Instagram Post 1/21/2019
(Click on any image to view it in high resolution.)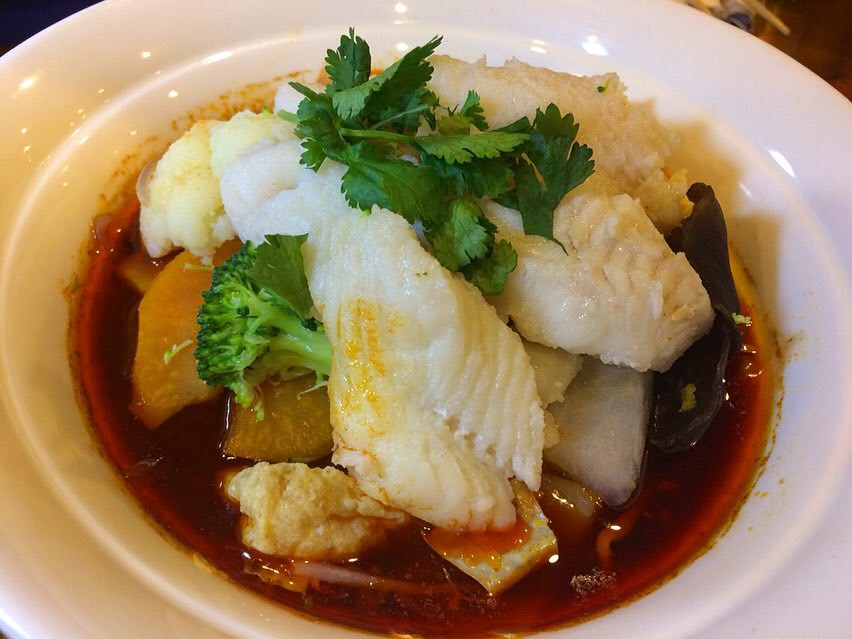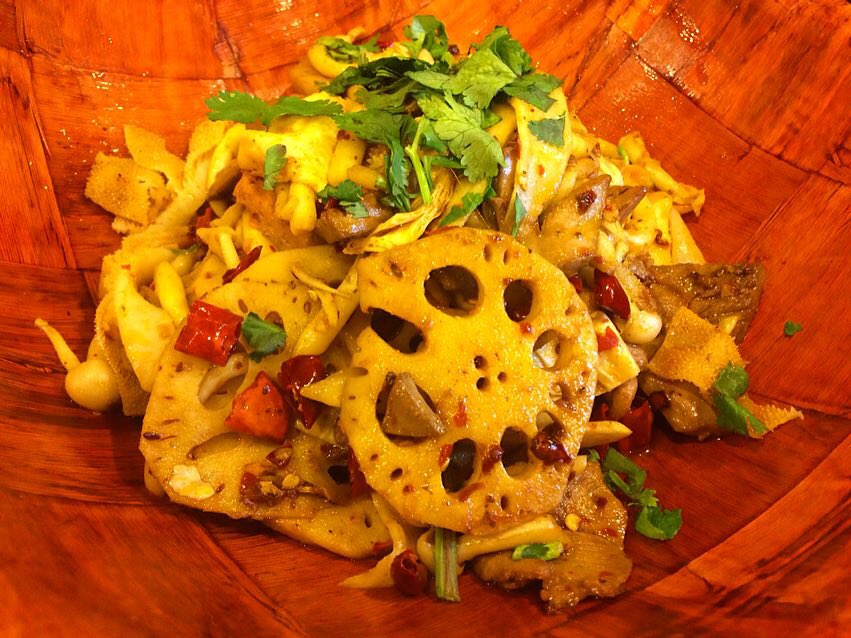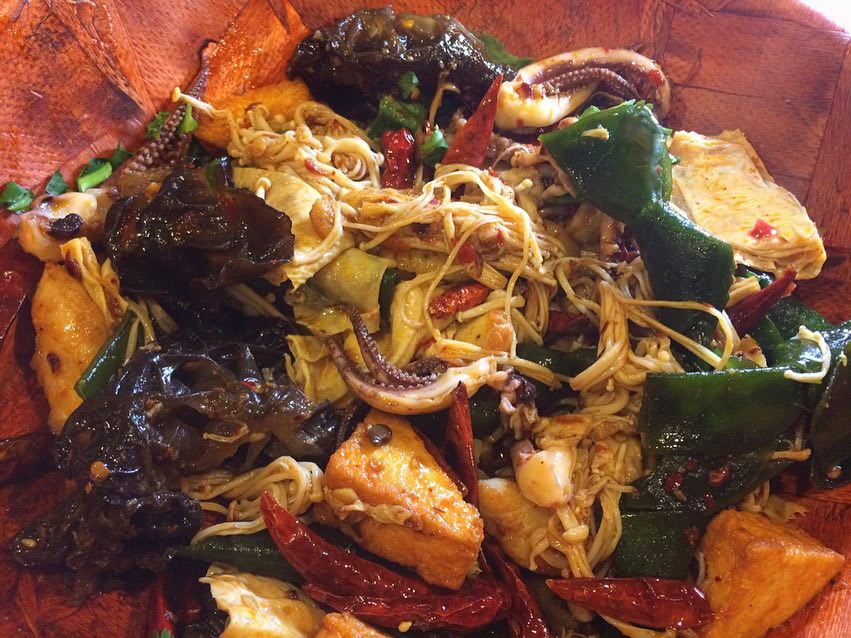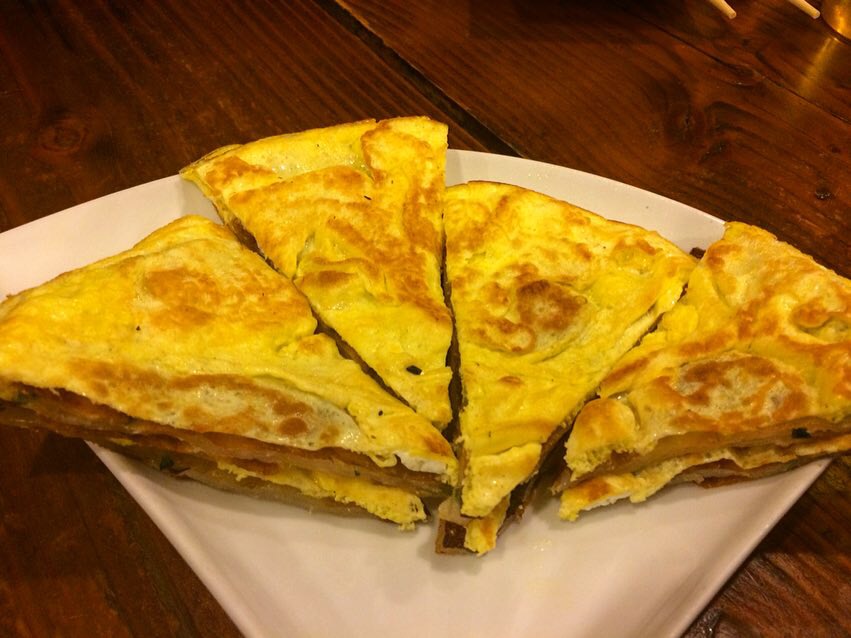 Mala Tang and Mala Xiang Guo are Sichuan dishes that are underrepresented in Manhattan's Theater District, but those are the specialties at Manting Restaurant, 150 W49th St. We were invited to taste their renditions amid a selection of other items on the menu, and we happily obliged.
[1] They feature eight kinds of Mala Tang, the spicy, soupy hot pot, in ready-made versions such as beef, lamb, fish (pictured), seafood and vegetable. When I see "málà", I expect numbing, spicy Sichuan peppercorns but the best I could tell was that this was ignited only by dried red chili peppers. Not complaining though: we requested very spicy and we actually got it. Spoon some of the sauce over rice for maximum enjoyment.
[2] Mala Xiang Guo, spicy dry pot, is a stir fry in which diners can choose from among 35 items that include meats (beef, lamb, chicken, tripe, kidney, for example), seafood (shrimp, fish fillet, squid), and a garden of vegetables (like mushrooms, cabbage, cauliflower, seaweed) and tofu. Choose your favorites, specify a spice level, and you're set. Read the menu carefully regarding portion size and pricing: it's priced per pound with a 1.5 pound minimum and a surcharge for orders under 2 pounds, but you'll probably exceed those anyway if there are at least two of you. Common sense dictates that if you request many ingredients but the size of your order is modest, you may find only one piece of something you desired in the bowl. We decided to get two of these, one with meats and [3] the other fish based. Both filled the bill.
[4] We opted for the Scallion Egg Pancake appetizer, sort of an omletized scallion bing.
谢谢, Manting!