Instagram Post 2/11/2019
(Click on any image to view it in high resolution.)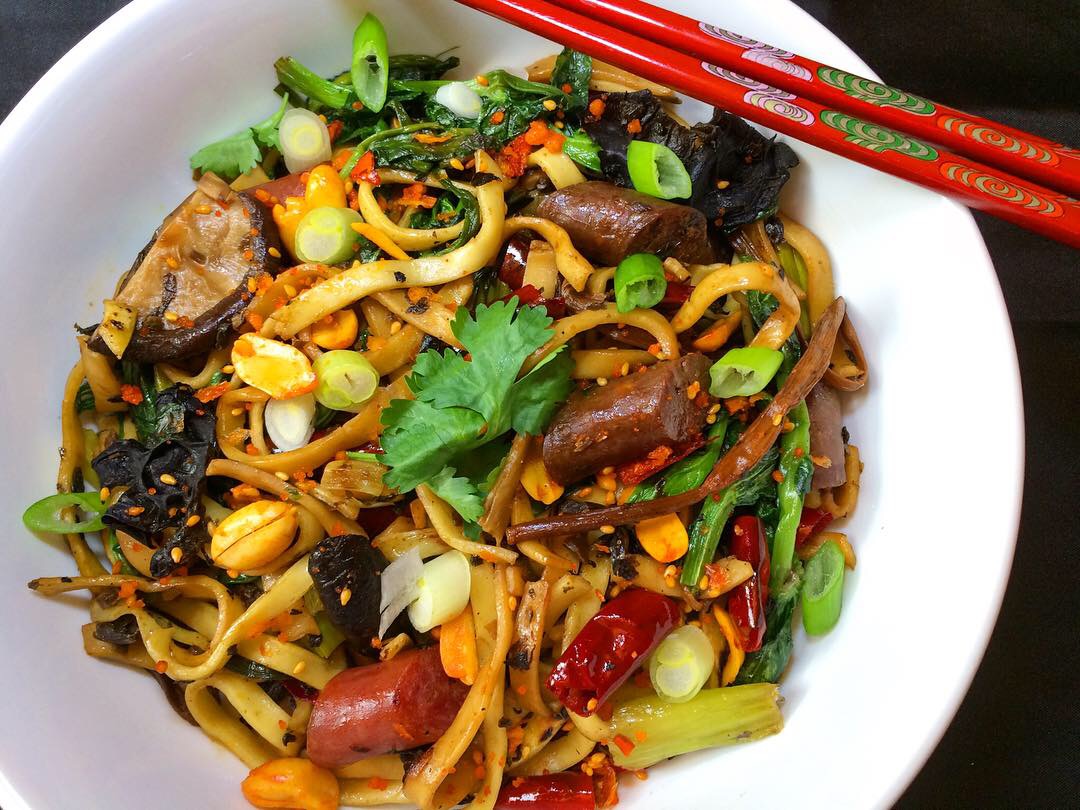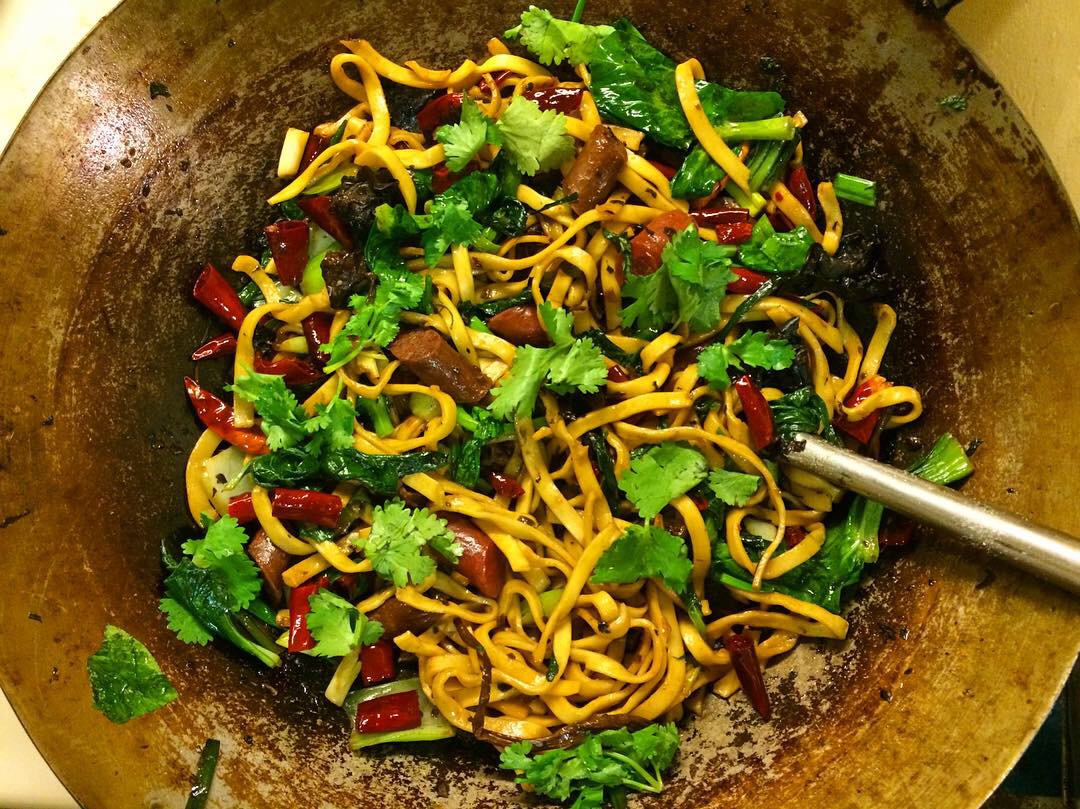 More home cookin'. A few posts ago, I showed you some homemade soup I prepared for Chinese New Year that featured long luxurious noodles, traditionally symbolizing wishes for a long life. I also did a stir fry with those noodles which I'm happy to report turned out deliciously as well. I added some lap cheong (Chinese sausage) to kick up the protein (yes, I know, and fat) but the rest of the ingredients were either vegetables I had left over from making the soup or dried/preserved items I always have on hand.
[1] If you're curious, you can play Where's Waldo in the bowl with the following: Shanghai bok choy, bean leaf, shiitake mushrooms, black fungus (wood ear fungus), huang hua (dried lily flowers), ya cai (Yibin preserved mustard greens), scallions, flowering chives, cilantro, dried red chilies, peanuts, and sesame seeds.
[2] The wok in progress (forgive the pun 😉).
恭禧發財! Gōng xi fā cái!