Instagram Post 2/12/2019
(Click on any image to view it in high resolution.)
A self-professed equal opportunity celebrant, I relish the prospect of participating in international holiday traditions and Chinese Lunar New Year abounds in them. I was delighted to take part in one such ceremony recently, Lo Hei, also known as Prosperity Toss, which got its start in southern China and migrated to Singapore and Malaysia.
It entails an elaborate ritual involving particular foods selected for their cultural symbolism, the most important being fish in the form of a Cantonese raw fish salad. The Chinese word for fish, yu (魚), is a homophone of the word for abundance; Yu Sheng (literally fresh fish and the name of the dish) stands in for increasing abundance.
Shredded raw vegetables and seasonings, each with its own meaning based on appearance or name, are added one by one with appropriate phrases corresponding to each; good luck, wealth, eternal youth and the like appear in turn.
It climaxes with all participants tossing their ingredients in the air, the higher the more propitious, and chanting "Lo Hei" (pick it up) along with auspicious phrases for a bountiful New Year. Of course, the activity is more like vigorously tossing a salad where no ingredients are actually lost in the process: it's the symbolism that counts.
Components:
Fish; Vegetables; Seasonings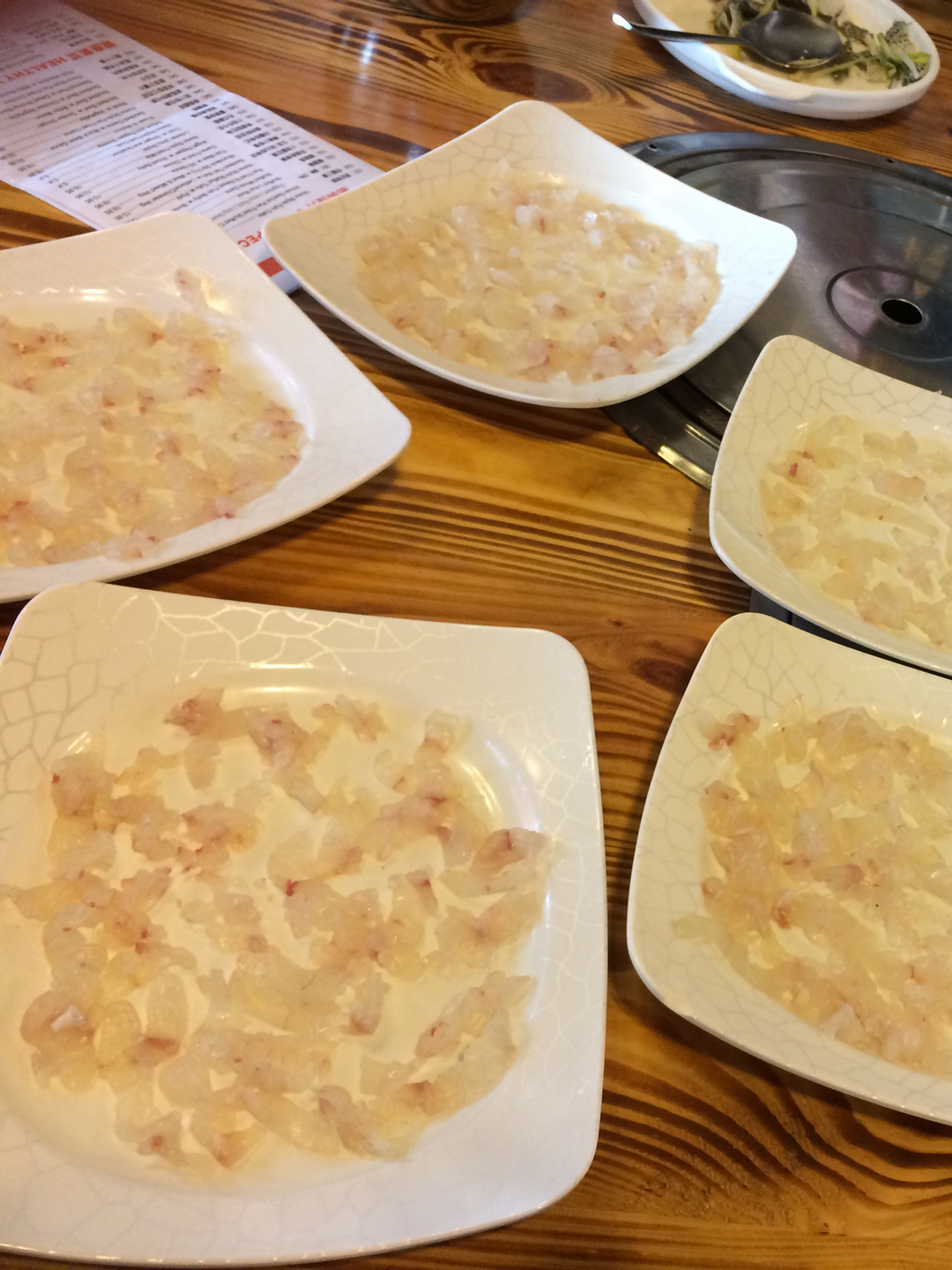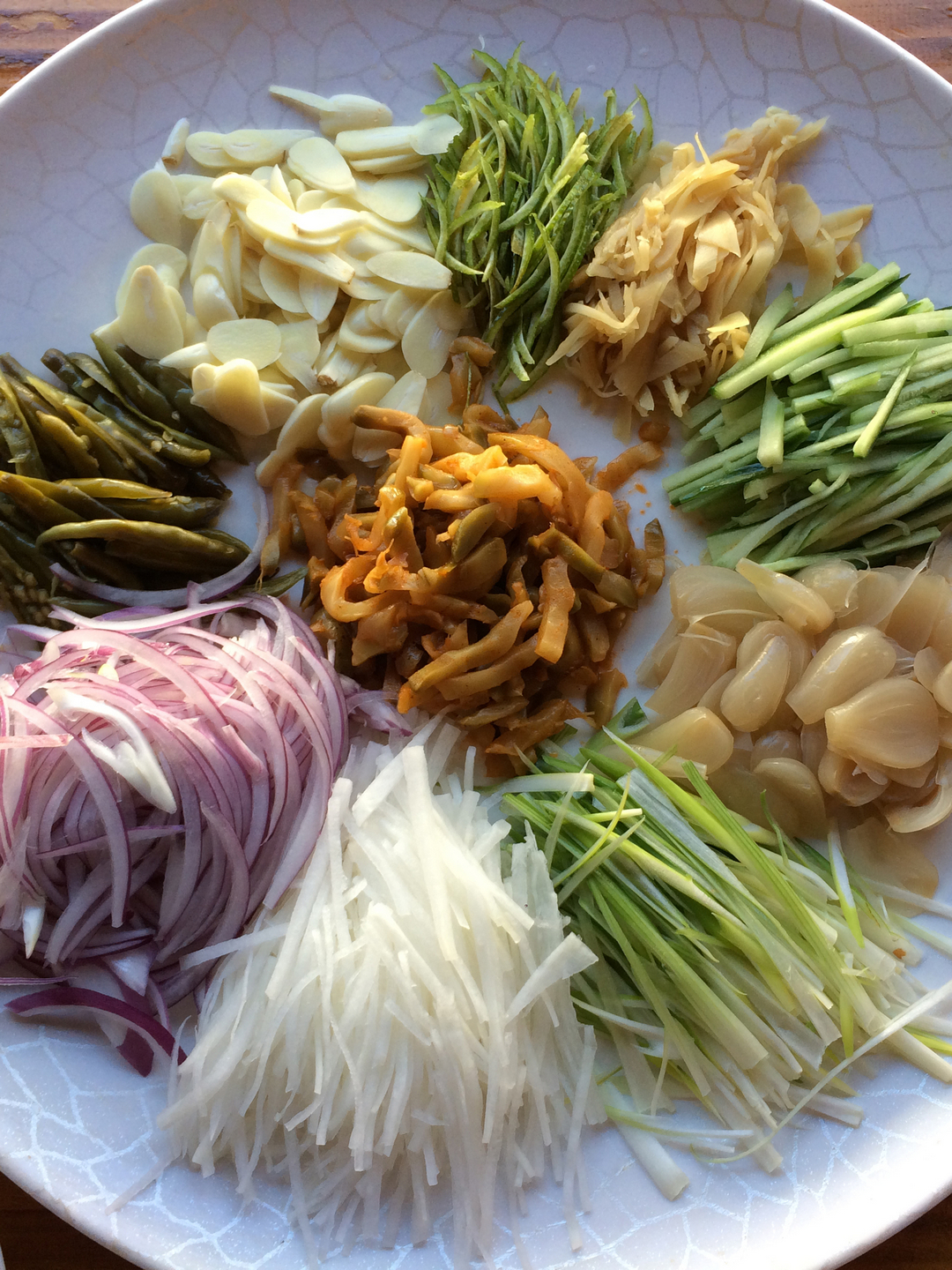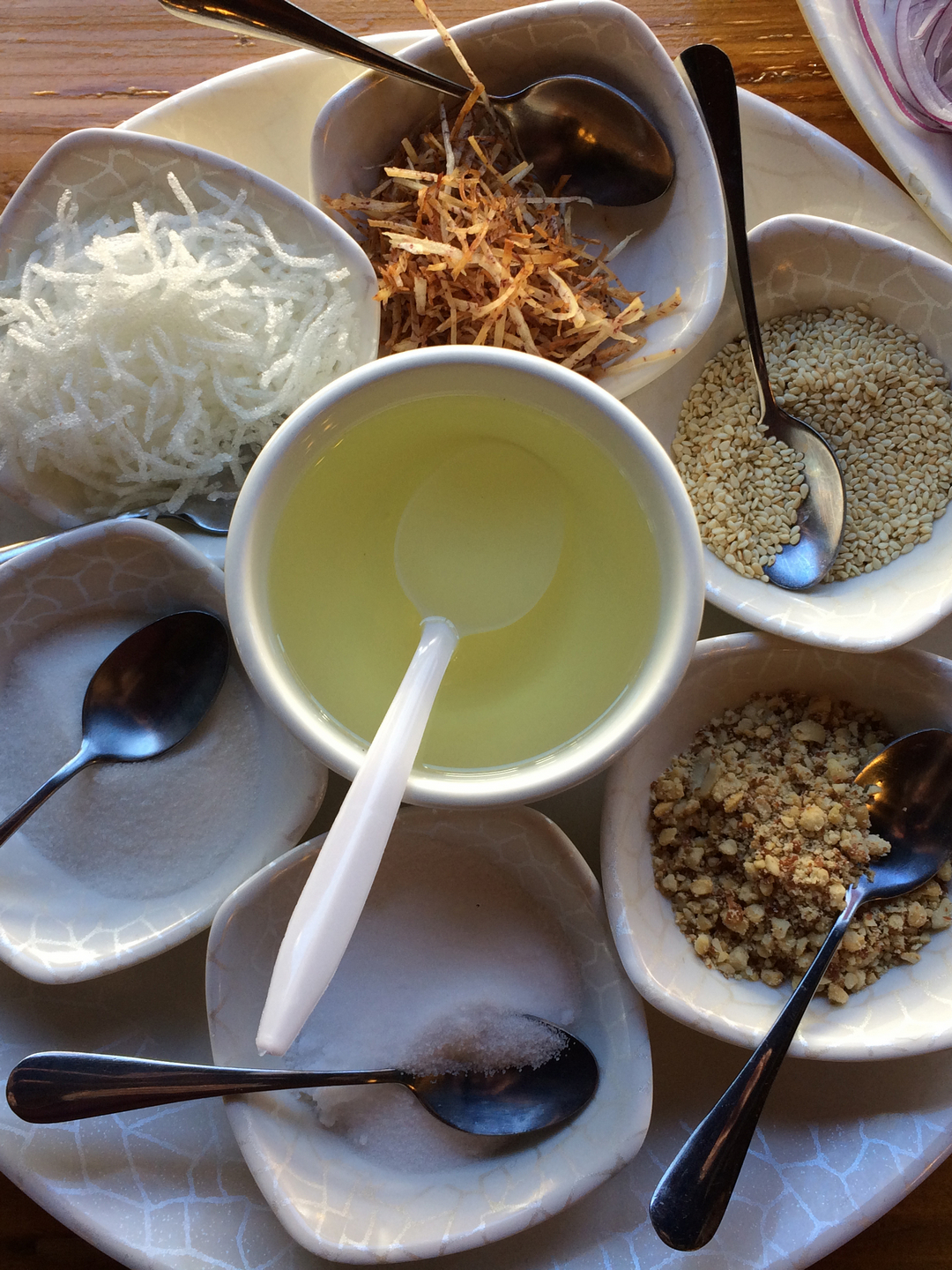 The finished plate, dressed and tossed.

At Shun Deck Restaurant, 2332 86th Street, Brooklyn, all parts of the fish are used and are served in several courses. Very sustainable.
Skin; Fried bones (plenty of meat on these); Fish heads, collars, and tails. (Congee, rice gruel also made from the fish, is not pictured.)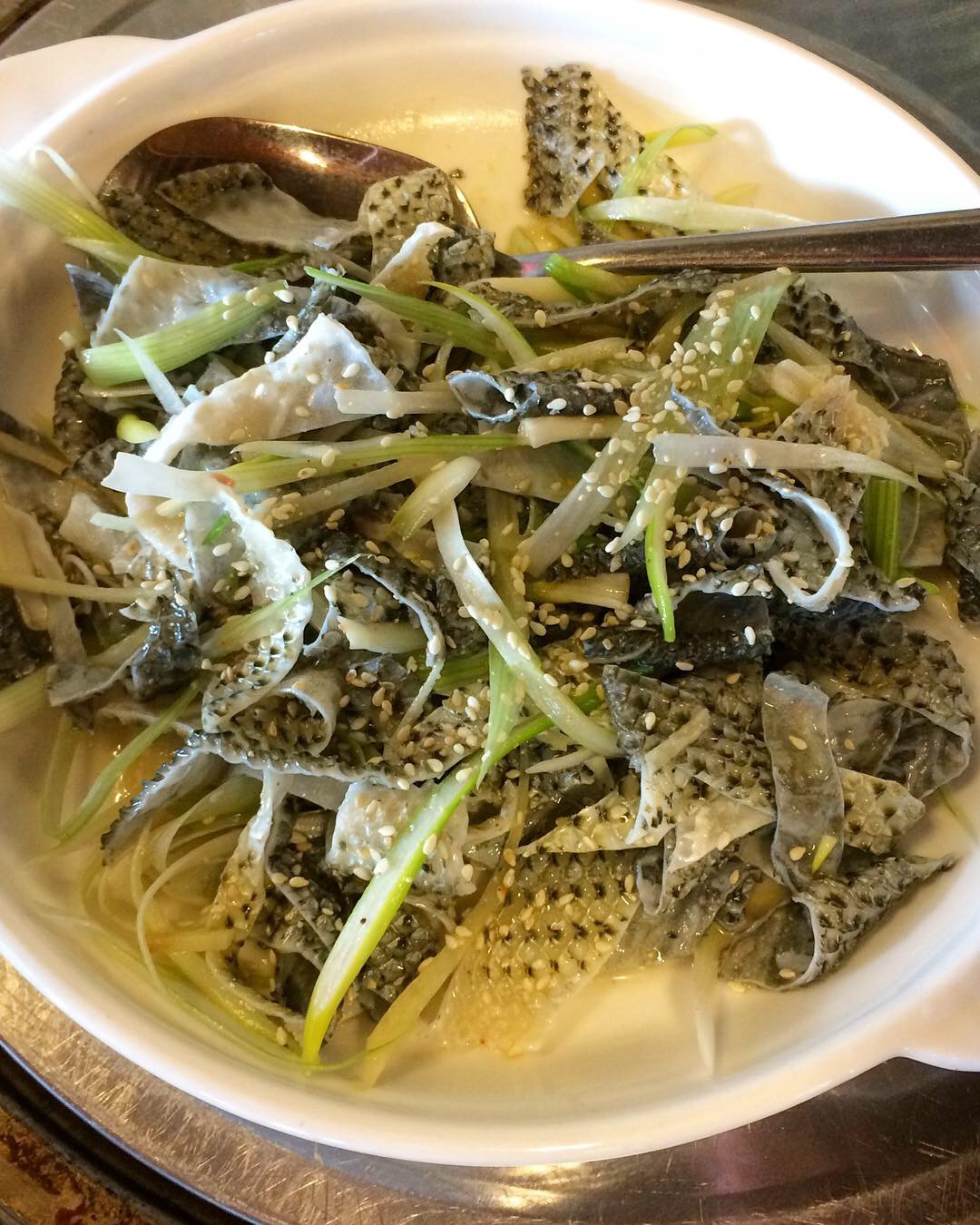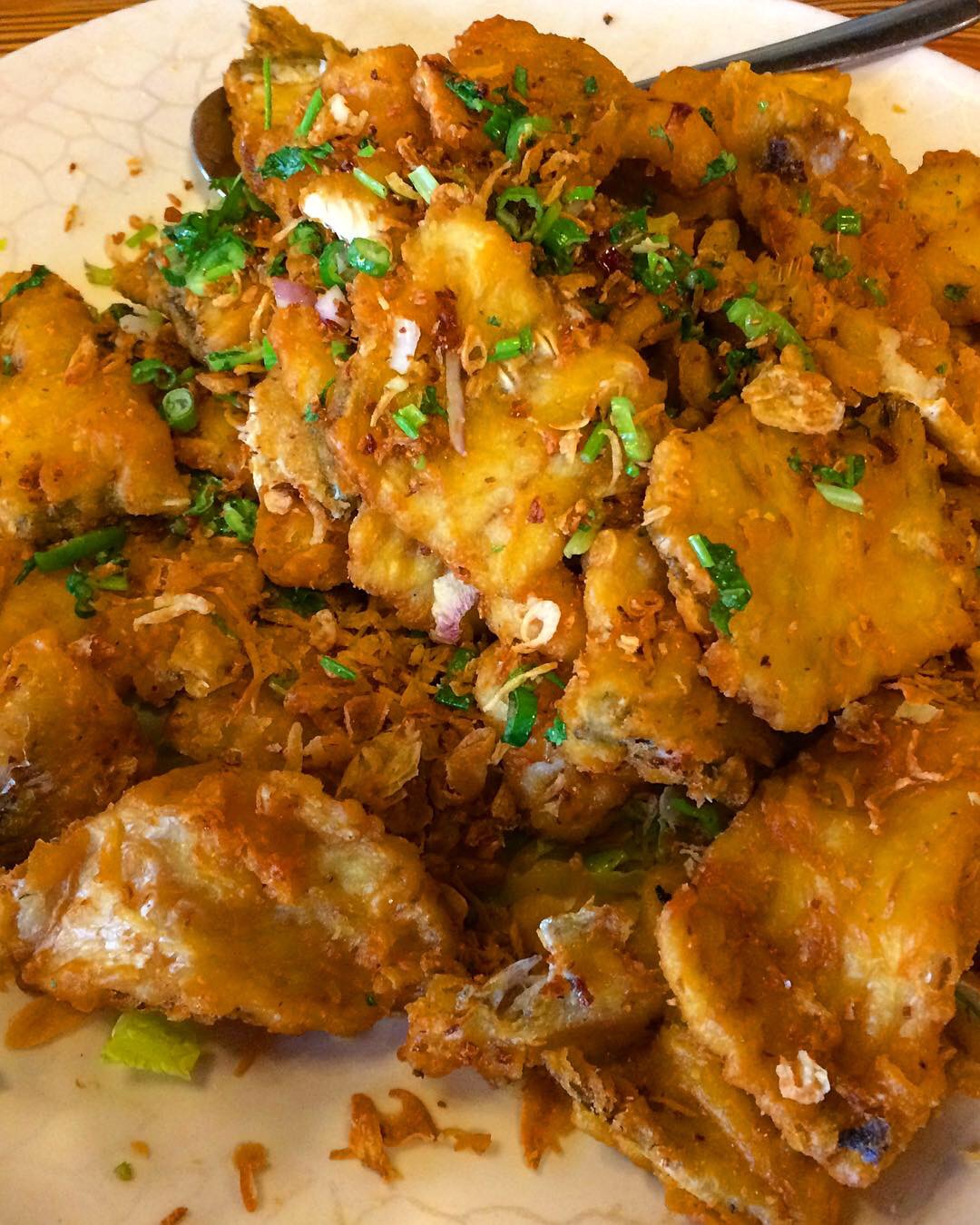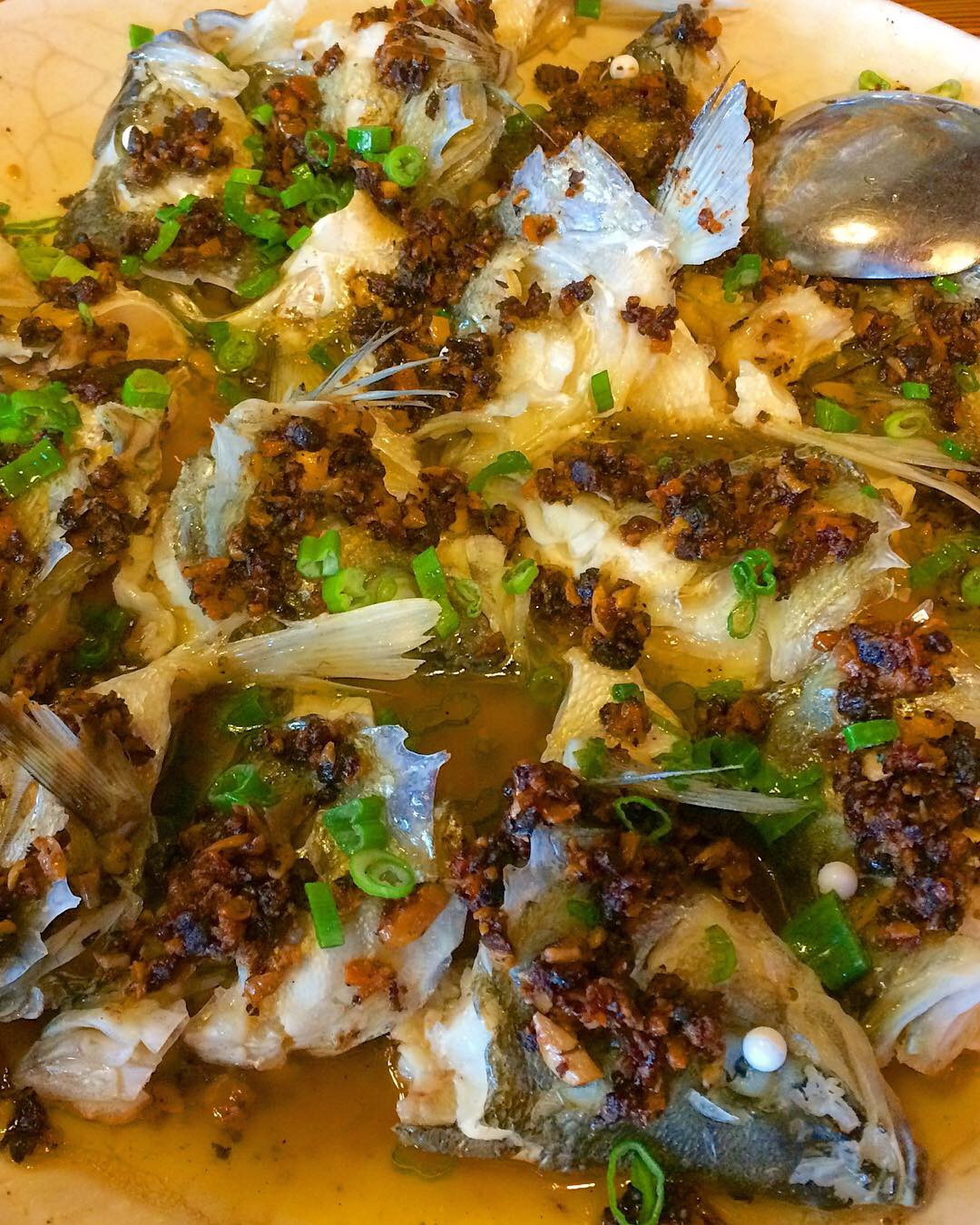 恭喜發財! 新年快乐!