Instagram Post 2/22/2019
(Click on any image to view it in high resolution.)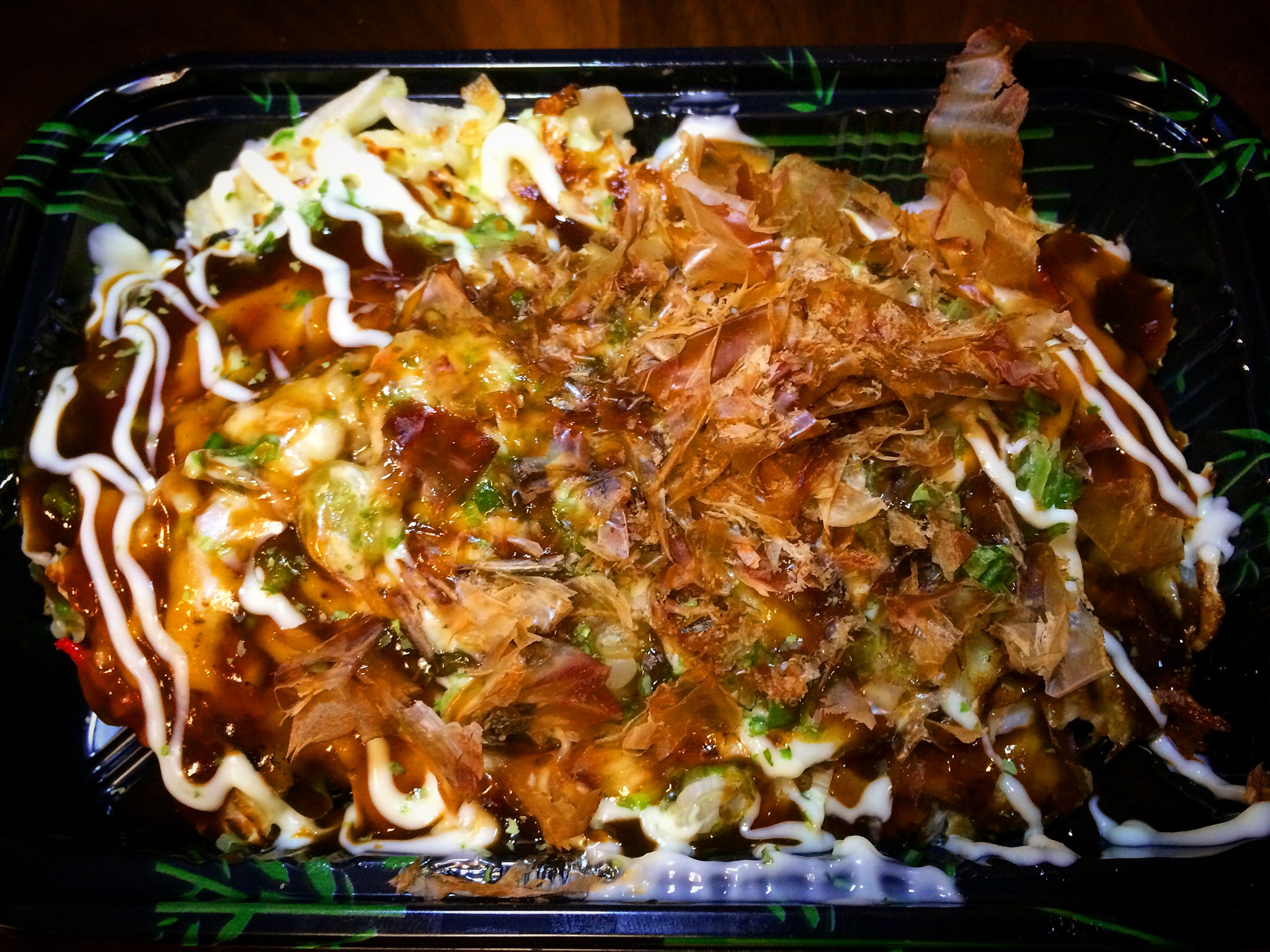 In the beginning, there was a popular well-stocked market in Little Tokyo in the East Village accessible only by elevator, the darling of anyone in search of authentic Japanese ingredients and prepared food. That market, Sunrise Mart, begat Japan Village in Sunset Park (fitting) where cuisine from the Land of the Rising Sun (stretch) now reigns supreme in the Japanese answer to Eataly.
Three metaphors later, I can tell you that Japan Village at 934 3rd Ave in Brooklyn is good – and it's only going to get better. The food hall that occupies one side of the expanse is home to a variety of vendors, each offering a different category of Japanese comestibles including sushi, onigiri, tempura, rice bowls, ramen, udon and soba, baked goods, bentos, and more. The other side houses a new Sunrise Mart, the genesis of this world.
Hachi, the stall that vends street food like takoyaki (octopus balls) and yakisoba (stir fried wheat noodles) also offers two kinds of okonomiyaki, a shredded cabbage pancake whose name means "your preference" (okonomi) and "grilled" (yaki): the original, with pork; and seafood, with octopus, shrimp, and scallops, our preference. We opted for the add-on scallions and mozzarella. Don't ask. (The white squiggle is Kewpie mayo, BTW, not mozz.) It was topped with animated bonito flakes that looked like tiny pink flags flapping in the rising steam as if to wave goodbye to my diet. Seriously though, I thought it was perfectly delicious.