Instagram Post 3/2/2019
(Click on any image to view it in high resolution.)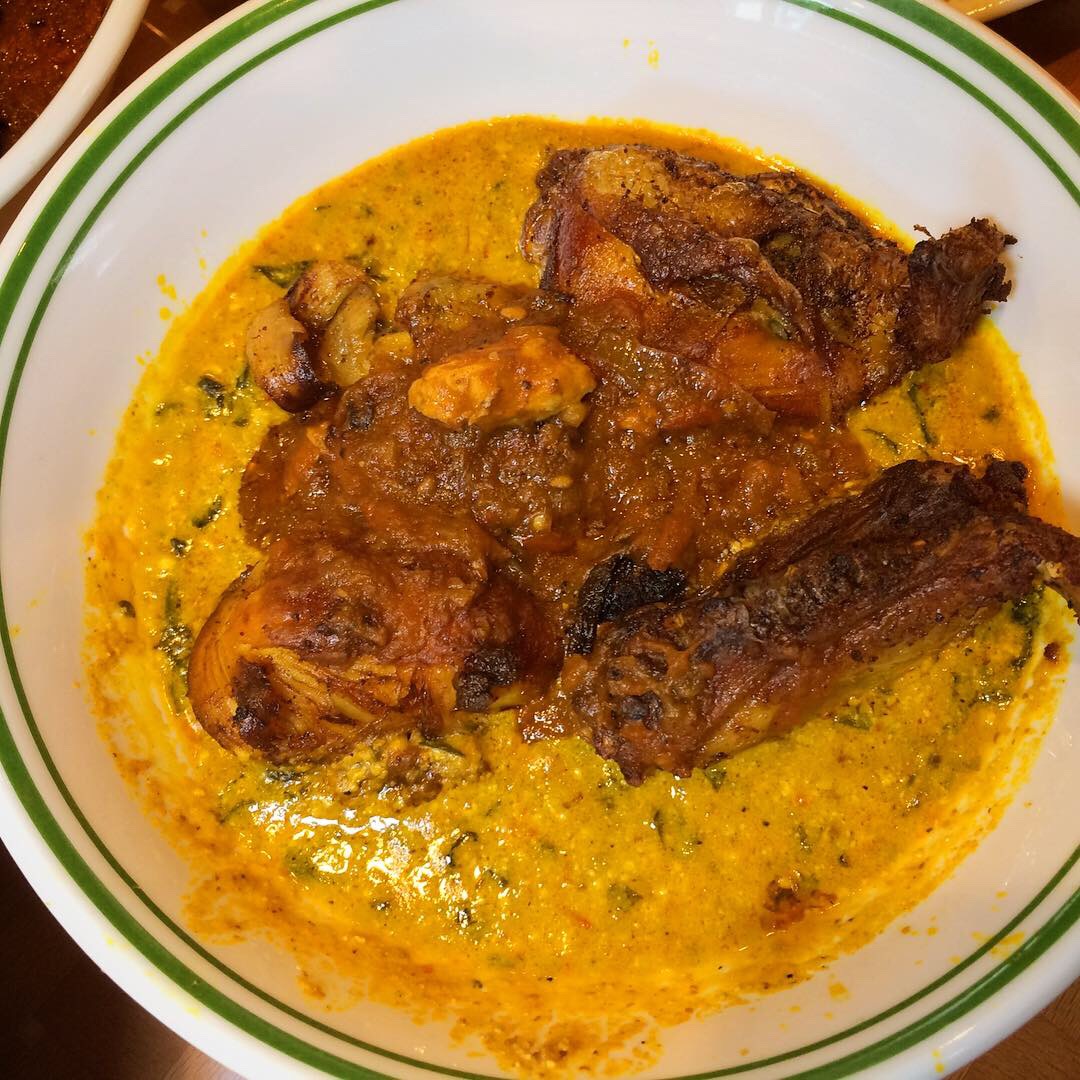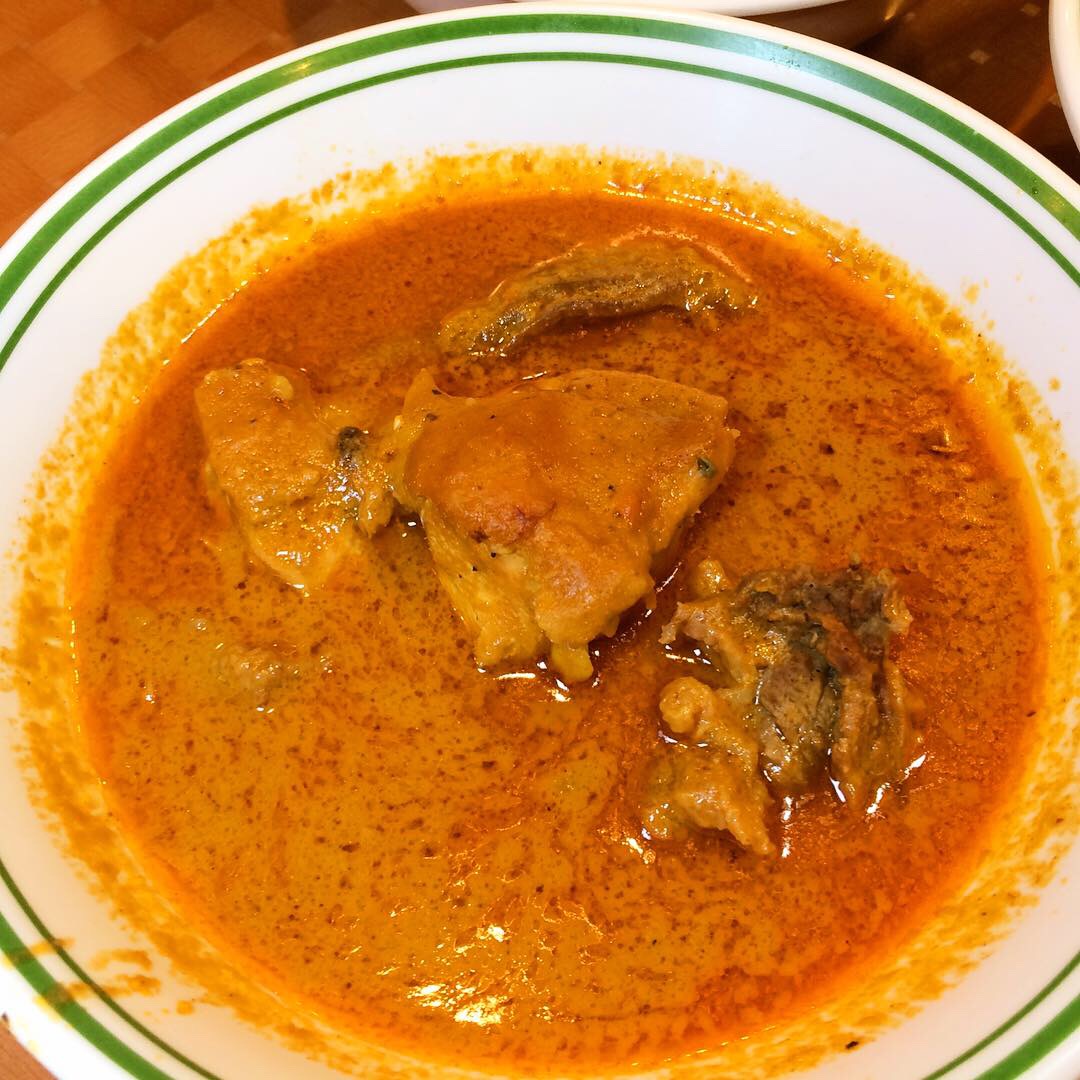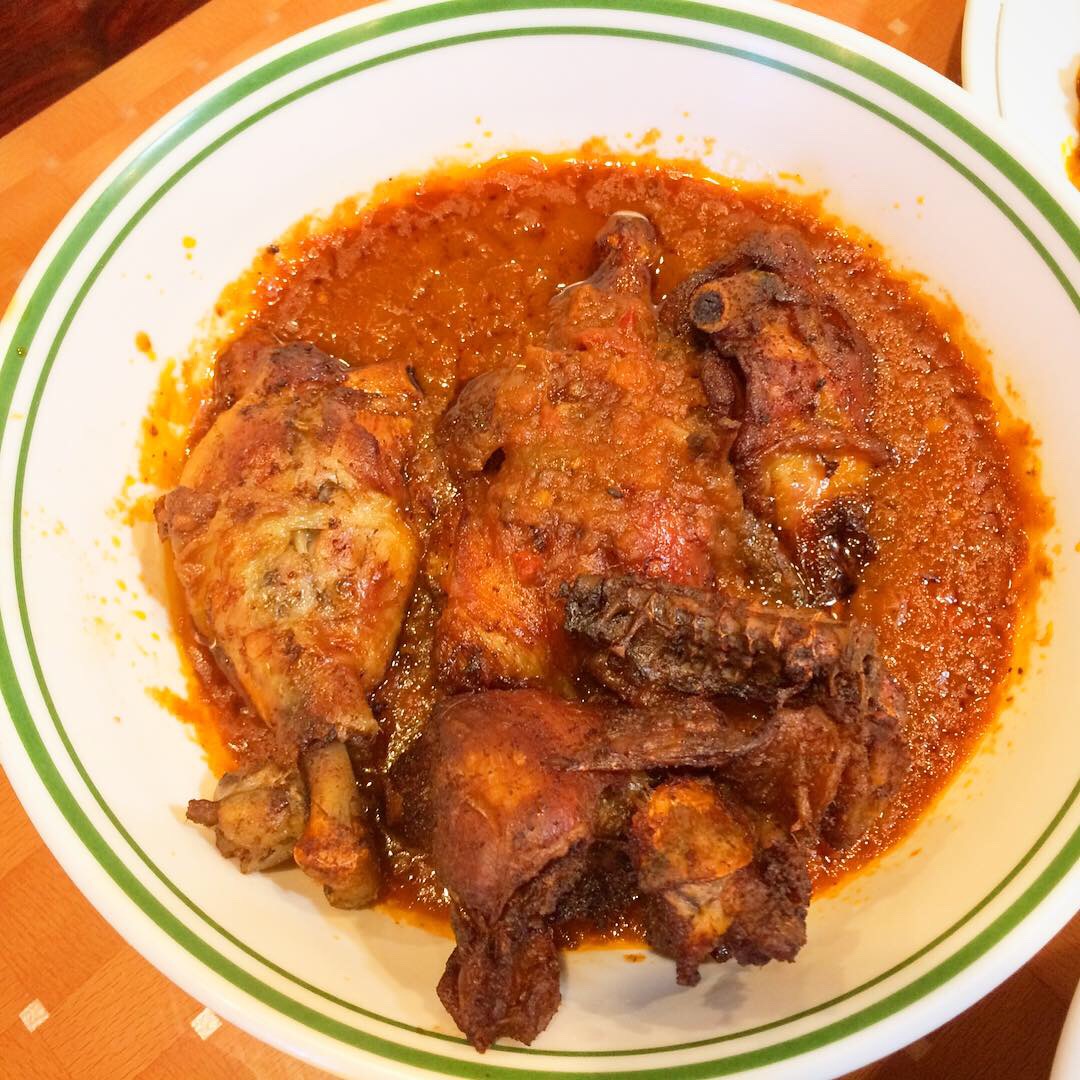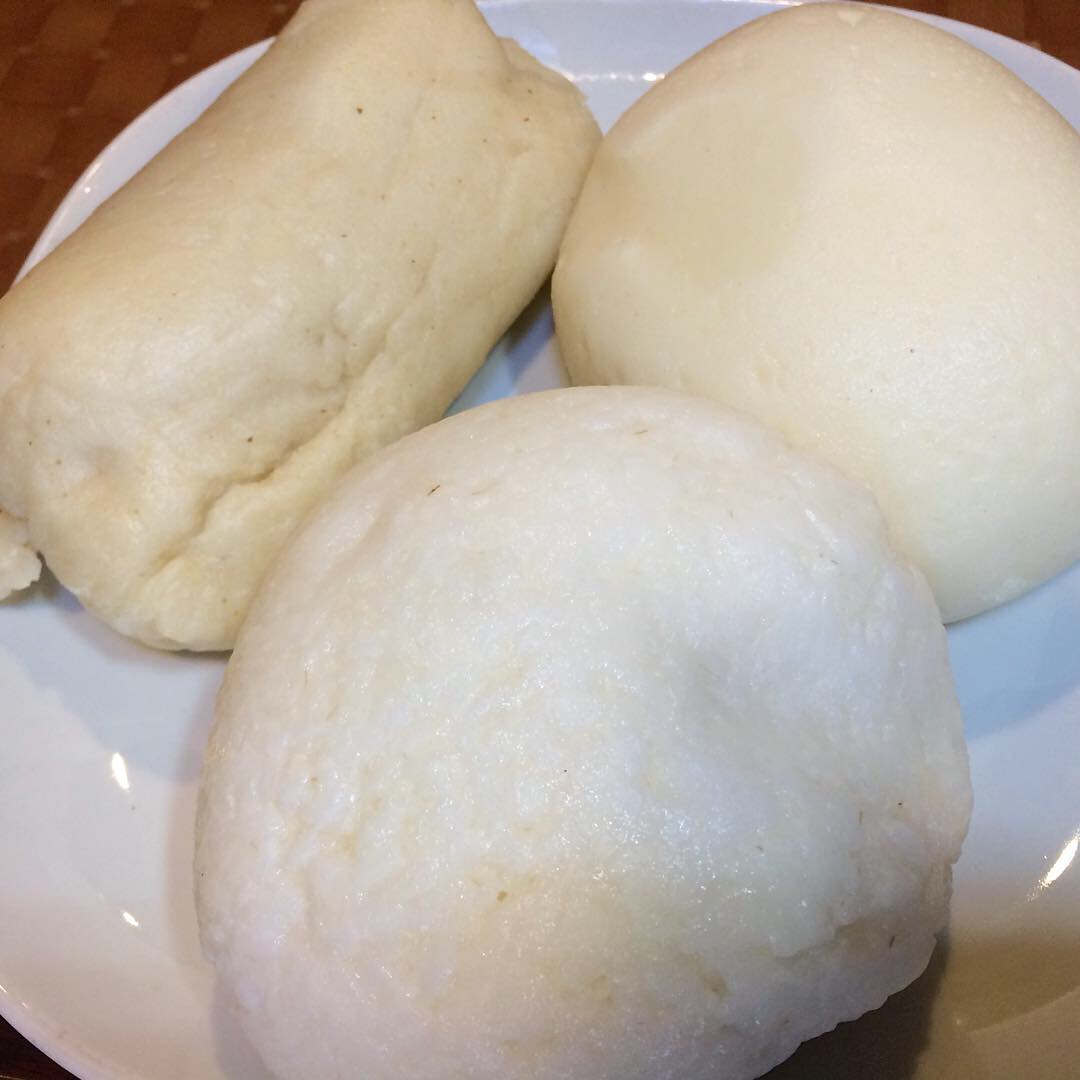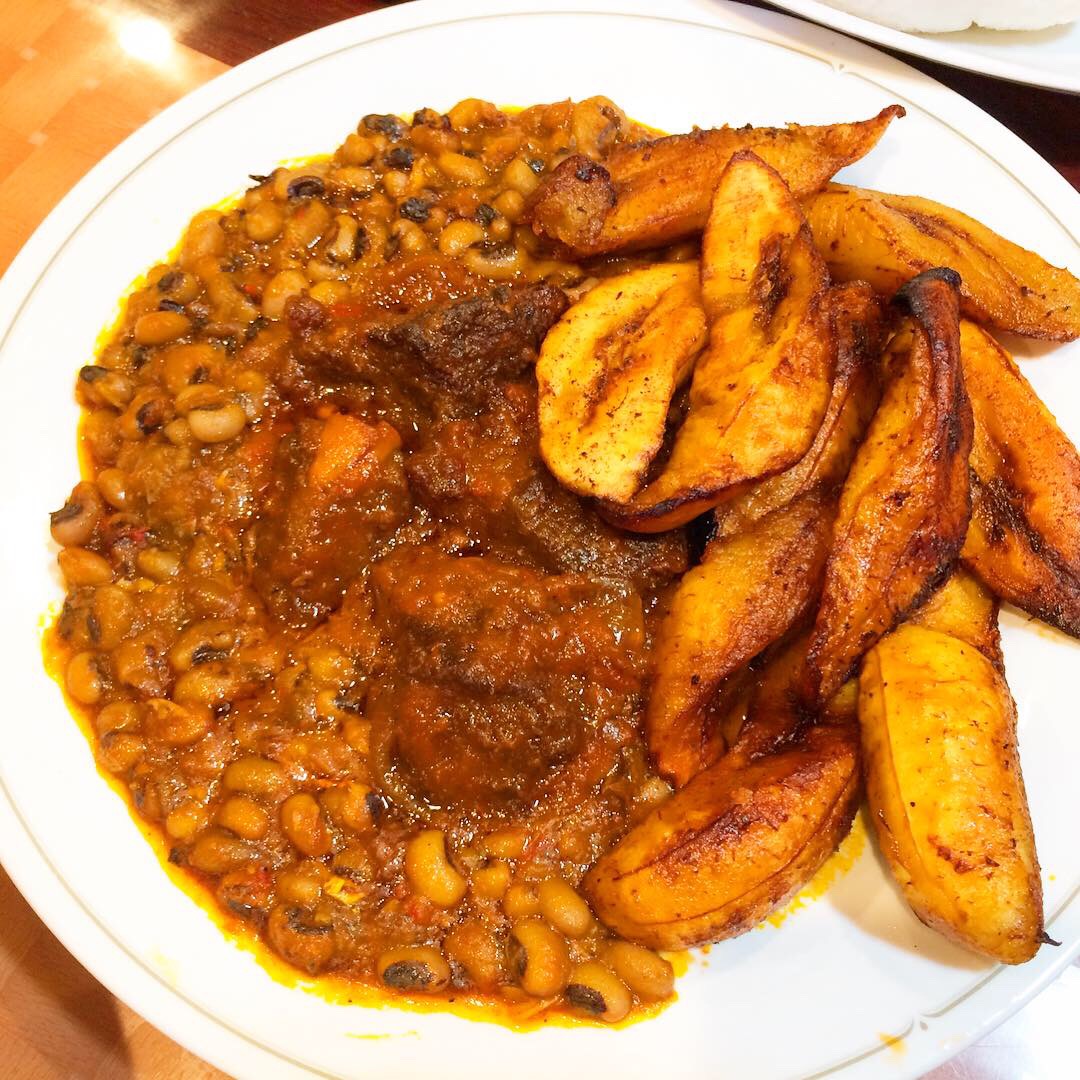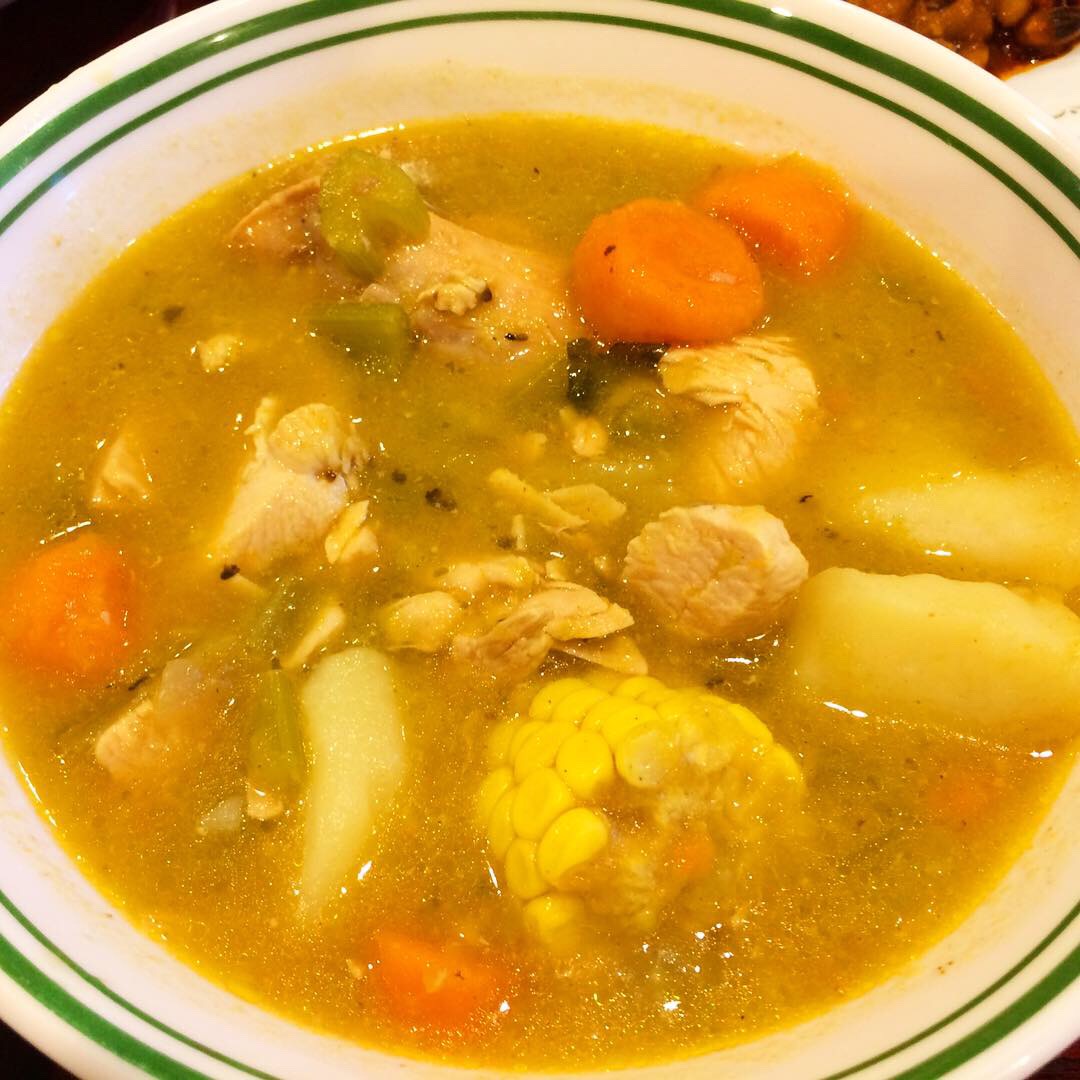 Another stop along our Bronx West African food crawl captained by Dave Cook from eatingintranslation.com some months ago was Asmau Restaurant at 1460A Boston Rd in Foxhurst. They serve up some fine Ghanaian food and we were keen to sample whatever they had to offer that day. In no particular order, that afternoon's indulgences included:
[1] Egusi soup, always tasty, thickened with crushed melon seeds and served here with chicken.
[2] Peanut butter sauce (or peanut soup) with beef.
[3] Tomato sauce with chicken and beef.
[4] All of the above are incomplete without some kind of fufu; that's what turns these sauces, soups and stews into a meal. As with all West African doughy starches, you pinch off a bit, dip it into the delectable soup or sauce, and enjoy – really hands-on cuisine! From the bottom moving clockwise, here are omo tuo, banku and corn fufu. Omo tuo is made from rice cooked with more than the usual amount of water; that technique produces softer grains which are then pounded and shaped into a ball. It works particularly well with peanut stew or soup. Banku is a fermented variety made from cassava sometimes blended with corn; we paired it with the egusi soup. The corn fufu worked well coupled with the tomato sauce with chicken and beef.
[5] Black eyed peas and plantains, no explanation needed, but so good!
[6] Chicken soup with vegetables.
I admit to being a major fan of West African food; it differs from nation to nation so if you haven't tried any yet, there's plenty to keep you busy in every borough of New York City. Keep following my posts to see more!