Instagram Post 3/22/2019
(Click on any image to view it in high resolution.)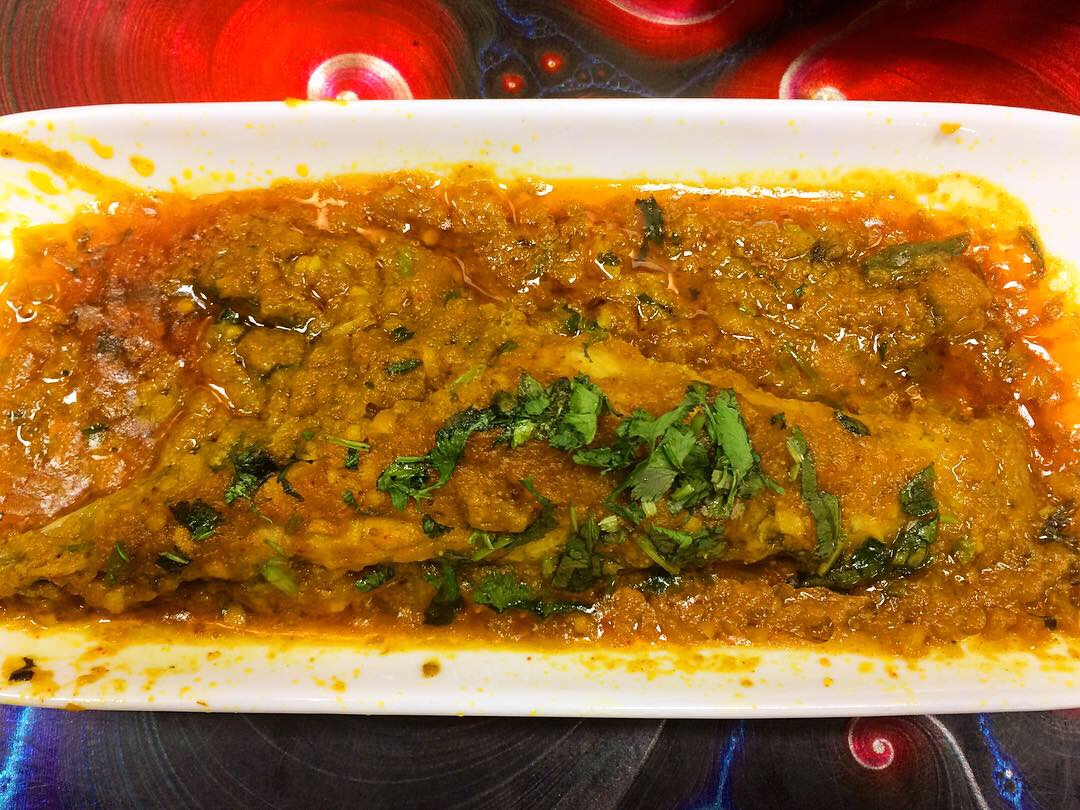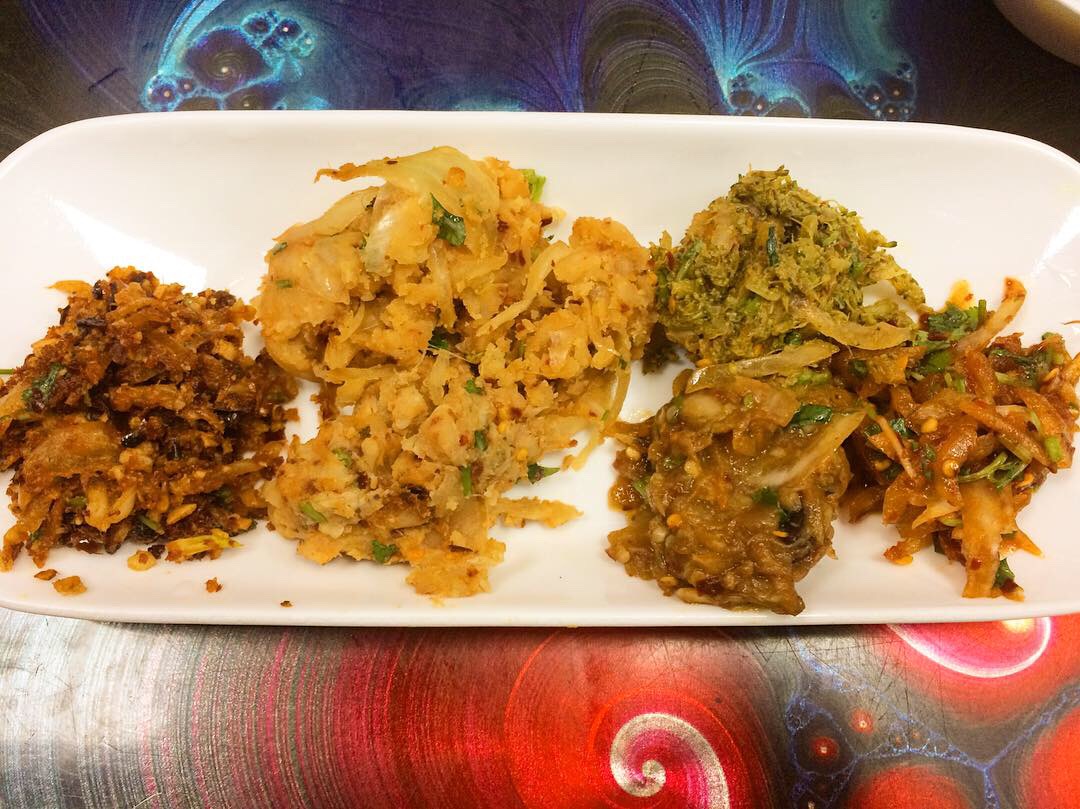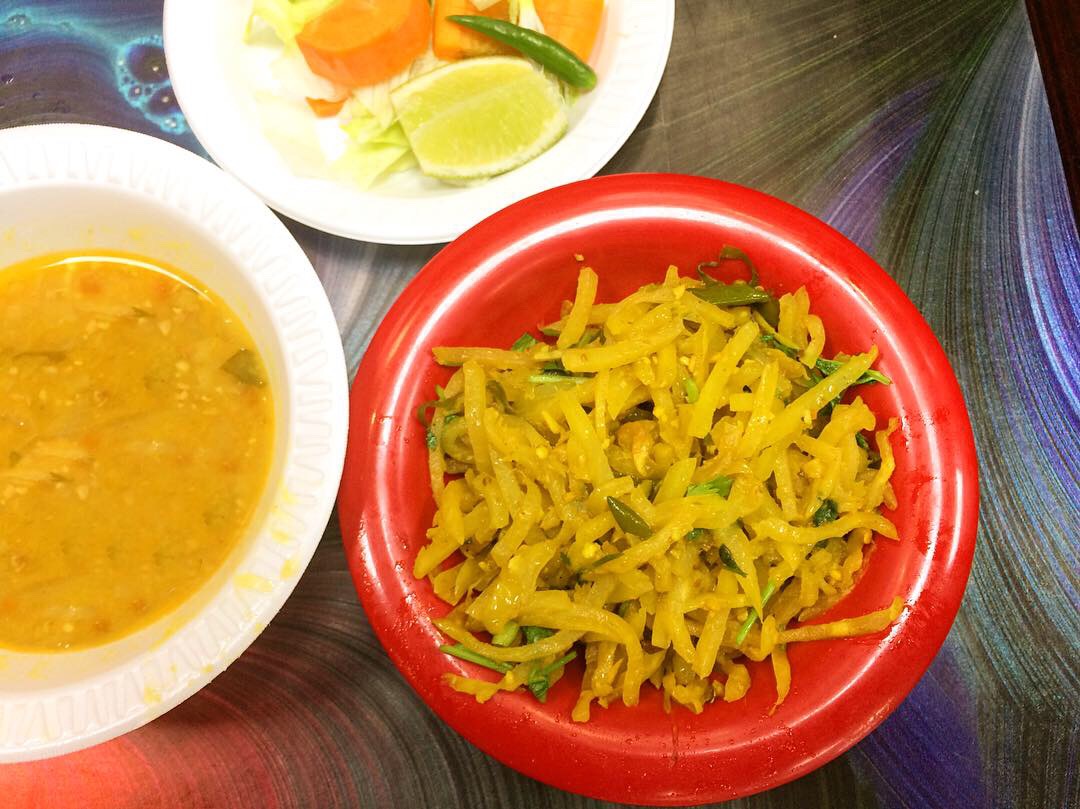 Since I was in Jackson Heights the other day and since I love Bangladeshi food, both for the spice level and the mustard oil, a visit to Ittadi Garden and Grill was in order. It's a steam table affair facilitated that day by an accommodating waitress who was kind enough to identify anything unlabeled.
[1] There was a wide variety of fish as is to be expected in a Bangladeshi restaurant, but only one was anonymous, a whole fish about six inches long. I was told it was Baila, aka Bele, and that it was less bony than Hilsa (which can be a challenge in that regard if you're particularly hungry); I later learned that it's a species of the freshwater goby. The sauce was savory, spicy, and splendid slathered over the rice.
[2] Another essential in Bangladeshi cuisine is vorta (you may see bharta, bhurtha, or the like), a vegetable or fish that has been boiled then mashed and seasoned with chilies, mustard oil, and spices, existing somewhere along the condiment/side dish continuum. I requested a mix and received (left to right) fish, potato, broccoli (top), eggplant, and onions & chili, each wonderfully spicy but with its own character.
[3] I asked about the golden shreds punctuated by slivers of green chilies in the vegetable section and learned it was papaya, but unlike any papaya I had experienced, ripe or unripe, for this was soft as a boiled vegetable and retained only a tiny trace of its papayaness; I enjoyed the preparation. Dal and a small salad came with the meal.
Ittadi Garden and Grill is located at 73-07 37th Rd, Queens. Always worth a stopover.