Instagram Post 4/22/2019
(Click on any image to view it in high resolution.)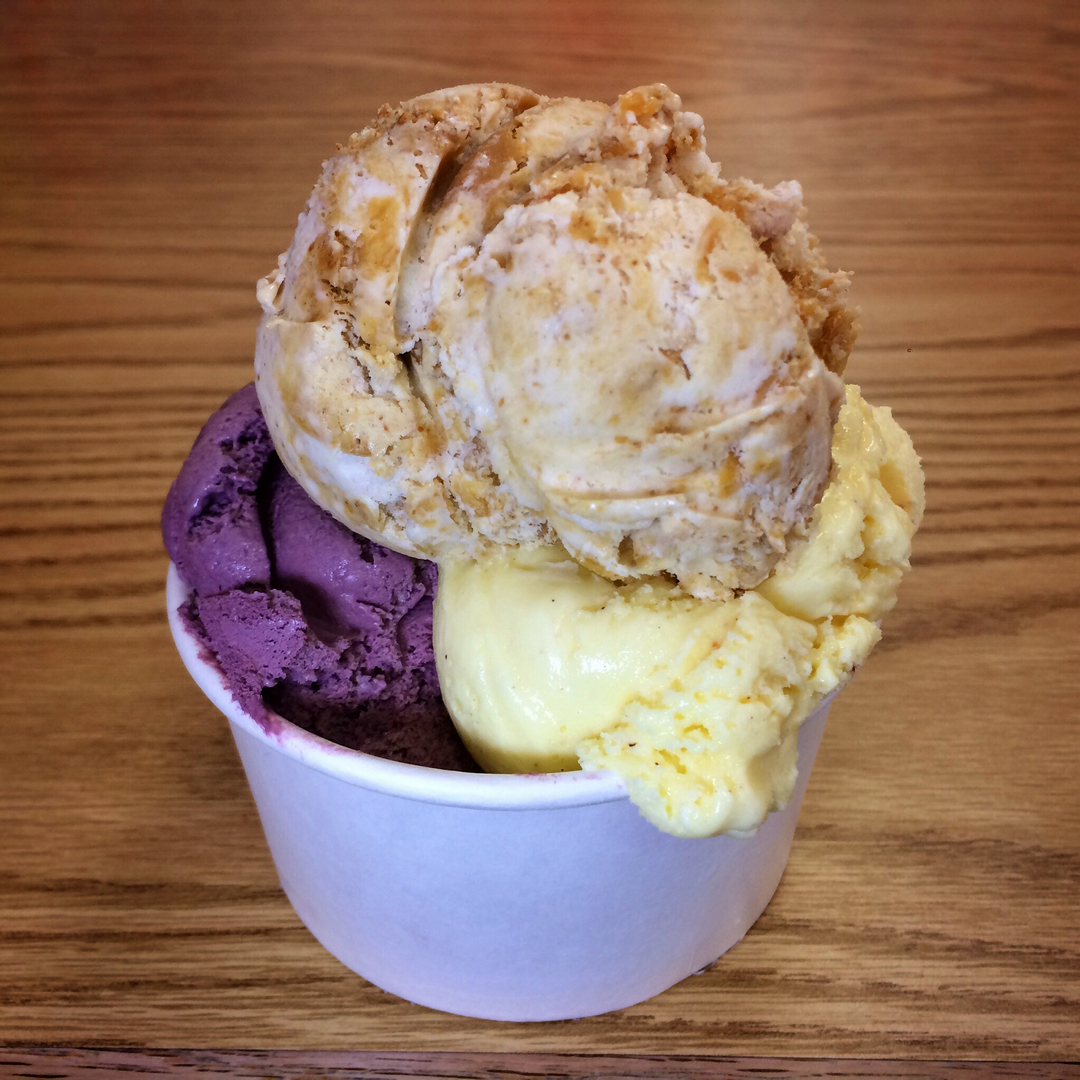 Since we're in the middle of Passover and warm weather is inching ever closer, I can think of no better time than to recount the story of my pilgrimage to Max & Mina's Ice Cream at 71-26 Main Street in Kew Gardens Hills, Queens. That they're kosher is beside the point – and their over-the-top decor showcasing covers from 60's era Mad Magazines, cereal boxes, and other memorabilia against a seaside themed subplot is just the tip of the icecreamberg. It's the seemingly infinite roster of unique, unusual flavors they've created over the years that's their claim to fame.
If you can name it, and even if you can't, they've probably made it: Cotton Candy Pop Rocks, Pancake Chip, Sponge Bob, Circus, Snickers, Bourbon, Merlot, Coffee & Doughnuts, every breakfast cereal I can think of like Rice Krispies, Cap'n Crunch, Fruity Pebbles, Cocoa Puffs and Quisp. (Remember Quisp? I wonder if they did Quake.) If your taste runs to the more conventional, there's always Mint Chip, Pumpkin, Nutty Pistachio, Peach, Rum Raisin, Key Lime Pie and the like. This trio comprises Peanut Butter Pie, Blackberry, and Egg Nog. I'd name more but Instagram limits me to 2200 characters. I'm told that they also have chocolate, strawberry, and vanilla.
So how does Passover factor in? In a nod to Judaica, past flavors have included Nova Lox, Herring, Horseradish, Cholent (a Sabbath stew), Esrog (the yellow citron that's part of the Jewish holiday Sukkot) and Macaroon. But not only plain macaroon, oh no. How about Chocolate Macaroon, Coffee Caramel Macaroon…the list goes on. Horseradish gets a similar facelift from strawberry and blackberry infused versions as well, and their Babka ice cream really takes the cake.
Note that when you go (and it would be a shonde if you don't), none of these flavors may be available, presumably to accommodate the latest experiments, but I can guarantee that they'll be replaced by as many equally intriguing offerings in a rainbow of flavors, colors, and textures.
So nu, what are you waiting for?