Instagram Post 4/27-28/2019

Don't come looking for steaming bowls of pho, multilayered banh mi, or the ubiquitous bun/grilled meat/garden of herbs DIY platter; the recently opened Vietnamese restaurant Van Đa at 234 East 4th St in Manhattan's East Village answers to its own muse. Self-characterized as "modern Vietnamese cuisine", the menu items diverge from those you might find elsewhere and even familiar offerings display their own spin. A good part of the menu is composed of small plates with a few more substantial options to consider; all of our choices were tasty if mostly single bite morsels.
(Click on any image to view it in high resolution.)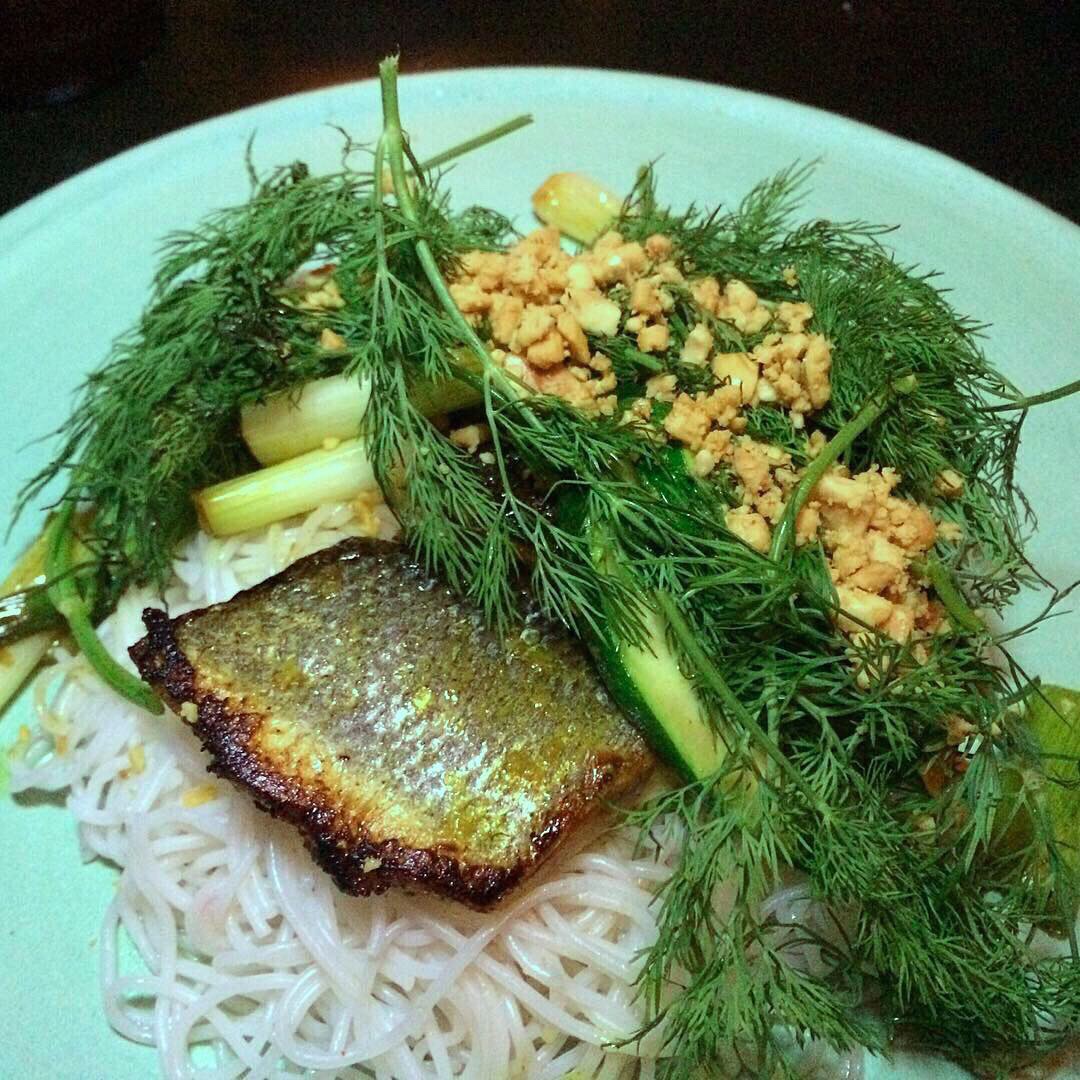 From the Hanoi column, this comparatively ample dish is Cha Ca La Vong, turmeric branzino with a heap of fresh dill, bun (rice vermicelli noodles), scallions and peanuts. It was good, but I've enjoyed this dish in other restaurants where the turmeric and other ingredients made a more significant statement.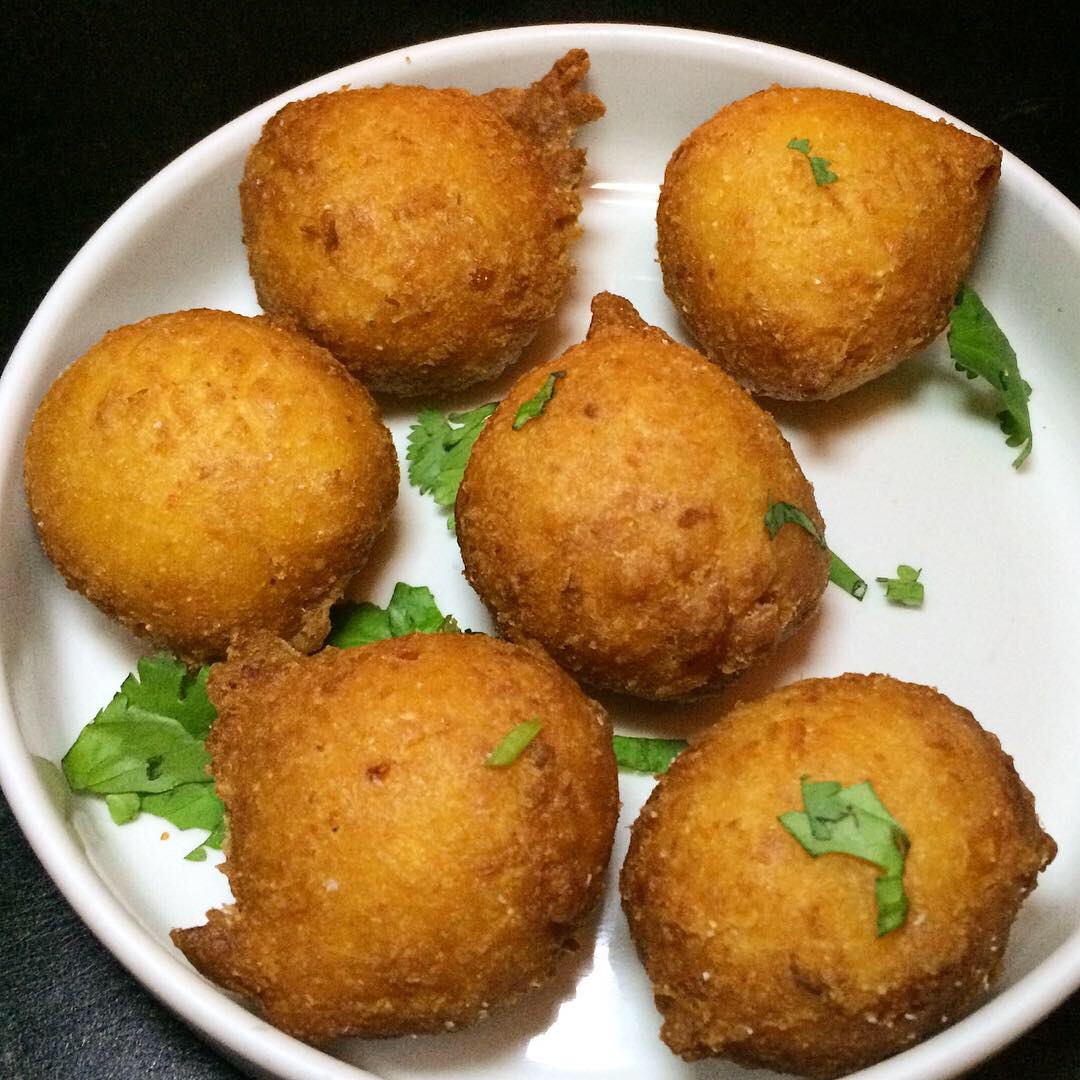 Red Curry Corn Fritters from the Street Food side of the menu were light, fluffy and a modest entry point to our meal although I don't recall much red curry in evidence.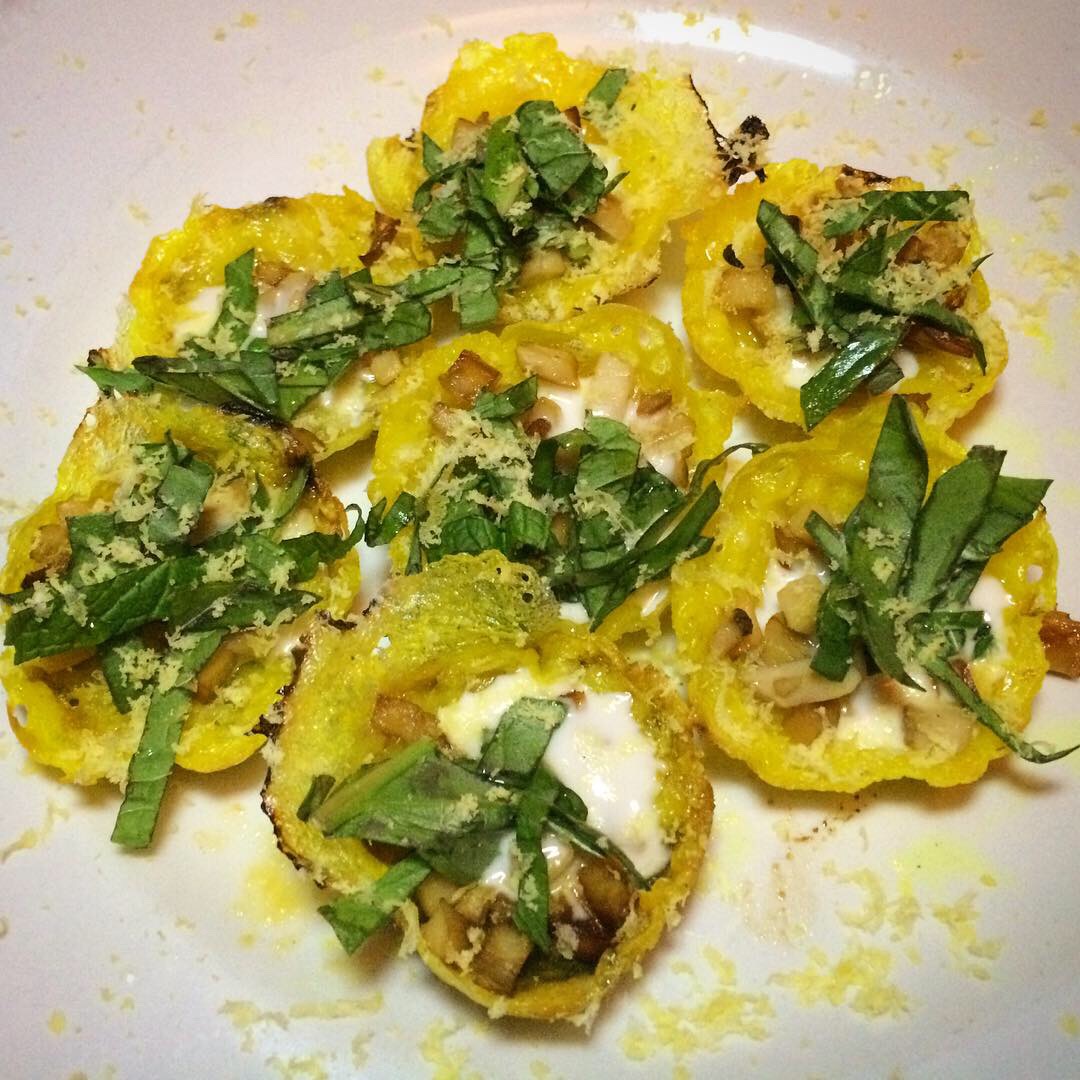 Banh Khot are described in the Hue column of the menu as turmeric griddle cakes with wild mushrooms, coconut custard, and cured egg yolk. I'm sure that's true, but these might be better explained as bite-sized, crunchy, coconut-forward, mushroom and herb mini mouthfuls. Good stuff.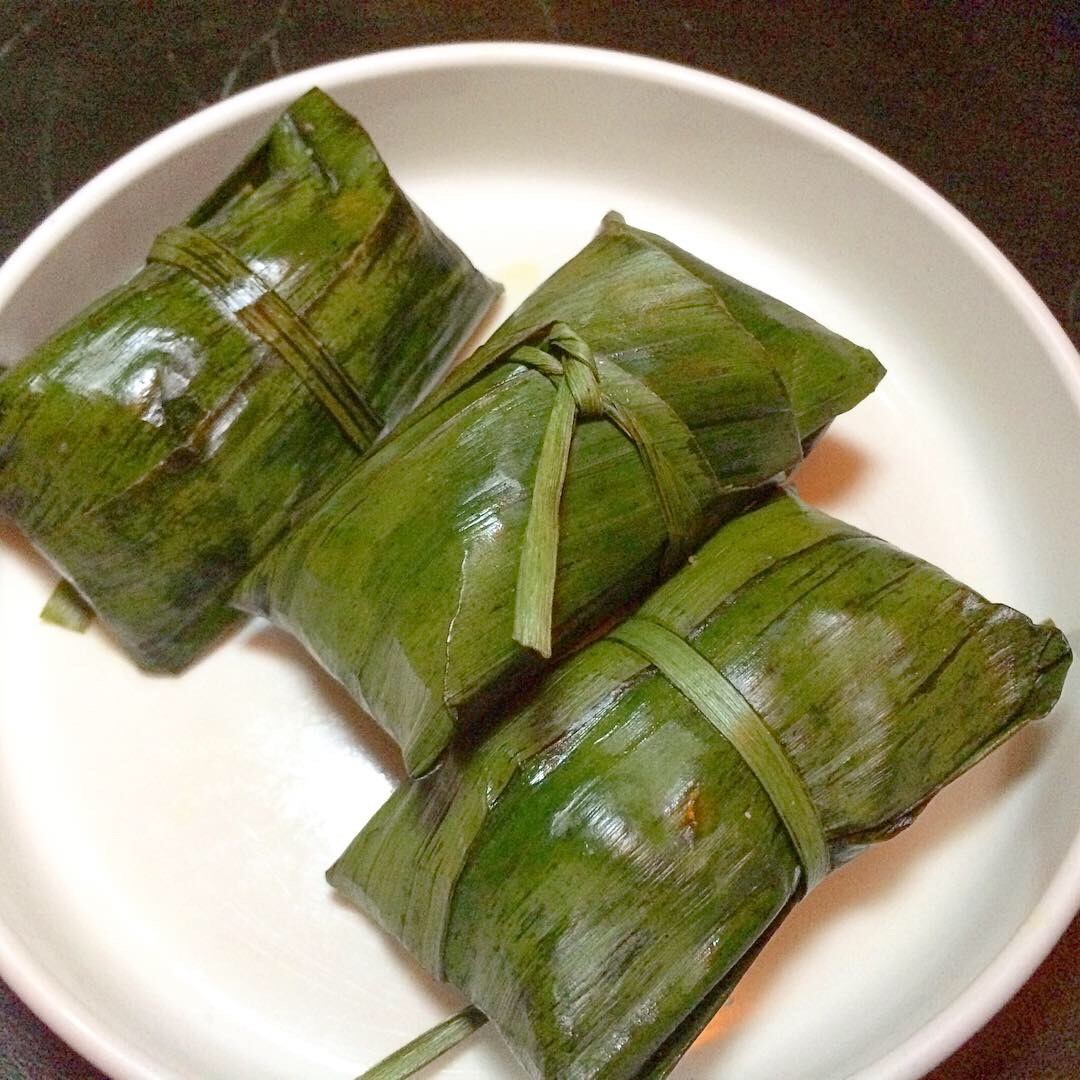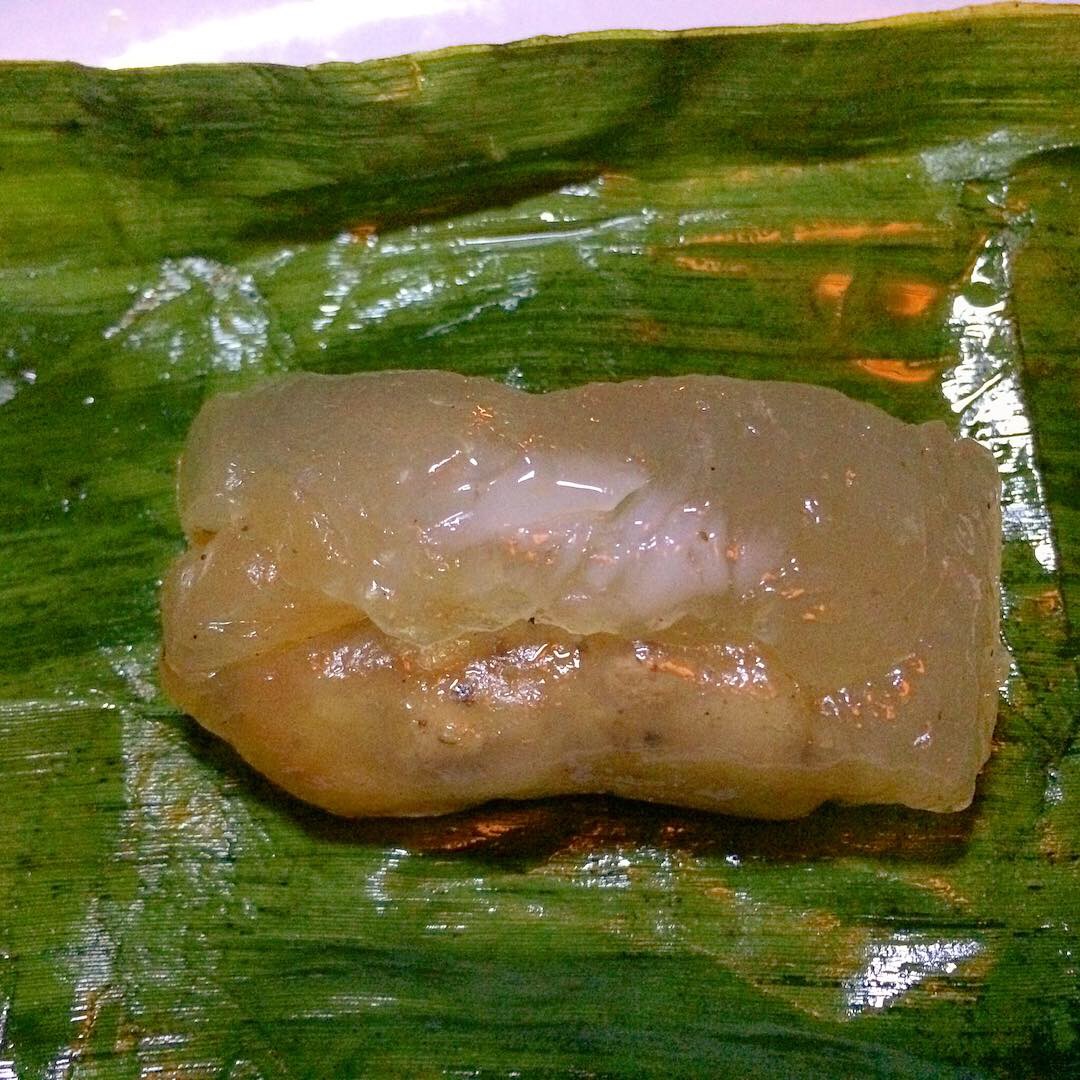 Banh Bot Loc (Hue as well) are shrimp and pork tapioca dumplings that arrive wrapped in the banana leaves in which they were steamed. Second photo shows the sticky, chewy delicacy lurking within. Also good stuff.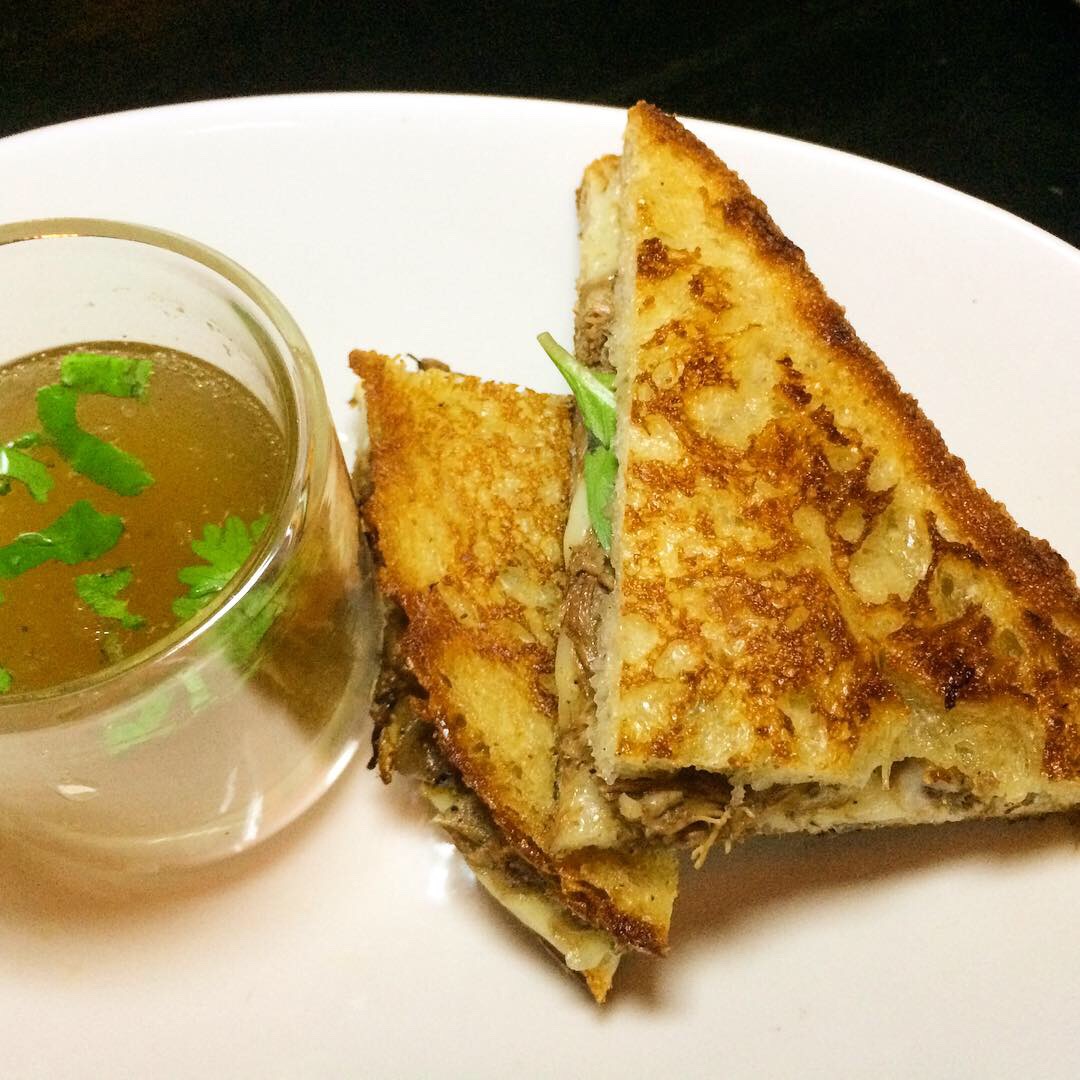 Pho Short Rib Grilled Cheese sounded to me like it might actually be a sandwich and indeed a pair of slender, crunchy, triangles featuring pho beef, caramelized onions, and melted provolone came to the table with a shot of pho broth for company. Since Vietnam had been colonized by France at one time, I surmised that the shot was less about something to swig and more likely Van Da's answer to the French dip. But perhaps not.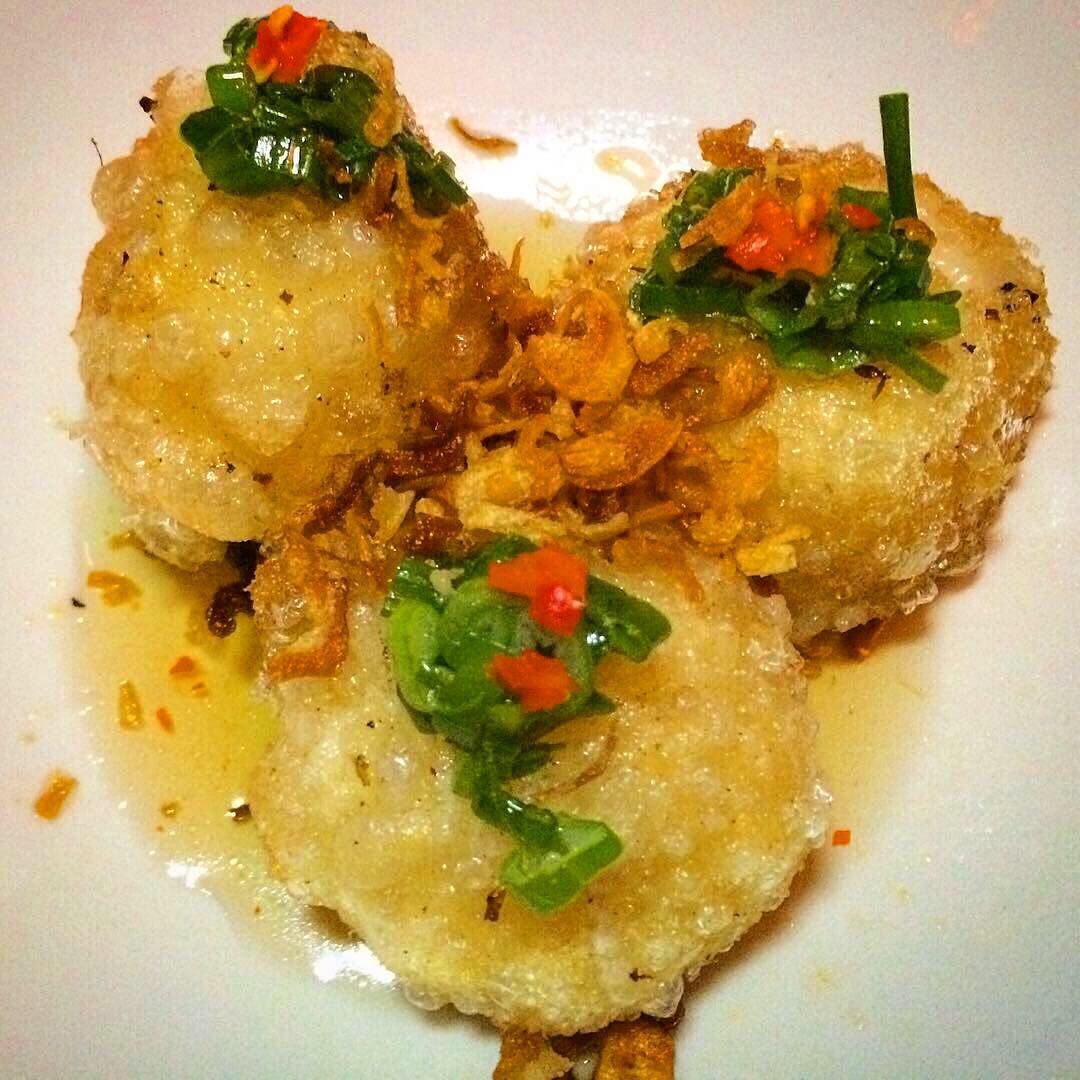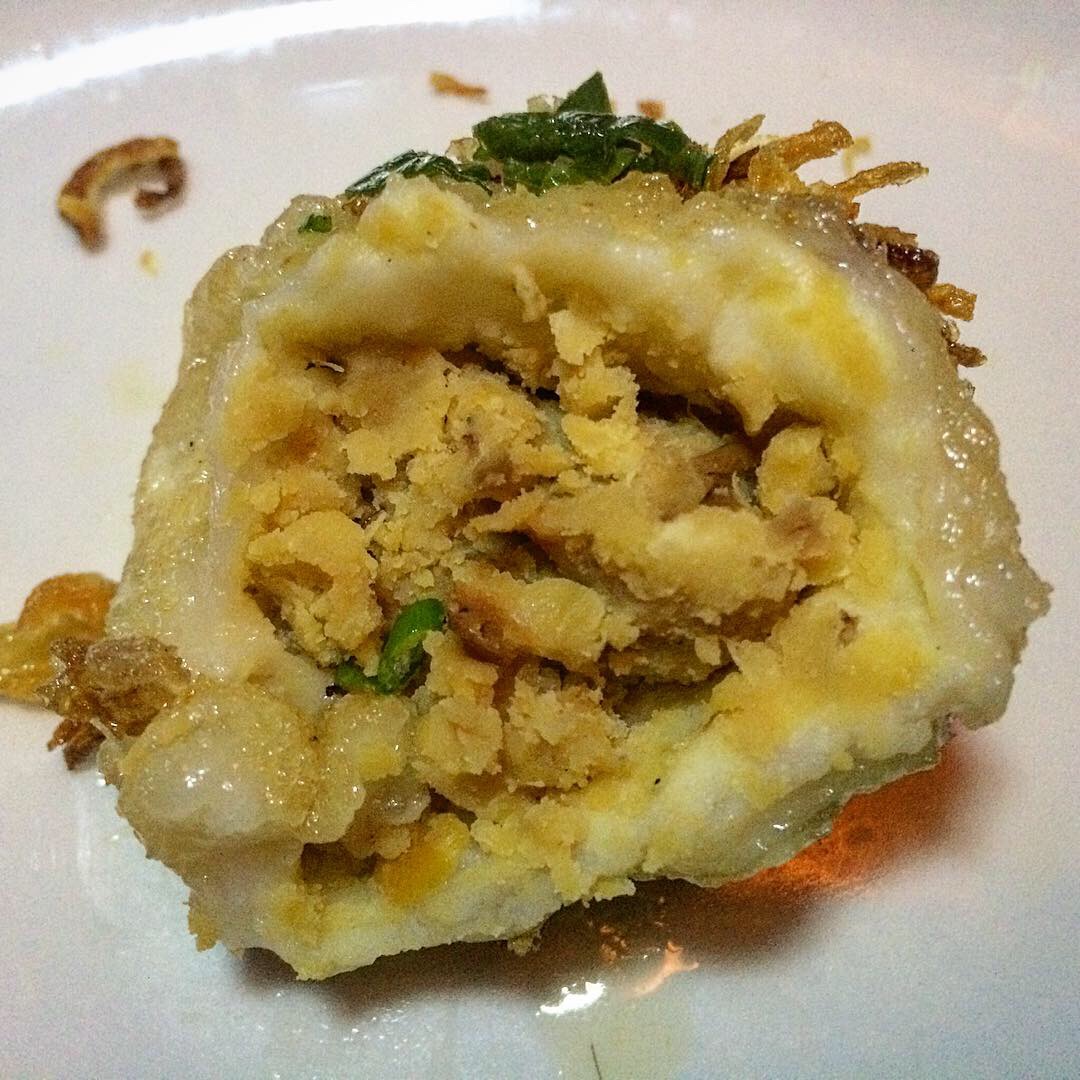 Banh It Ram are mochi dumplings, crispy surface, chewy just beneath, filled with a mung bean mash and topped with fried shallots. Gotta love the textural interplay. See second photo for the inside scoop.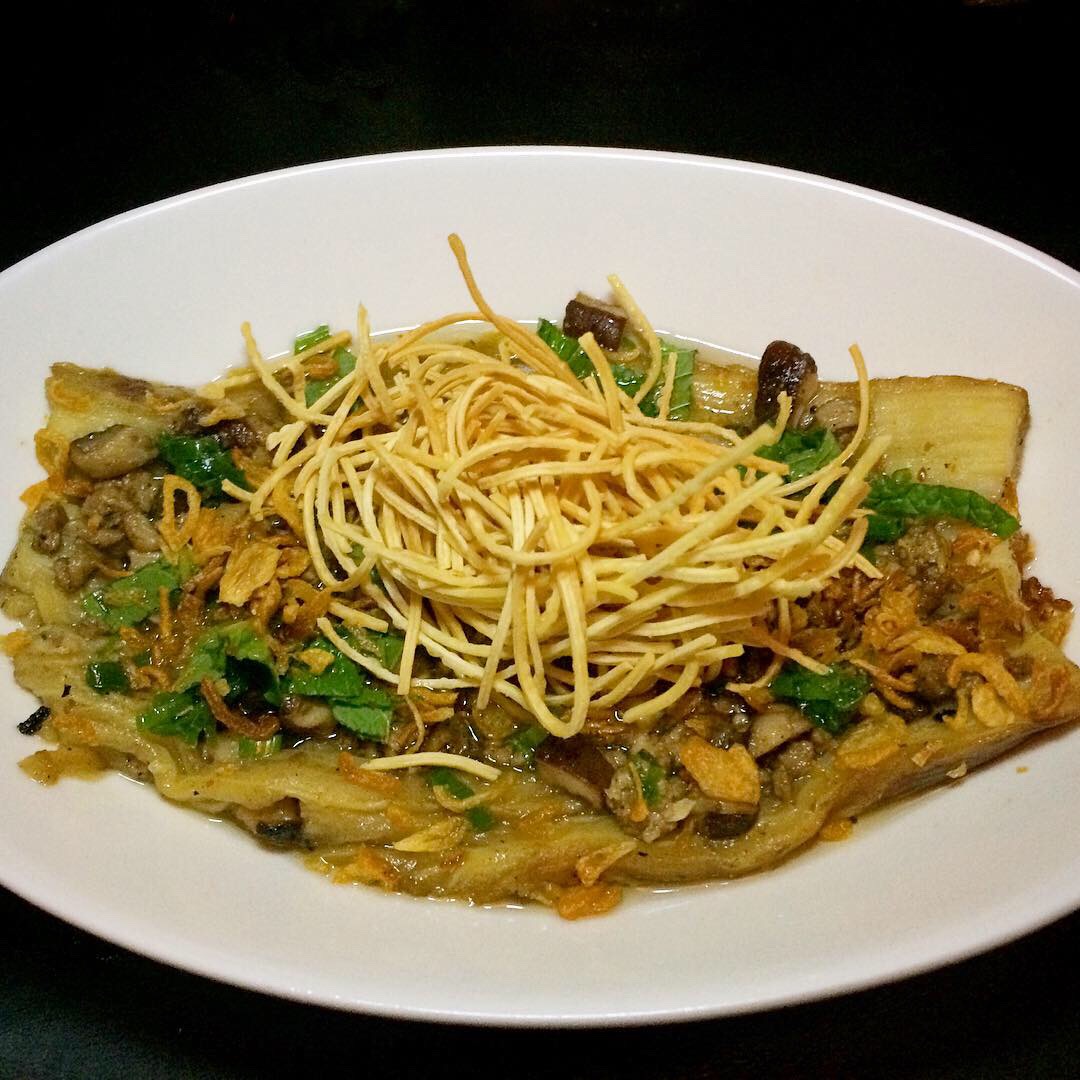 One of the more substantial (i.e., bigger than a bite or two) dishes we selected was Grilled Eggplant with bits of seasoned lamb and mint, served with nuoc cham, a condiment made from nuoc mam (fish sauce), lime juice, and sugar at the minimum, plus a garnish of crispy noodles that provided a welcome contrast.
Served in a ceramic cup about 2½ inches in diameter, these Banh Beo are steamed savory rice cakes with minced shrimp pointed up by a hit of scallion oil and garnished with crispy bits of fried pork skin.
Van Đa is located at 234 East 4th St in Manhattan.