(Click on any image to view it in high resolution.)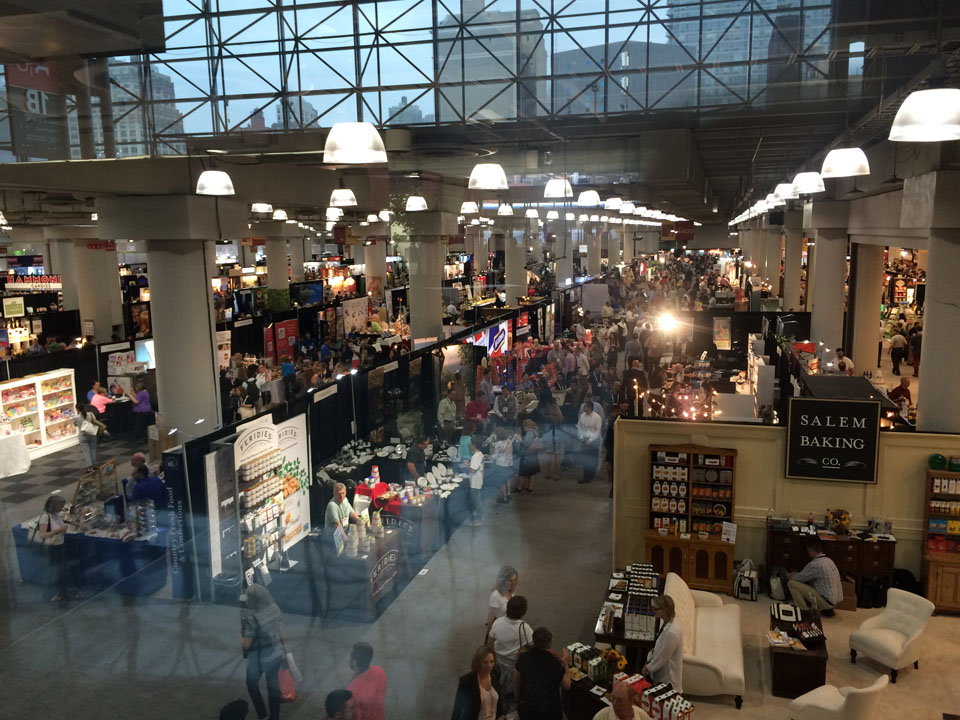 Part four in a series of reports.
Some folks look forward to the annual celebration of their birthdays or anniversaries; for me it's the occasion to cover America's largest food and beverage trade show right here in New York City, Specialty Food Association's Summer Fancy Food Show. (Check out full coverage and a description of a recent event here.) Aside from the fact that it affords the chance to hob and nob with other professional foodies, see what products and brands are trending and poised to make a breakthrough, and get a sense of what the industry thinks the marketplace is craving, it gives me the opportunity to turn you on to new products to watch for locally or even order online.
Here are just a few of the exhibitors who featured ethnic ice cream at last year's event.
Japan: Mochi is a traditional Japanese food originally made from short grain glutinous rice that's pounded and molded, often into chewy flattened orbs. Frequently a confectionary, its sphere of influence has extended far beyond the perimeter of its source. A new version was created about 35 years ago that wraps mochi dough around ice cream. This contemporary edition, technically called mochi ice cream, has become so popular that it's often simply referred to as mochi.
Several companies displayed their renditions at the convention including Mr. Mochi, Mochi Cream, My/Mo, and Bubbies, a Hawaiian contender. Flavors ranged from red bean, green tea, black sesame, and lychee to Kona coffee, chocolate peanut butter, and mango along with the more routine vanilla and strawberry among others. Note that in some cases, the ice cream core carries the flavor unassisted by the somewhat neutral mochi coating, but sometimes the doughy wrapper is infused as well and further enhances the experience. Look for these and other brands in Asian markets, particularly those that highlight Japanese goods. And while you're there, take note of the seemingly infinite array of Japanese and Korean pops, bars, and ice cream novelties as well (melon is a popular flavor).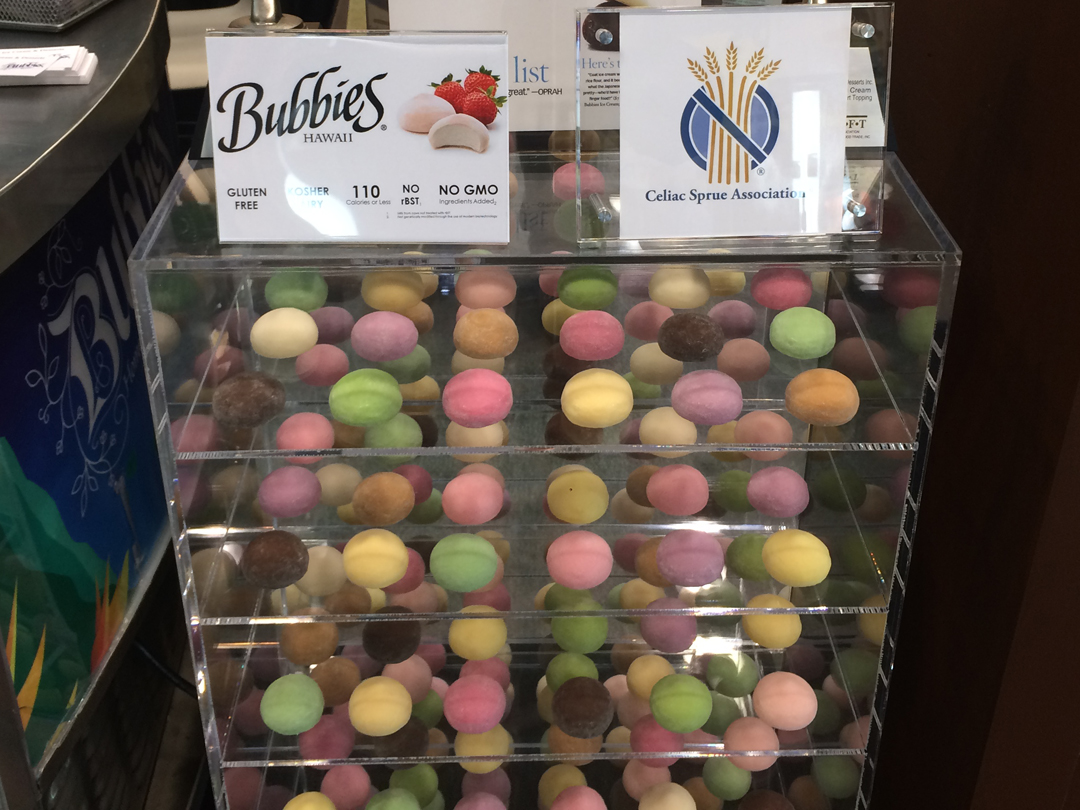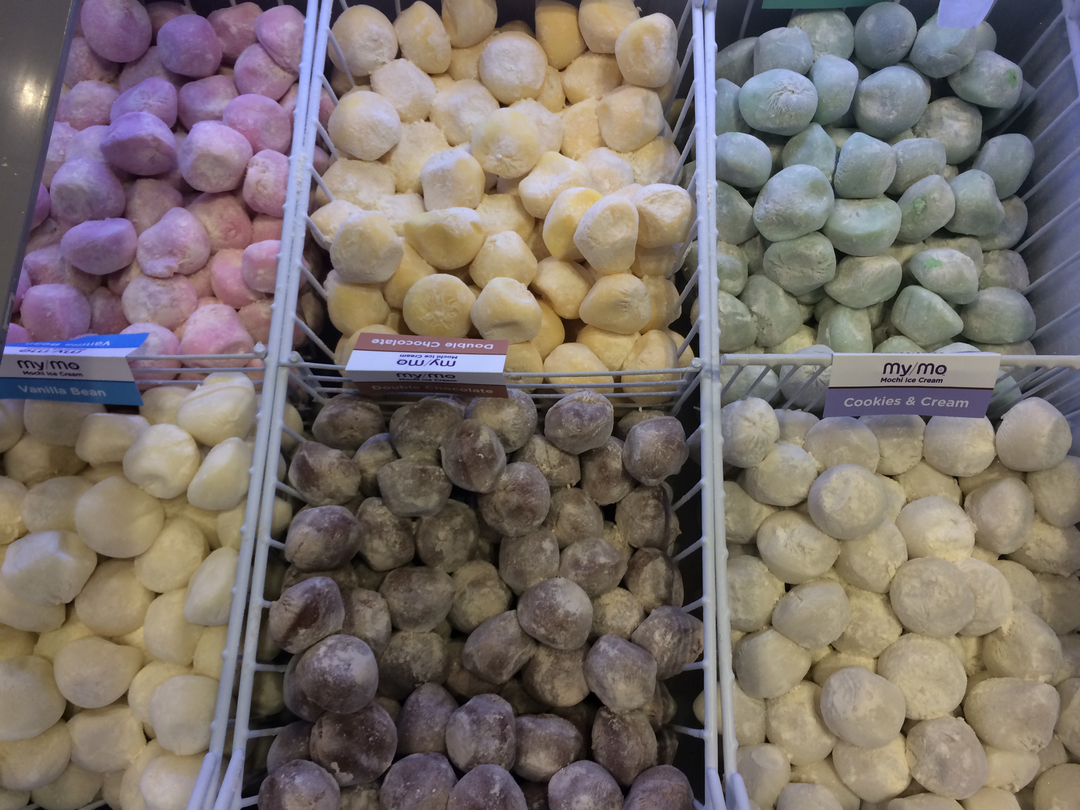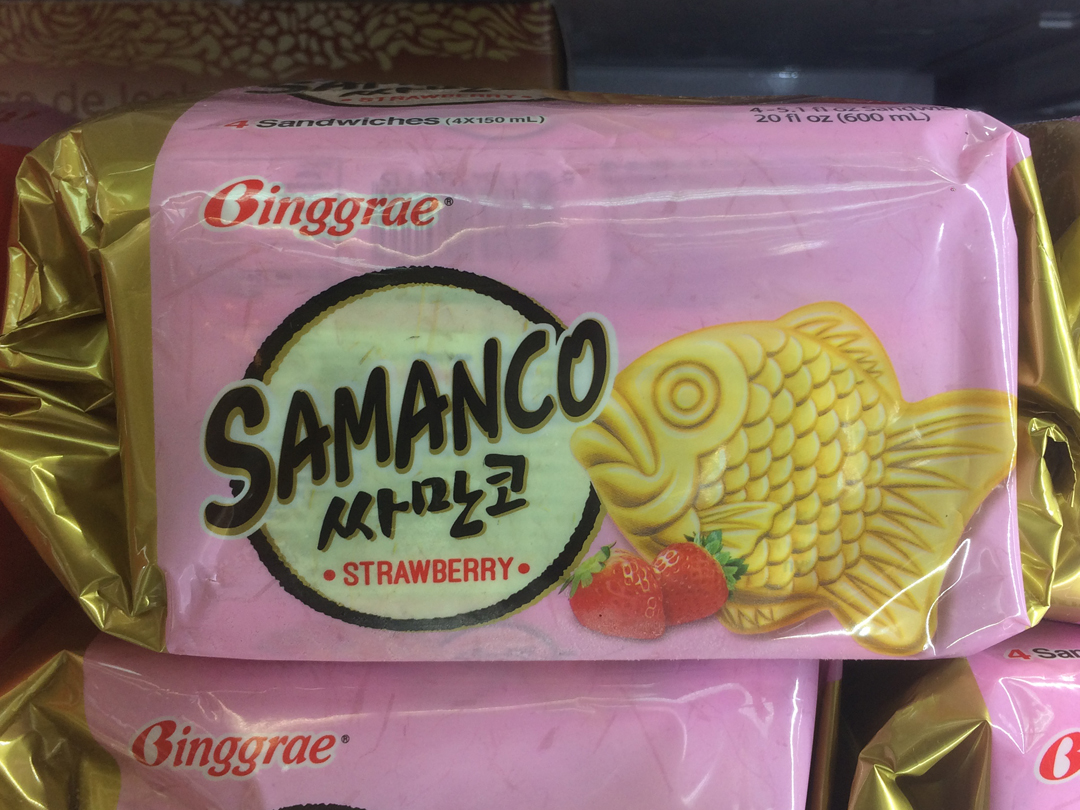 Korea: In terms of world flavors of American style ice cream, Noona's, (noona means "big sister" in Korean) exhibited heritage flavors like toasted rice, golden sesame, black sesame, turmeric honeycomb and green tea.
Latvia was at the Fancy Food Show as well making a push to pop into the American marketplace with at least four brands of Latvian ice cream available in tubs, cones, pops, and bars with intriguing varieties like orange & macarons, raspberry-pomegranate, and black balsam & blackcurrant (shown here). In addition to ice cream, the Latvian company Speka offered several varieties of curd snacks. Curd snacks are not unlike a cross between an Eskimo pie and chocolate covered cheesecake; individually wrapped, they come in an assortment of flavors from chocolate and vanilla to the more esoteric blueberry, blackberry, and raisin. They're currently available as Russian/FSU products in markets throughout the city, with a high concentration in Brooklyn, of course; always a high point on my ethnojunkets along Brighton Beach Avenue, Brooklyn's Little Odessa.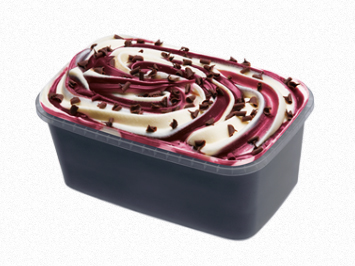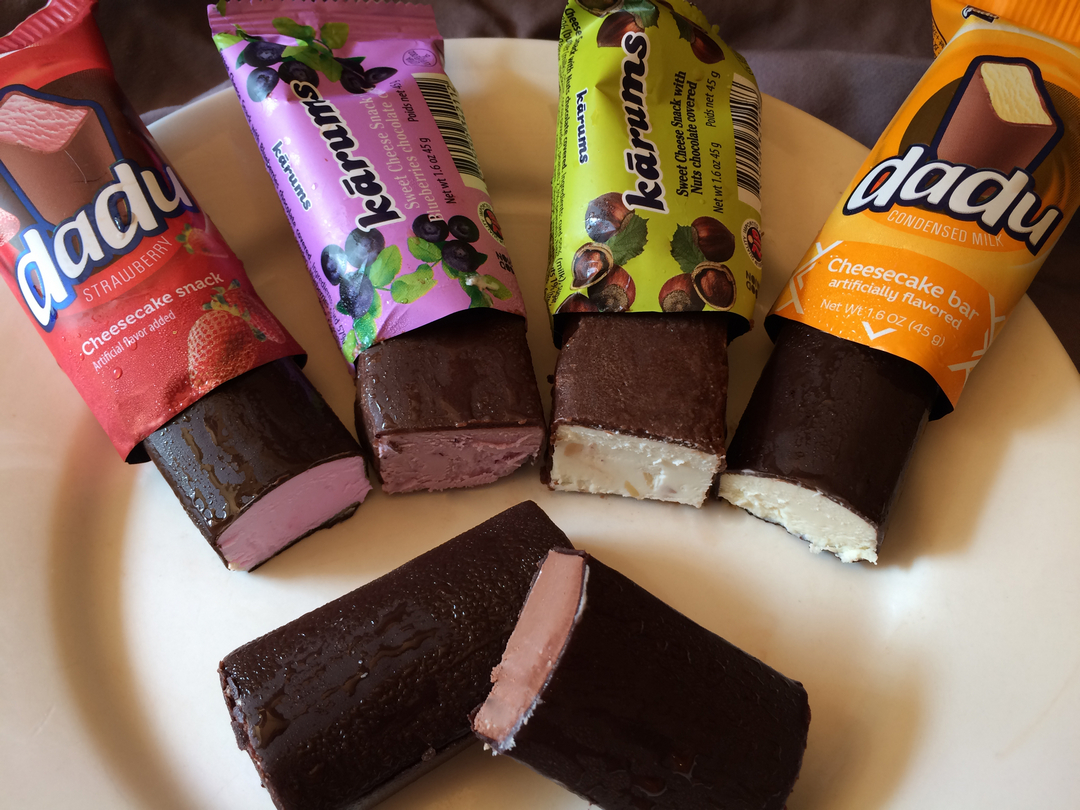 For more about ethnic ice cream, please check out my comprehensive and perennially updated post, July is National Ice Cream Month! Celebrate Globally!