Instagram Post 3/17/2019
(Click on any image to view it in high resolution.)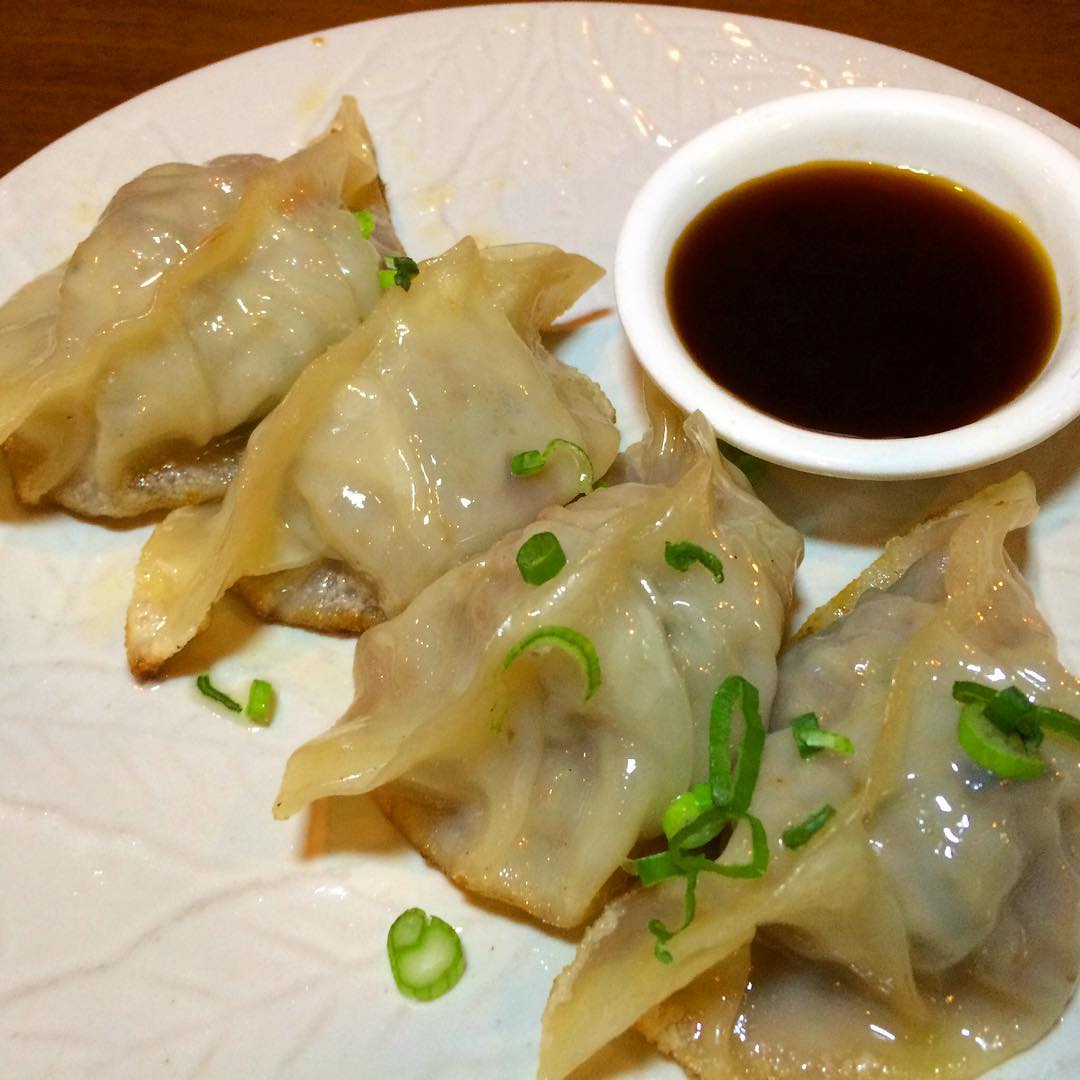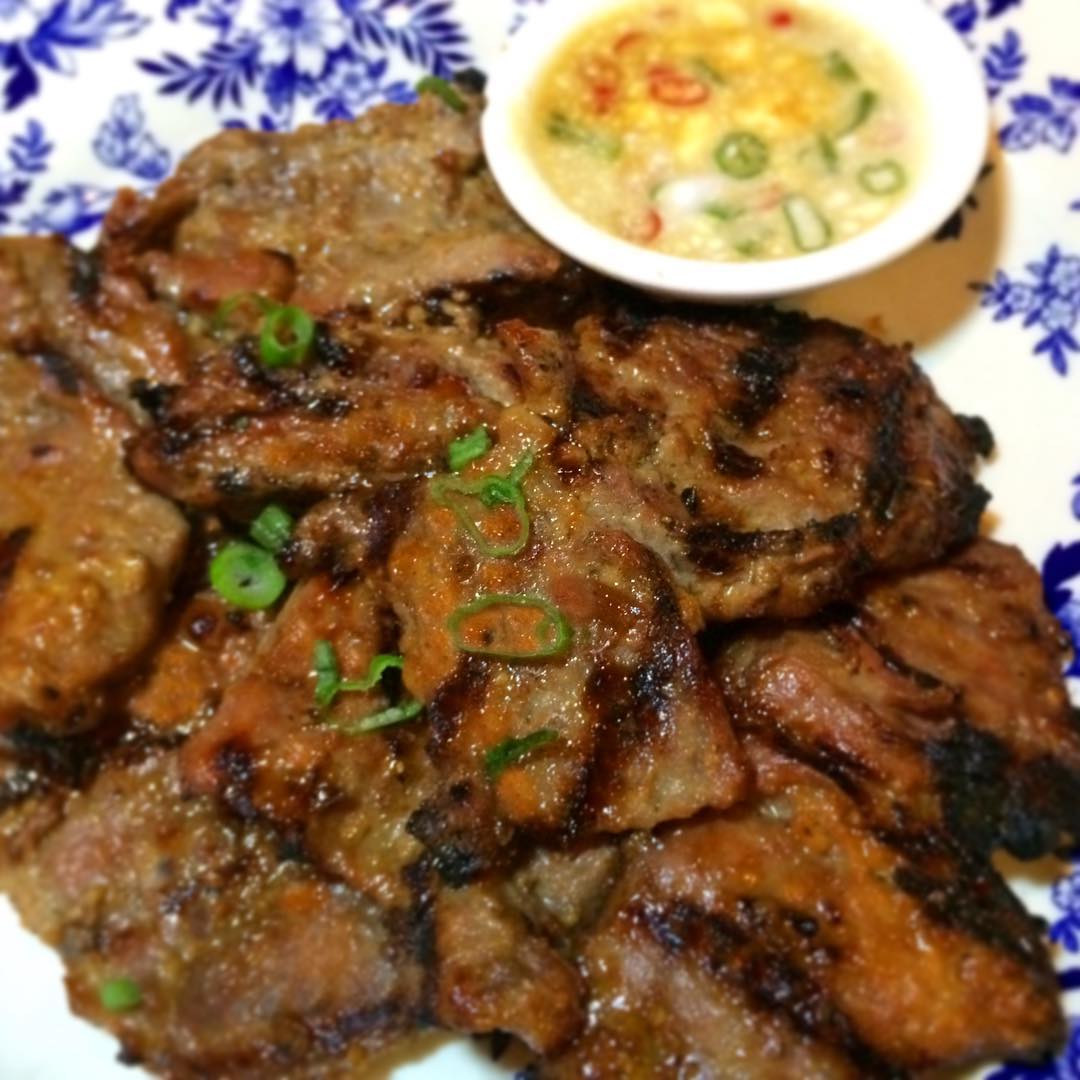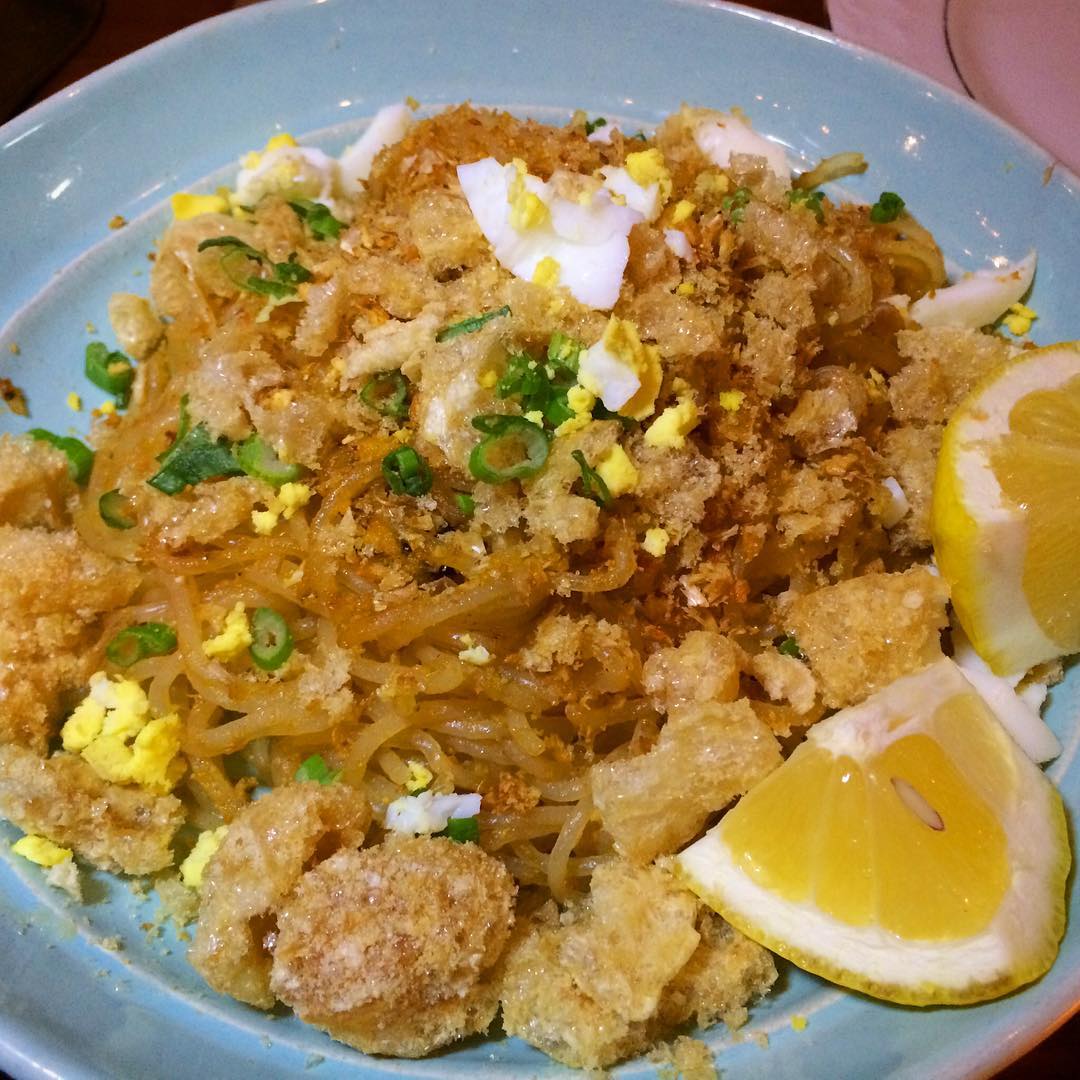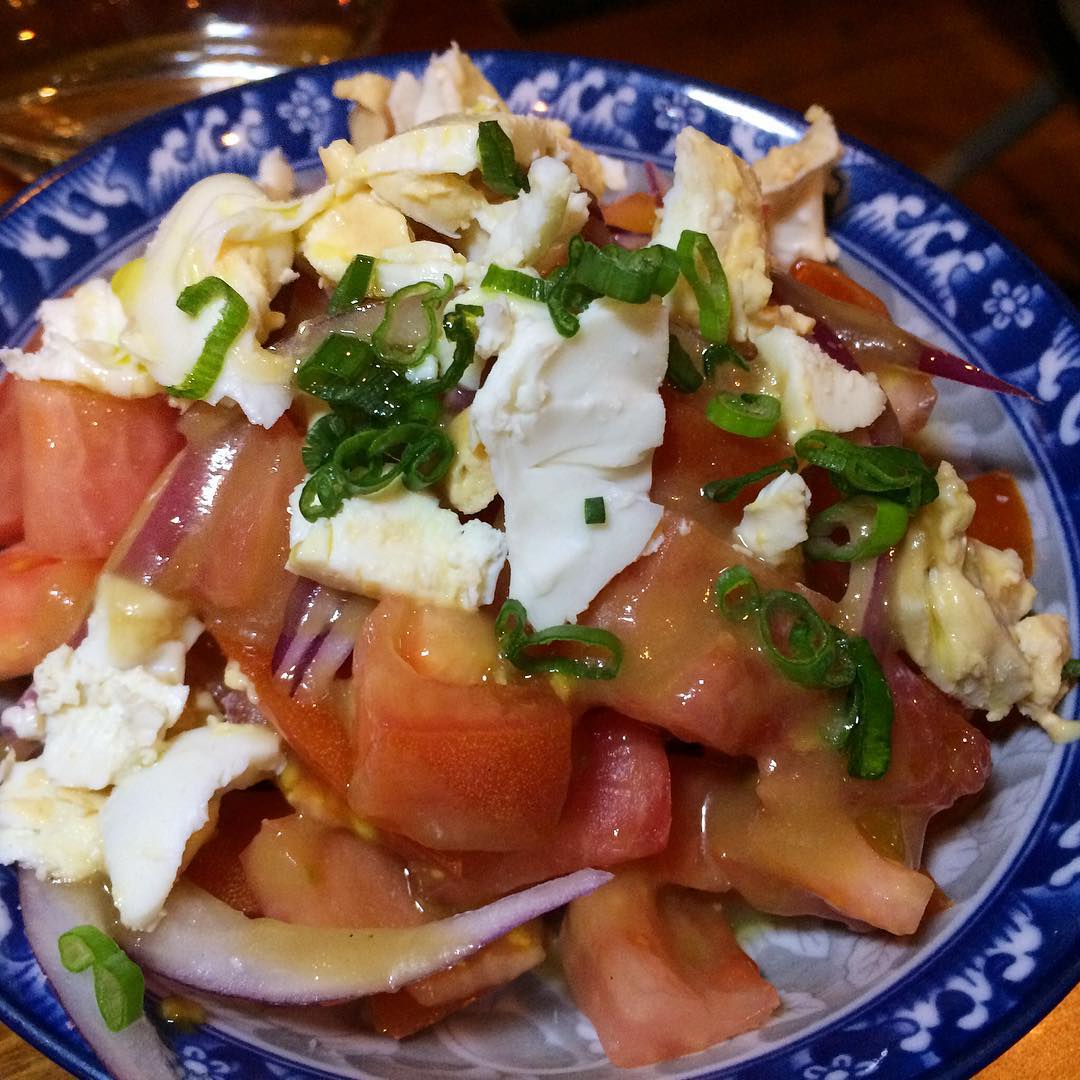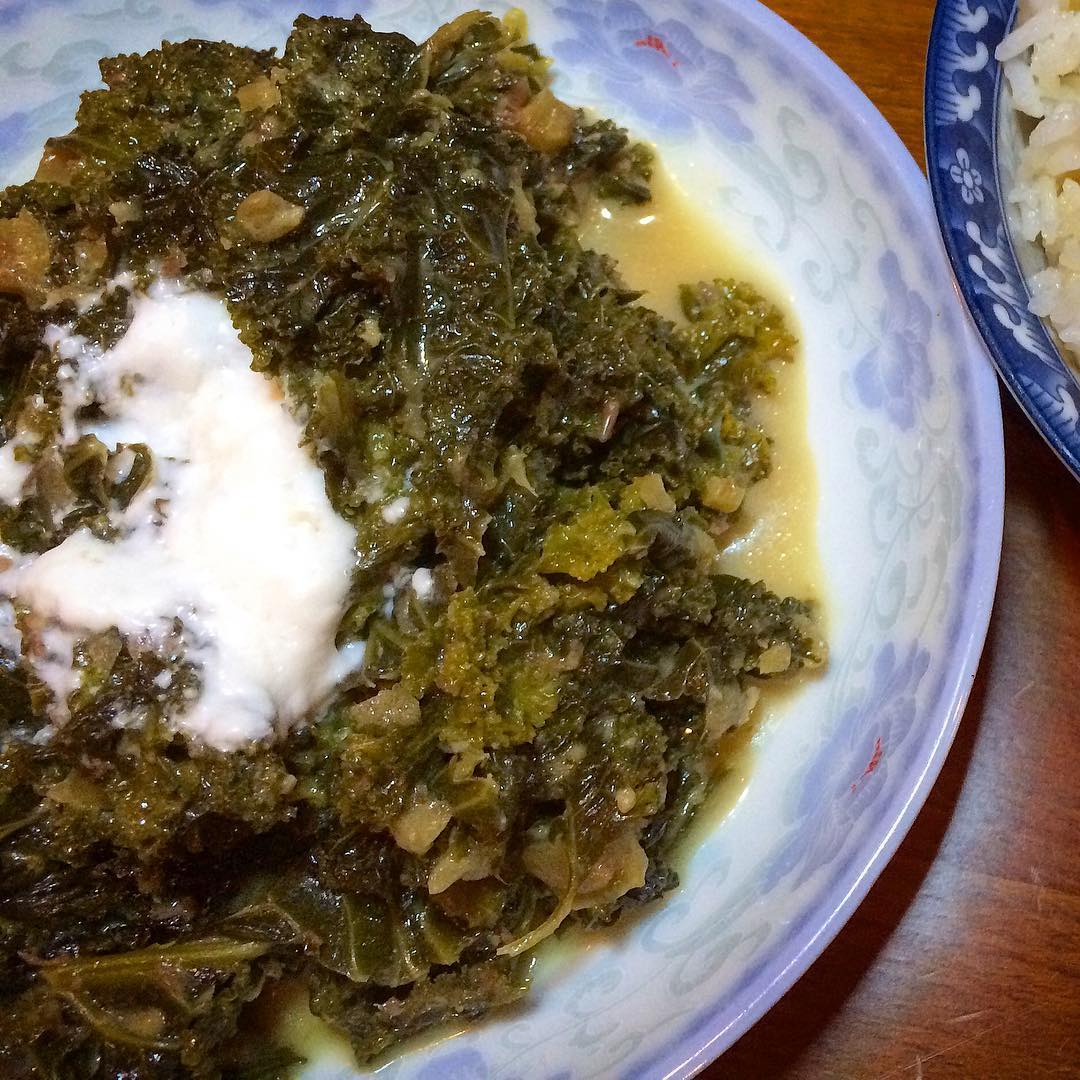 F.O.B. abbreviates Fresh Off the Boat, the Filipino restaurant at 271 Smith Street in Carroll Gardens, Brooklyn, where the only boats that might sail nearby would be on the Gowanus Canal. You won't find hard-core Filipino cuisine here, but what they do offer is tasty and competently executed. Here's what came from the galley a few nights ago.
[1] Bola Bola. If you like big, overstuffed, beefy dumplings, these are for you. Seared on the bottom, steamed on top, sort of a potsticker on steroids.
[2] Grilled Tupa, the hit of our dinner. Sliced lamb marinated in coconut milk seasoned with shrimp paste, a triumph of the Maillard reaction. Spicy sauce on the side.
[3] Seafood Malabon, a stir-fried rice noodle dish (aka pancit). The menu states "in a sauce of minced shellfish & smoked fish, topped with shrimp, chicharron, and egg." All of those were present but the shrimp were small, the smoked mussels were few and far between, and the chicharron should have been crisper. Fine, but easily overshadowed by the lamb.
[4] Tomato and Salted Duck Egg from the Sides section of the menu: fresh tomato, red onion, bits of salted duck egg (the star), and tamarind dressing – good but didn't quite coalesce.
[5] Laing. I'm familiar with laing as taro leaves drenched in a creamy coconut milk/shrimp paste sauce, hopefully with a chili kick. This version consisted of chopped kale topped with a coconut milk sauce; it was fine but different from the norm. Additional sides were Garlic Rice and Kamote, mashed sweet potato with coconut milk, sweet and delicious.
I'm told the halo-halo is worth a try.