Instagram Post 3/11/2019
(Click on any image to view it in high resolution.)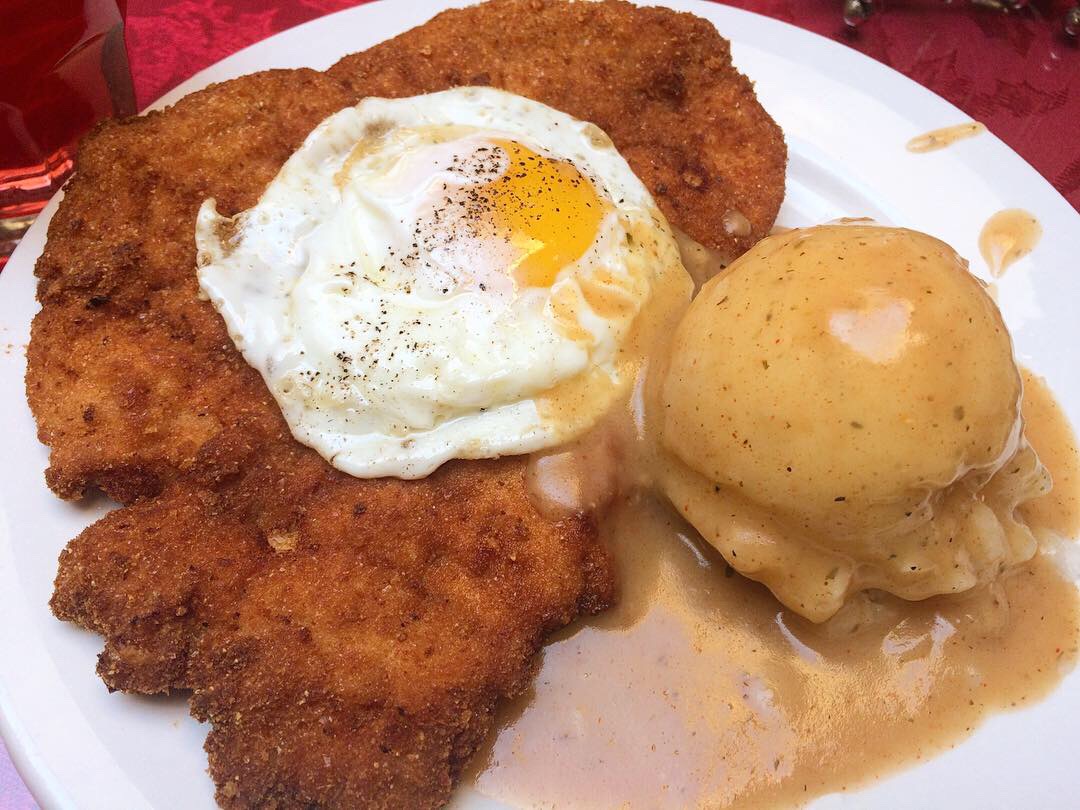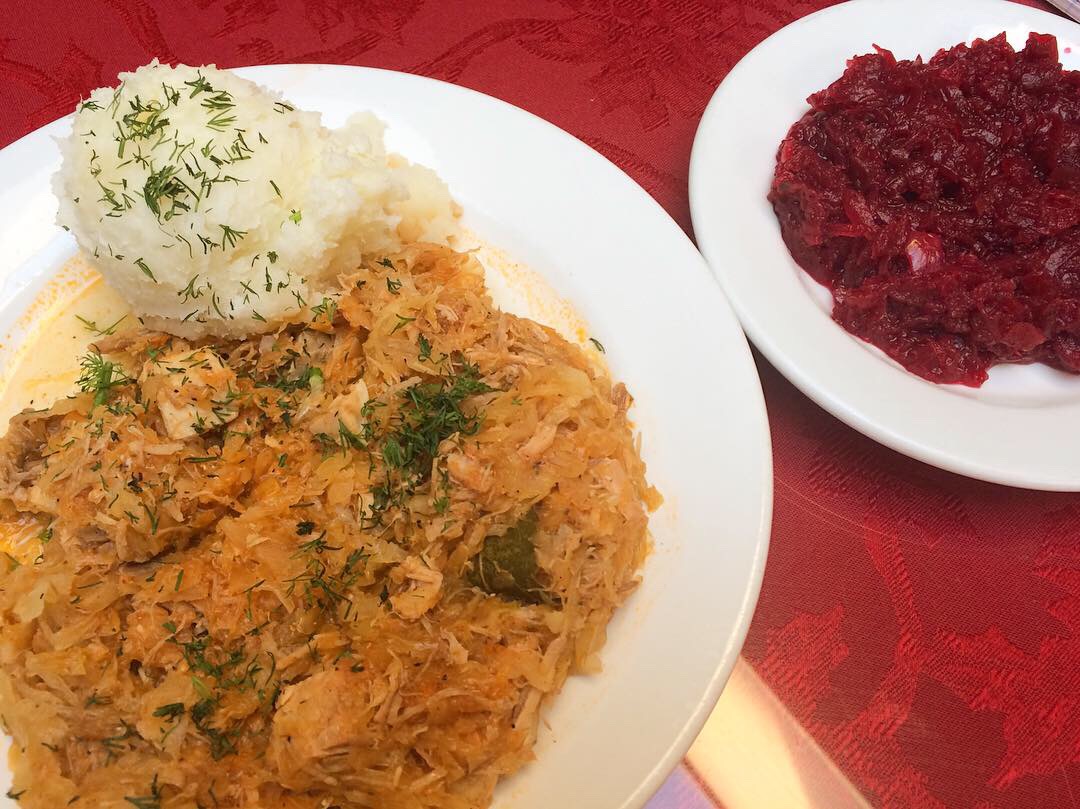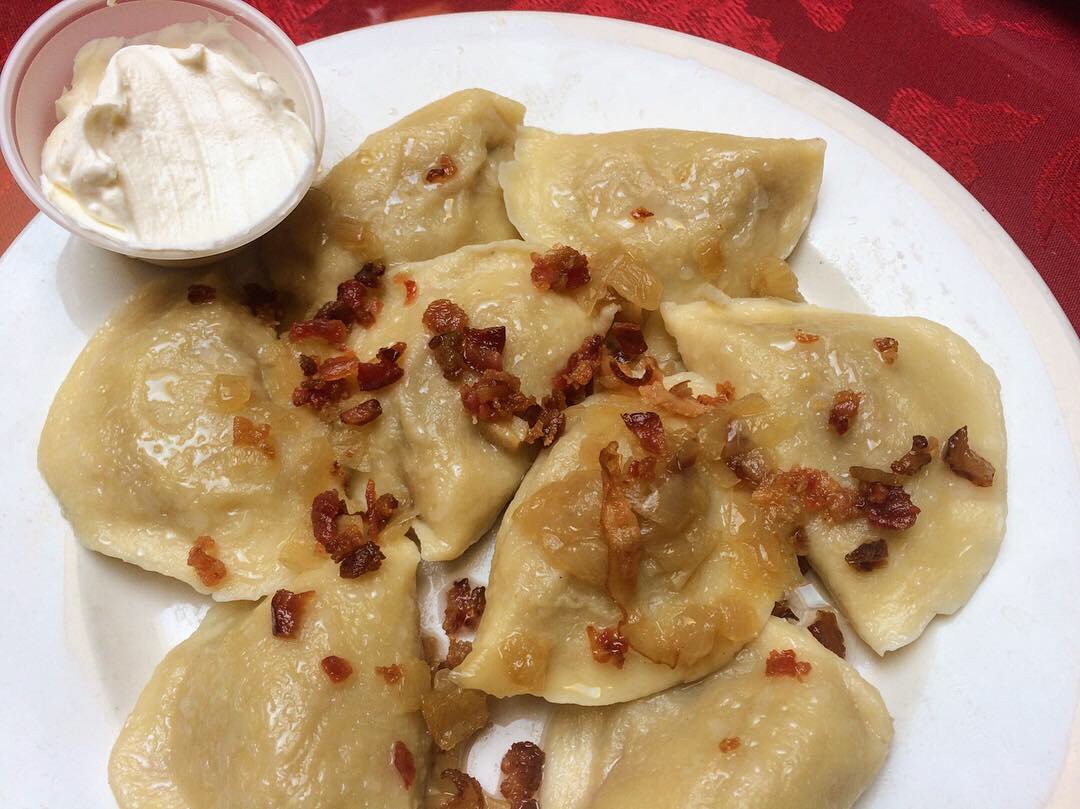 Ever since my Instagram friend @gustasian suggested it, I've been contemplating adding a new ethnojunket to my roster. The Greenpoint corner of Brooklyn boasts some hearty and delicious Polish provisions, not to mention more varieties of smoked and cured meats than you can shake a kielbasa at. To reconnoiter the area, we convened at the PSC Cafeteria adjoining the Polish & Slavic Center at 177 Kent Street where home-style comfort food is the order of the day.
[1] This is Kotlet Górski (Mountain Cutlet) a hefty pounded, breaded, and pan fried pork schnitzel topped with a runny egg and kept company by a scoop of gravy swathed mashed potatoes.
[2] Bigos (Hunter's Stew) a Polish classic incorporating sauerkraut and sometimes fresh cabbage plus bits of whatever meat the aforementioned hunter bagged that morning. These days, it's almost always pork, often in several manifestations like chunks of fresh meat and sausage, Poland's answer to Alsatian choucroute garnie. Or perhaps it's the other way around. Salatka z Burakow (Polish Beet Salad) on the side.
[3] And of course, an order of pierogies was essential: a dumpling by any other name would still spell a treat. Bits of bacon and sautéed onion adorned our Pierogi z Kapusta (cabbage) which we ordered because I like saying "kapusta". Try it. Sour cream on the side.
Lots more good eats in the neighborhood. What do you think? Should I offer a food tour there?