Instagram Post 8/6/2019
A follow-up post on my recent visit to Newark's Ironbound district where carnivores congregate to choose from among a clutch of churrascarias – restaurants specializing in prix fixe AYCE grilled/barbecued meat, Brazilian style. And that was precisely my conundrum: which one to select? I knew I wanted a rodízio where waiters meander from table to table flaunting hunks of meat impaled on imposing skewers, armed to carve a slice onto your plate. I've enjoyed this form of dining in numerous spots in Manhattan and Queens because it's fun and you get to sample a little of everything – Brazil's answer to Chinese dim sum – and I thought it high time to sample Newark's wares.
(Click on any image to view it in high resolution.)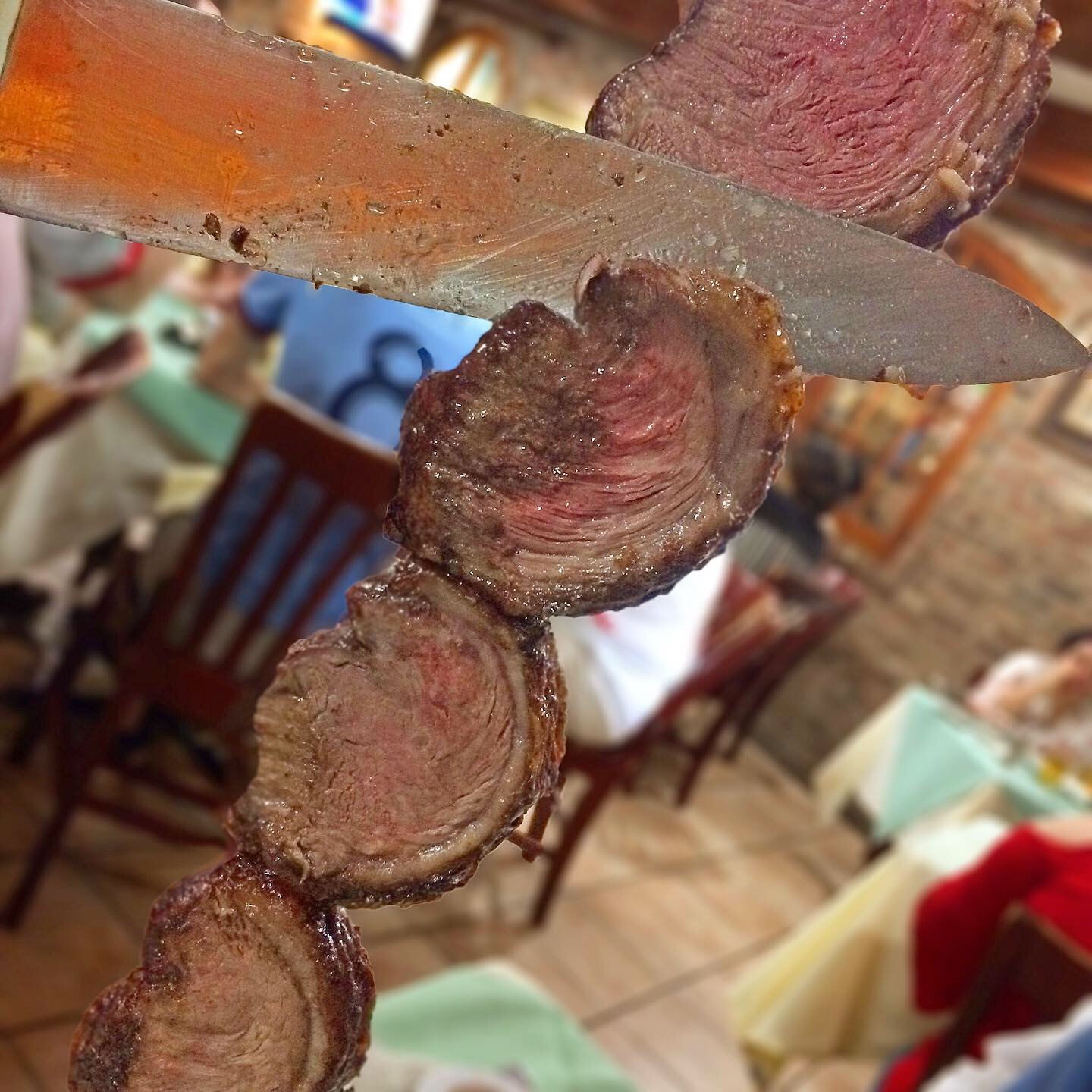 NYC's editions often sport compelling salad bars laden with considerably more than salads: typical Brazilian side dishes including plantain, yuca, polenta, pão de queijo, feijoada with farofa, plus cheeses, seafood salads, sushi (sort of) and lots more. It's possible (and dangerous) to make a satisfying meal from just the salad bar items but then you wouldn't have room for meat which seems to defeat the intended purpose of going to a churrascaria. My research into the Newark contingent revealed that most salad bars are light and lean toward leafy green items which was fine this time. We ended up at Fernandes Steak House, 158 Fleming Ave. They offered an agreeable assortment of traditional Brazilian styles of beef, pork, lamb, and chicken, but wanted for one of my favorites in this setting, skirt steak. Often, the meats are medium-well-done, so props that there were some rare cuts available.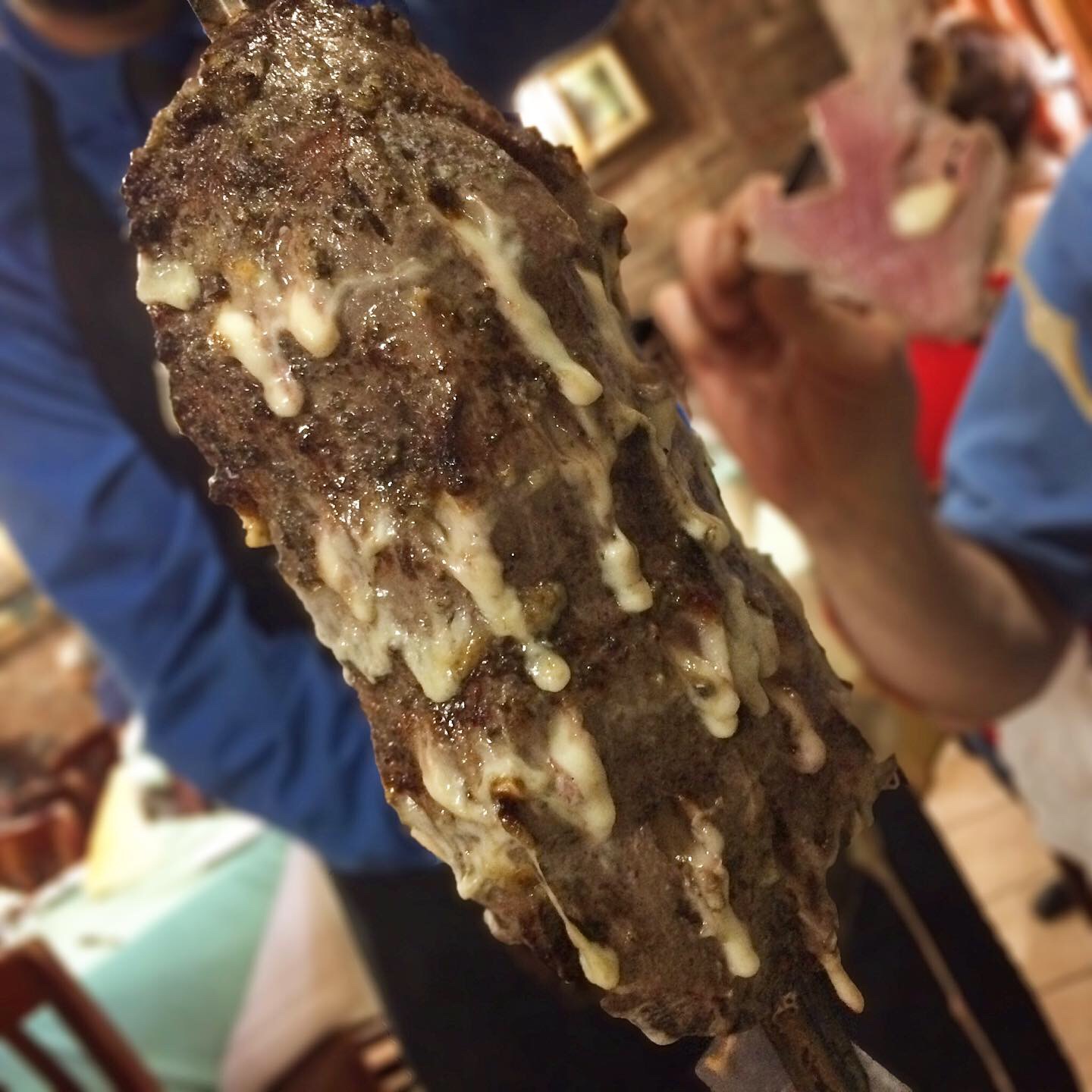 An unusual offering was a cheese infused slab of beef ("cheese steak" he called it).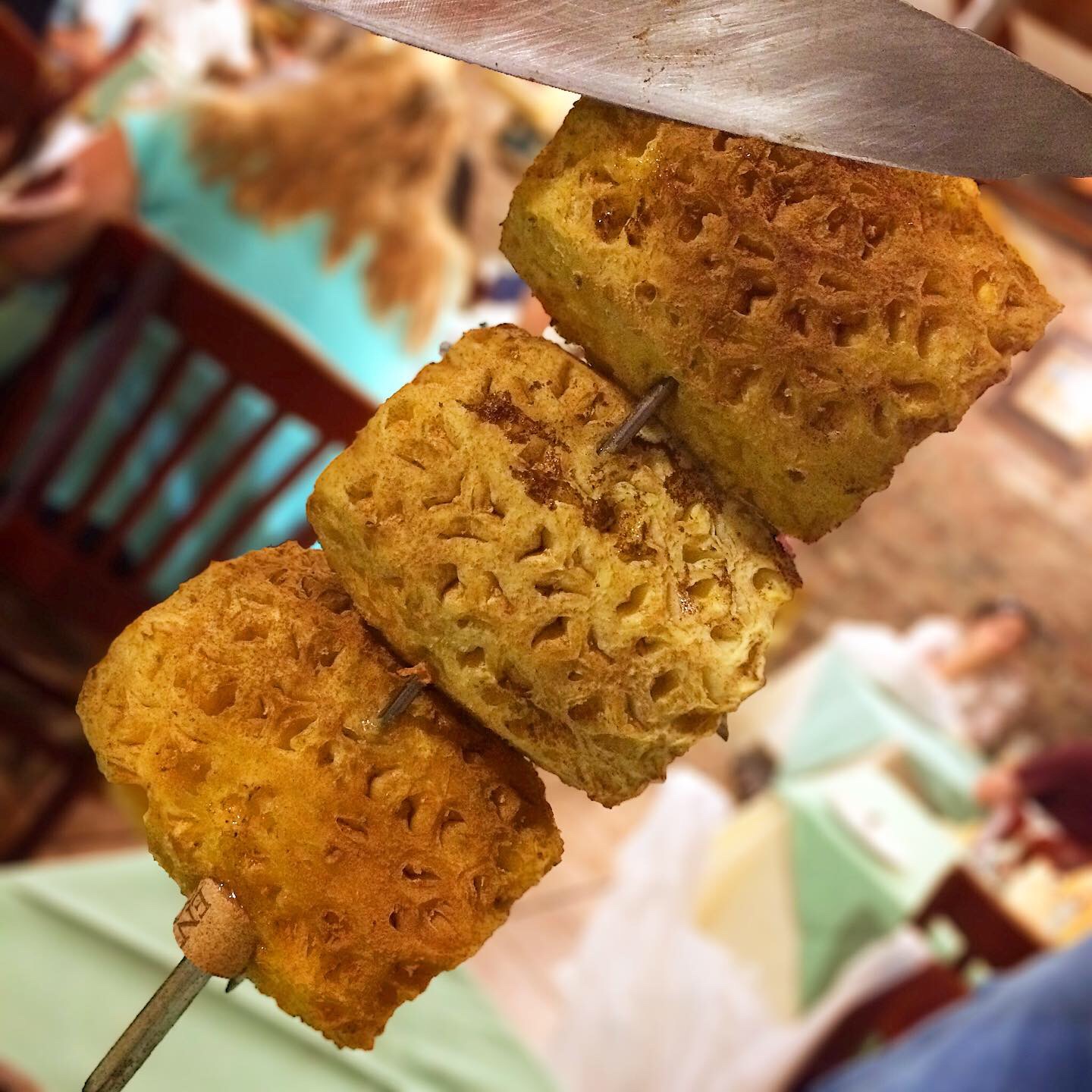 Another surprise came at the end of our meal, cinnamon encrusted grilled pineapple – no complaints there.
There's a lot more to explicate regarding churrascarias in general, particularly regarding dining strategies, and this visit inspired me to return to one of the better ones in NYC and write a long-form piece here on ethnojunkie.com where I can stretch out a little – because like a rodízio, there's a limit to how much one can finish in a single session. More to come….