Instagram Post 9/22/2019
(Click on any image to view it in high resolution.)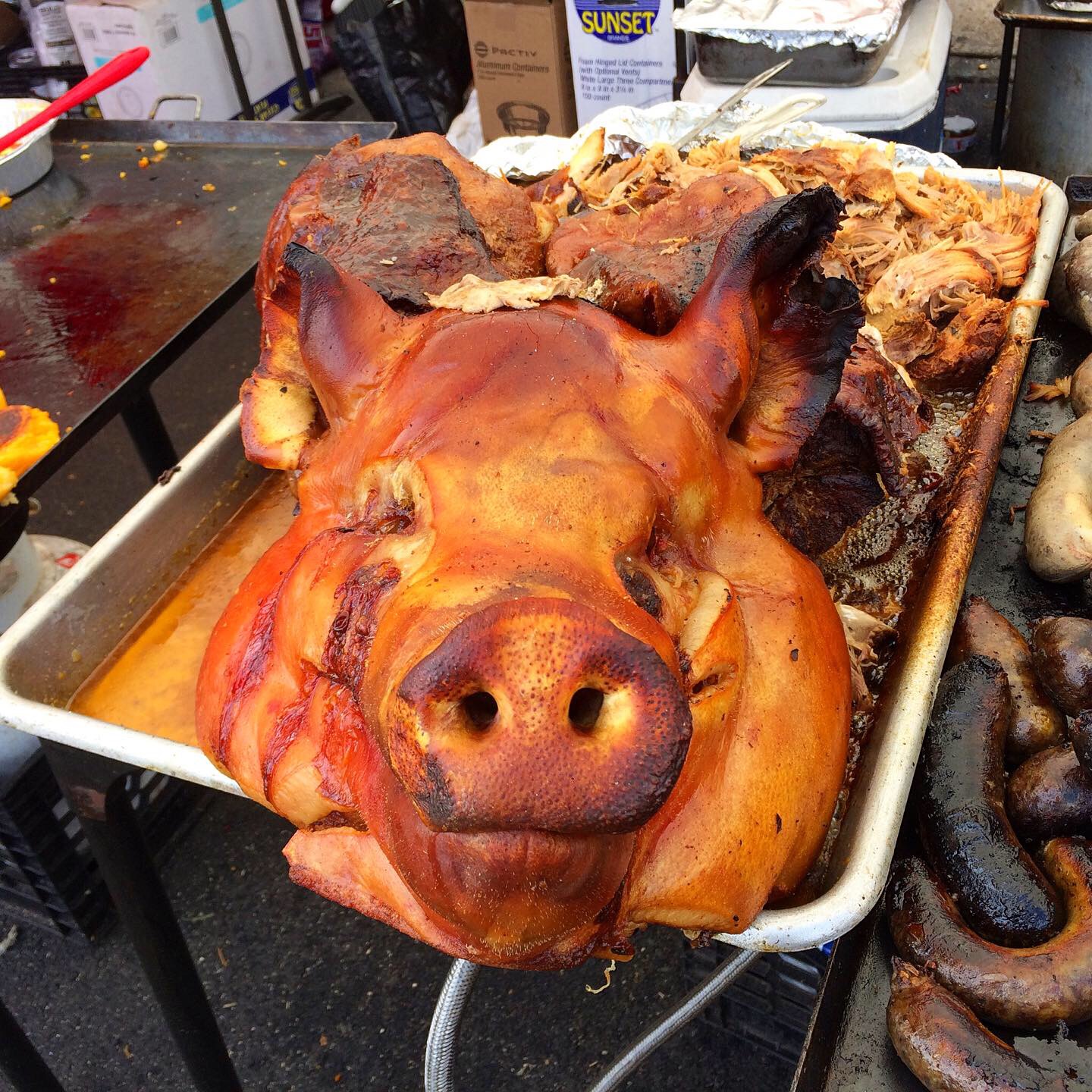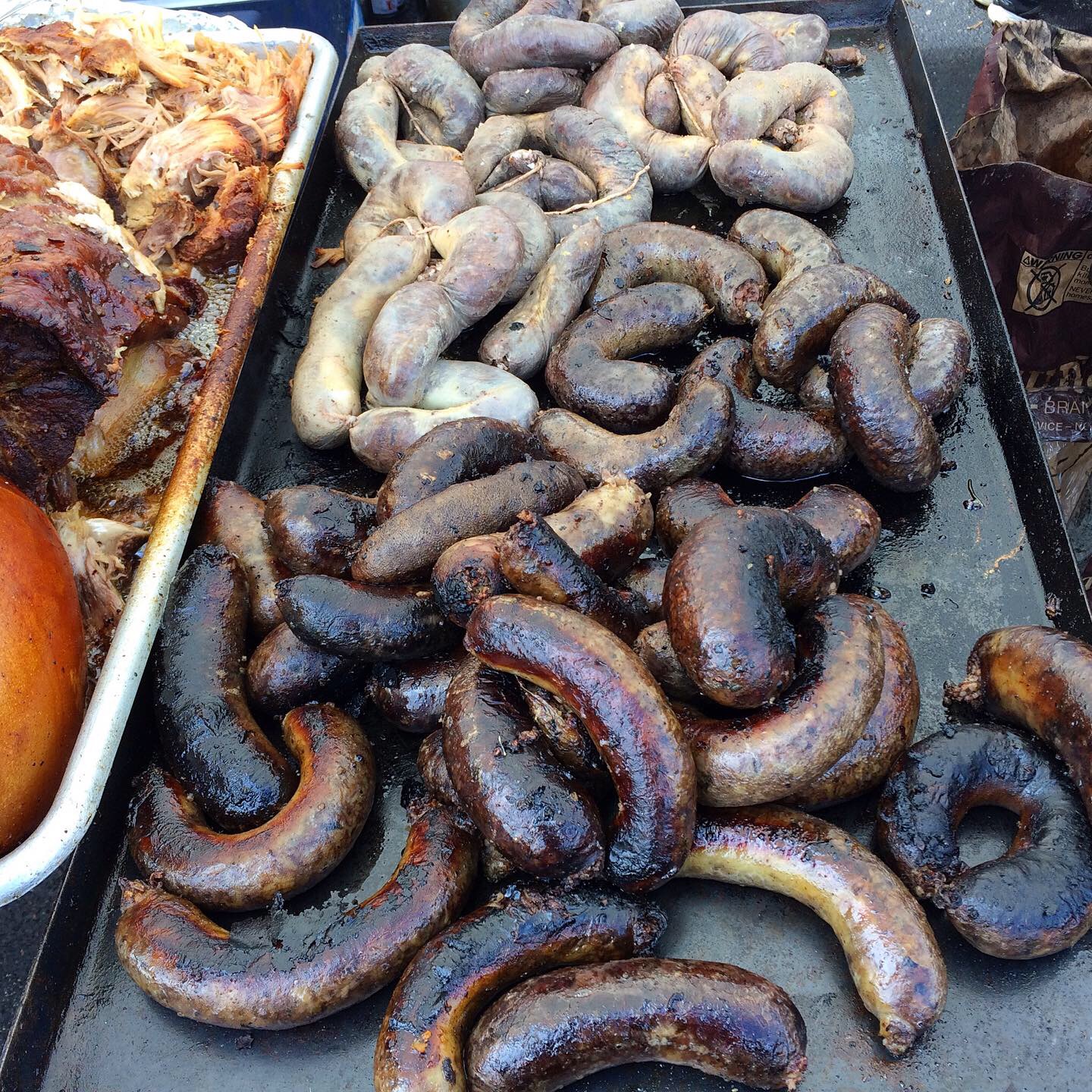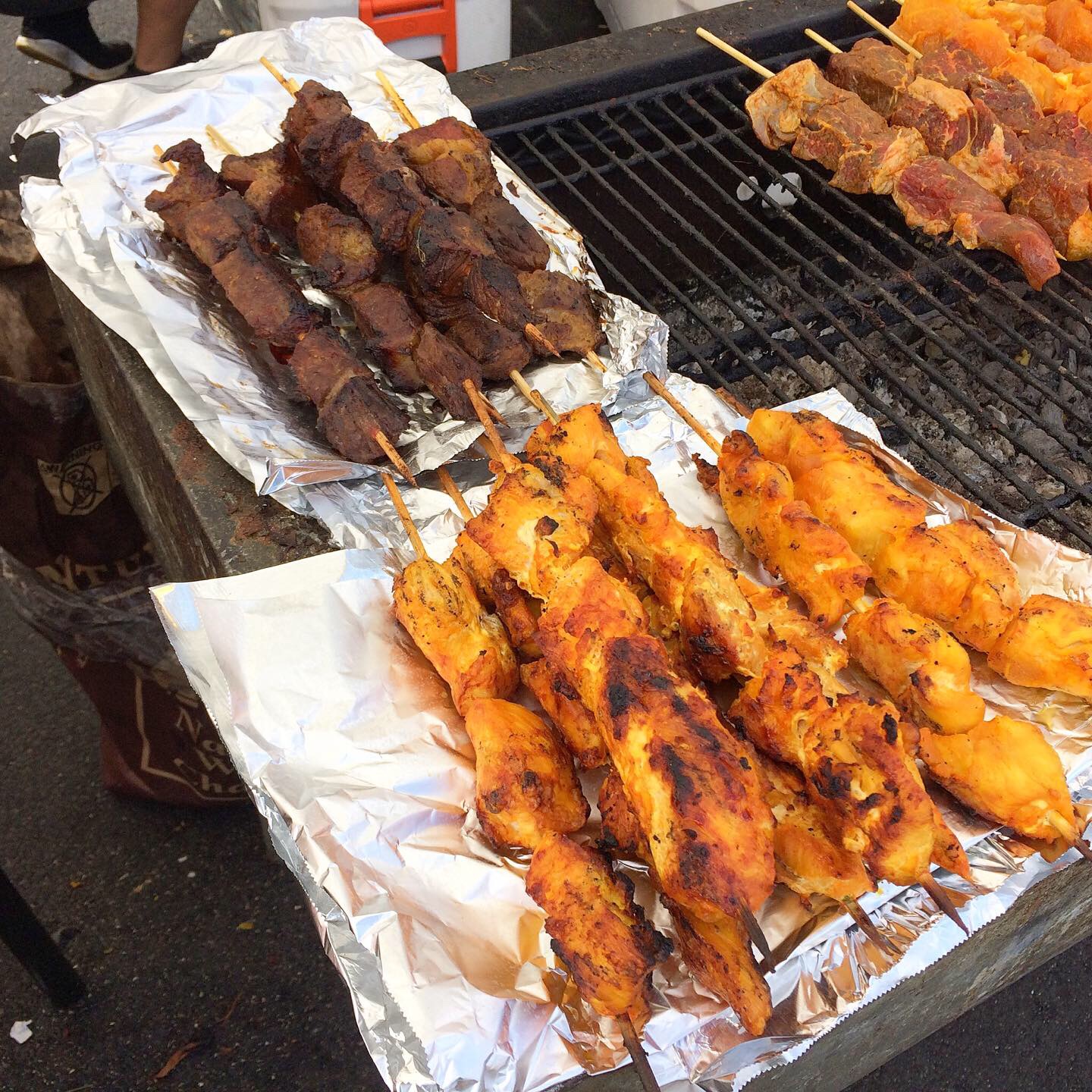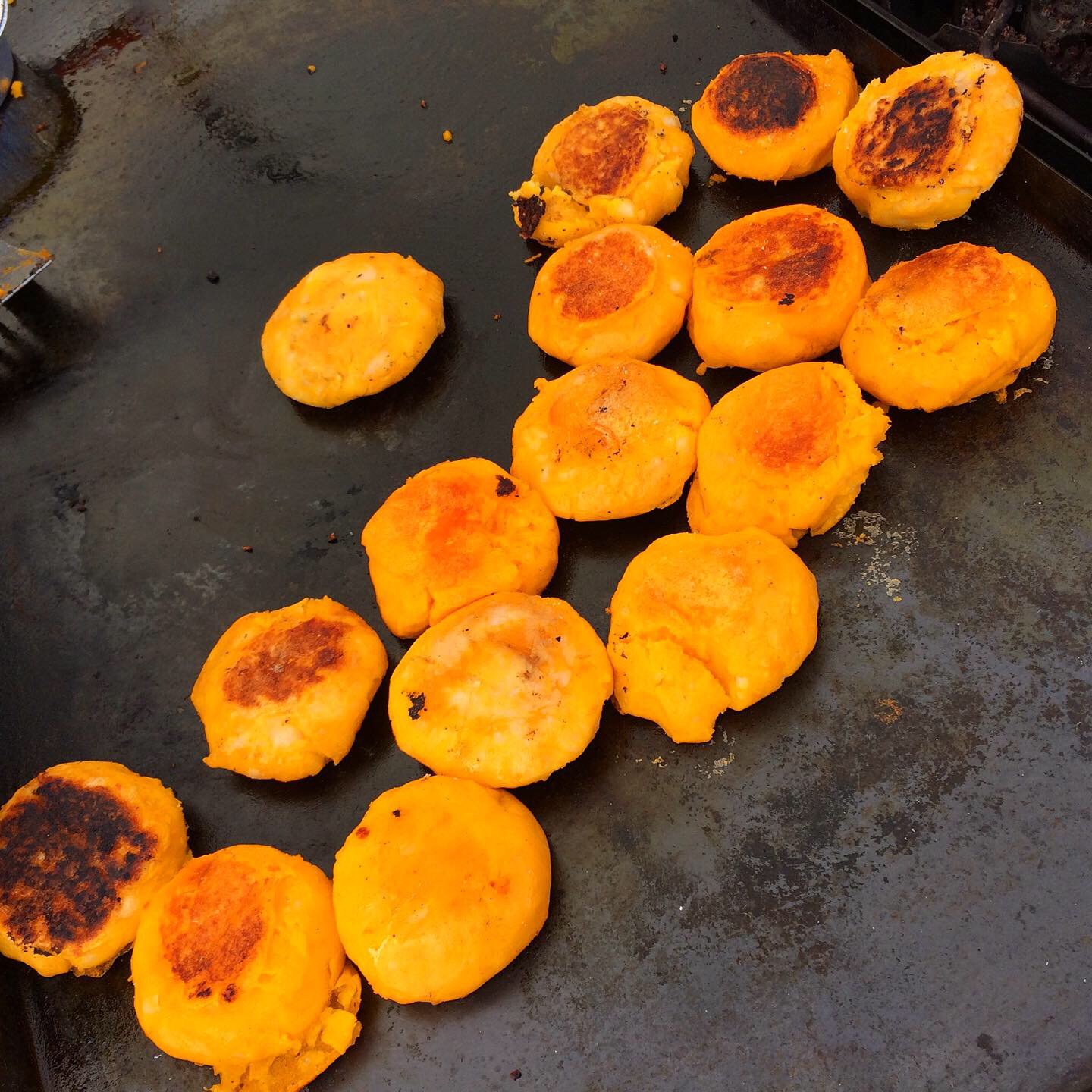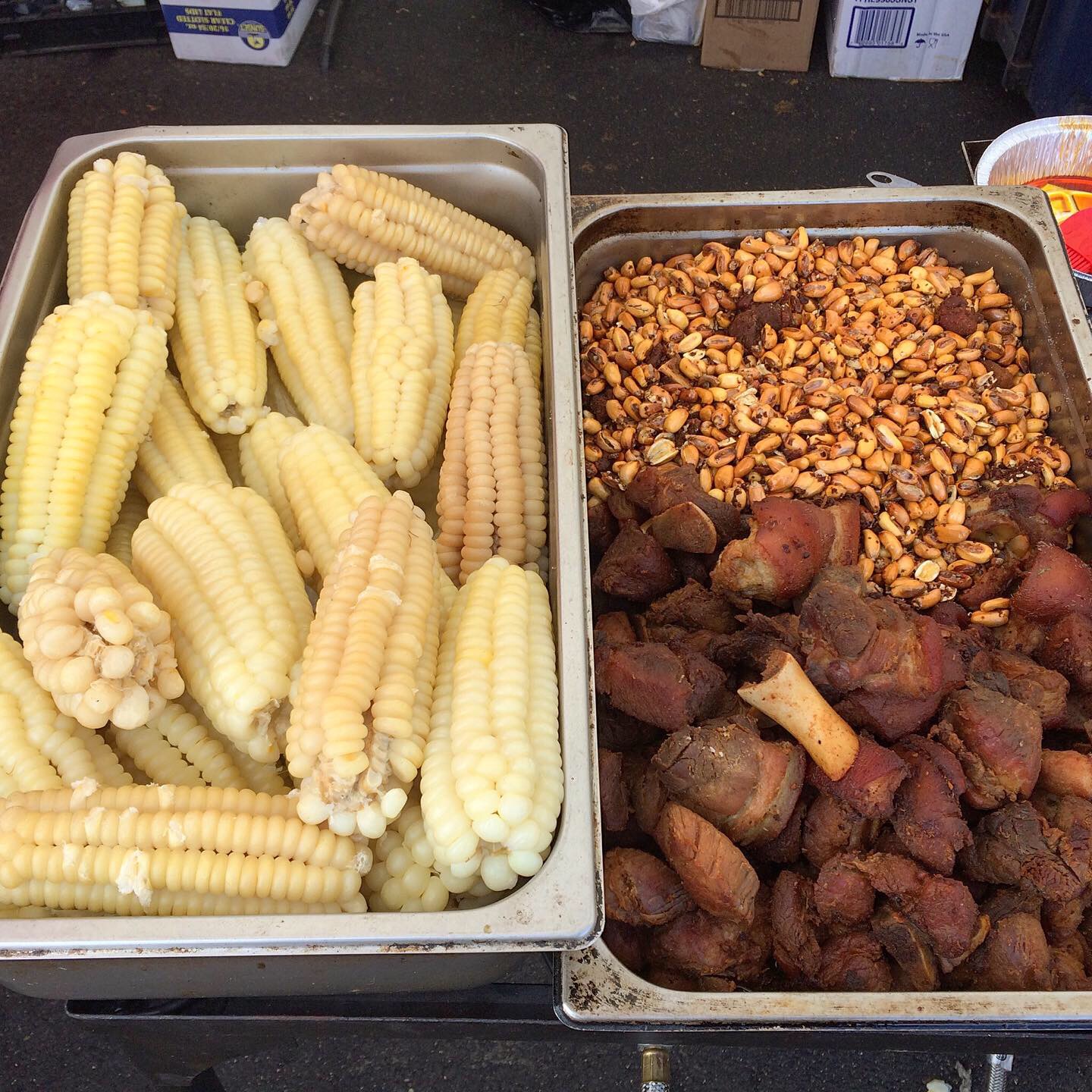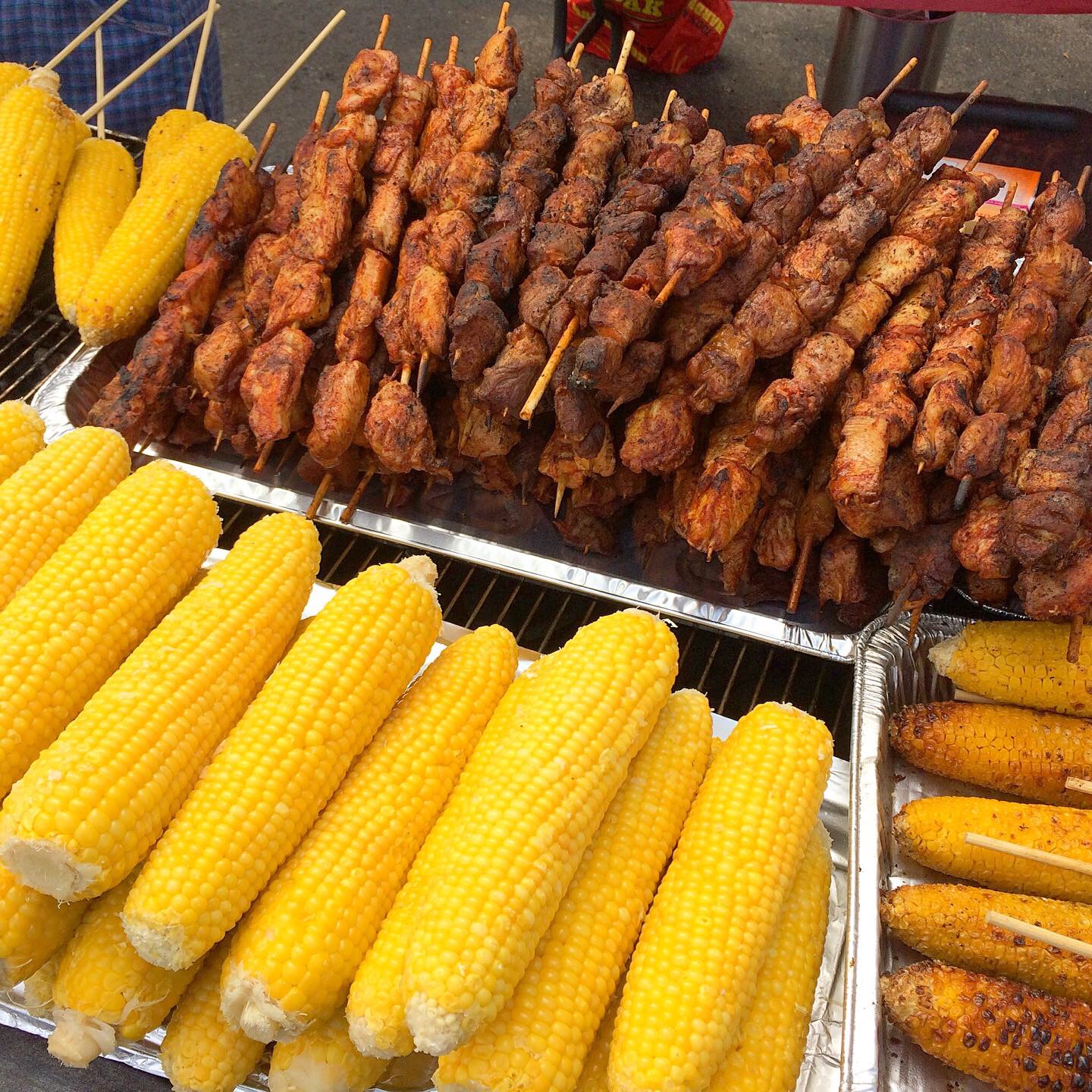 Two posts covering the same busy day pigging out in Newark, New Jersey's Portuguese/Brazilian Ironbound district. Today's segment consists of scenes (food scenes, of course) from the Brazilian Day Festival that took place on September 7th and 8th near the area around Ferry and Niagara Streets, just a stone's throw (a football's kick?) from the flagship location of the legendary Seabra's market (which deserves a post of its own).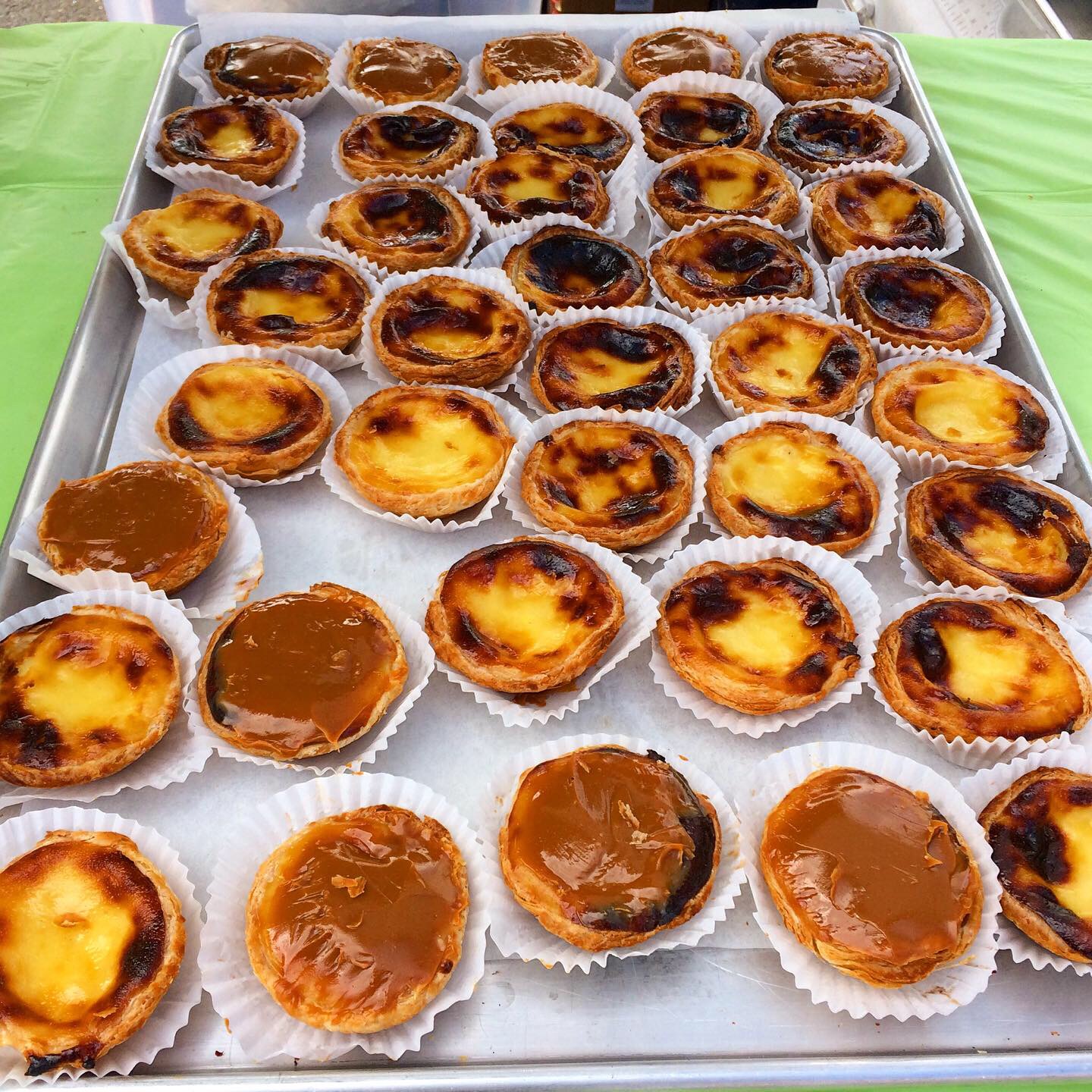 Most of these eight images are easily identifiable but the seventh (above) is worth singling out because of the dulce de leche gracing the tops of a few of the pasteis de nata, Portuguese egg custard tarts that were calling my name. Unfortunately, I was schlepping countless pounds of Portuguese cheeses, linguiça, chouriço, and morcela that I picked up at Seabra's (see, I told you it merits its own post) so I wasn't able to go back for them. The very definition of regret.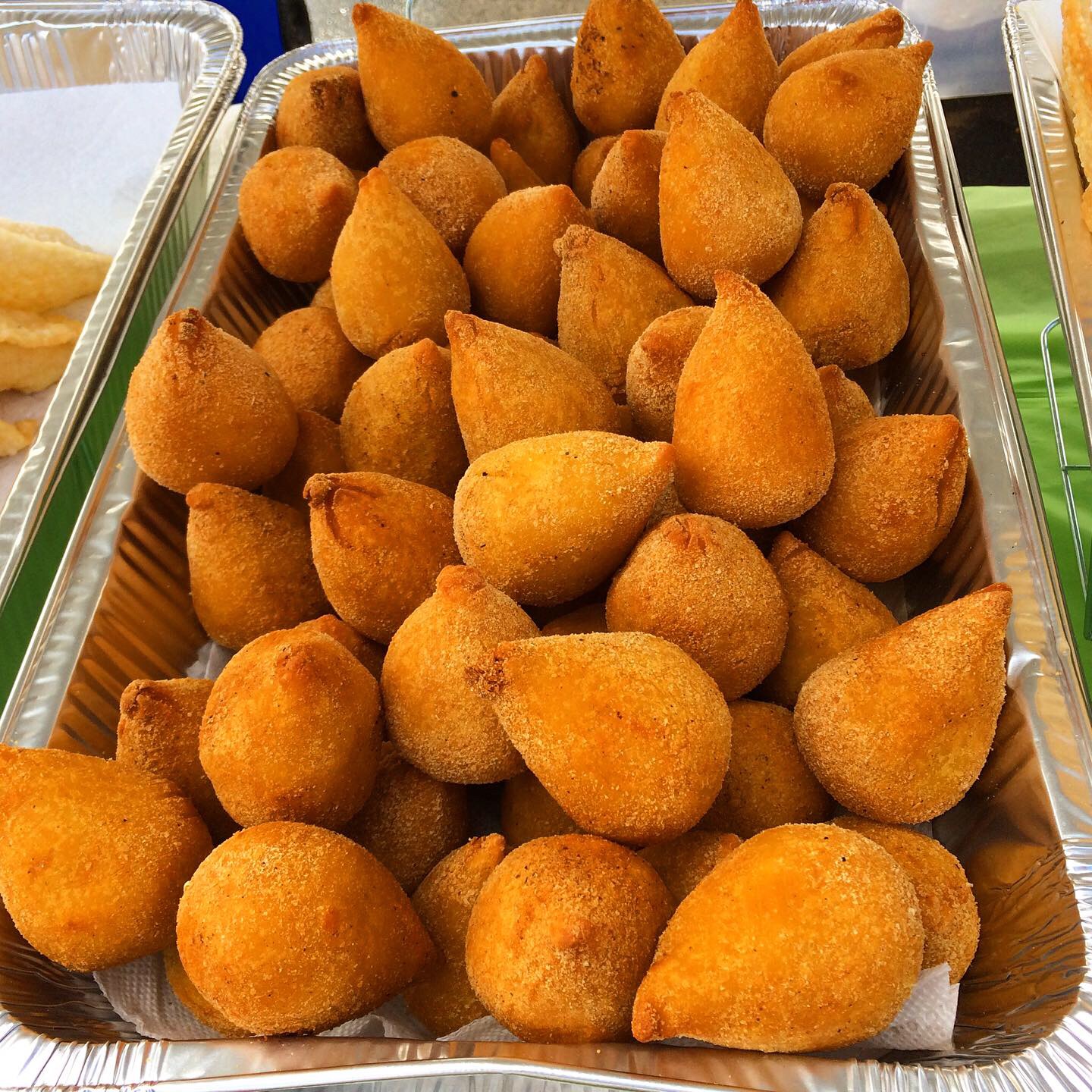 The subject of the final photo might be unfamiliar to some of you. They're coxinhas (pronounced ko-SHEEN-ya), deep fried chicken and cream cheese croquettes, a popular street food in Brazil (and happily in Brazilian neighborhoods around these parts), shaped a bit like a chicken drumstick; the literal meaning of coxinha is "little thigh". If you see these delicious snacks anywhere that offers Brazilian food, get one. (Actually, better get a few.)
Stay tuned for part two!