Instagram Post 9/27/2019
Part two of our visit to the Brazilian Day Festival in Newark, New Jersey's Portuguese/Brazilian Ironbound district. If you're looking for churrascaria (a restaurant that specializes in Brazilian style grilled/barbecued meat – a paleo dieter's dream, BTW) that offers rodízio (where waiters bring an assortment of meats impaled on formidable skewers directly to your table), then the Ironbound is the place to go. I think. I hesitate because since the area is home to numerous instances of such eateries, all of which have received similar reviews, how does one choose from among the lot?
Ultimately, that day's decision was informed by the location of Casa Nova Grill at 264 Ferry St, one of the sponsors of the event, situated directly across the street from the festival grounds. Not the best churrascaria I've ever experienced, but far from the worst. In addition to a reasonable assortment of meats, the obligatory "salad bar" included some Brazilian favorites like feijoada (a classic bean, pork, and beef stew) and pamonha (corn pudding), seafood, chicken, and fruit salads plus an array of vegetable sides. (You know the drill, right? Don't fill up on these!)
(Click on any image to view it in high resolution.)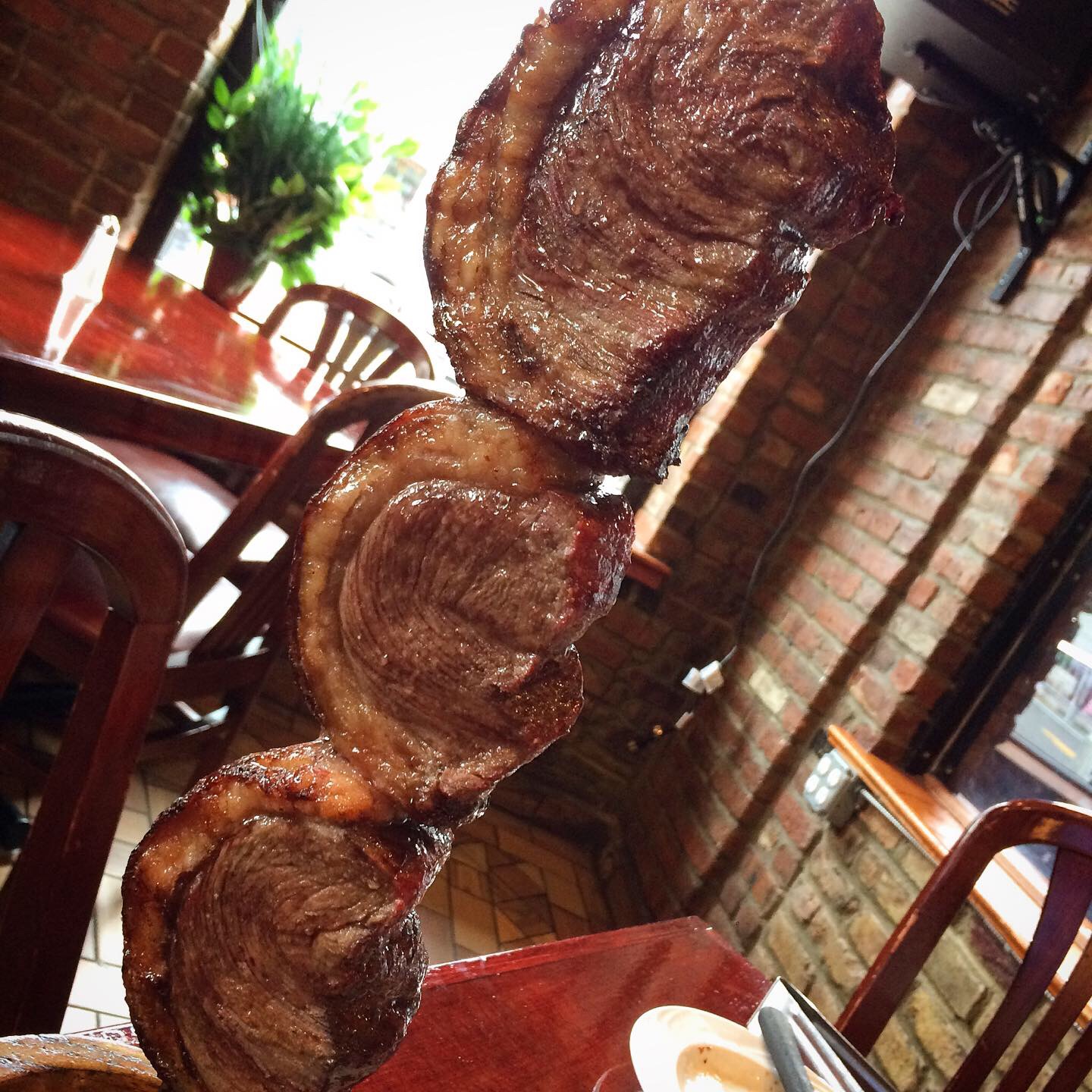 The emblematic photo of churrascaria in action is a skewer of picanha, aka sirloin cap, a premium cut and the essence of beefiness.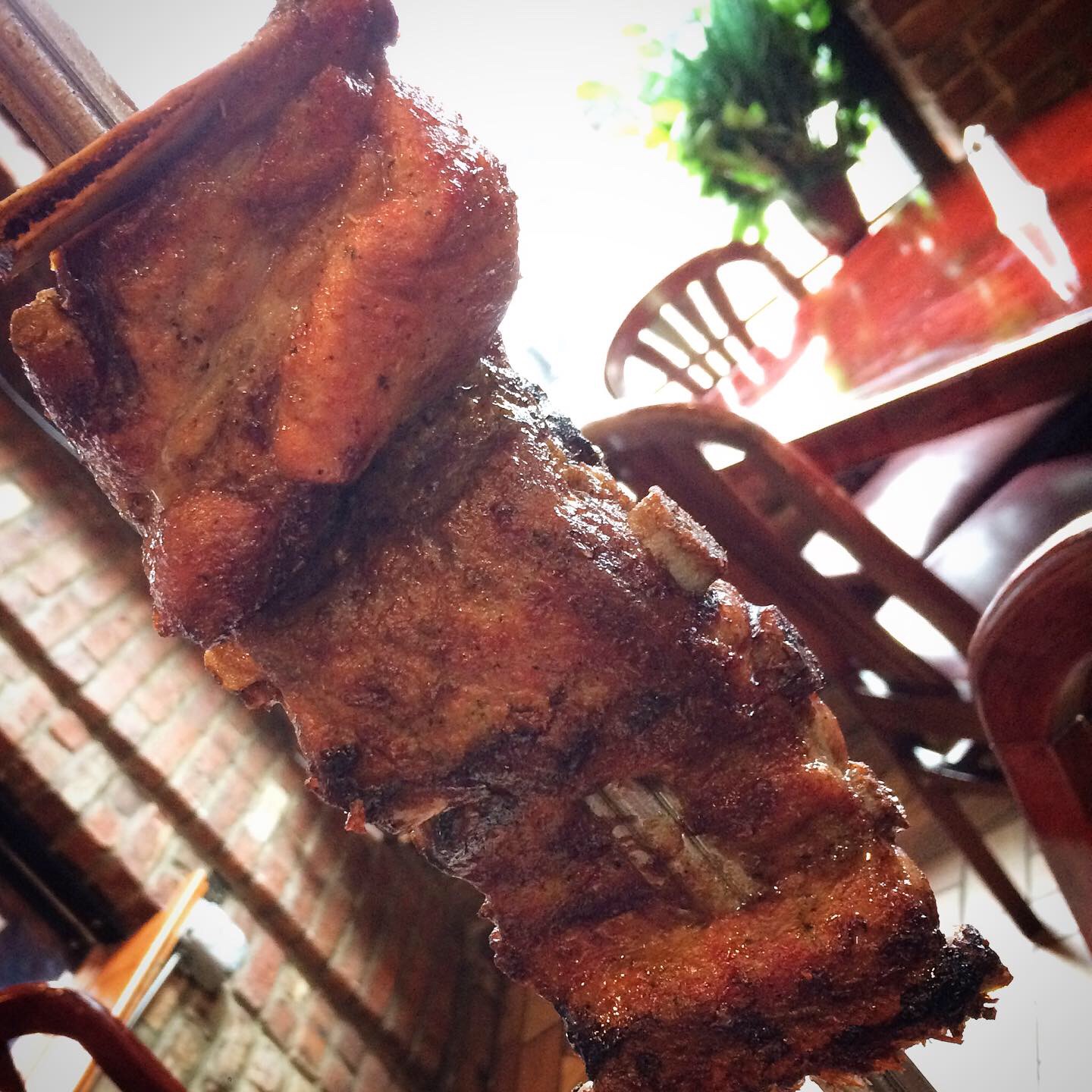 Meaty, savory pork ribs.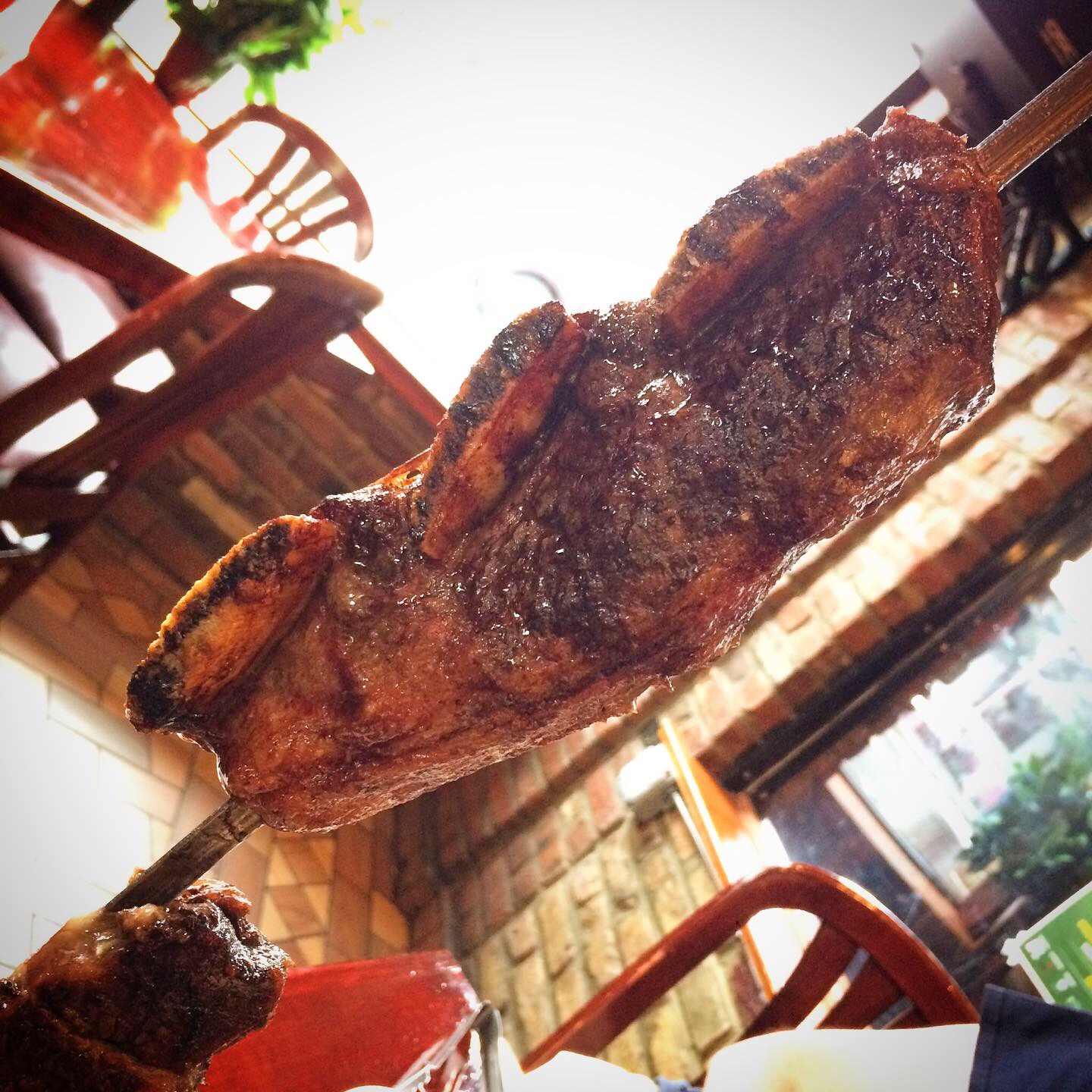 Tender beef short ribs.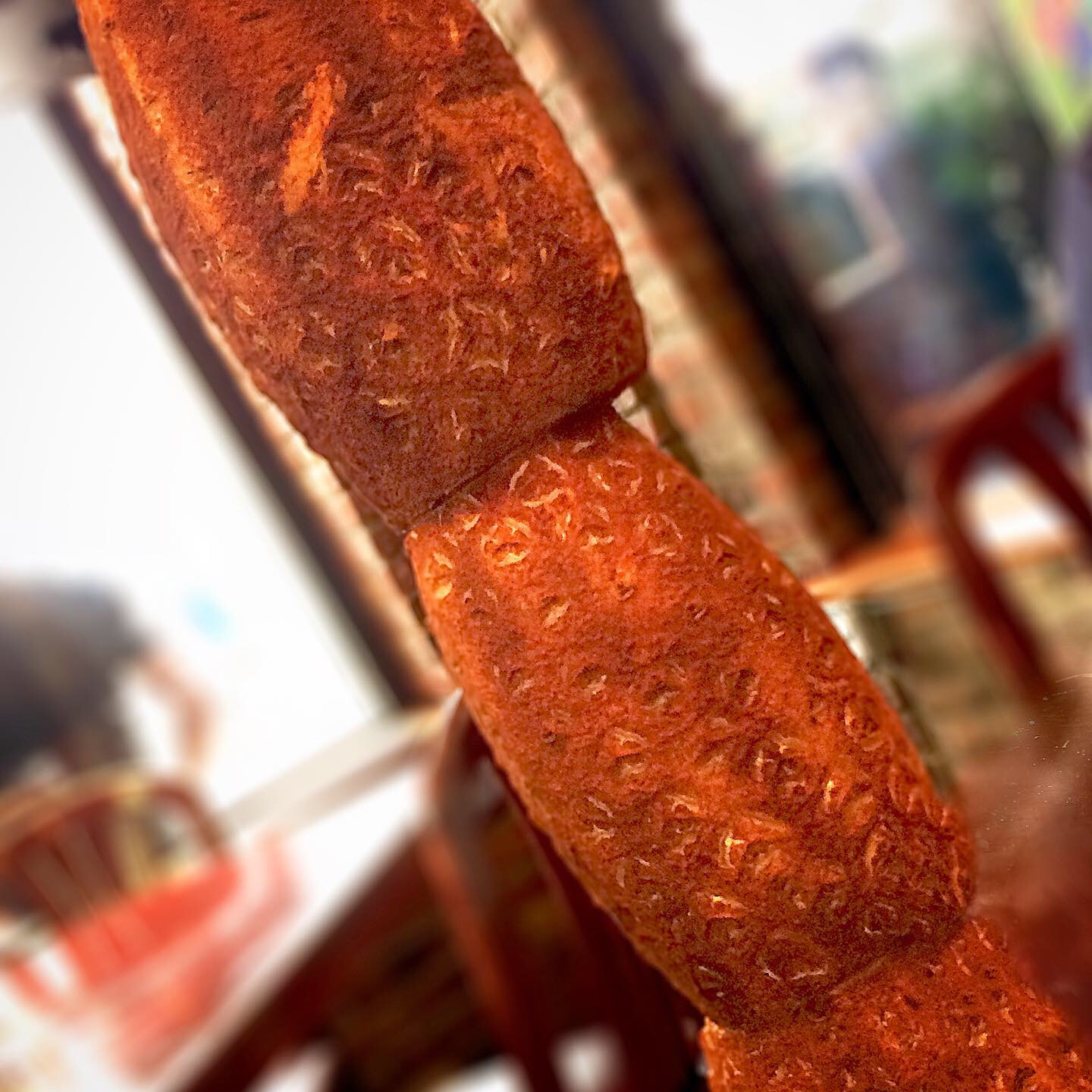 A familiar ending to the experience: grilled pineapple, cinnamon encrusted,…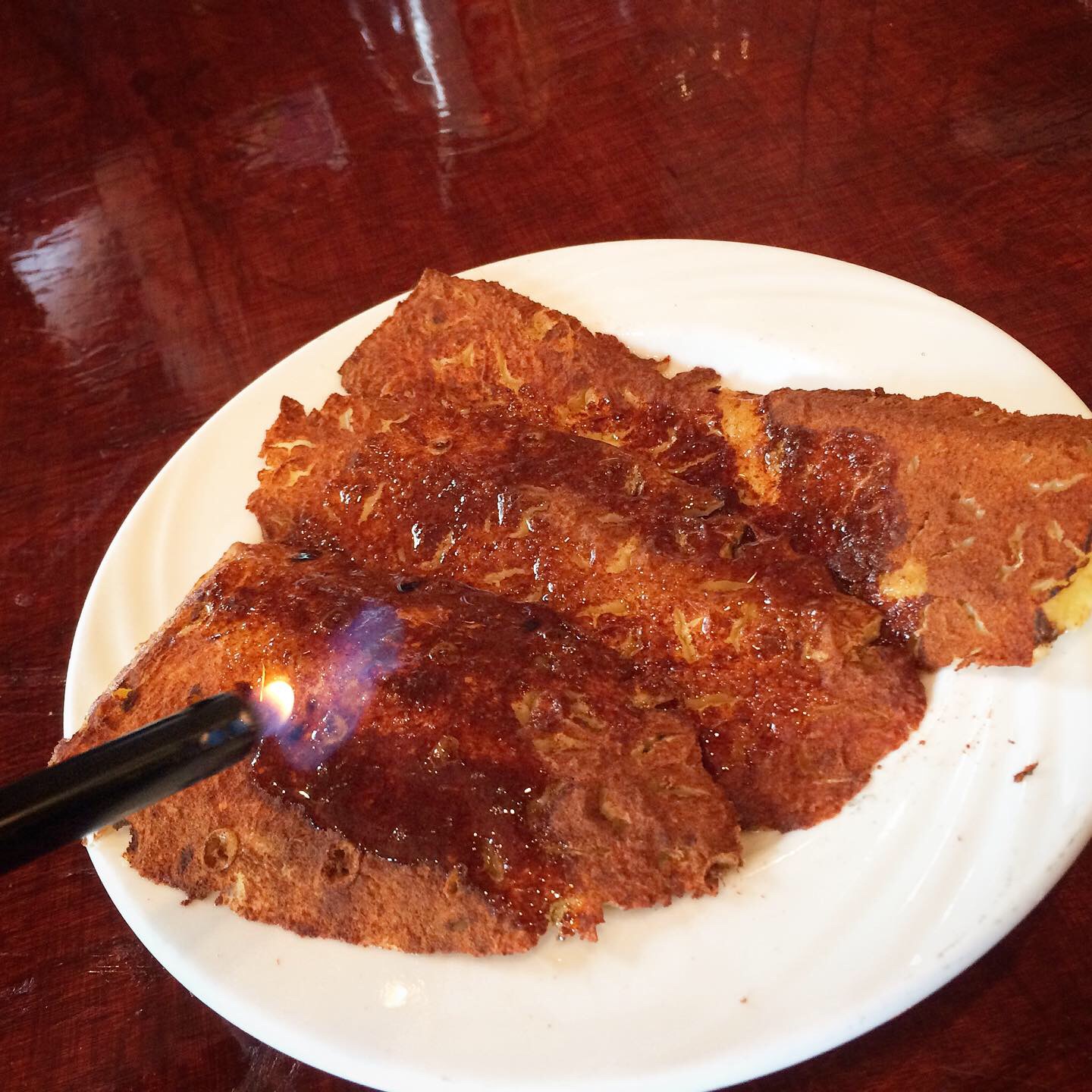 …carved, plated, rum soaked, and ignited for our viewing pleasure.
If anyone has a recommendation for rodízio in the Ironbound, please comment. I'm keen to return soon!