Instagram Post 11/13/2019
It is not often that I have the opportunity to write about a restaurant so special that I am compelled to recommend it enthusiastically; Yin Ji Chang Fen, a well-known rice noodle roll chain from Guangzhou, China, made the cut. Recently opened at 91 Bayard St in Manhattan's Chinatown, you can expect long lines so grab a take-out menu and hone your decisions while you're waiting.
Cheung fan (Chinese rice rolls), amid alternate spellings, are enjoying a moment in the spotlight here in New York City. You've probably savored them at specialty venues, food trucks, and dim sum parlors; in essence they're a thin roll of steamed rice noodle filled with seafood, meat, or vegetables or wrapped around youtiao (Chinese cruller). Now if you've been eating them forever, you'll immediately recognize that these are a little different from what you're accustomed to in at least three aspects: the noodle is thinner, they arrive doused with a bespoke soy sauce based mixture, and the proportion of filling to noodle is off the charts.
In addition to 16 kinds of chang fen, Yin Ji Chang Fen offers 14 varieties of congee (aka Chinese rice porridge), both with ample customizations available, and a few Asian snacks.
(Click on any image to view it in high resolution.)


Marinated Pork and Shrimp with Chives rice noodle roll; absolutely delicious. (Incidentally, portions are about twice as large as is customary around these parts.)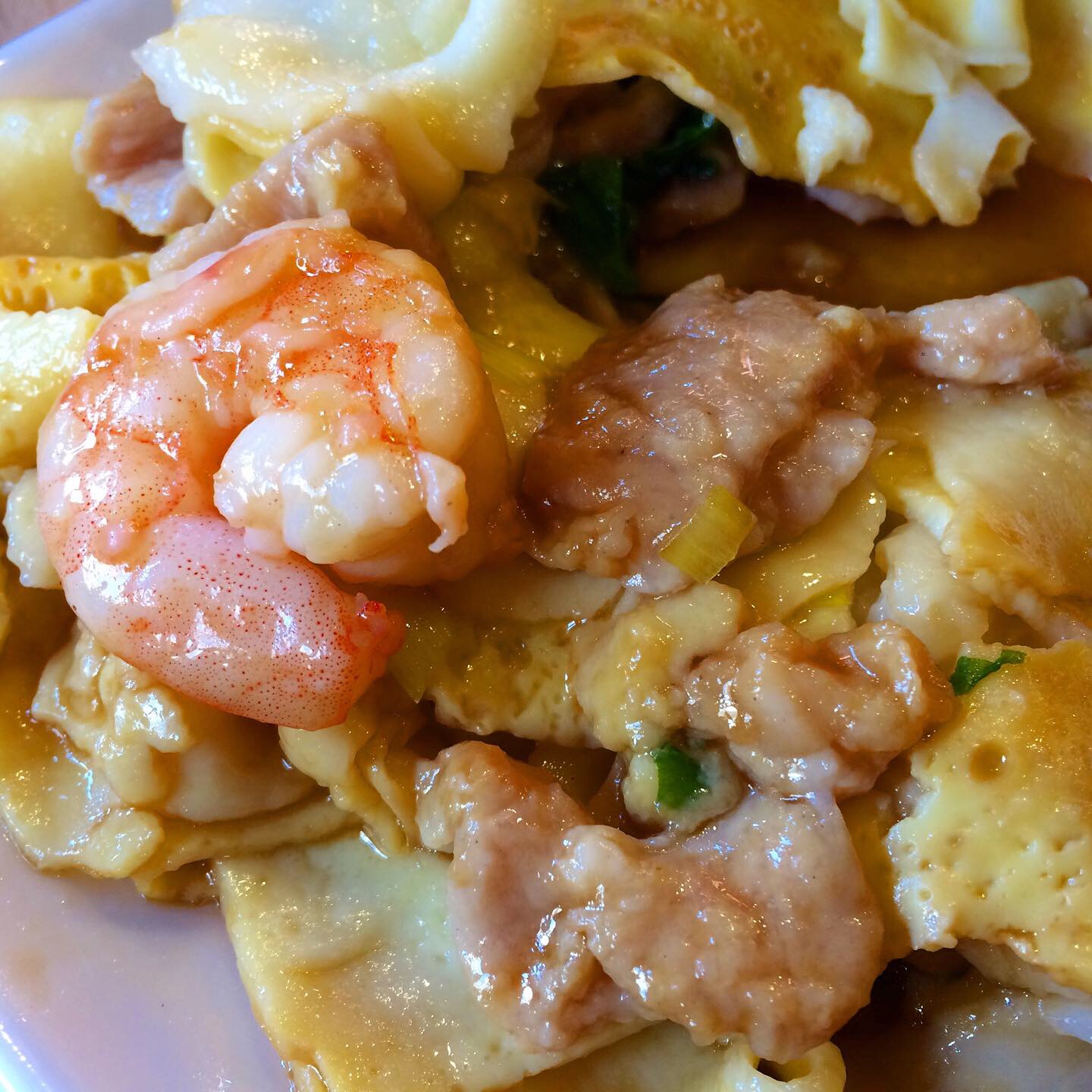 Inner workings: huge chunks of pork and whole shrimp.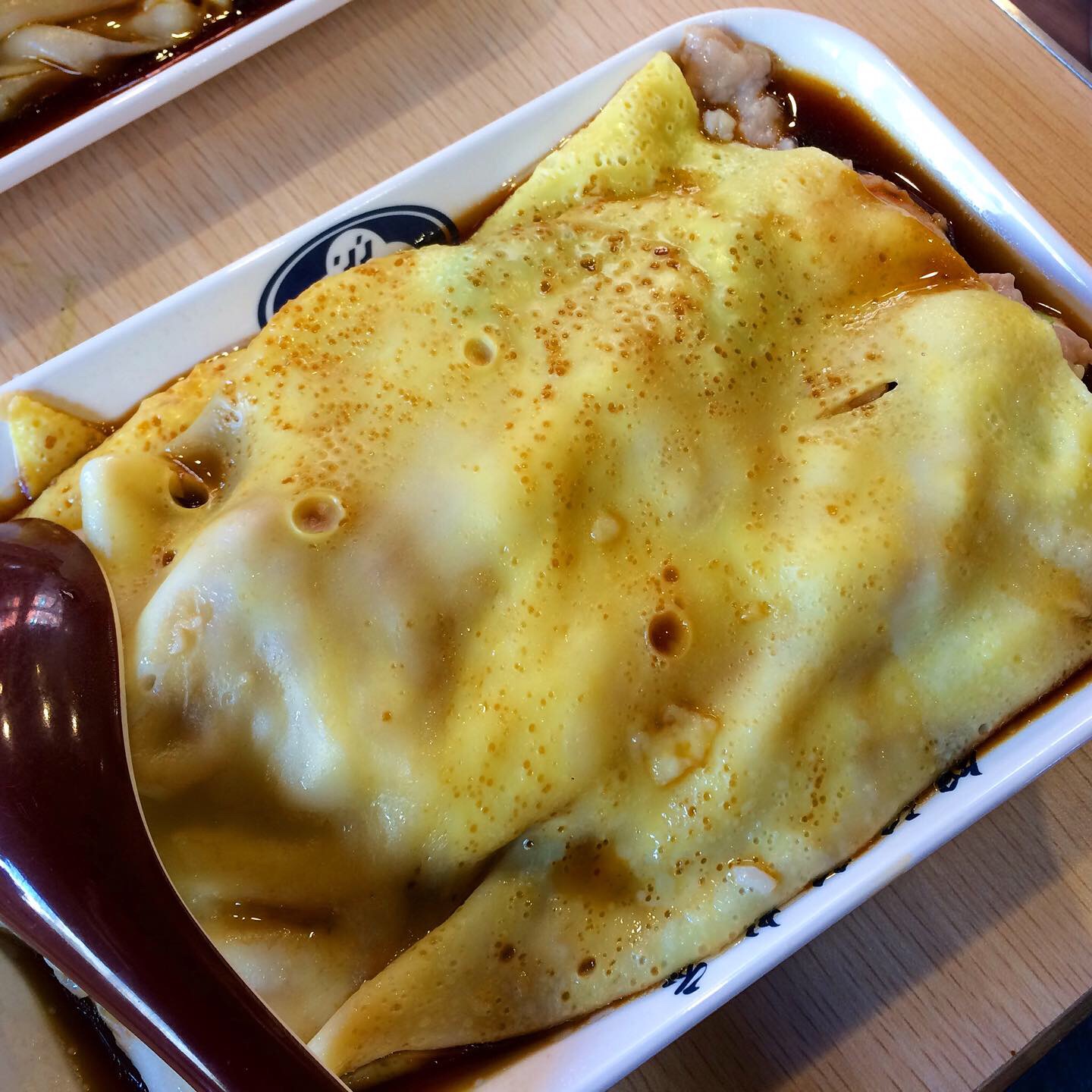 Sliced Fish with Chives rice noodle roll. I thought I'd try an add-on so I asked for extra egg in this one. I was expecting to find the egg within, but what arrived was the rice roll as specified further enveloped in a thin omelet, a pleasant surprise.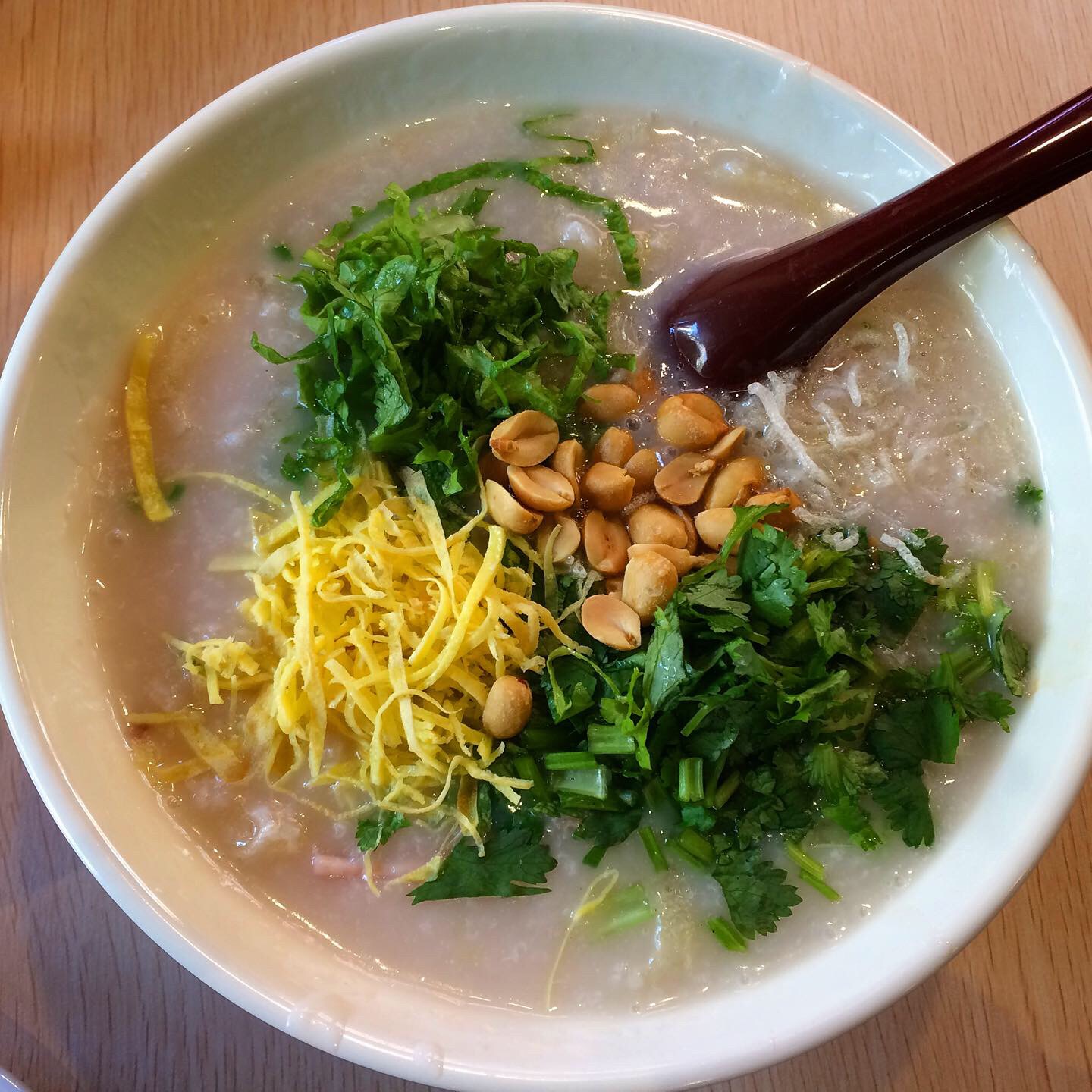 Lai Wan Style Assorted Congee, topped with shredded egg, ginger, greens, peanuts and cilantro.

Inner workings revealed fish fillet, squid, pork skin, and more. Note that their congee may be a little thinner than what you're used to. Although not canonical, you could unabashedly add some Spicy Chili Crisp, provided tableside, if you're so inclined.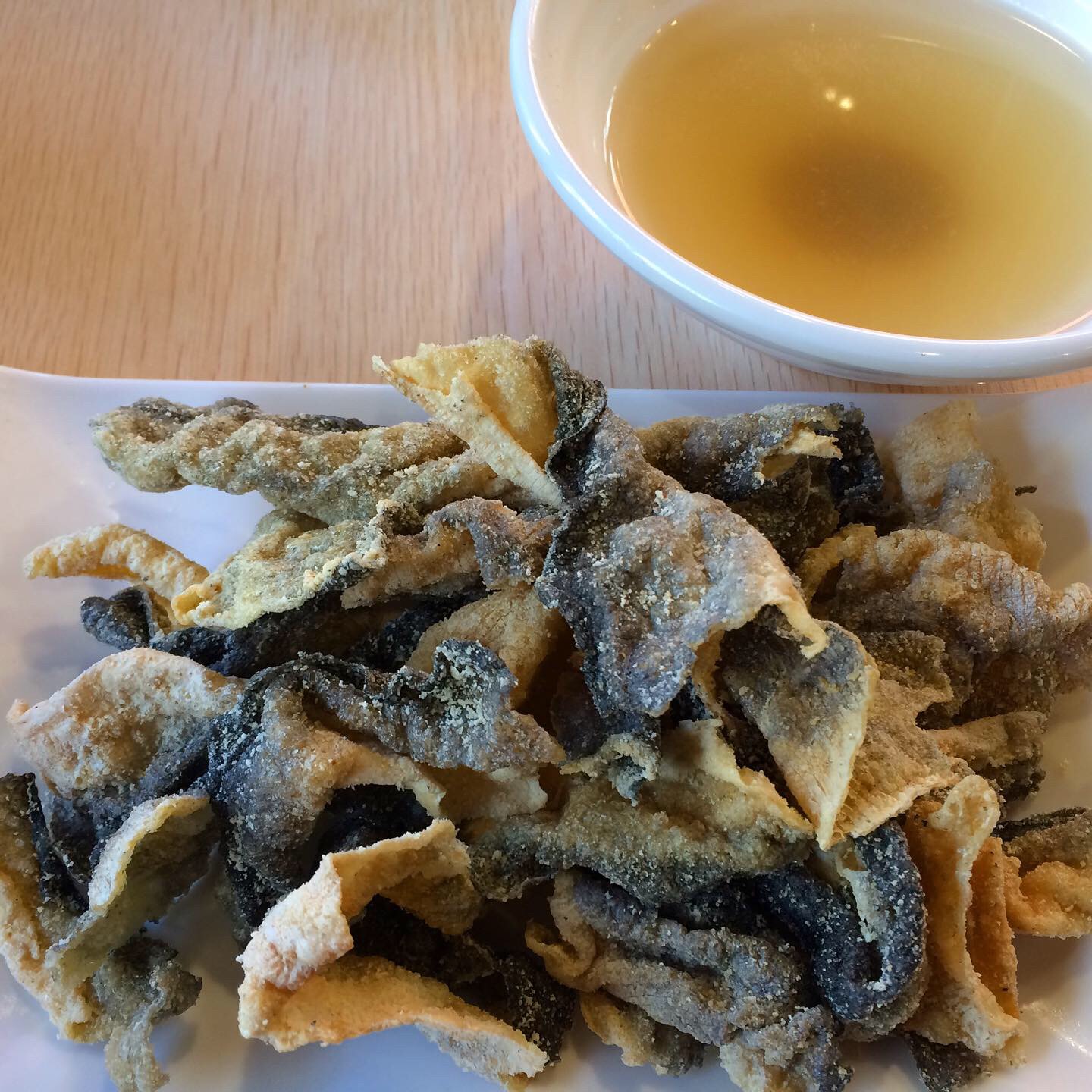 From the Asian Snacks side of the menu, Deep Fried Fish Skin; best I've ever had, ruined me for others.
Go here now. That is all.