Instagram Post 12/2/2019
Outside of the (approximately) monthly Indonesian Food Festivals I've written about, Elmhurst, Queens also plays host to a number of Indonesian restaurants. Upi Jaya at 76-04 Woodside Ave has been doing an admirable job of dishing up the cuisine for locals as well as visitors (they're a stop along my Ethnic Eats in Elmhurst Ethnojunket) for 15 years. Here are four items from the Appetizers section of the menu, each a tasty starter or a snack in its own right and all with universal appeal.
(Click on any image to view it in high resolution.)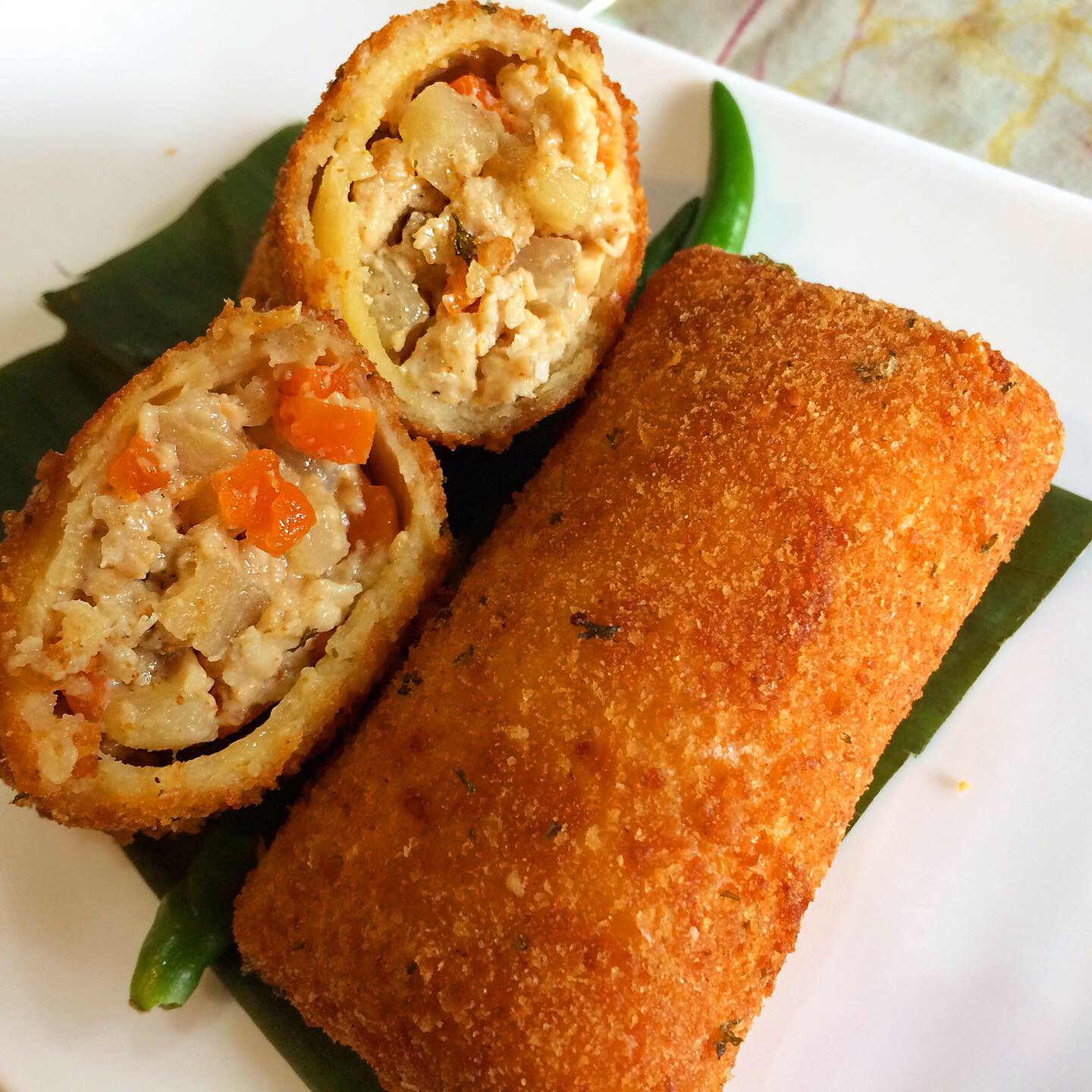 Risoles (you might see rissoles) – a snack assembled from a crepe rolled around seasoned chicken and diced vegetables (not unlike a Chinese egg roll in structure), covered with breadcrumbs and deep fried.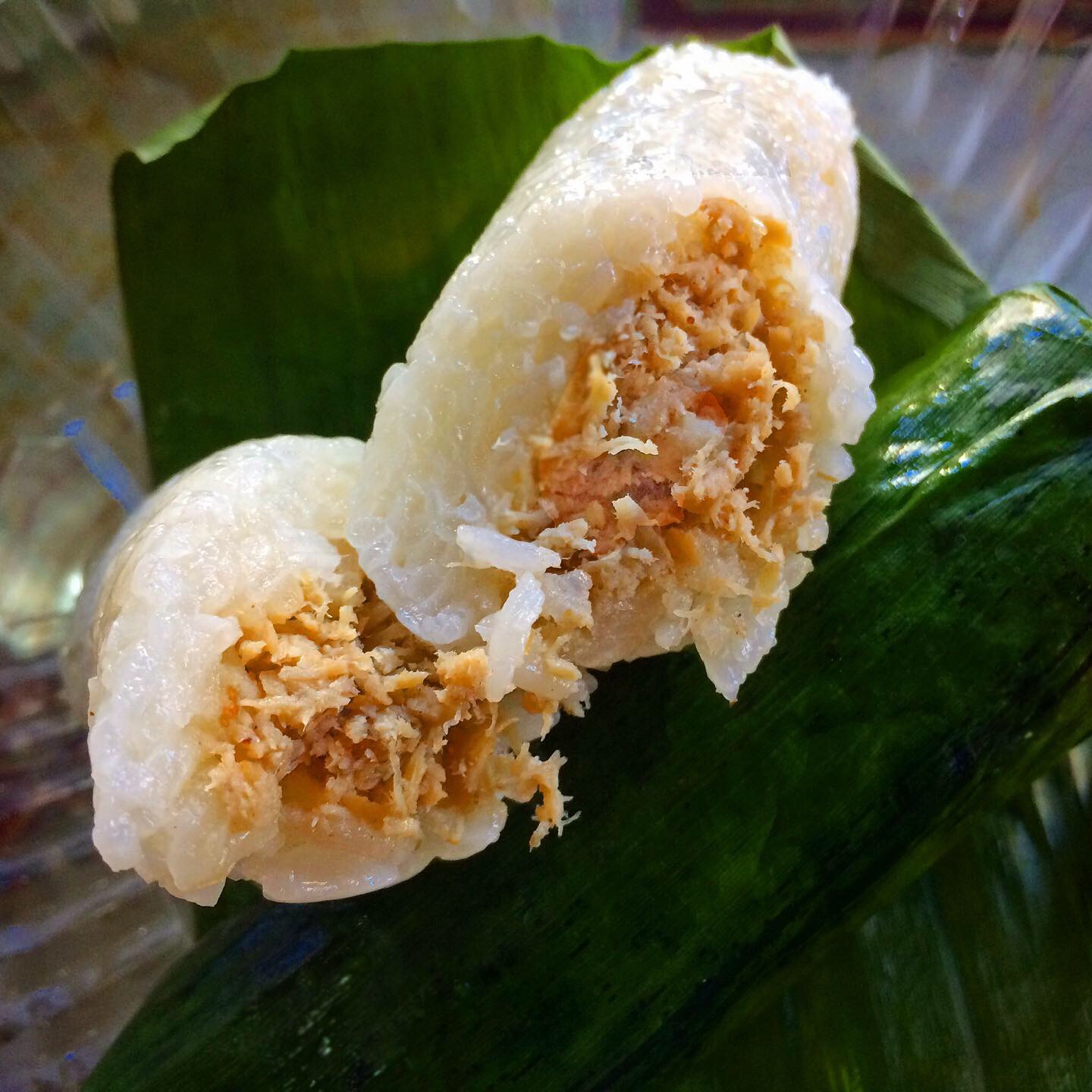 Lemper Ayam. Lemper is a snack made from coconut sticky rice compressed with any number of fillings, in this case ayam (chicken) that's been lightly seasoned, rolled into a banana leaf and steamed.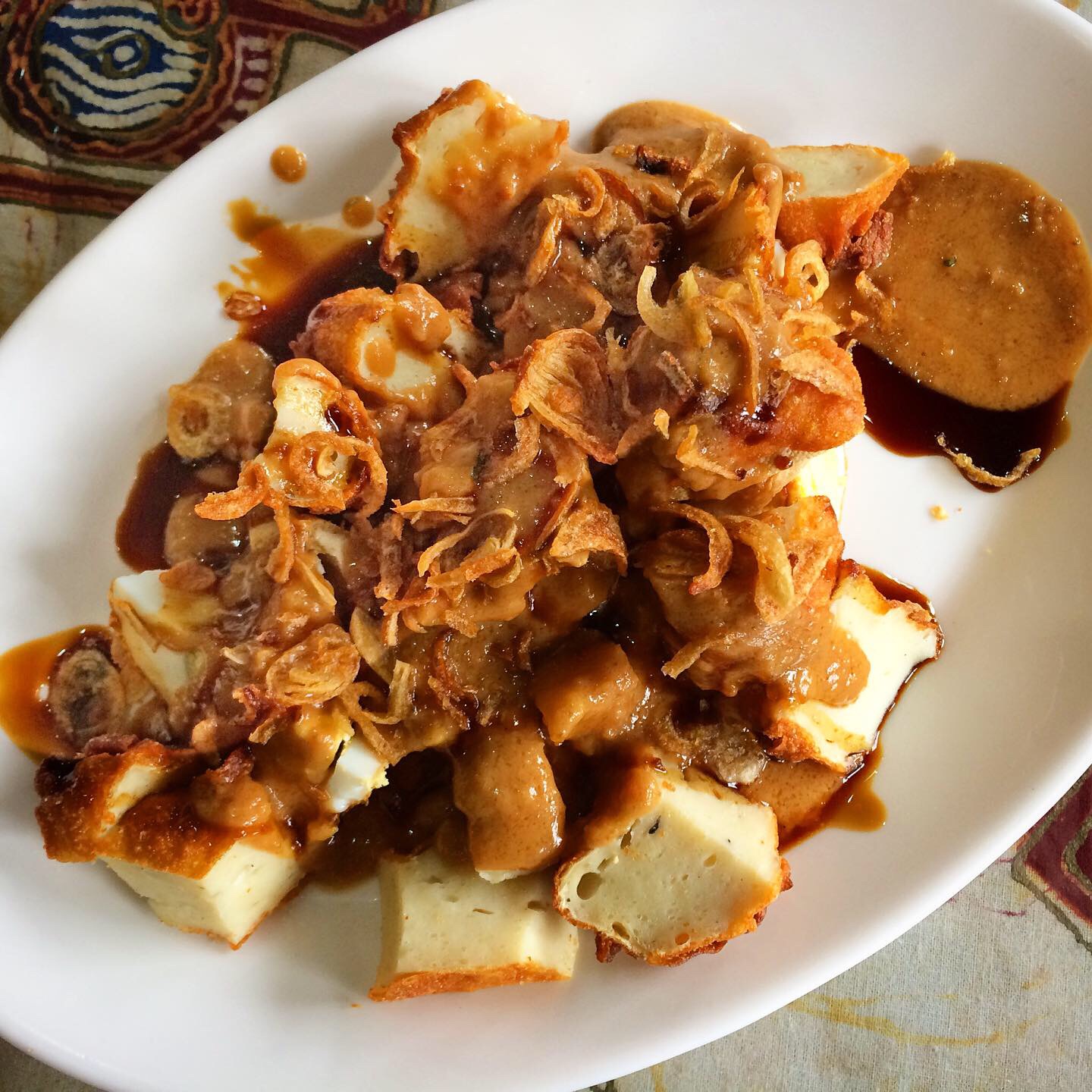 Batagor: a portmanteau of bakso (a meat or fish paste), tahu (tofu), and goreng (fried), a specialty of West Java. Fried fish cake with peanut sauce; the crispy topping provides the contrast to the soft, chewy fishcake.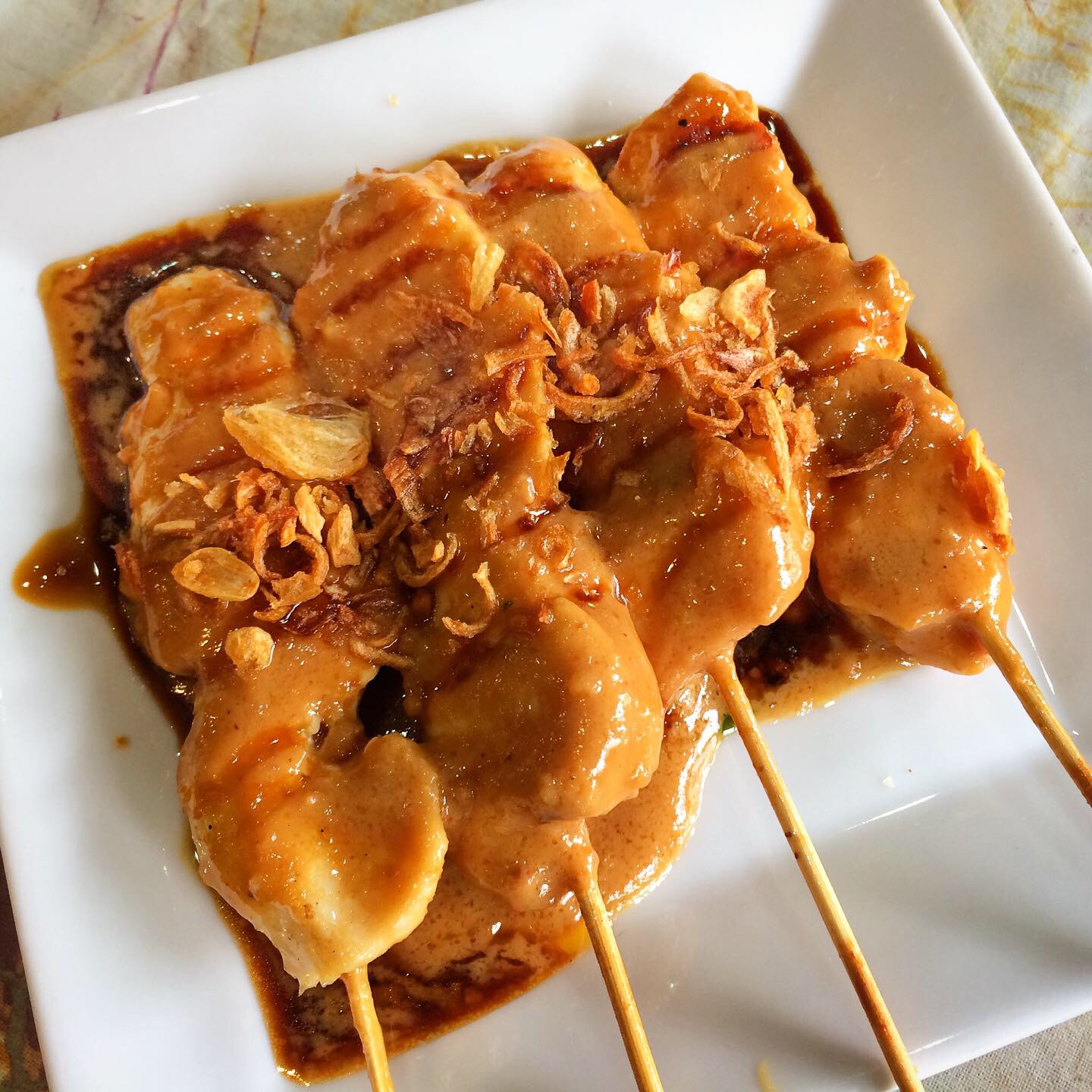 Arguably the best known Indonesian dish outside of Indonesia and a popular street food there, satay (or sate) is seasoned meat, skewered and grilled, often served with peanut sauce. An international favorite.
Main dishes in a future post.