Instagram Post 11/21/2019
(Click on any image to view it in high resolution.)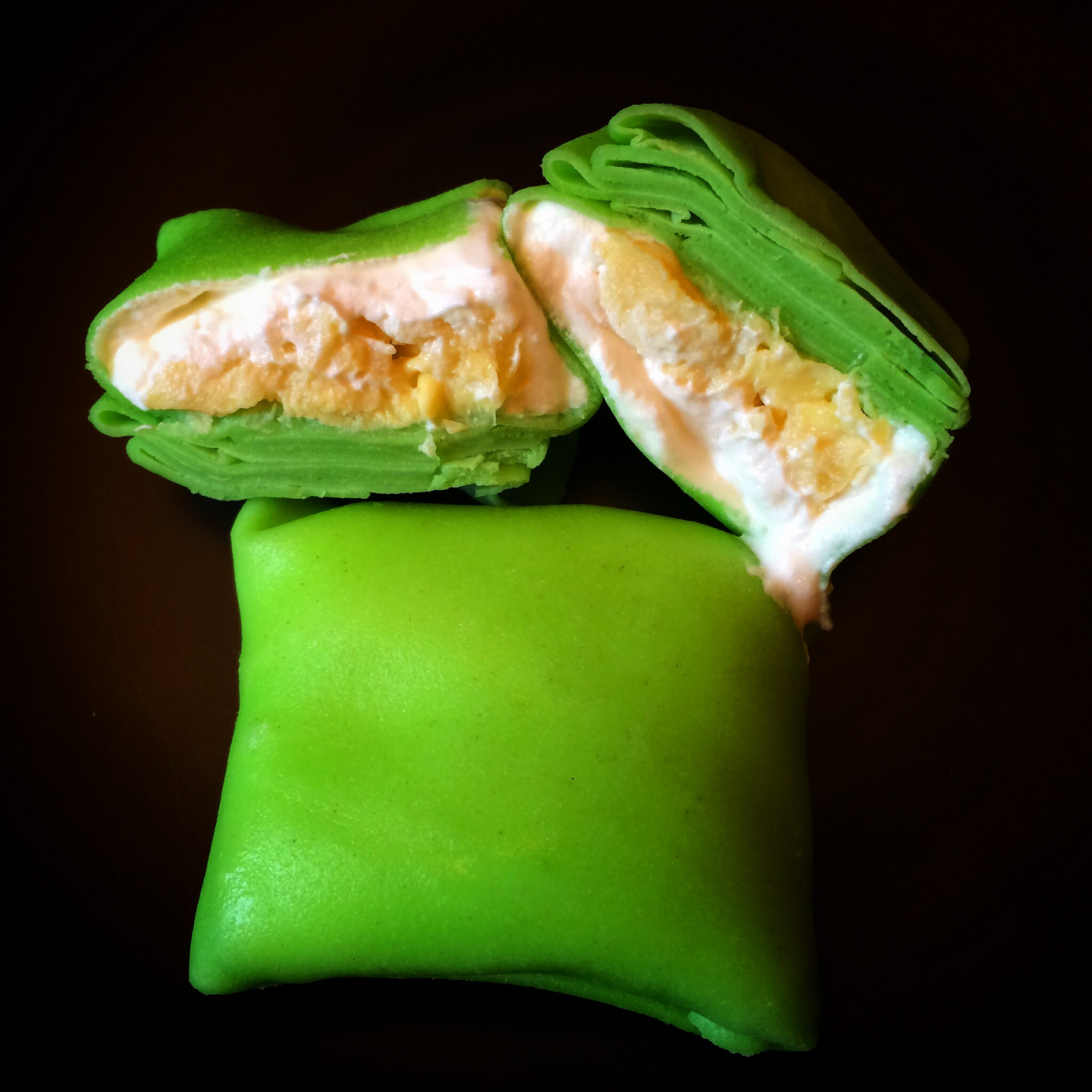 Durian, as you may know, is that much maligned fruit whose reputation is "Smells like hell, tastes like heaven!" But if you've never actually tried it, you should, and you might discover that you actually like it; a number of folks I've introduced it to on ethnojunkets have experienced that epiphany. Sweet and creamy, you could think of it as the fruit that makes its own custard.
These plush pillows are pandan crepes, filled with durian and cream and might well be another gateway drug to durian devotion: no unpleasant aroma, just a delicious tropical fruit flavor. (IMHO, pandan and durian have an affinity for each other.) I found these at last Sunday's Elmhurst bazaar presented by the Indonesian Gastronomy Association.
IGA-USA is a non-profit organization whose mission it is to introduce Indonesian culture to people in the US, particularly in New York City. They stage this event which is as much about the culture as it is about the cuisine approximately monthly, so follow them on Facebook or on Instagram @iga_newyork to stay apprised of their schedule. Maybe you'll get to try these emerald treats too.
(And perhaps this post will satisfy those of you who complain that I don't post enough greens! 😉)