Instagram Post 11/23/2019
⚖️
After my 11/16 post about Holtermann's kringle on Staten Island, a number of folks spoke up about their experience with the same Danish pastry from Trader Joe's. So of course I had no choice but to purchase TJ's version for one of my typically OCD A/B tests.
Trader Joe's product comes to us from the O&H Danish Bakery in Racine, Wisconsin, a family business that's been making kringler and sharing hygge since 1949, so their Danish culinary bona fides are well established; their website, ohdanishbakery.com, touts some 23 tempting flavors but I suspect TJ's offers only almond.
(Click on any image to view it in high resolution.)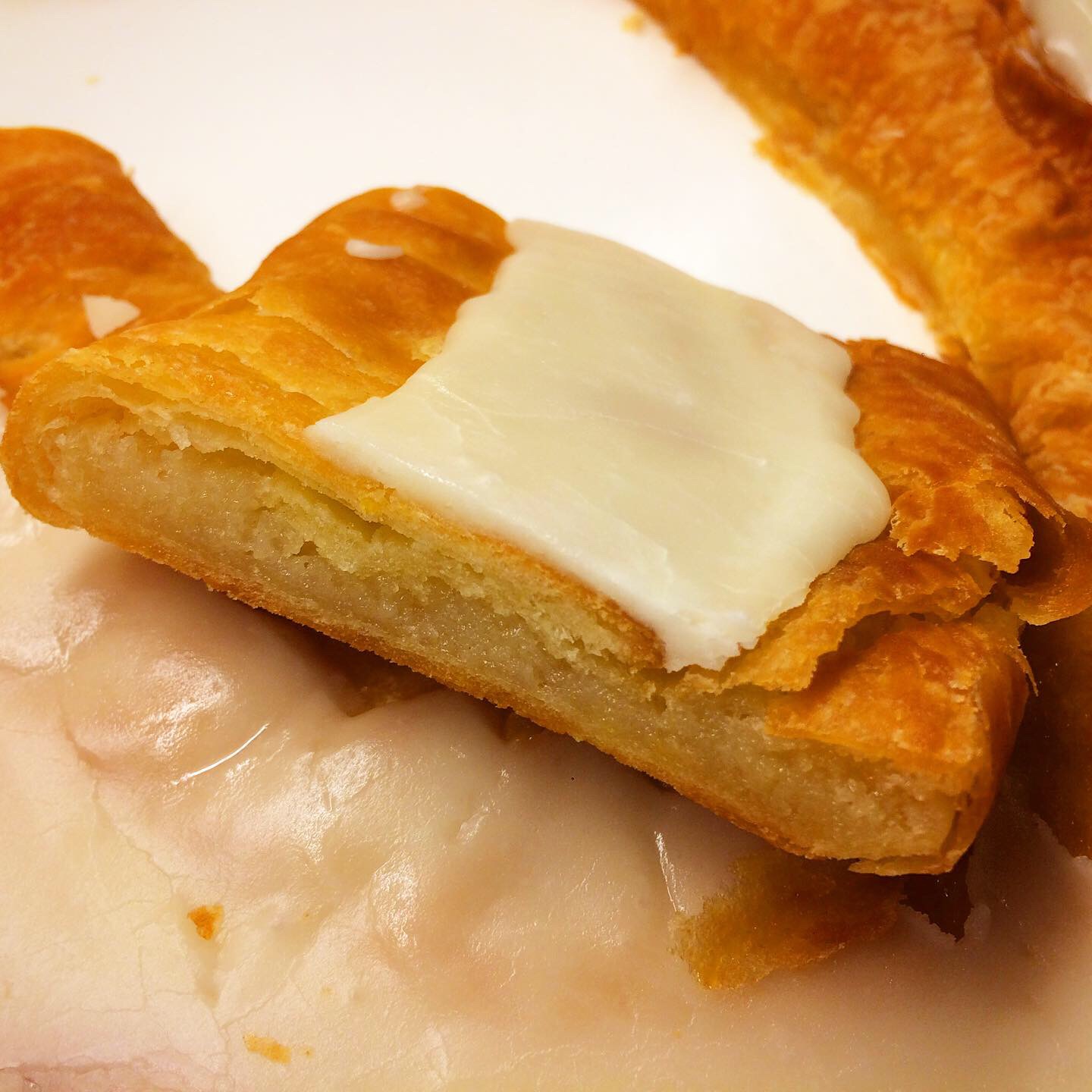 TJ's is filled with a rich, dense almond paste and adorned with a lemony glaze. It was slightly smaller and featured a filling, glaze and dough that were a bit sweeter, perhaps, than…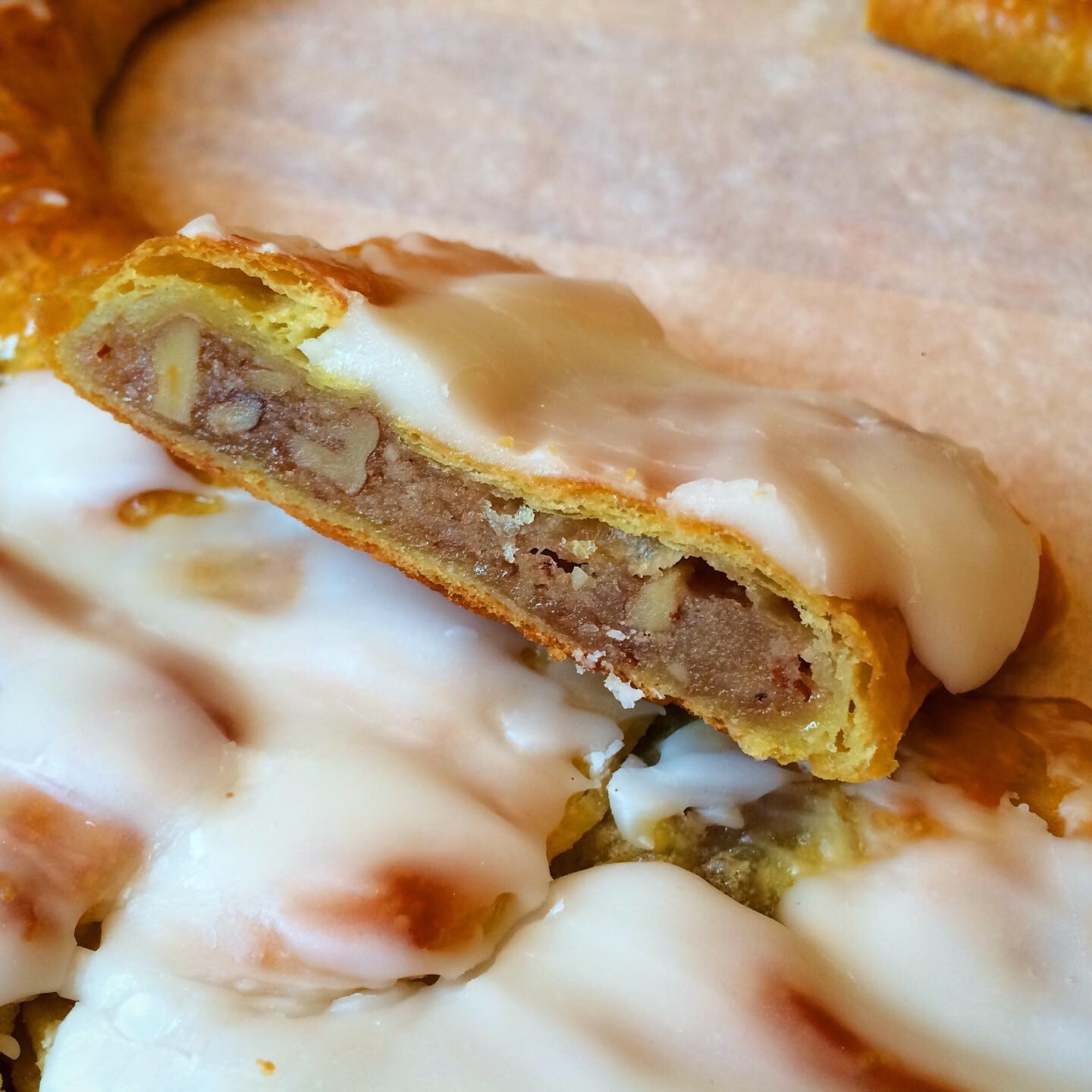 Holtermann's, shown here from the previous post, that boasted a nut filled nut paste filling, a sweet sugar glaze and a slightly more sophisticated, handmade tasting dough that seemed to have more of a from-scratch, small-batch taste.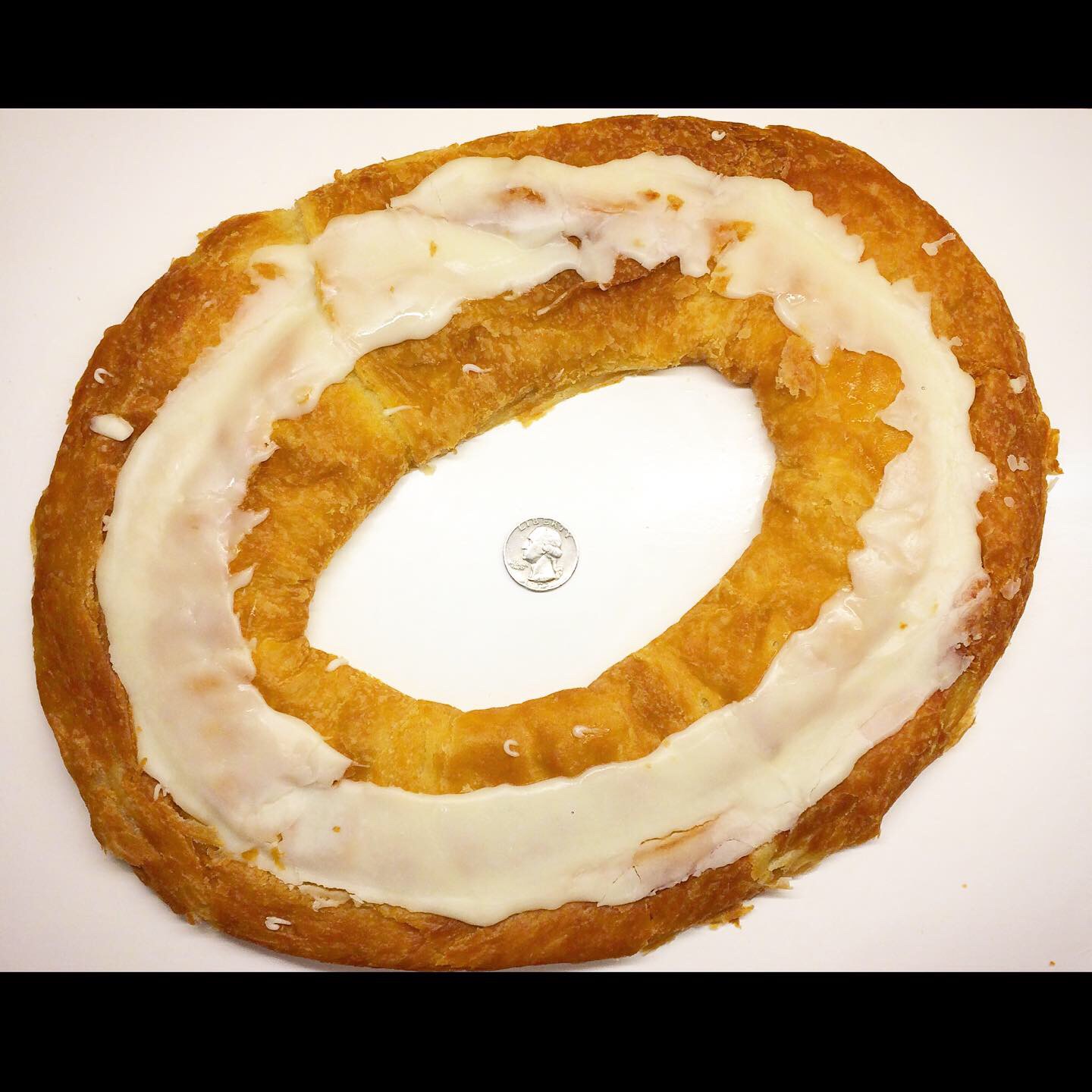 TJ's in its entirety, complete with a quarter for size comparison, as I did for…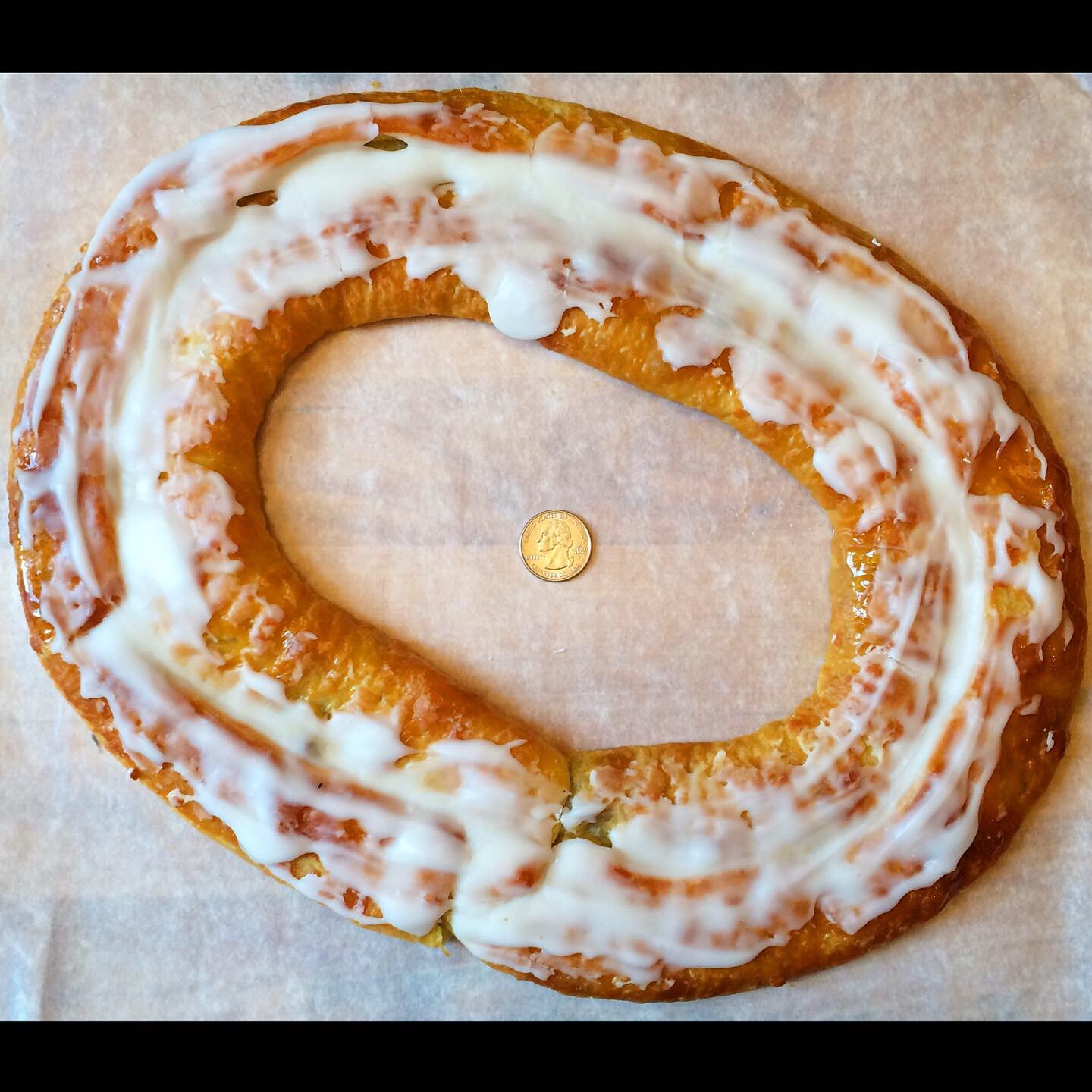 Holtermann's – photo from my last post for the sake of completeness. I told you I was OCD.
The verdict. They were different, and both were certainly good in their own fashion as described above. Then again, Holtermann's cost $22 and involved a subway ride, a ferry crossing, and no small amount of time getting there and back again, but at $7.99 for a similar confection, I can walk to TJ's in about half an hour and probably burn off some of those kringle kalories while I'm at it! 😉