Instagram Post 2/3/2020
Industry City's Japan Village at 934 3rd Ave in Brooklyn boasts a variety of food stalls, each offering a different category of Japanese comestibles including sushi, rice bowls, ramen, udon and soba, baked goods, bentos, and fried foods, along with an izakaya and a steak and lobster house.
(Click on any image to view it in high resolution.)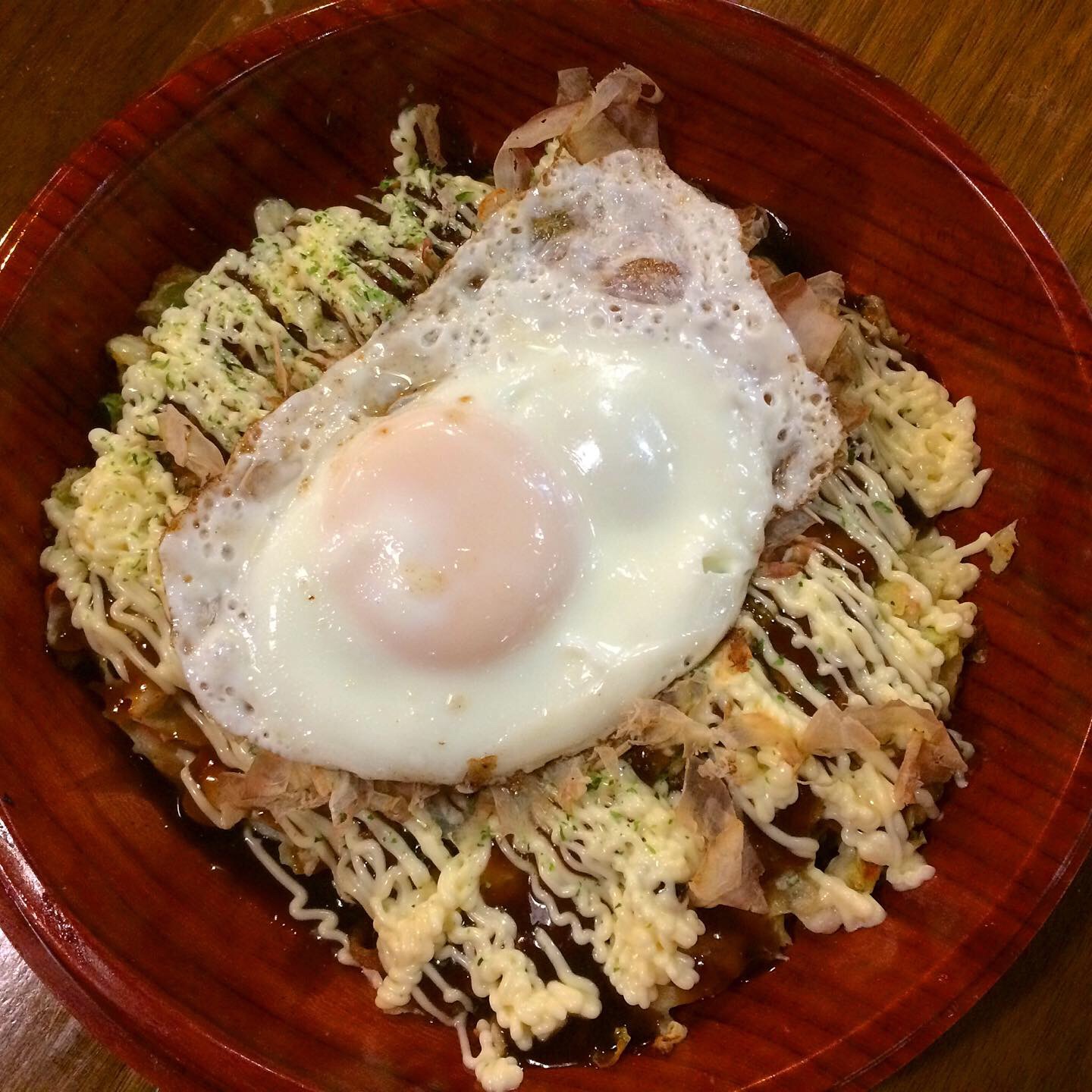 We visited Hachi, the stand that vends street food like takoyaki (octopus balls), yakisoba (stir fried wheat noodles) and okonomiyaki, the shredded cabbage pancake whose name means "your preference" (okonomi) and "grilled" (yaki). We chose the okonomiyaki which is offered in three styles: Pork, Hiroshima Style (pork with a layer of yakisoba noodles crowned with a fried egg) – great if you can't decide between okonomiyaki and yakisoba, and Seafood, with octopus, shrimp, and scallops, "our preference" but with the addition of a fried egg, just because. IMHO, the Kewpie mayo was squiggled on a bit heavy handedly and the sauce was a tad too sweet for my taste (don't think I ever wrote that about anything); other than that, not bad.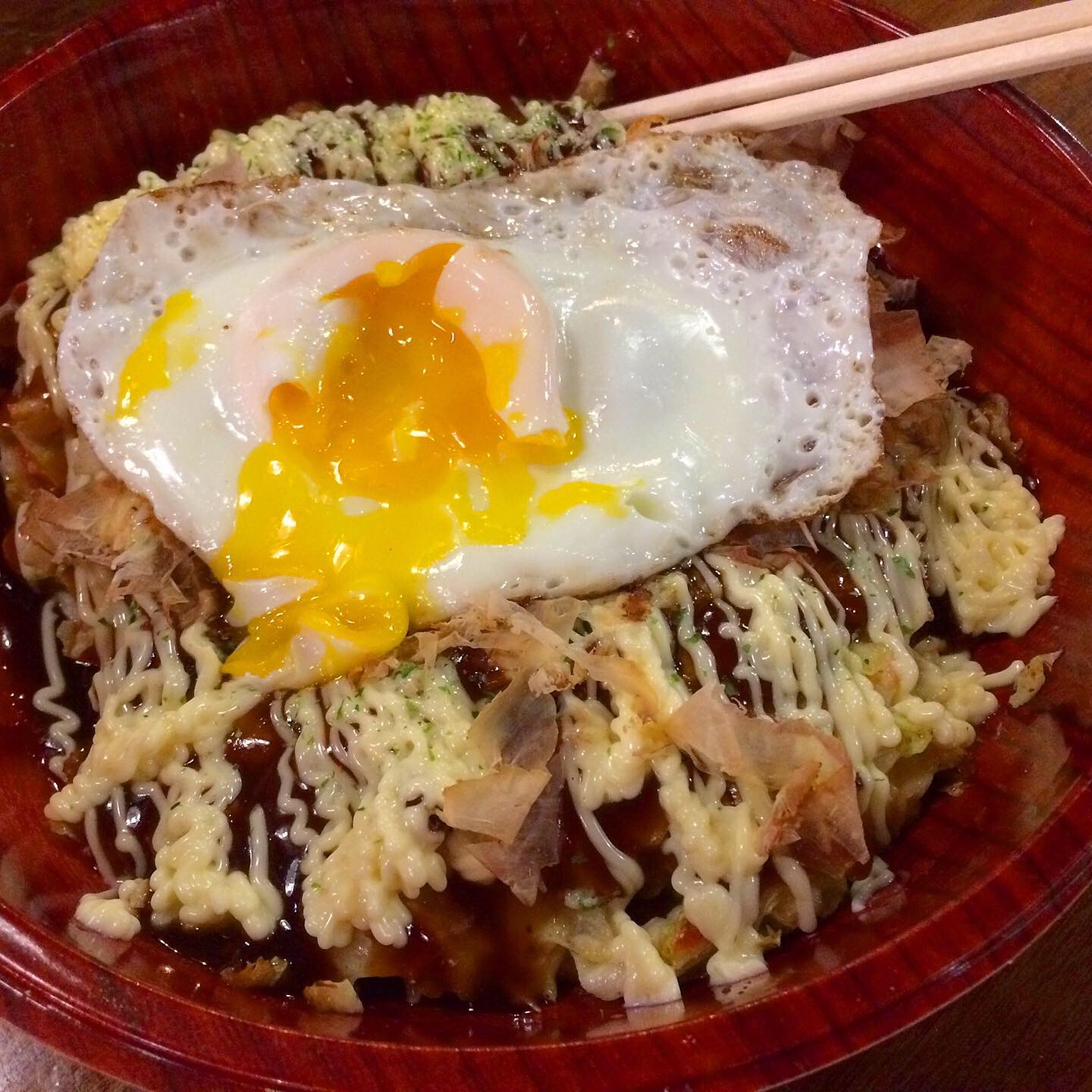 I was hoping for more dramatic yolkporn but for the sake of de rigueur Instagram completeness, here ya go. They can't all be gems.