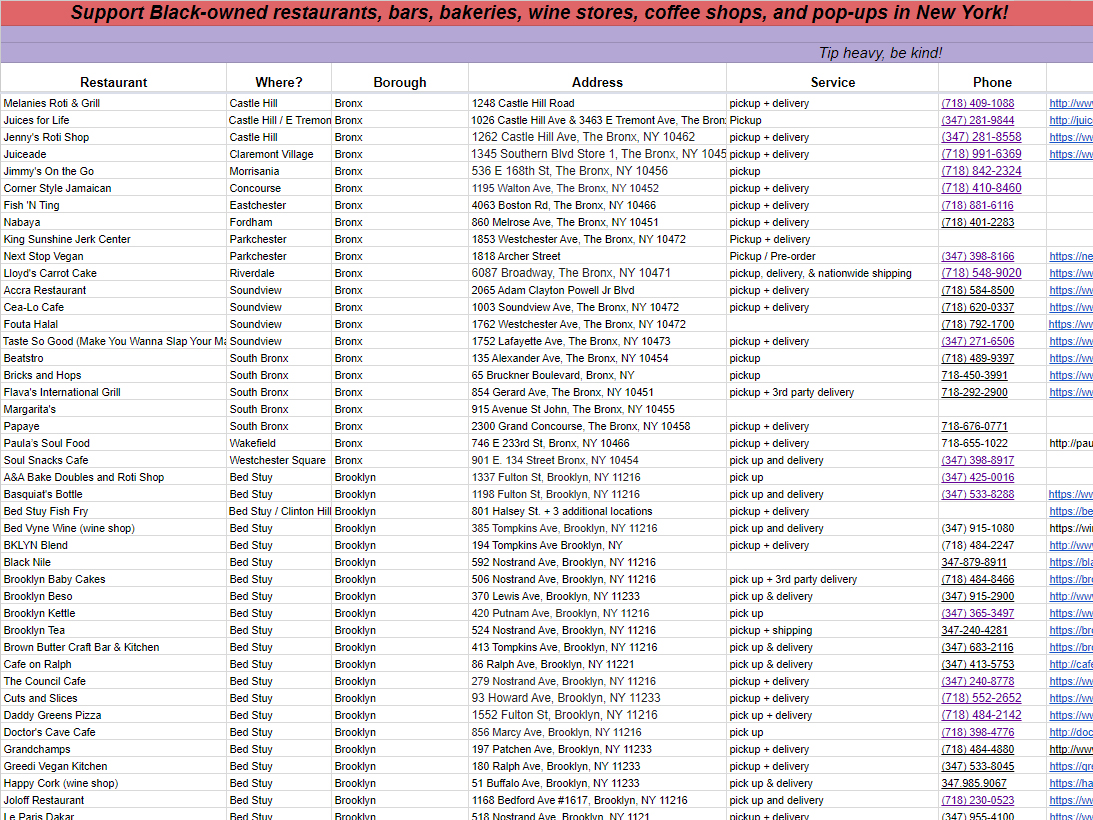 Here's an opportunity to put your money where your mouth is – literally!
Go to this continually updated spreadsheet of Black owned restaurants, bars, bakeries, wine stores, coffee shops and pop-ups in the five boroughs of NYC.
And then support them – not just on this day, but from this day on.
🖤

---
Props to Hannah Goldfield, food critic for The New Yorker, and Rachel Karten, social media manager at Bon Appetit, for creating this incredible document.