Although Guyana is located in northeast South America, its culture is more Caribbean than South American; a former British colony, English rather than Spanish is the official language.
Bakewell, the aptly named Guyanese establishment at 127-08 Liberty Ave in South Richmond Hill, Queens, turned out to be a pleasant surprise; their baked goods were a cut above the competition.
(Click on any image to view it in high resolution.)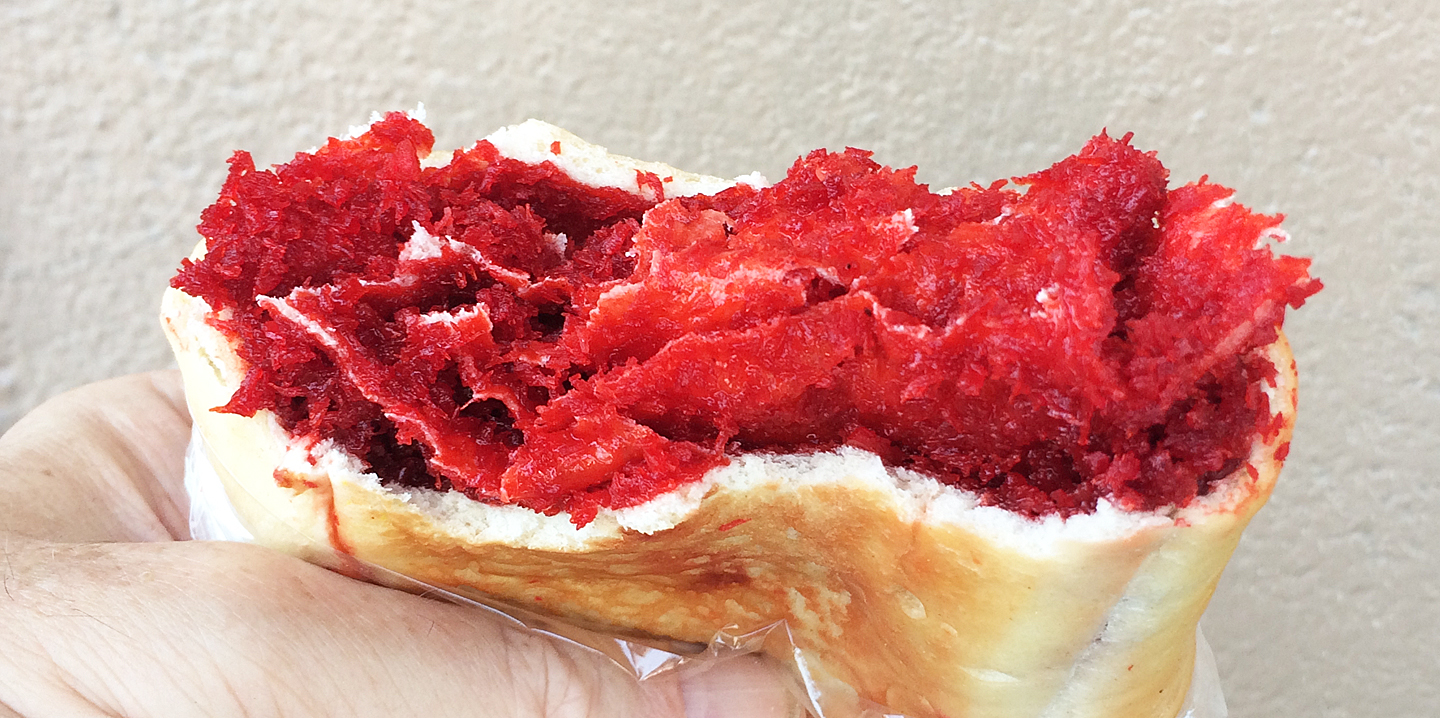 This Guyanese sweet coconut roll known as salara gets its vibrant red hue from food coloring, not some obscure South American red coconut or from Photoshop. Viewing it in the case, I was expecting something a lot drier, but it was moist, doughy, and one of the best of its kind that I've experienced. (You know you wanna bite into that, don't ya now?)

By the same token, their cassava pone was stickier (in a good way), spicier, and generally fresher tasting that those I've had in the past – and I've sampled many.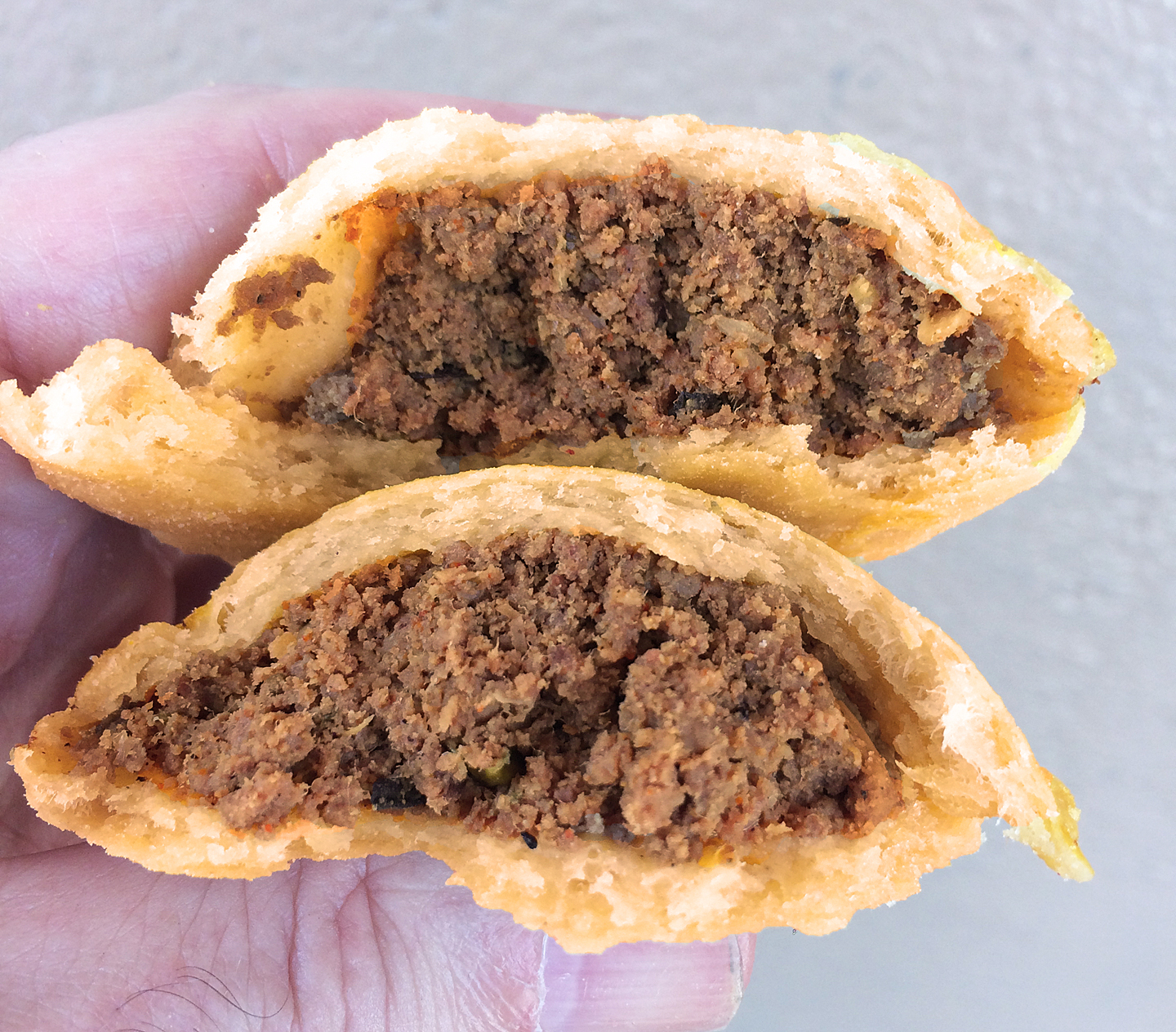 Beef and chicken patties were not bad, gently seasoned with pronounced salty overtones, but the sweets really took the cake that day.