(Click on any image to view it in high resolution.)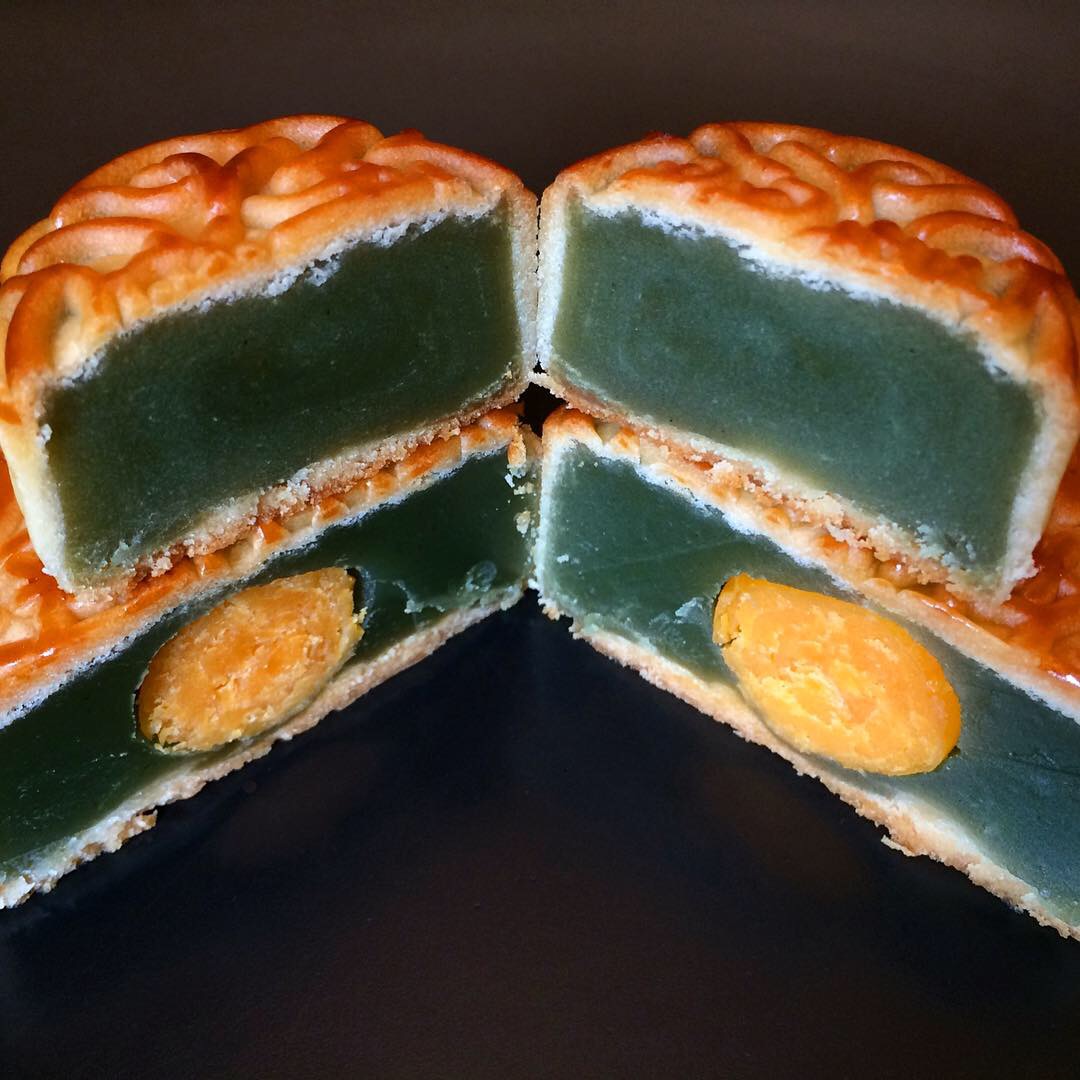 A visit to any Chinatown bakery this time of year will reveal a spectacular assemblage of mooncakes (月餅, yue bing) in a seemingly infinite variety of shapes, sizes, ornamentation, and fillings, all begging to be enjoyed in observance of the Mid-Autumn Festival, celebrated this year on September 21. Here are two pandan mooncakes, one with preserved egg yolk and a mini version without, from Chinatown's Fay Da Bakery.
Since 2021 is the Year of the Ox, known for his patience and resolution, I was determined to purchase (and eat my way through – no matter how long it might take me 😉) an assortment of these delicacies in order to compare them and ultimately share them, virtually, with you. For a deep dive into the holiday and these delicious treats, please check out my Chinese Mooncakes Demystified page detailing their similarities and differences in an attempt to shed some light (moonlight, of course) on their intricacies.
中秋节快乐!


Note: Because of the COVID-19 pandemic, some businesses may be closed – temporarily, we hope – and prices may vary. The Mid-Autumn Festival, however, will be with us forever – as long as there are autumns to celebrate!