Instagram Post 11/11/2017
(Click on any image to view it in high resolution.)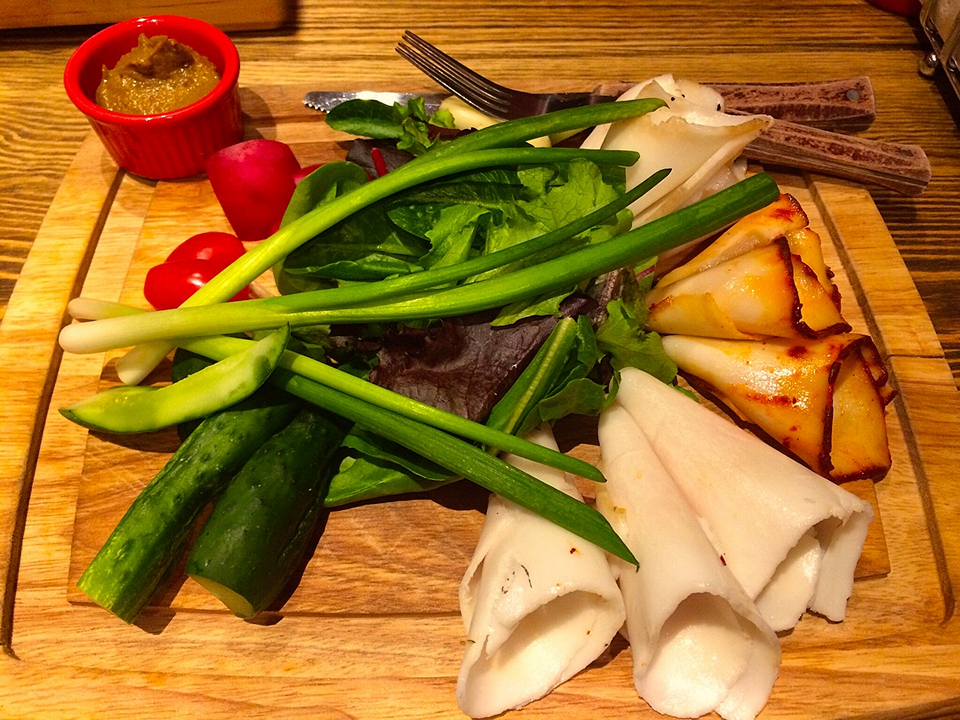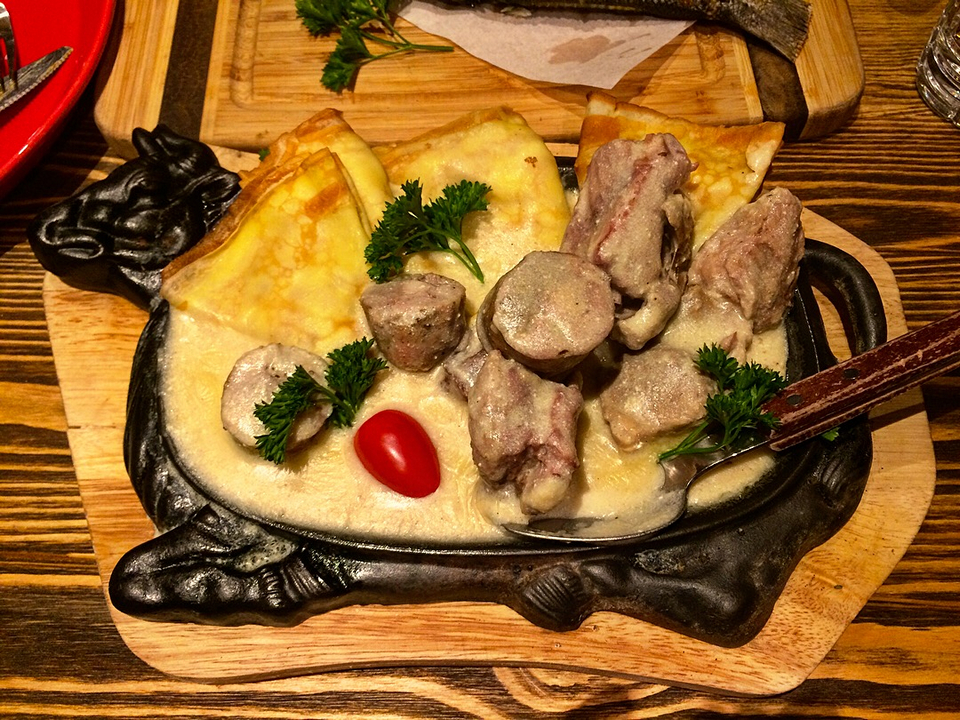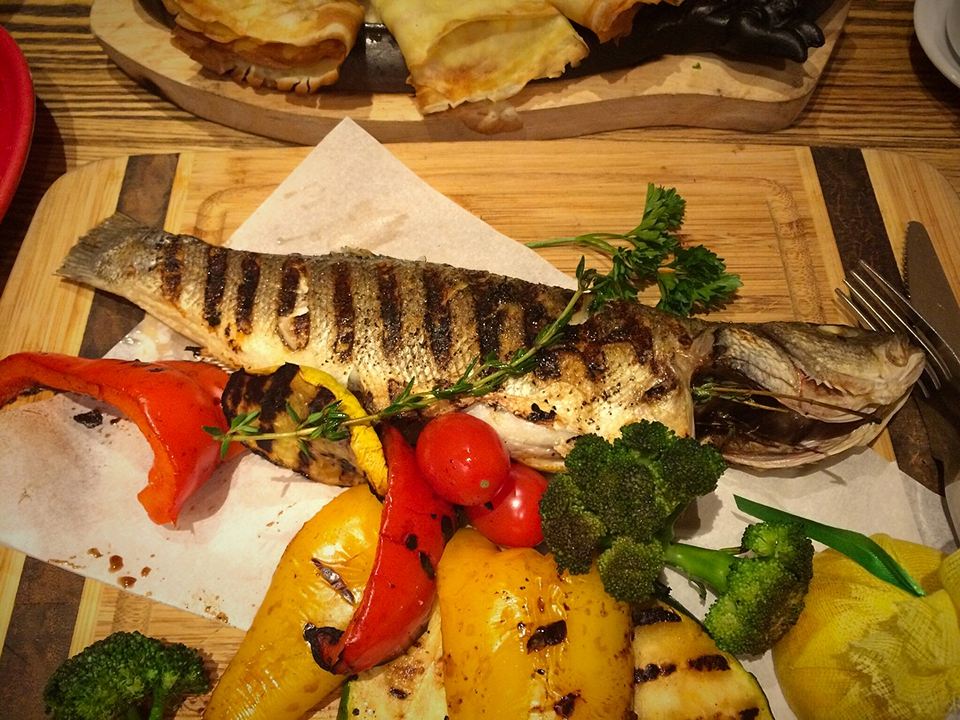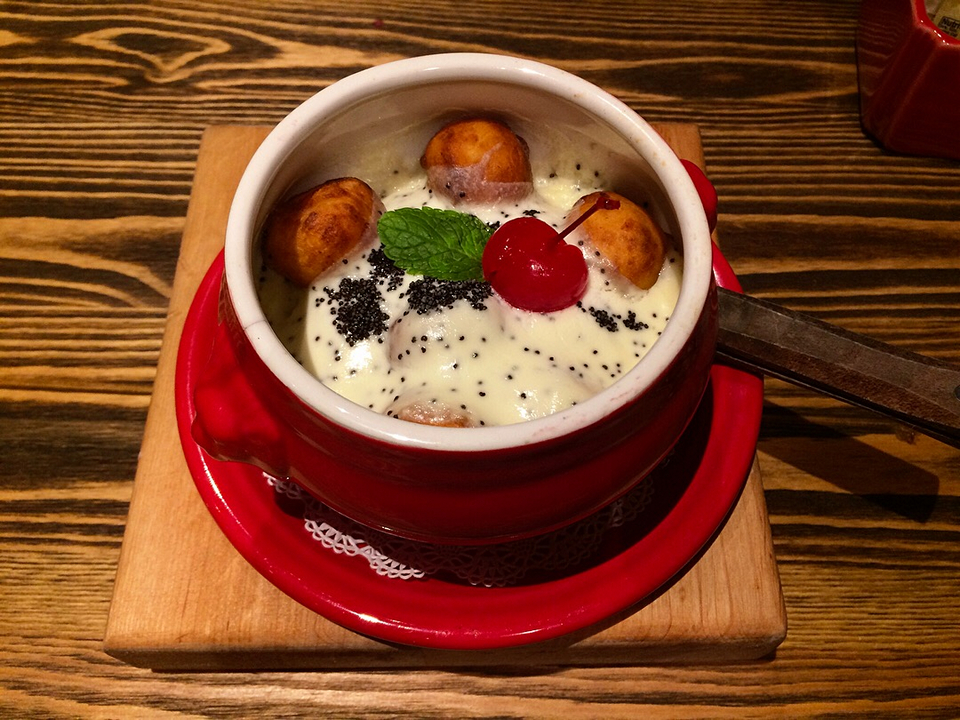 Belarussian Xata – Part One (because I need to go back – yes, it's worth doing again). Located at 1655 Sheepshead Bay Rd, Brooklyn, it's currently New York City's only Belarusian 🇧🇾 restaurant and I'm grateful for it. Xata means "cottage" and the memorable décor strives for authenticity (I'm assuming this: I know food, not interior design 😉). The staff is attentive and helpful; since Belarus is Russia's neighbor and was once part of the Former Soviet Union, there's a lot of cross-pollination between the cuisines but if you're a purist like me they're happy to point out Belarusian specialties.
The appetizer "Village Style" sets out three different kinds of salo (fatback, not unlike Italy's lardo): plain, smoked, and Hungarian style, served with chunky fried potatoes and greens. So that you're not just eating unadulterated fat, I recommend constructing each forkful with a bite each of salo, potato or bread, one of the greens, and a bit of mustard. Highly enjoyable.
Machanka, a traditional Belarusian specialty featured three kinds of pork – sausage, ribs, and a cut of meat – in a delicious creamy gravy that reminded me a little of veal blanquette but on steroids. All of the meats were wonderfully tender. (You have the option of ordering the dish with either blini or potato pancakes.)
We also got the grilled branzino with vegetables, not a Belarusian dish, but one of us was craving fish! The kitchen did a good job here as well.
Dessert was warm Orshanskie ("сырники оршанские в чугунке", literally Orsha cheese pancakes in a pot, Orsha being a city in Belarus), mini cheese balls with a few raisins added for good measure bathed in a sweet sour cream and poppy seed sauce. Surprisingly good!
Note: Read the complete review here!