Instagram Post 11/13/2017
(Click on any image to view it in high resolution.)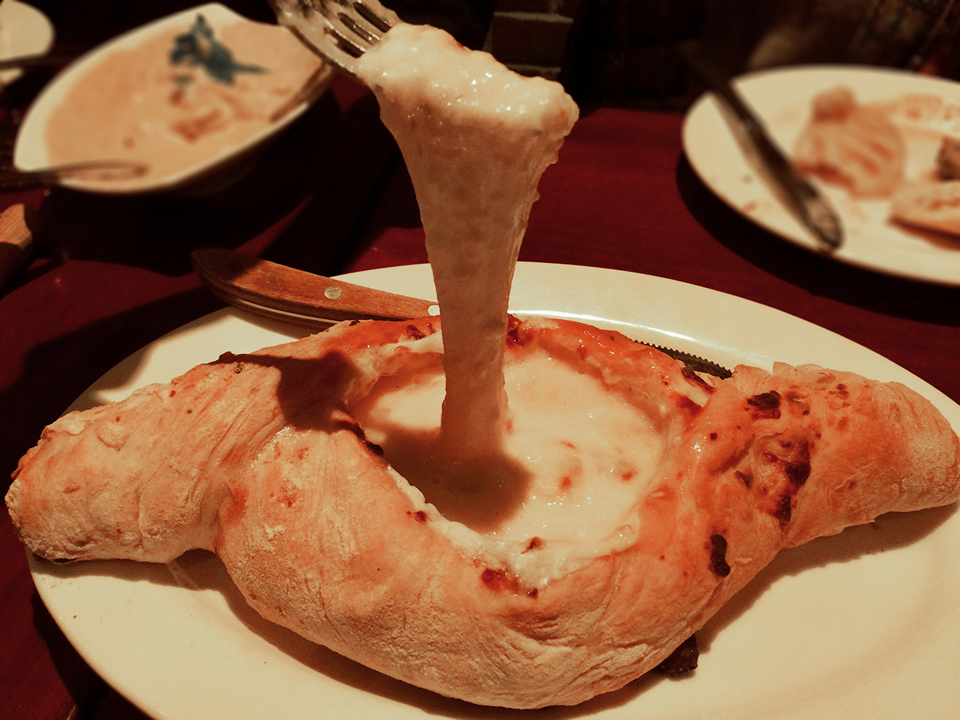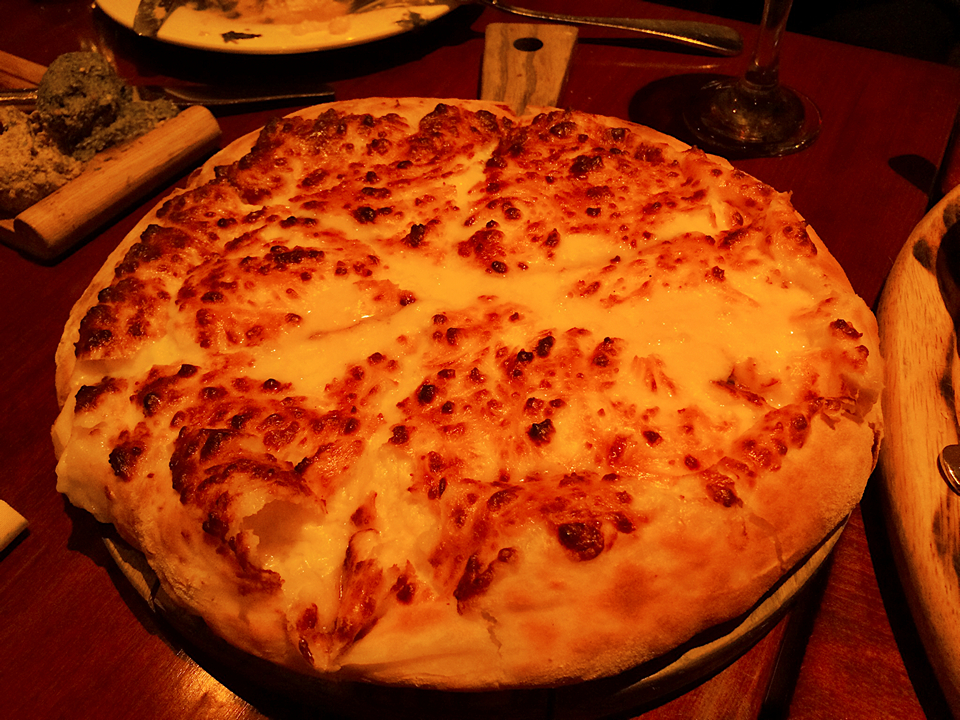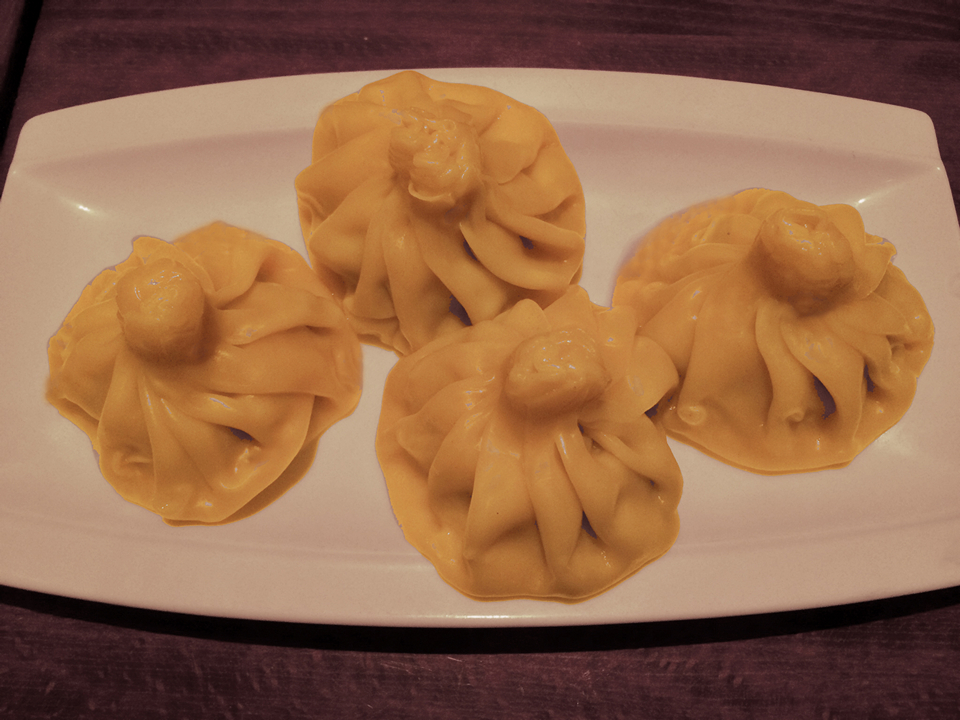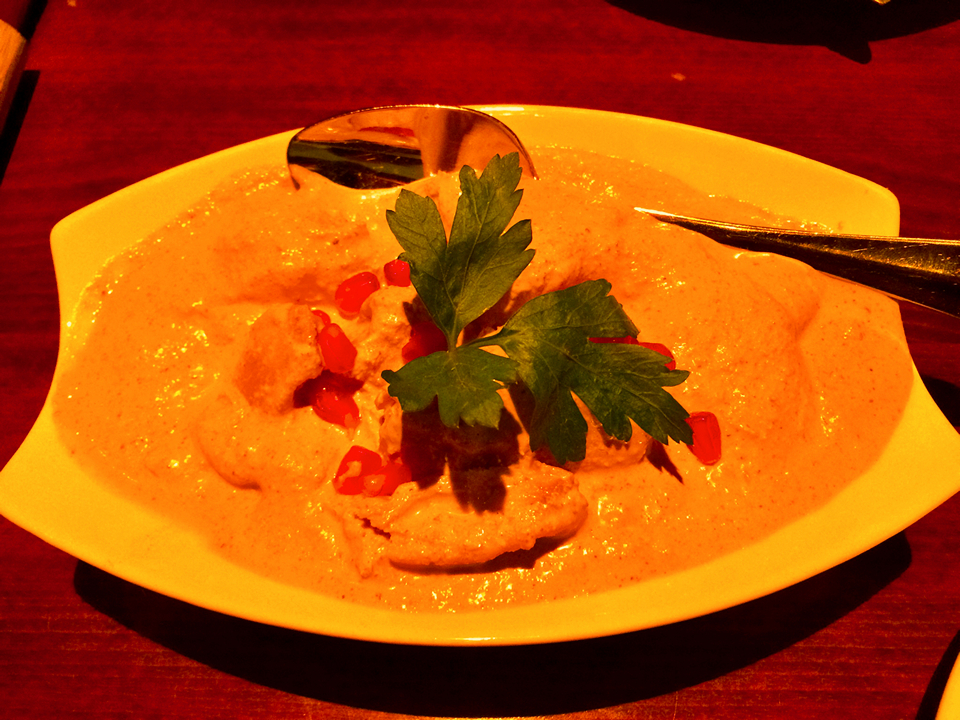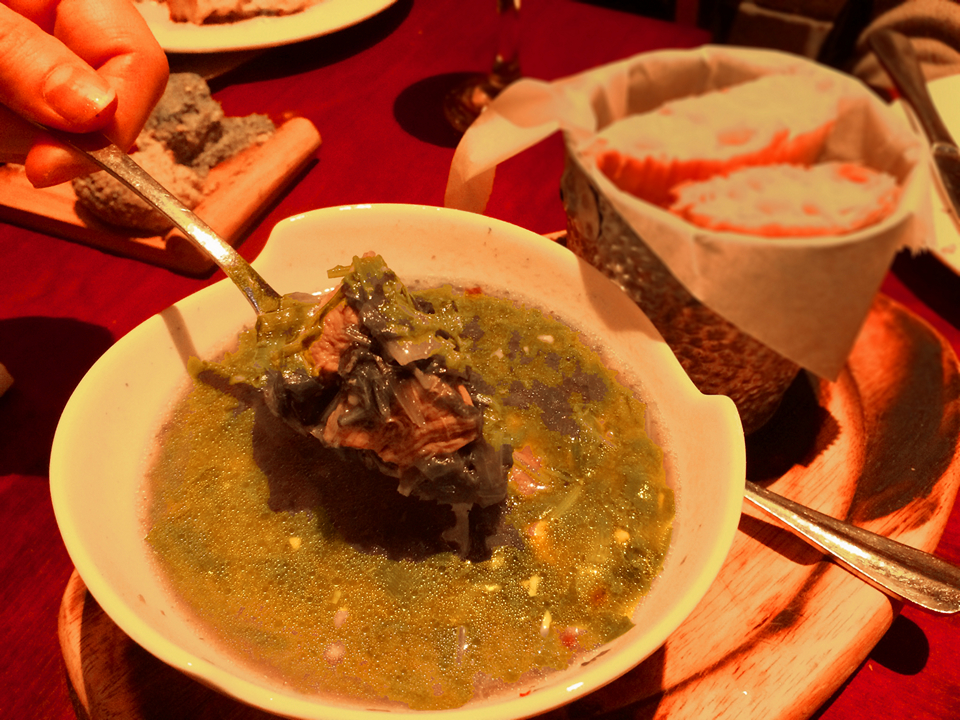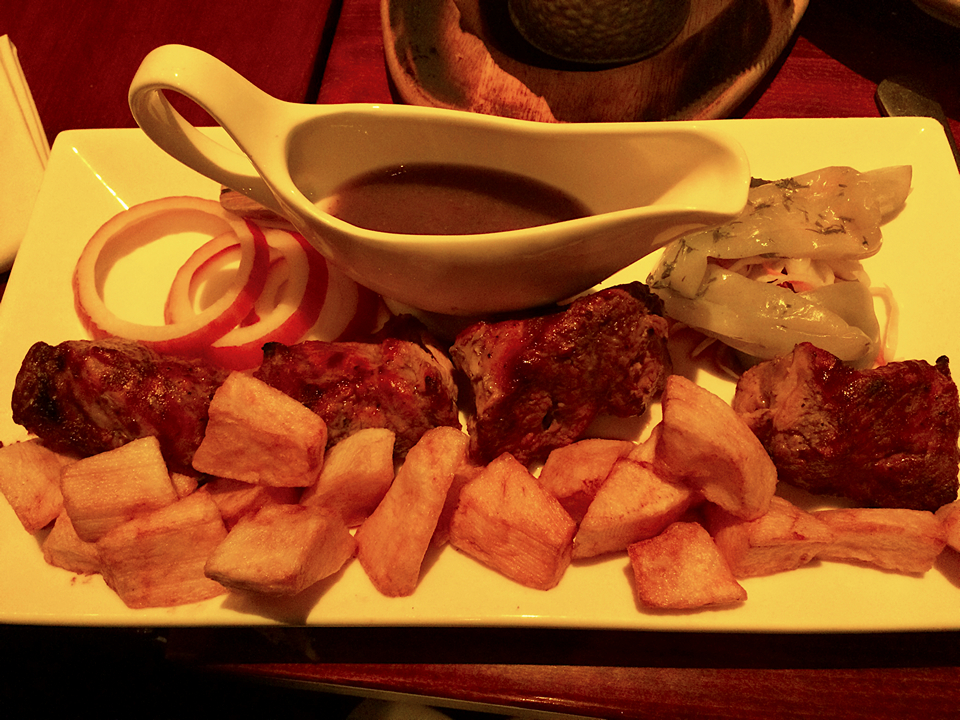 It seems like there's a proliferation of Georgian restaurants and bakeries (no, not the US state "Georgia" but rather the Former Soviet Union country "Georgia") around New York City these days, and I, for one, am thrilled about it. Our feast at Old Tbilisi Garden, 174 Bleecker Street, Manhattan hit the heights but only scratched the surface of this wonderful cuisine.
Of course, we ordered adjaruli, one of the many varieties of justly famous Georgian khachapuri (literally "cheese bread"). Kayak shaped and filled with two kinds of melted cheese, butter and an egg, the ingredients are stirred together to create stretchy, cheesy nirvana; always a crowd pleaser.
And then, for contrast, we got megruli, cheese bread filled with cheese and then topped with more cheese and baked. Did I mention cheese? Think Georgian pizza.
Khinkali – despite the resemblance, these are definitely NOT soup dumplings. Just grab one by its topknot and bite into its savory lamb filling. So good!
The Pkhali Trio fulfilled the vegetable requirement of our meal: spinach, eggplant, and green bean spreads served with Georgian bread.
Bazhe, a Georgian walnut-garlic sauce, was a perfect complement to succulent chicken.
Chakapuli is lamb stew in white wine sauce spiked with tarragon, an herb that figures significantly into the cuisine – and even soft drinks like tarkhun!
And no Georgian meal would be complete without skewers of savory tender marinated lamb with tkemali sauce. 😋
Note: Read the complete review here!