Instagram Post 5/14/2018
(Click on any image to view it in high resolution.)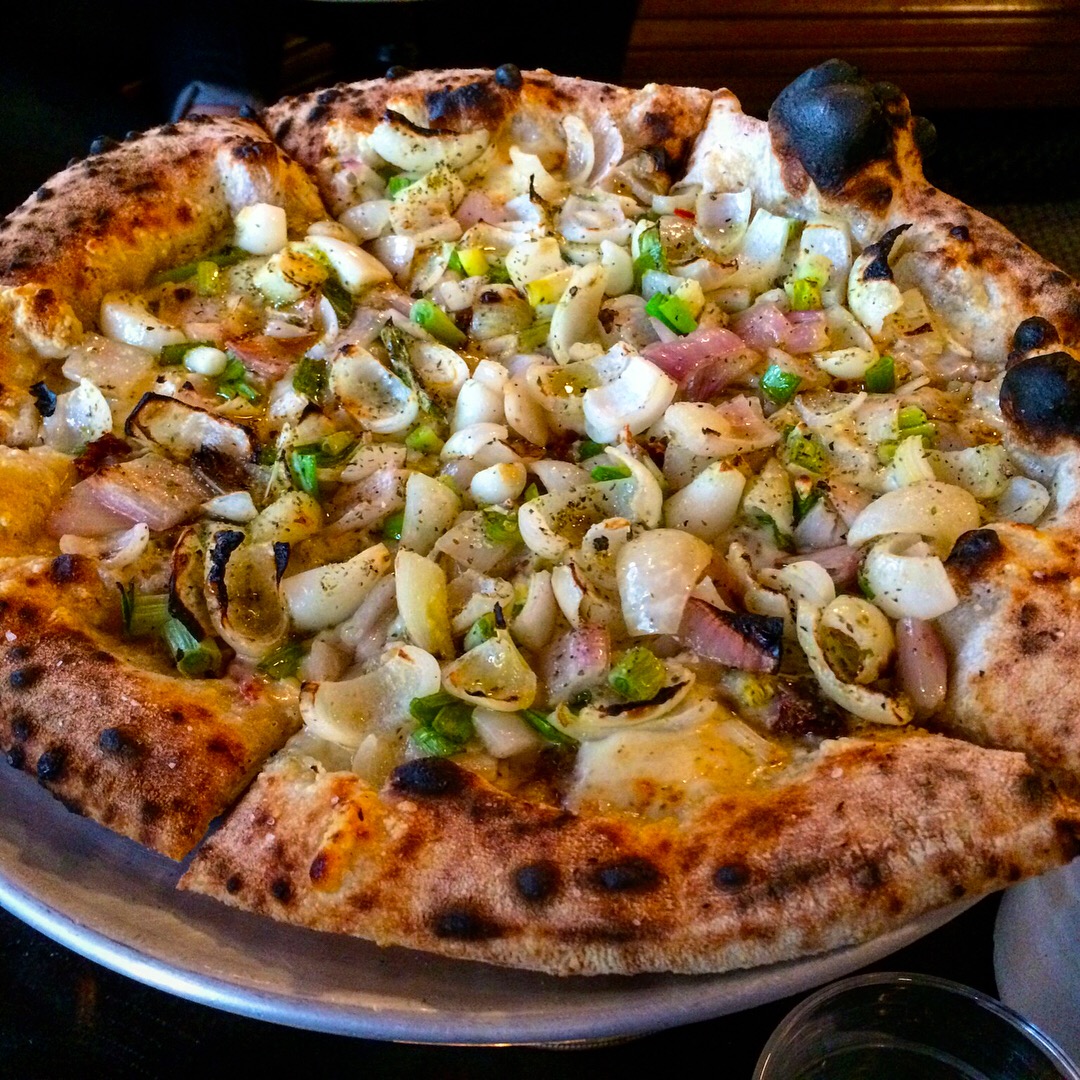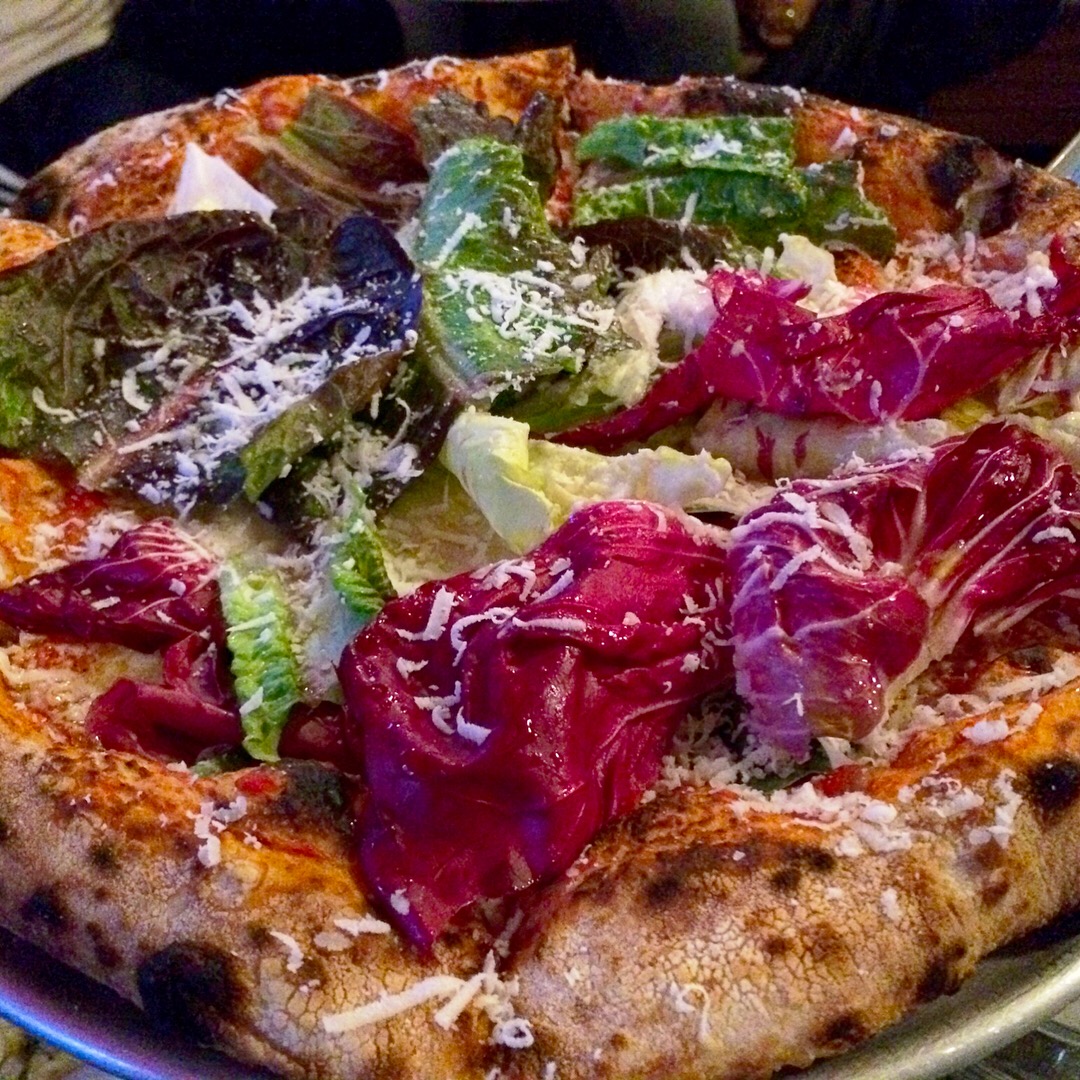 Ops, 346 Himrod St, Brooklyn, opened about two years ago and brought their own spin on Neapolitan style pizza to Bushwick. Rather than traditionally leavened dough, they go for natural leavening based on a sourdough starter – think "wild yeast". Lighter and fluffier than standard issue pizza dough yet still providing a serious chew, it brings a lovely, unique flavor to the fresh toppings it supports.
🍕
1) Here's the "Cicero", described on the menu as "many onions" (they weren't kidding) along with preserved tomatoes, sharp provolone, mozzarella and oregano – absolutely delicious – and
2) "Pops" with tomatoes, mozzarella, and pecorino. Instead of the guanciale that's a regular part of that one (vegetarian night!), we swapped it out and topped the Pops with greener crops at Ops.
Menu variations seem to change frequently, but you can always go for the add-ons and customize your toppings for their ethereal dough as we did; Ops' pizzas are sure to get a rise out of you!