Instagram Post 5/12/2018
(Click on any image to view it in high resolution.)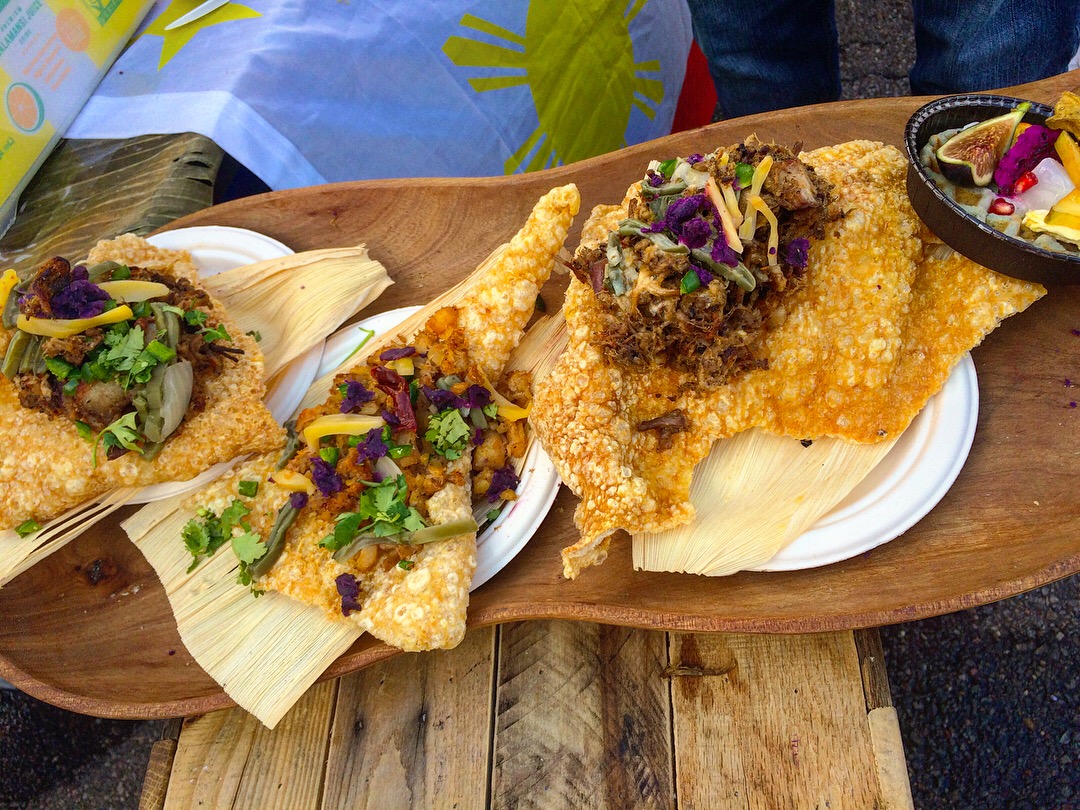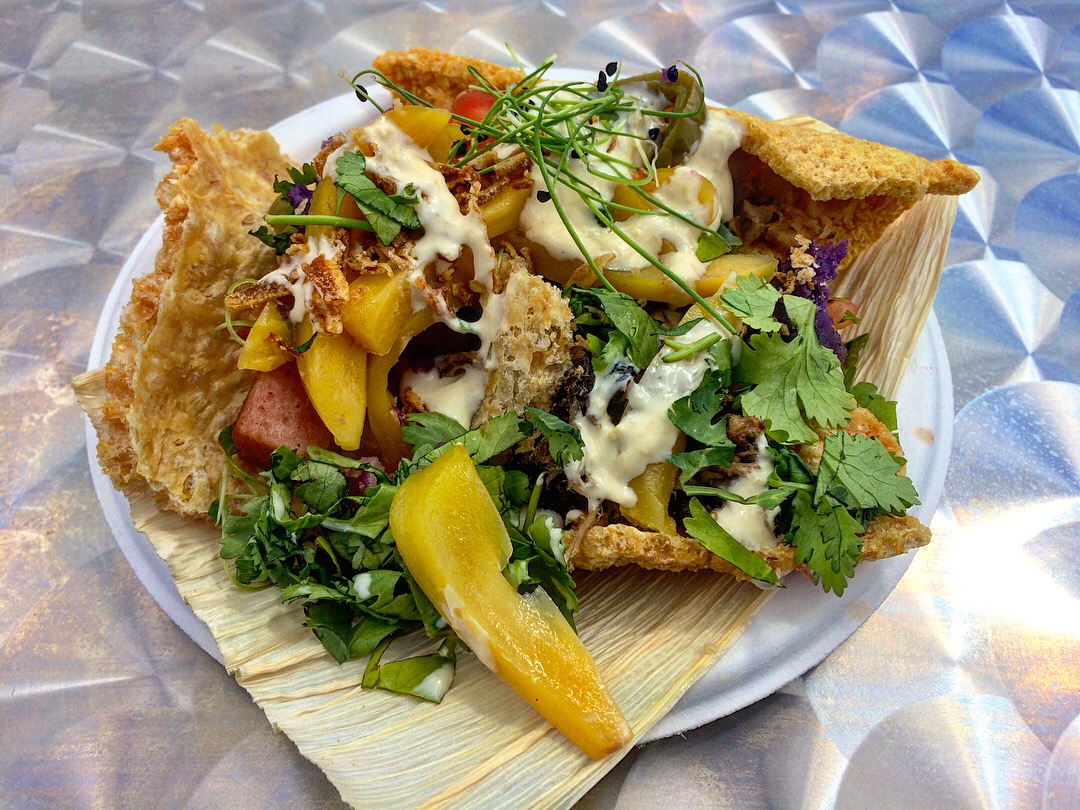 In the Ilocano language of the Philippines, bangad means "bad" in the sense of a show of courage and Bangad & Bougie's modern Filipino fare lived up to the name. In addition to their chapulines (grasshoppers), gusanos (mezcal worms) and durian challenges, B&B offered some fine, less daunting food at April's World's Fare in Queens.
🇵🇭
1) Here's a trio of treats, each served up on a chunk of chicharrón: Tocino Spam al Pastor, Pork Belly Sisig, and Black Cod Sisig – and each one was wonderful.
2) Perhaps it was a little tricky to tease out which dish was which in the trio tasting, but I have no complaints; it enabled me to try a little of everything!