Instagram Post 5/7/2018
(Click on any image to view it in high resolution.)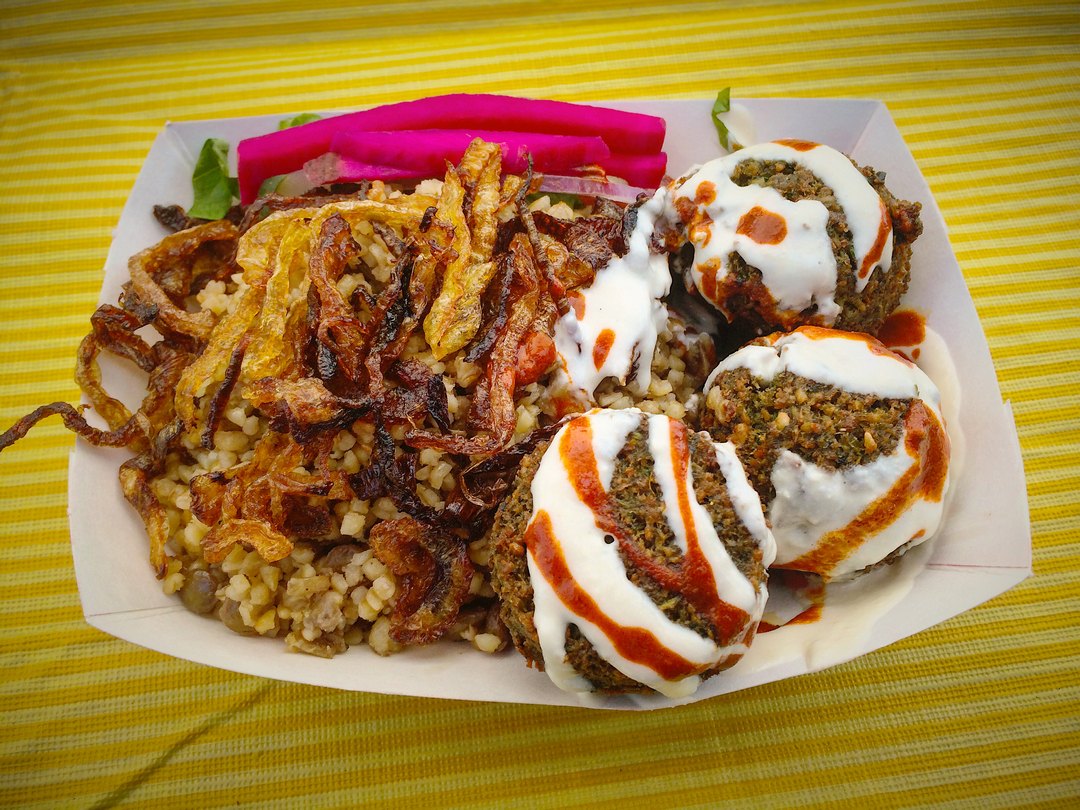 Here's another World's Fare delight, this time from Wafa's Express, 812 Grand St, Brooklyn. I like it when there's a brick-and-mortar restaurant that anchors a festival vendor because it means we can indulge in their goodies pretty much any time we want to. Wafa's features Lebanese cuisine, represented here by mujaddara and falafel.
🇱🇧
Mujaddara is a combination of bulgur wheat and lentils, but the caramelized onions on top are as important to the dish as the other components, not merely a garnish, and serve to make it something memorable. Those are crunchy turnips pickled in beet juice coddling the mujaddara.
🇱🇧
The falafel, artfully drizzled with tahini and hot sauce, were delicious as well and yes, I fell for their falafel!