Instagram Post 5/30/2018
(Click on any image to view it in high resolution.)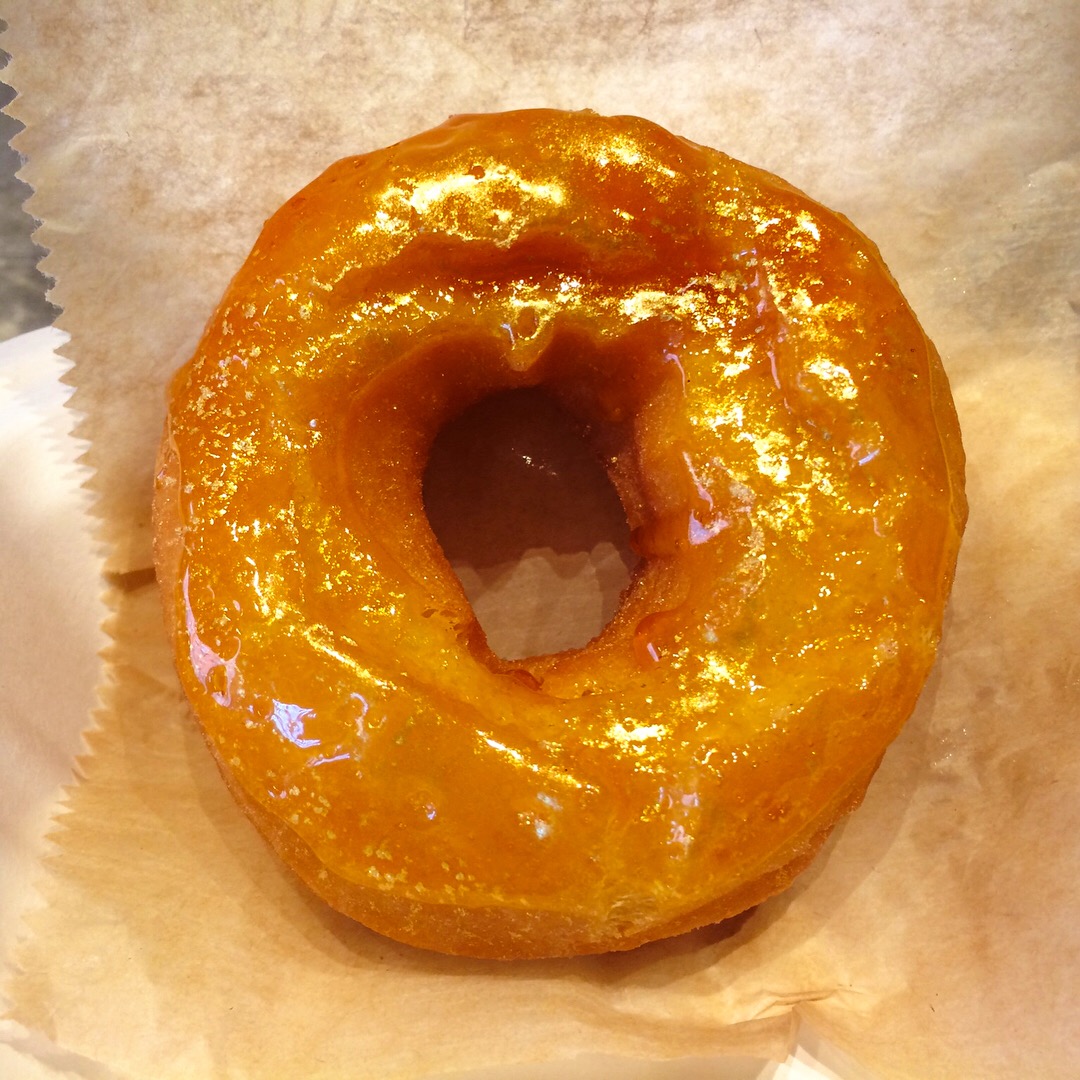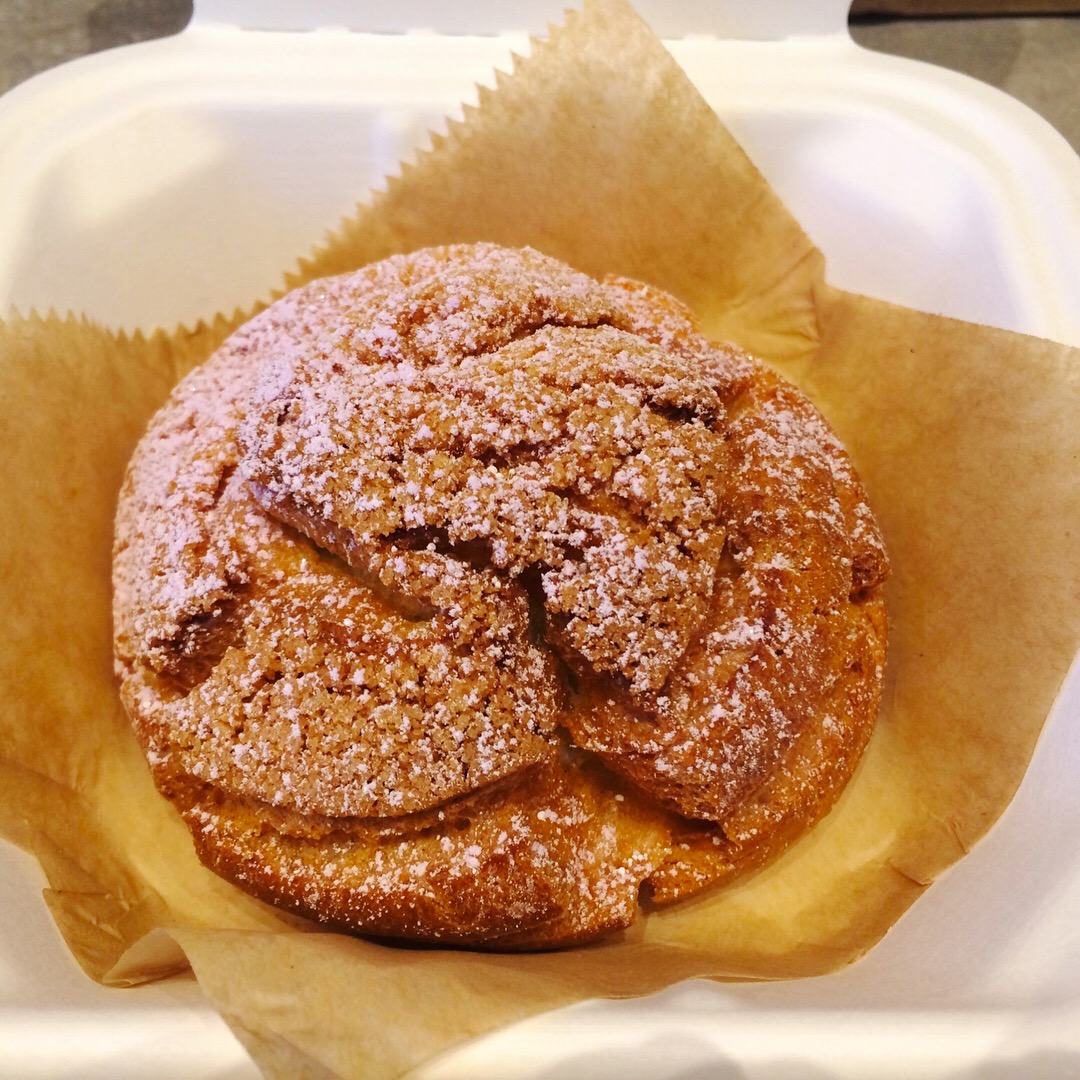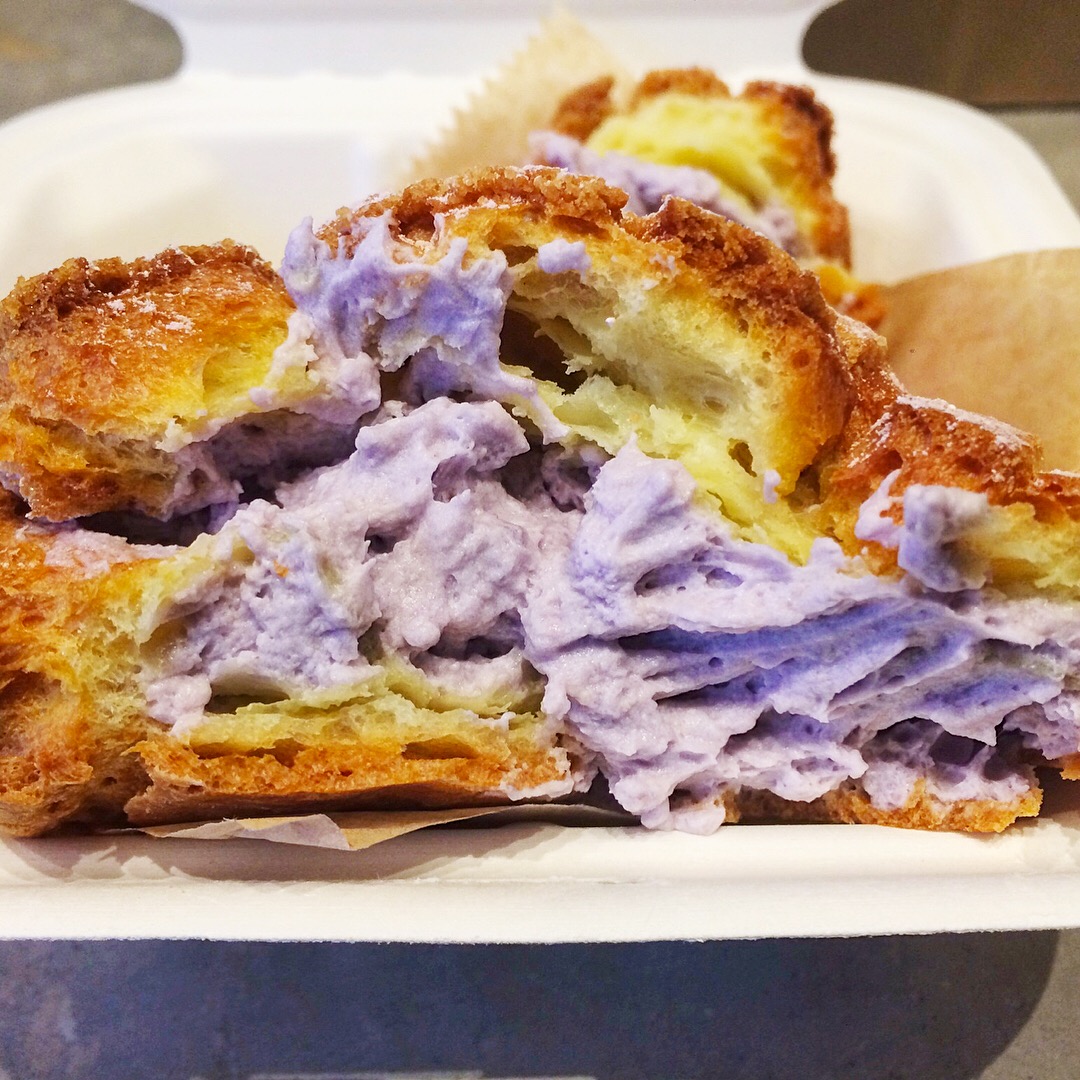 Ready for something unusual? Check out recently opened Alimama Tea, 89A Bayard St, Manhattan, and their unique assortment of mochi doughnuts and Asian inflected cream puffs. The donuts don't look remarkable but they're actually based on mochi, the sweet Japanese rice cake, and as soon as you take one chewy bite, you'll get the picture. I chose the most straightforward in appearance in order to get to the heart of the issue, Brûlée with a crisp, burnt caramelized sugar glaze, but there are more fanciful flavors like Salted Caramel Nutella, Coconut Dark Chocolate, Cereal, Matcha, and Onyx, each topped with a harmonious glaze.
Cream puffs have a place of honor here as well and are available in yuzu, matcha, and ube (shown here, intact and hacked), light and not overpoweringly sweet.
Naturally, since it's a tea shop, the cold brew tea list is extensive. Here's Floral, described as butterfly pea tea, rose, and chrysanthemum with tapioca balls; both cold and hot drinks are available. There's an emphasis on organics and health including vegan and gluten-free options, but that didn't deter my (well-satisfied) quest for sweets!