Instagram Post 6/29/2018
(Click on any image to view it in high resolution.)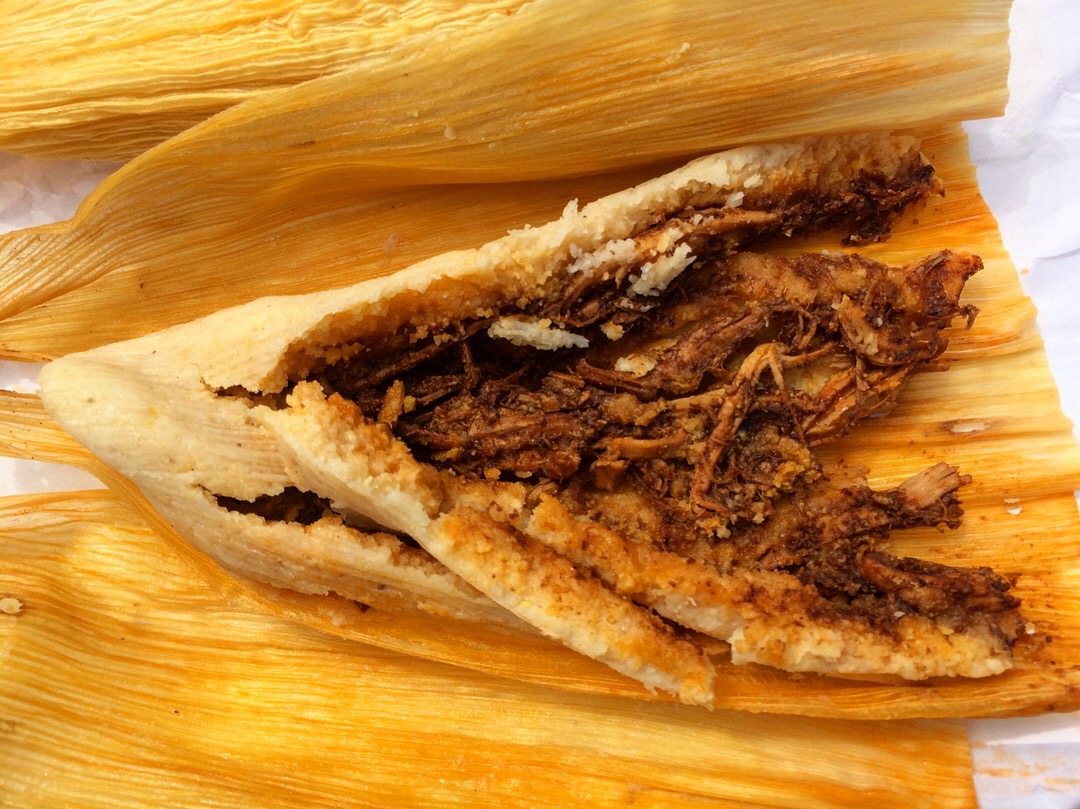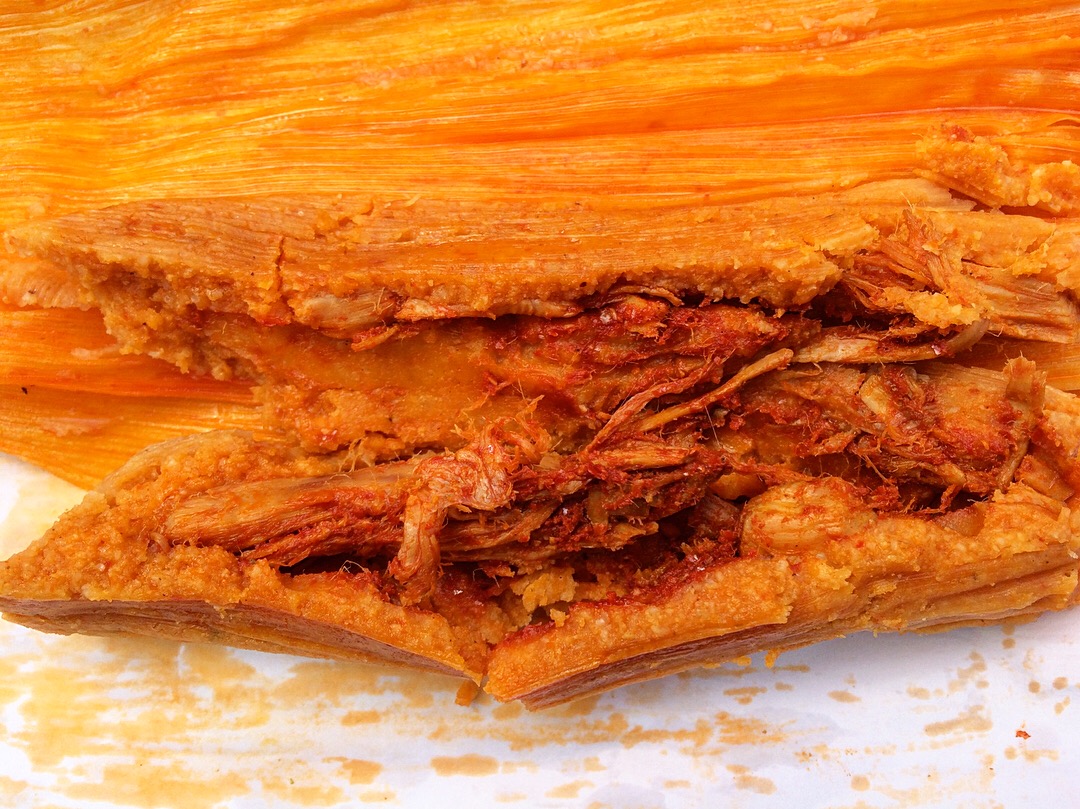 Just the name Tulcingo, a municipality in Puebla, Mexico, evokes the region's cuisine and is probably the reason that it's such a popular moniker for restaurants and panaderías around these parts. And Tulcingo Bakery, 103-02 Roosevelt Ave, is one of my favorite destinations in Corona, Queens when I'm craving those flavors. First, the array of fresh baked goods is dizzying – traditional Mexican breads, sweet breads, holiday breads, cookies, cakes, tarts, and much more; watch this space for an upcoming post. It's also a small but comprehensive market where you can purchase refrigerated and packaged ingredients for your own forays into Mexican cooking.
But today's post concerns their weekend specials. It's my go-to place for delicious carnitas and amazingly tender barbacoa (goat) so succulent that I've been known to bring friends there just to secure a pound and share it al fresco, plastic forks and abundant napkins at the ready. (More about the meats in a future post, too.)
On my last weekend visit, I tried their chicken tamales in three varieties. Not only are the fillings distinctive, the masa from which they're made is righteously infused with the flavors of the fillings as well.
[1] Jalapeño – the white chicken meat and the masa picked up the piquant flavor of the jalapeños.
[2] Mole – rich, flavorful, a skillful blend of mole components.
[3] Rojo – red chili peppers made their presence known; the spiciest of the three.
And in case you're wondering, they were equally delicious!