Instagram Post 8/14/2018
(Click on any image to view it in high resolution.)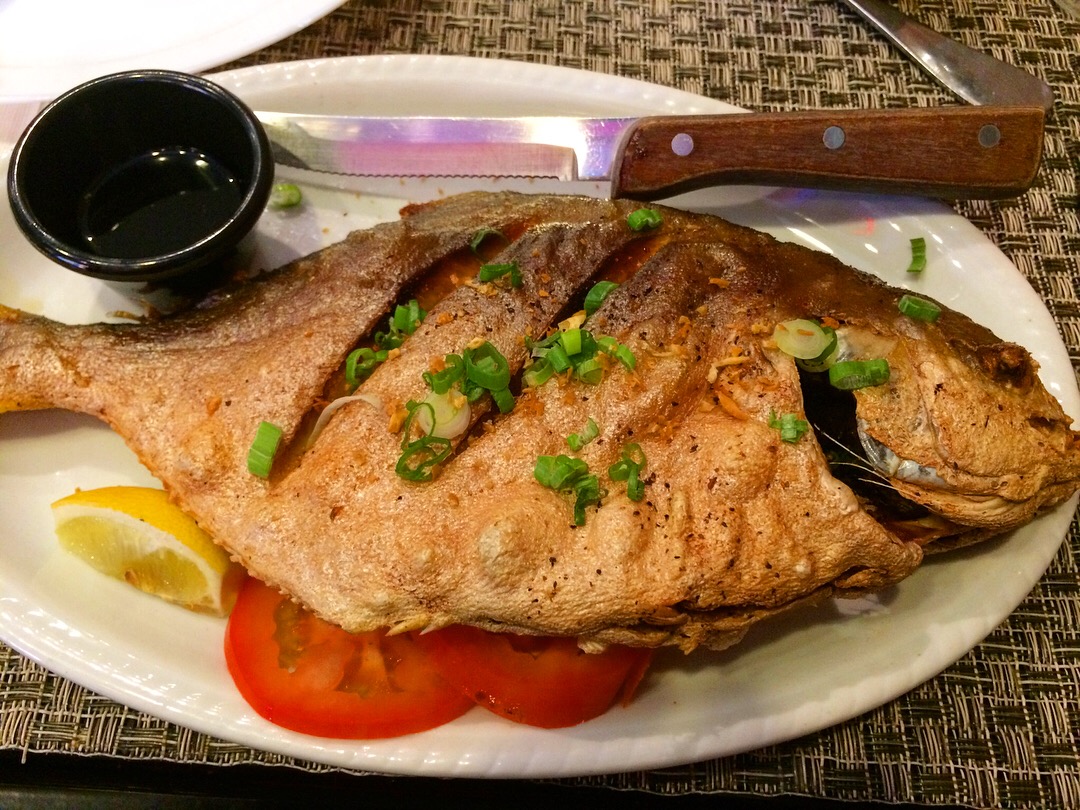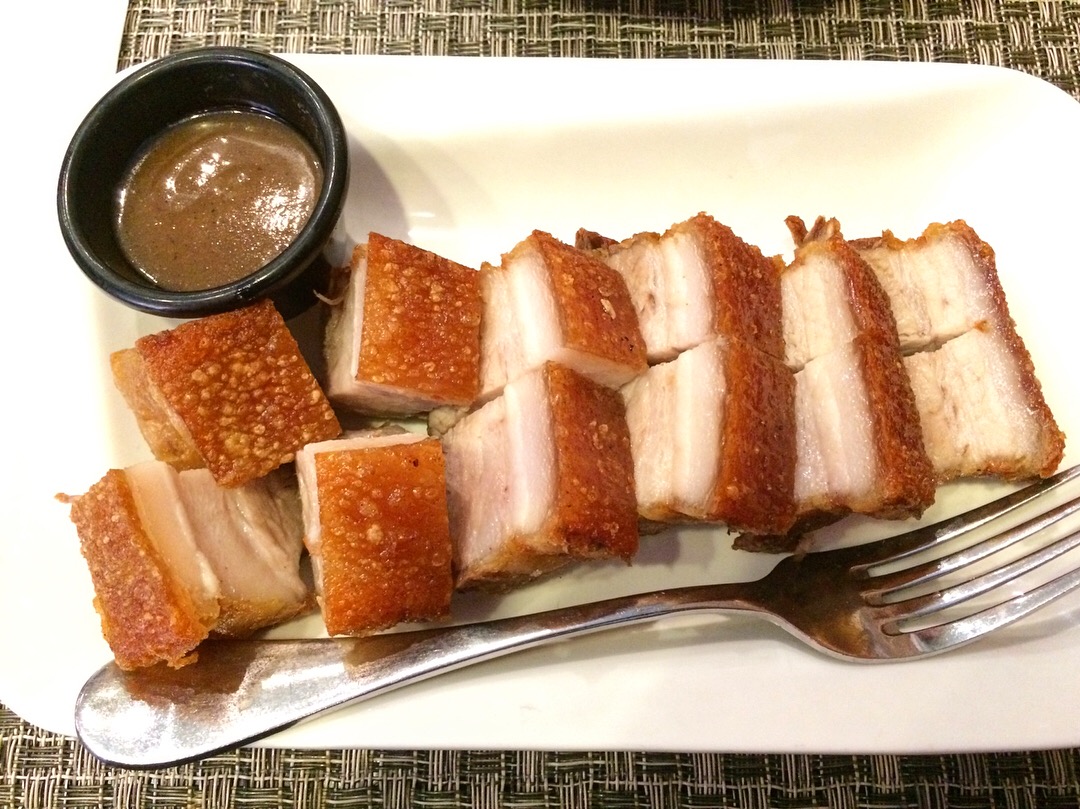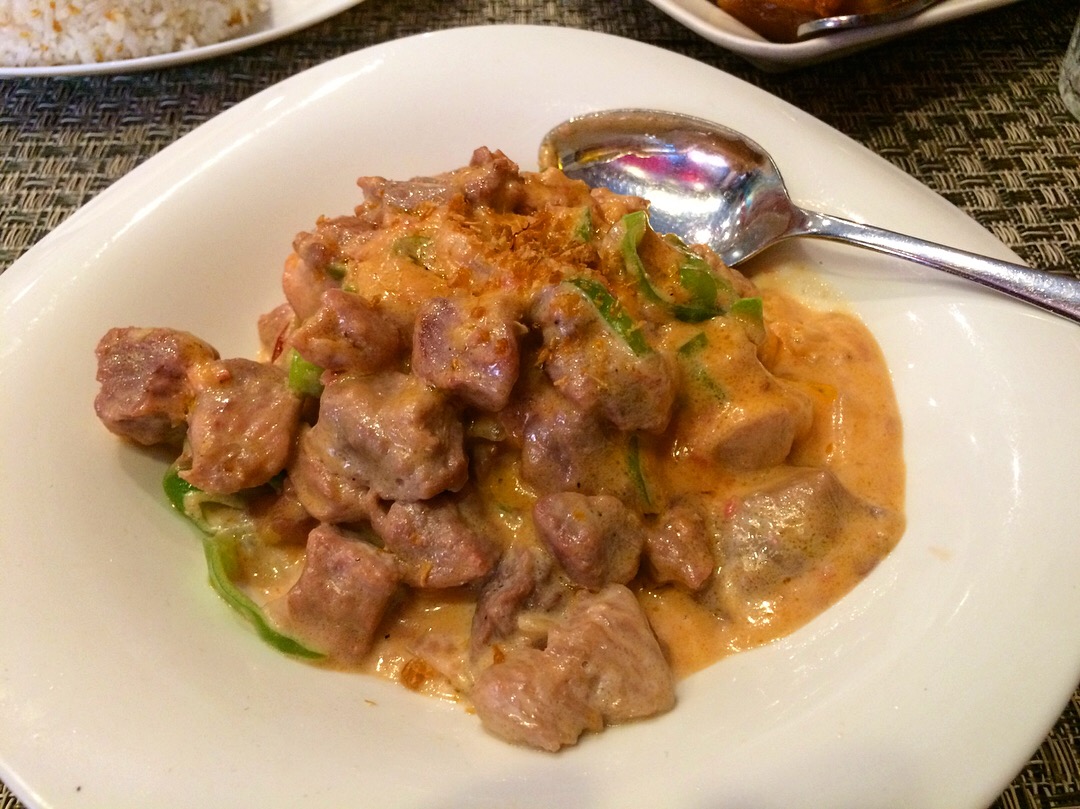 If you guessed that I can never get my fill of Filipino food, you'd be right. This time, it was dinner for two at Grill 21, 346 East 21st St in Manhattan.
[1] Fried Golden Pompano with tomato and scallions
[2] Lechon Kawali – pork belly that's crispy on top and meltingly tender beneath, served with a liver sauce (that doesn't taste like liver!)
[3] Bicol Express – chunks of pork belly and green chili pepper sautéed in coconut milk kicked up with shrimp paste, onion and garlic
Masarap!