Instagram Post 8/25/2018
(Click on any image to view it in high resolution.)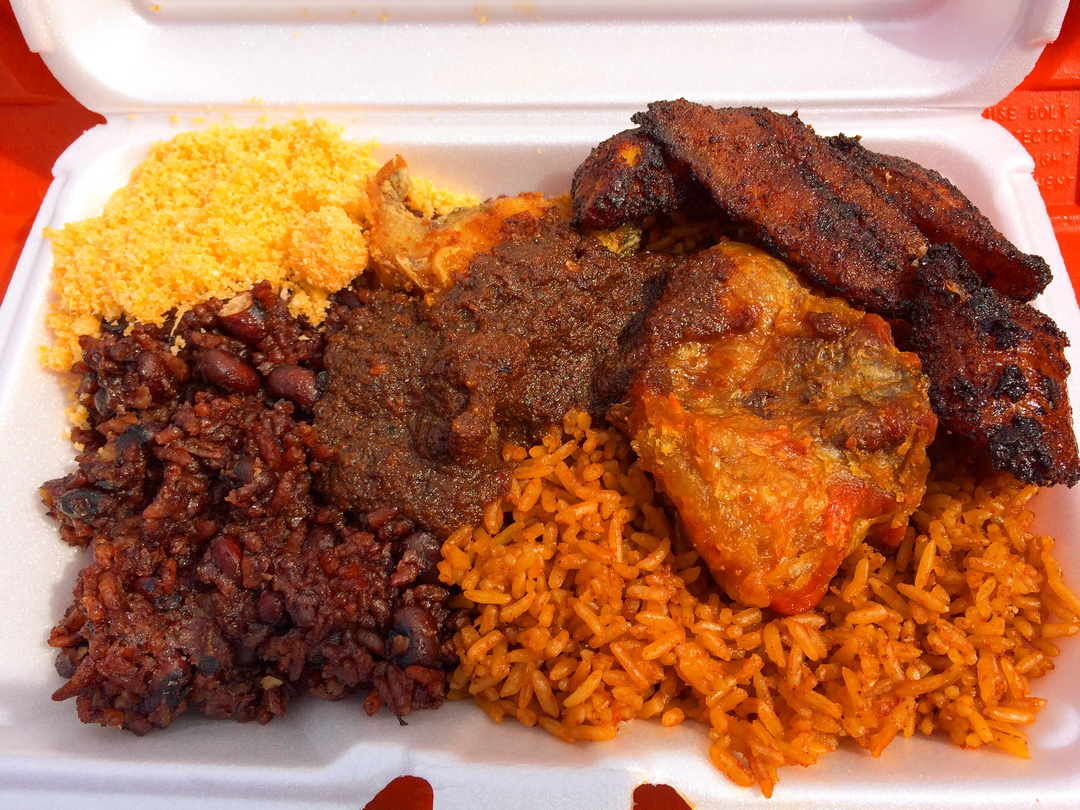 Scenes from the Allerton Avenue International Food Festival in the Bronx.
It was a treat to see Mama G African Kitchen at the festival. I've written about one of their brick and mortar restaurants (3650A White Plains Road in the Bronx) here and here so I don't need to repeat how much I like their food; I'll just show you what we got:
Waakye – you may see variant spellings but the pronunciation is wah-chay (rhymes with watch-way) and it's Ghana's culinary claim to fame. Similar to West Indian rice and peas, it's made with rice and black eyed peas or cowpeas; the characteristic reddish-purplish-brown color can come from dried red sorghum leaves, millet leaves, or even baking soda. Yellow gari (ground cassava) on the side.
Jollof rice – There's a keen rivalry among West African countries over whose version is the best but tomato paste figures heavily into all of them.
Fried turkey (the part that goes over the fence last – yum!), plantain, and fried croaker submerged under spicy sauce.
Delicious!