Instagram Post 10/23/2018
(Click on any image to view it in high resolution.)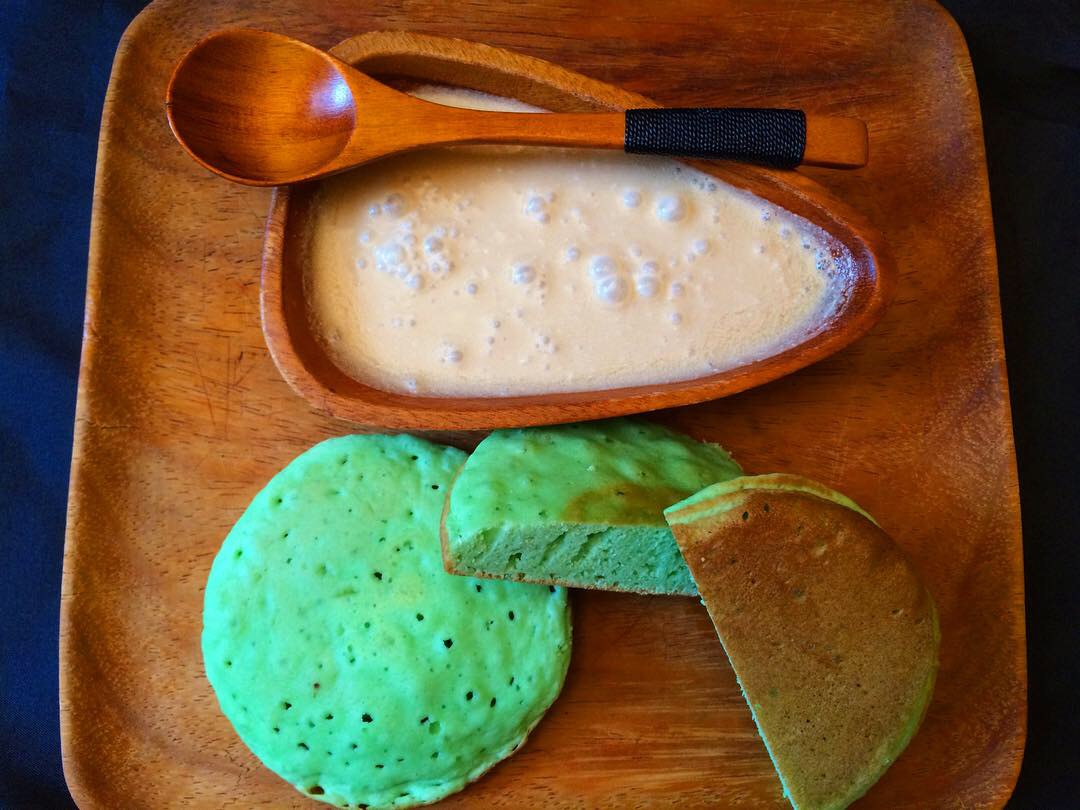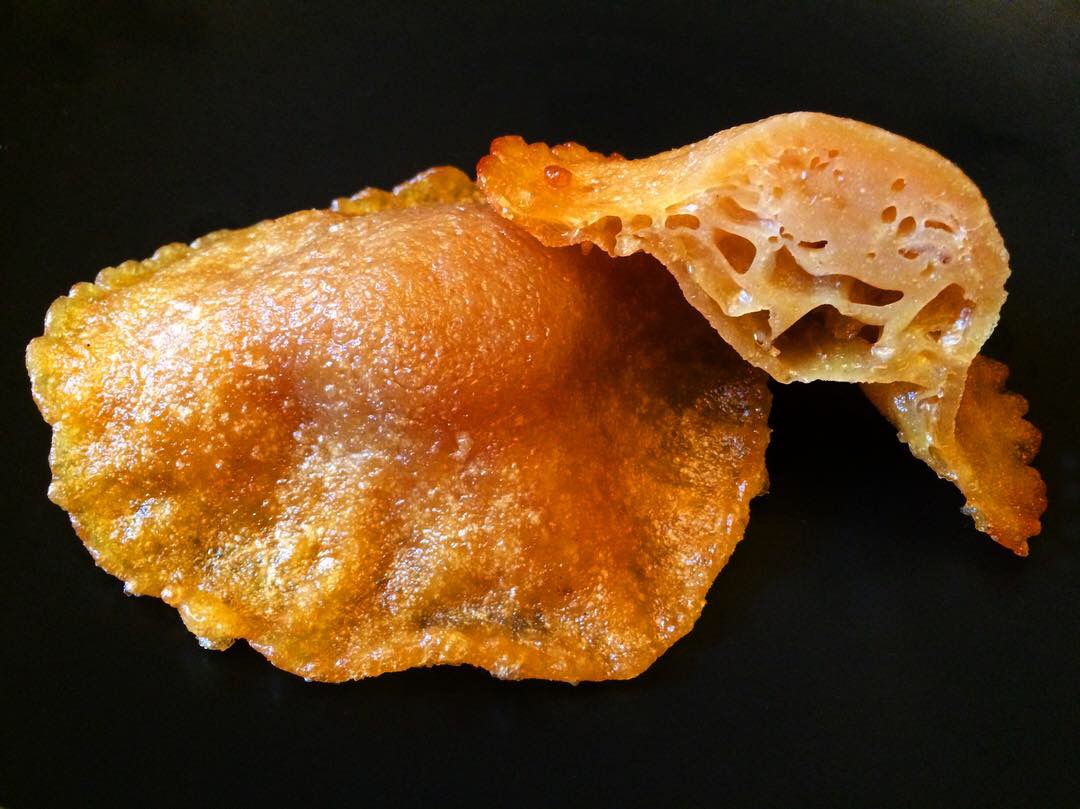 So many kue, so little time, but I was determined to get to the bottom of the puzzle. On a recent visit to the monthly NY Indonesian Food Bazaar at St. James Episcopal Church, 84-07 Broadway in Elmhurst, Queens, I had purchased some kue (diminutive Indonesian sweets/snacks) from Pecel Ndeso's booth, but I misidentified them in an earlier post. So I returned, and thanks to extensive discussion with the vendor and then another vendor who sold the same snack under a different name and my Indonesian friends @nigelsie (aka @hellomoonman), @fefeang (owner of the Taste of Surabaya booth at the bazaar), but especially to @erm718 for her detailed descriptions, I think I've got it now, to wit:
The first photo is serabi. @erm718 writes, "Serabi making is very similar to American pancake making, where the batter is spread onto a lightly oiled pan, but not flipped." (See the browned bottom of the kue in the lower right of the photo.) "Traditionally clay pans are used for serabi, but now metal pans are also used." Holes bubble up on top as the serabi cooks. Variations exist distinguished by the thickness of the kue and the toppings; the one in this photo, serabi basah (basah means wet), came accompanied by a bag of coconut milk sweetened with palm sugar. Thicker than a typical pancake and with a light, fluffy, almost fine-crumb cakey texture, the flavor was enhanced by the addition of a little pandan essence (that's where the green tinge comes from). Warm, anointed by the sweet coconut milk, the taste intensified; definitely a treat.
The kue shaped like a flying saucer is cucur. @erm718 writes, "Cucur's batter is poured into lots of hot oil and deep fried; cucur is eaten as is." There's a bit of a chewy quality to it, its puffy, airy interior adding to the sensory pleasure; it benefitted from a little warming as well.
Thanks for your help, Elika!
Lots more to come from the bazaar….