Instagram Post 10/26/2018
(Click on any image to view it in high resolution.)
Upstairs at the downstairs Golden Mall.
Folks who are new to Flushing's OG Golden Shopping Mall at 41-28 Main St often just head downstairs (the former digs of Xi'an Famous Foods) to prowl the labyrinthine basement and enjoy the wares of a handful of vendors including the everything-is-delicious-here Tian Jin Dumpling House. Sometimes, however, they neglect the street level merchants; here's an example of what you'll find there from Tian Jin Meat Pie, 天津餡餅.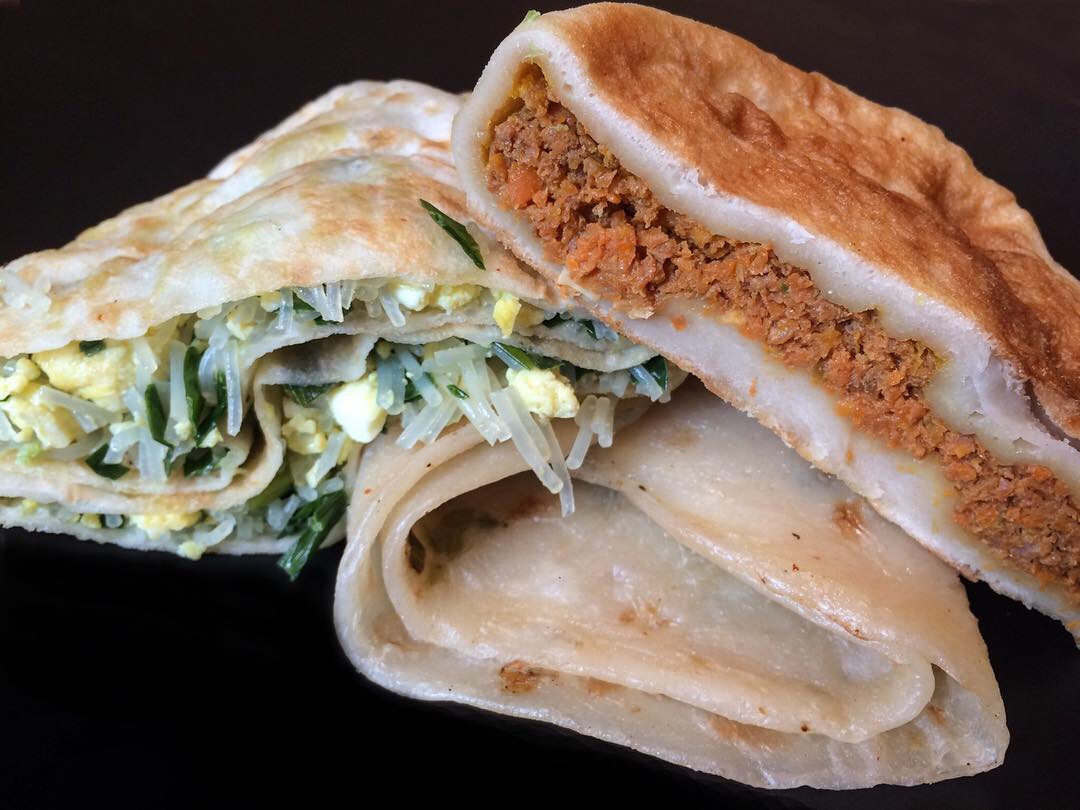 Top right, a hefty bing (餅, Chinese wheat-flour pancake or pie) stuffed with delicious savory ground lamb; on the left, a chive, egg, and vermicelli somewhat thinner, floppier bing; and a folded scallion pancake for support. Unlike the fried scallion pancakes you typically find in a menu's appetizer section, this doughy, steamed beauty is perfect for filling with whatever treats you find appropriate, perhaps from the bins there or elsewhere in Golden Mall. Or do as I do, buy some to warm up and experiment with at home.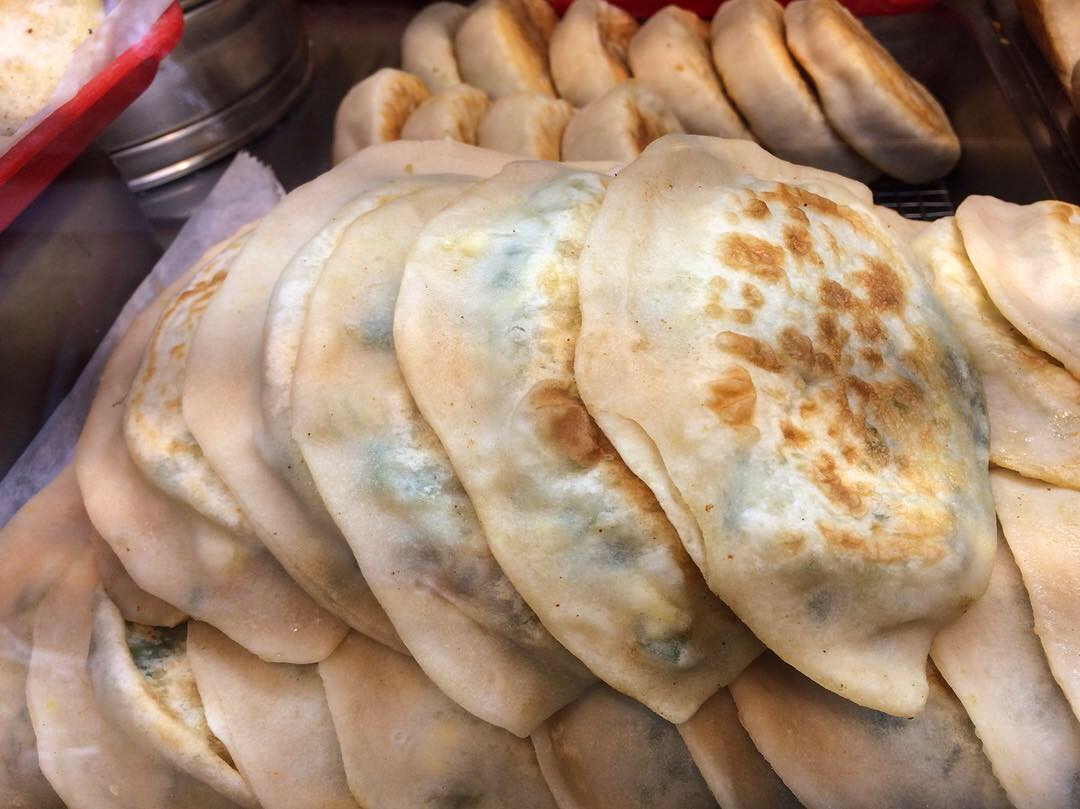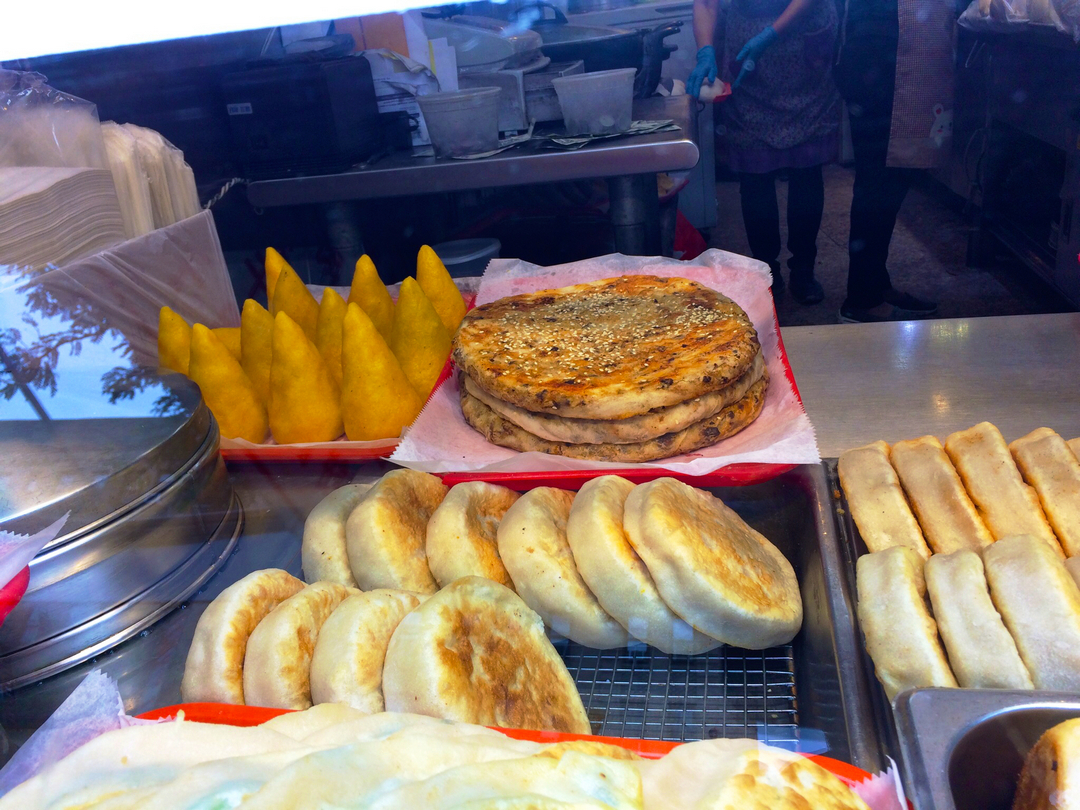 [1] Chive, egg, and vermicelli bings at the ready.
[2] Lamb bings in front being upstaged by the yellow conical items on the left and to the rear: Chinese cornbread. Yes, it's a thing.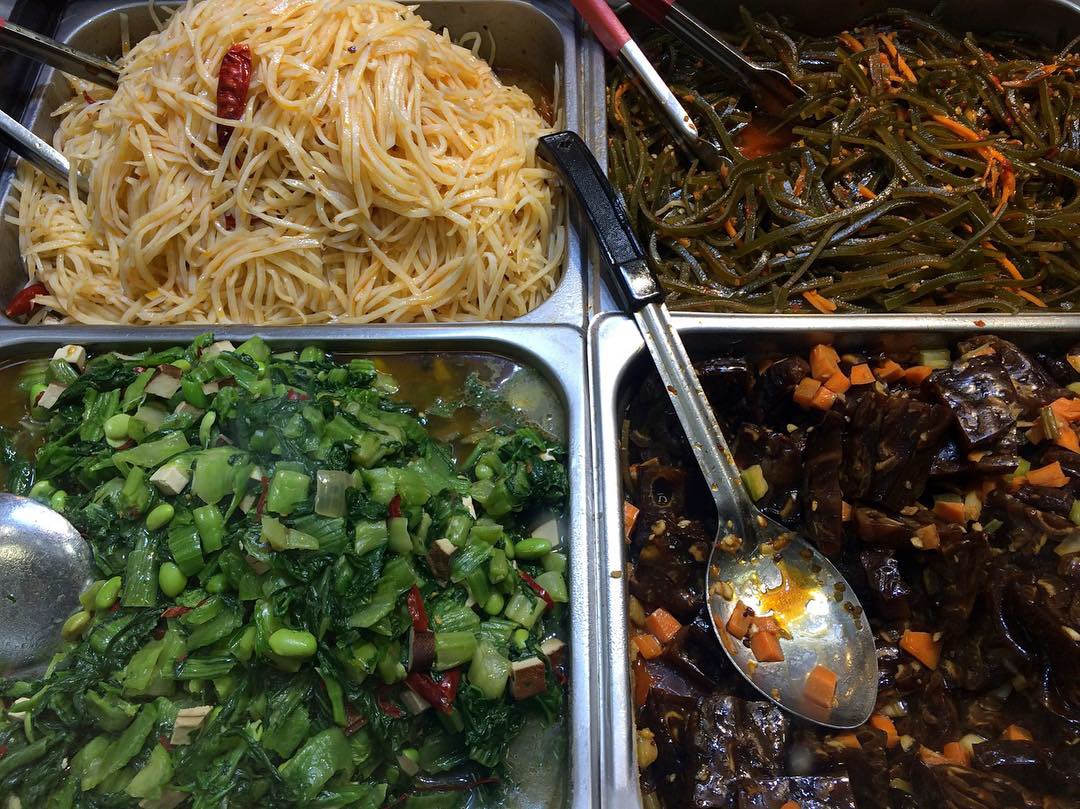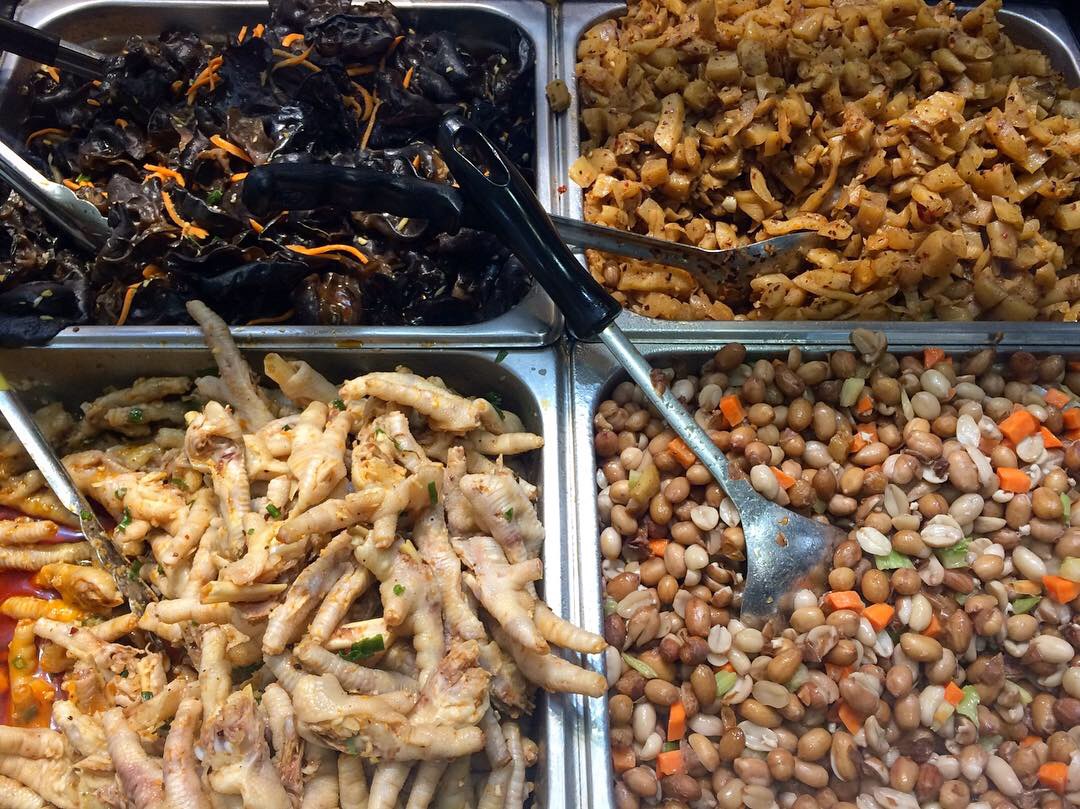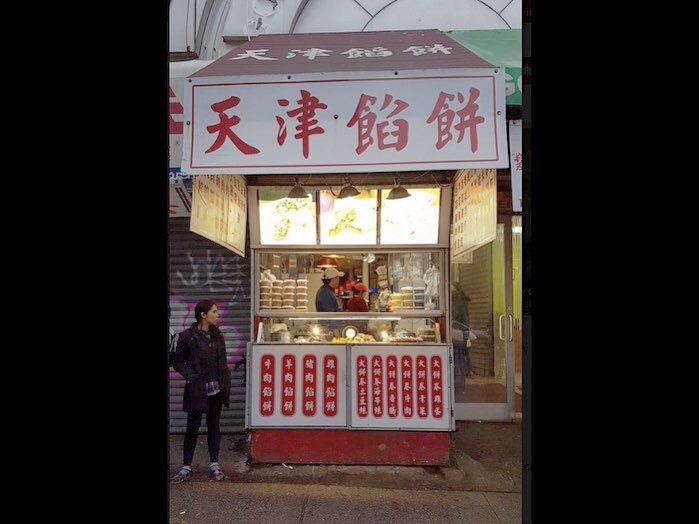 [1] One of the aforementioned bins…
[2] …and another.
[3] Look for this sign just to the left of the Golden Shopping Mall entrance.