Instagram Post 12/13/2018
(Click on any image to view it in high resolution.)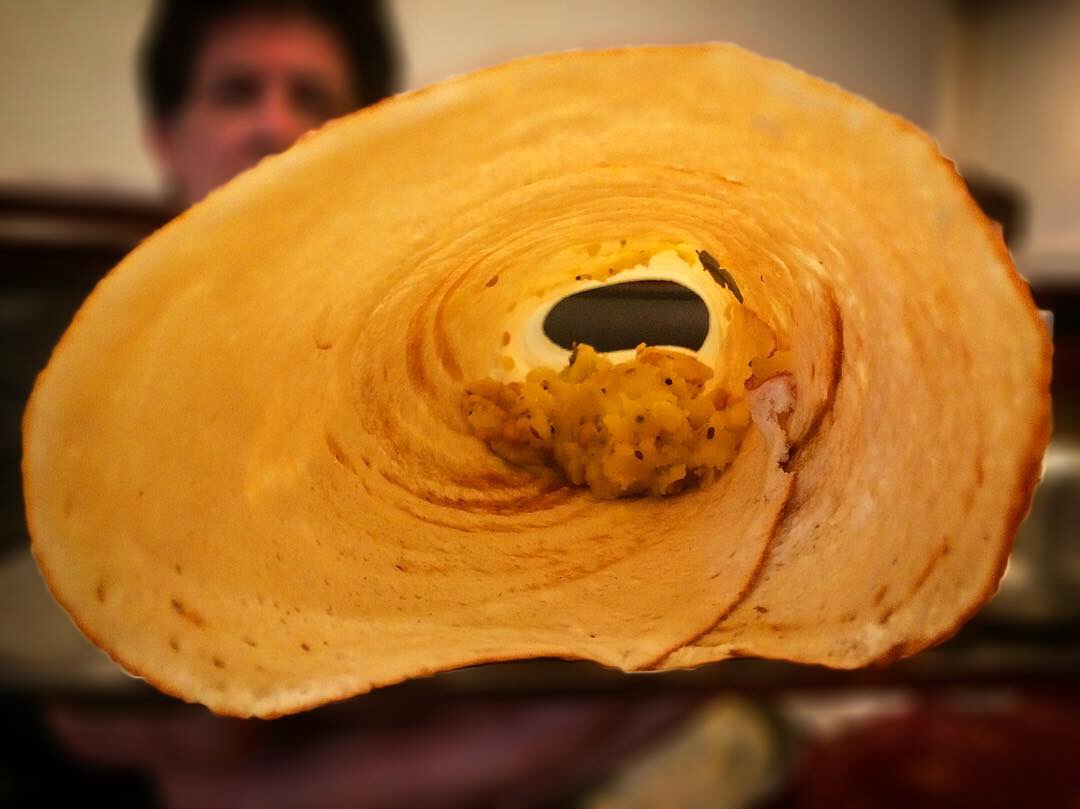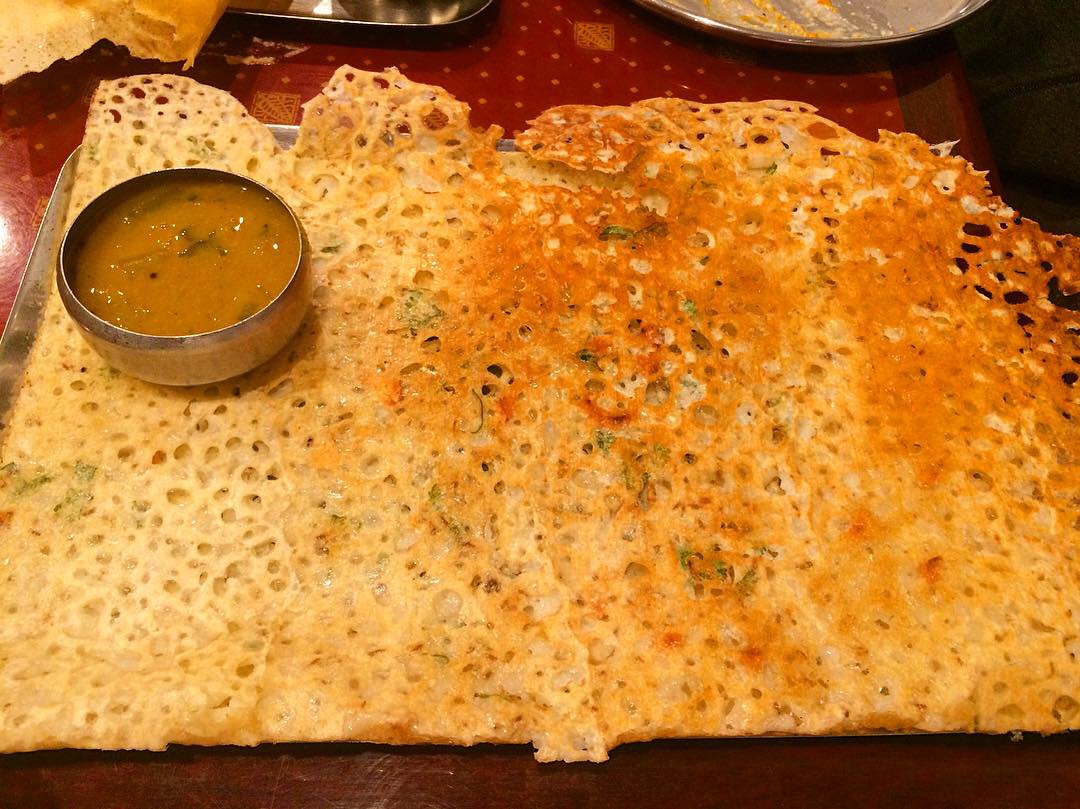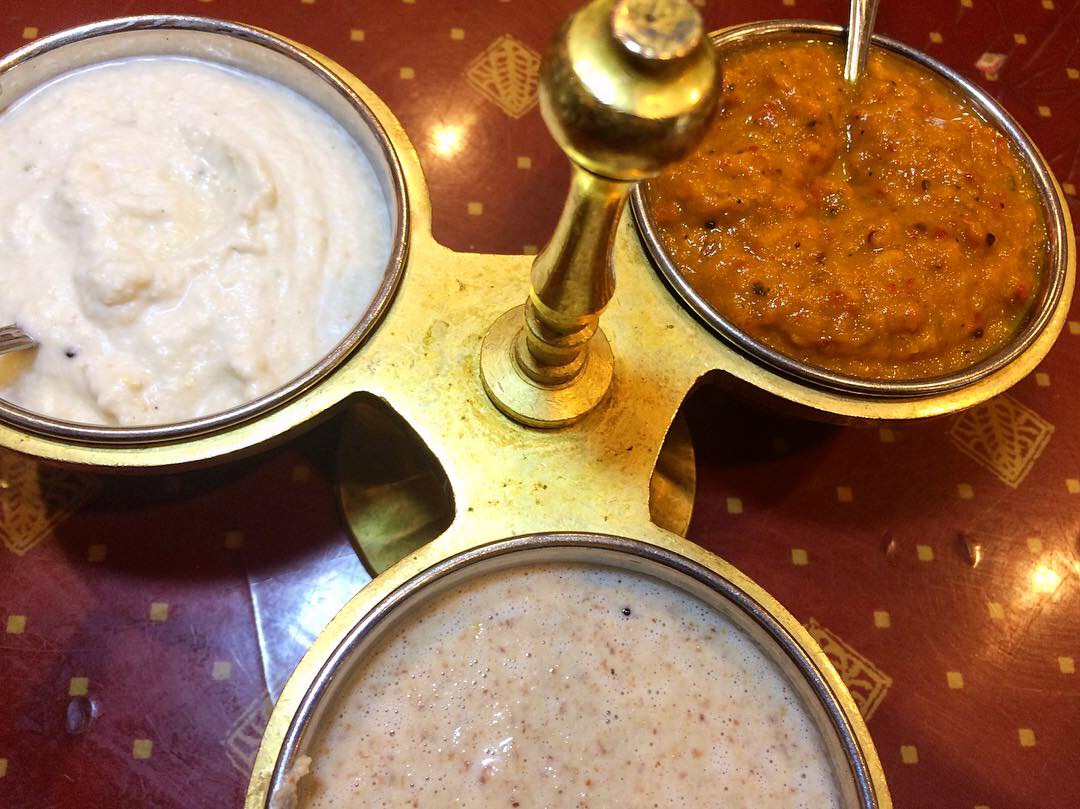 More from Chutney's, an exclusively vegetarian Indian restaurant at 827 Newark Avenue, Jersey City where everything we ordered was tiptop. As one would expect, the menu listed over two dozen types of dosa; here are two.
Dosa almost never quite fits on its serving tray, and indeed, that's part of its charm. Paper thin and crêpe-like in appearance but generally crisper, dosa is made from a fermented batter of rice and lentil flours, griddled, and typically filled with a dollop of vegetables or cheese, in this case with potato masala, a popular choice.
End on observation seems like something out of NASA's Image of the Day: here's looking at aloo, kid.
Plain (i.e., not spiced) Rava Dosa, by way of contrast. Lacy and even more fragile, made with semolina and other flours (and more to my liking), this thin batter is not fermented. Sambar, a spicy thin soup for dipping, on the side.
Chutney's chutneys, clockwise from left: coconut, tomato, and peanut.
More to come from Chutney's….