Instagram Post 12/13/2018
(Click on any image to view it in high resolution.)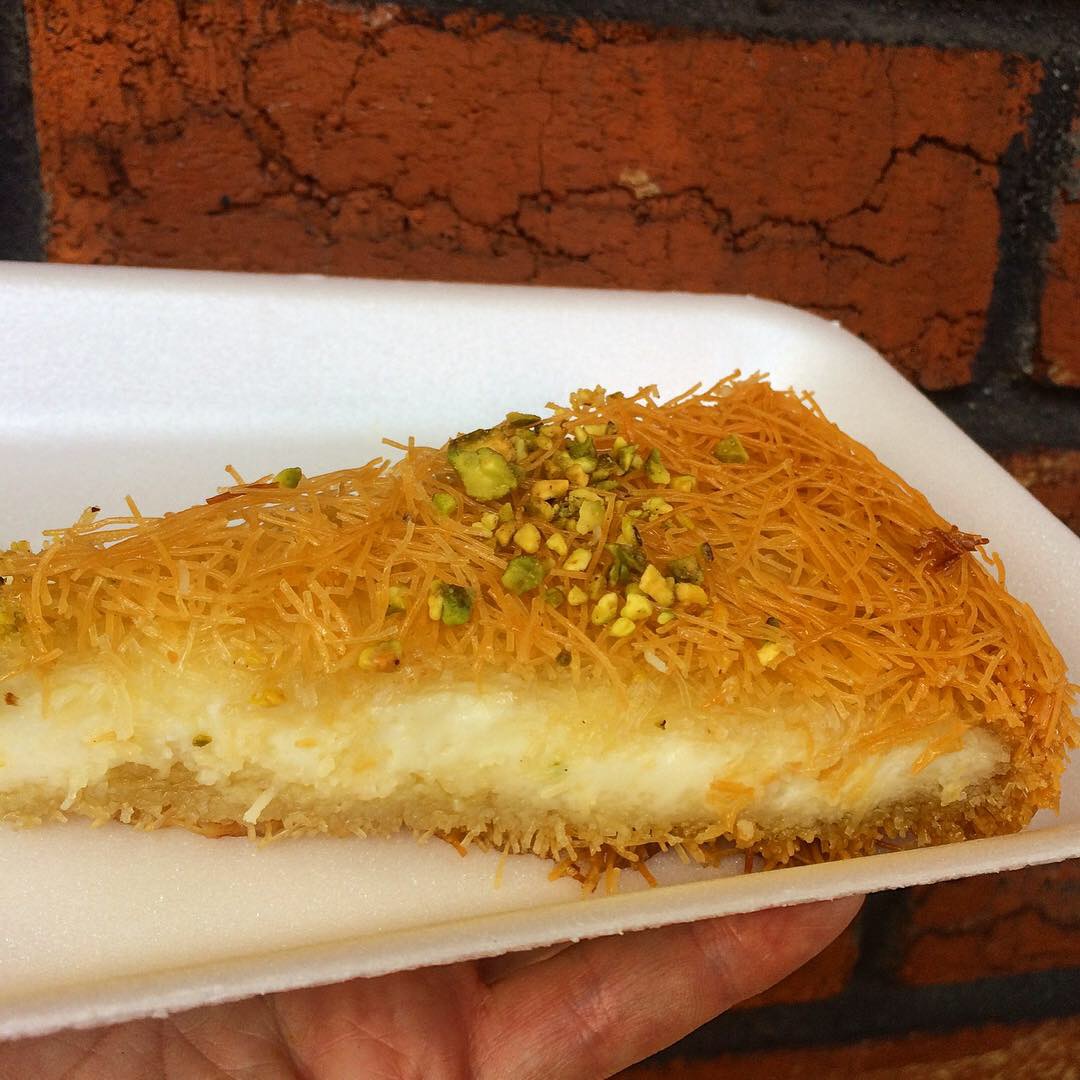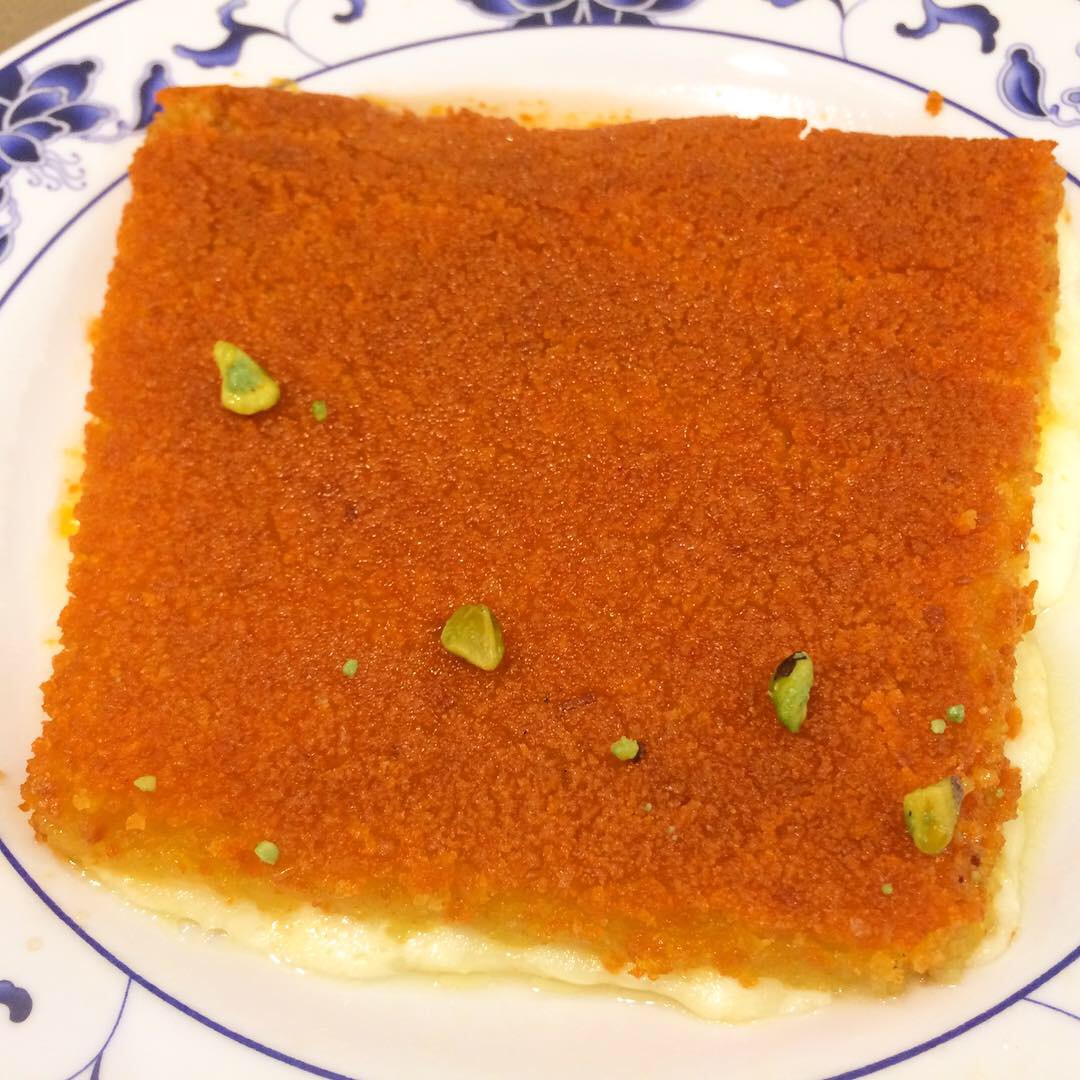 Having recently done a post about a hearty meal we enjoyed in Brooklyn's Middle Eastern neighborhood, Bay Ridge, I thought it appropriate to follow up with a coda about dessert. We hit two bakeries that day (there are many more), partly in a quest to see who made the better kanafeh.
Kanafeh, also spelled knafeh, kunafa, (there are many more), but always reliably كُنافة, is hypersweet and made with sugar syrup-drenched crisp shredded dough that conceals rich delights like clotted cream or cheese and is often topped with chopped nuts. You'll recognize it easily: Picture a large pizza positioned on its round aluminum pan; now increase its size by, oh, half again as much; now instead of pizza toppings, picture finely shredded noodle-like dough so orange in hue that it would put a fresh carrot to shame; now forget that I said anything about pizza, it'll only be confusing, but you've got the picture.
At Cedar's Pastry and Ice Cream Shop, 7204 5th Ave, we tried two different kinds of kanafeh (there are many more), [1] mastic/ashta, the hands down winner by my standards, and [2] cheese.
[3] At Nablus Sweets, 6812 5th Ave, where the pans are square – picture Sicilian pizza, now forget I said that – we chose one with cheese and a different topping (there are many more) but I wish we had plumped for one of the other varieties as well.
Perhaps one day I'll bring a few friends and we'll do a proper smackdown of all the varieties because, as you've no doubt discerned…there are many more.