Instagram Post 12/19/2018
(Click on any image to view it in high resolution.)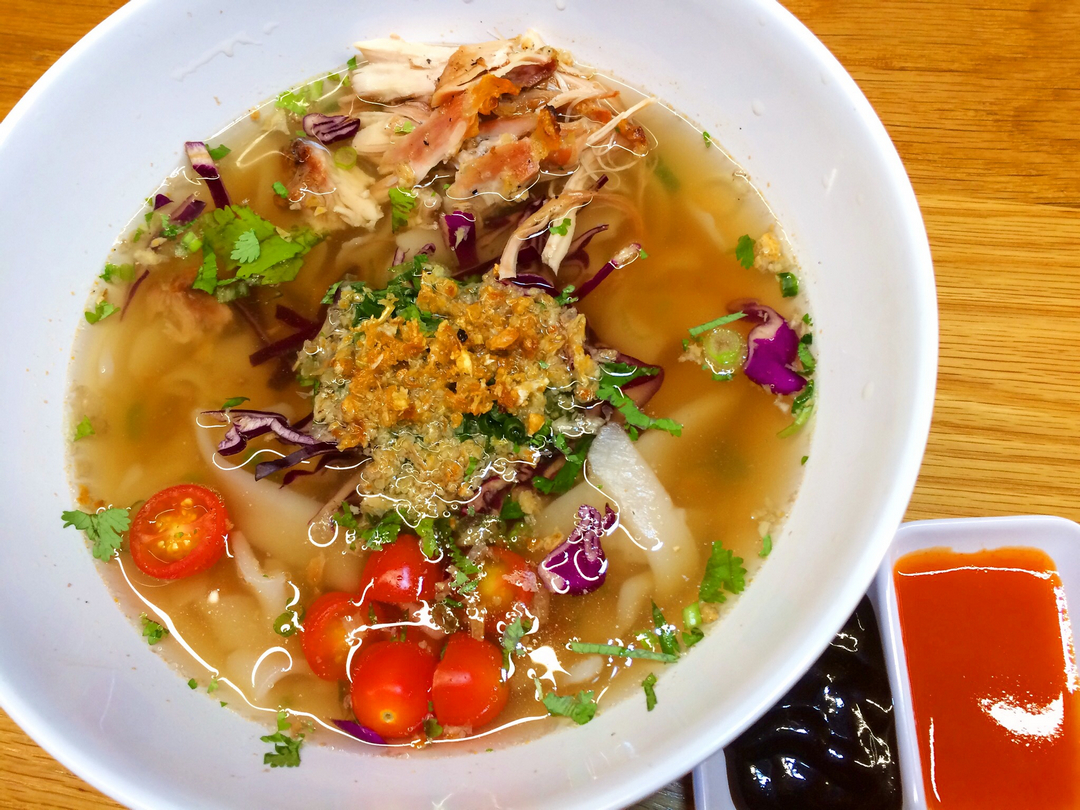 This is Khao Piak Sen, a rice noodle soup from I Eat Lao Food, at North 3rd St Market, 103 North 3rd St in Williamsburg. Hearty, chewy, handmade noodles, traditionally crafted from rice flour and tapioca starch, lounge in a light chicken broth infused with lemongrass, makrut lime leaf, and galangal. Shredded chicken, cilantro leaves, bits of purple cabbage, and the sweetest tiny cherry tomatoes I've ever tasted float above the noodles and add just the right amount of interest to this delicious weekend special.
As I've written before, I Eat Lao Food is at North 3rd St Market for a limited run – about a month. Everything I've tasted there is truly remarkable and I can't underscore enough that you indulge in their outstanding food while you still have the chance. Follow them on Instagram @ieatlaofood for business hours and current announcements.
More to come from I Eat Lao Food, but don't wait for my posts! Just go there and taste for yourself!