Instagram Post 12/20/2018
(Click on any image to view it in high resolution.)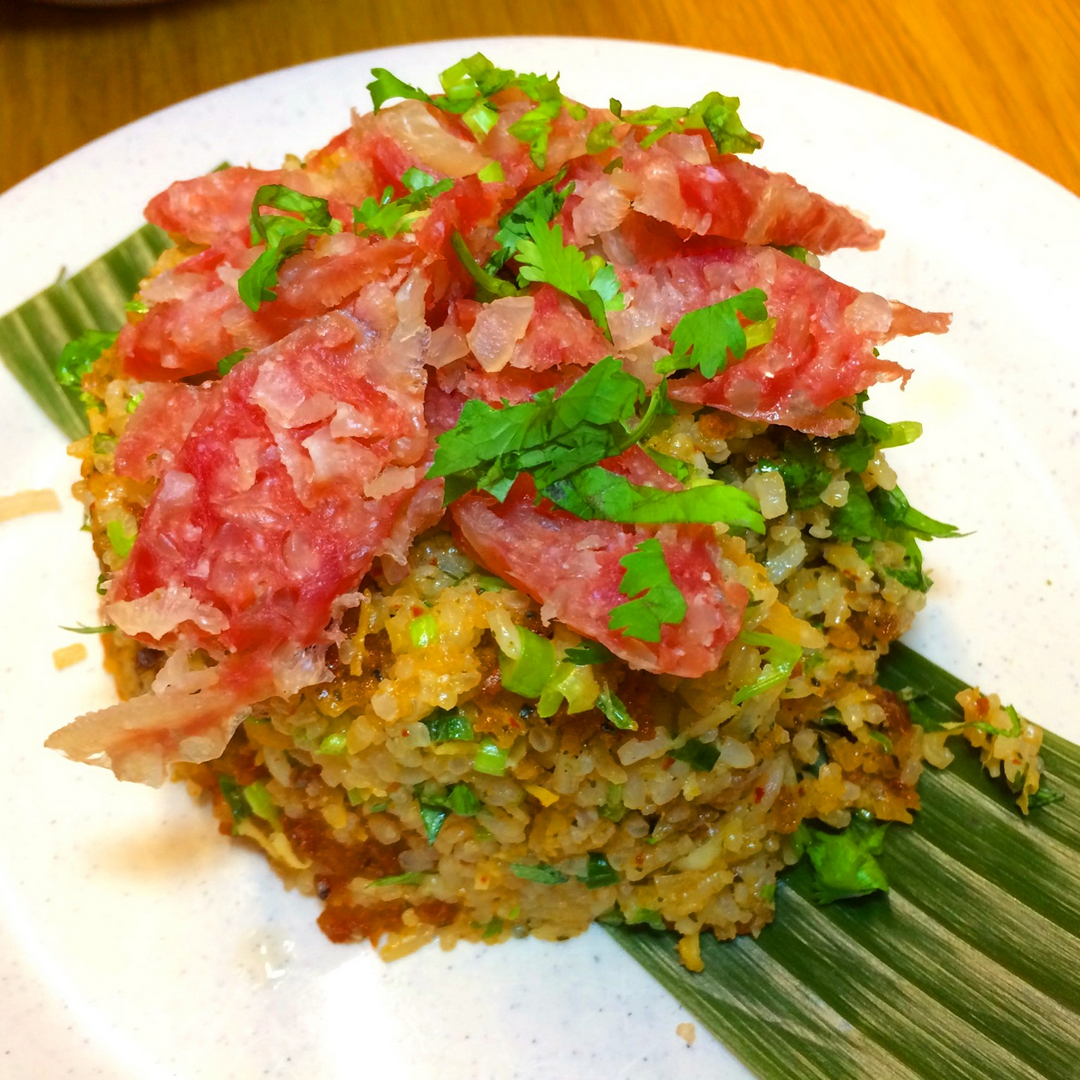 It's pretty obvious by now that I've got a thing for Vendy Awards finalist I Eat Lao Food as does everybody else who has ever sampled their wares. The first time I tasted their amazing cooking was at the Queens Night Market where they presented this dish, Nam Khao, crispy curry coconut fried rice topped with cured pork (som moo), tangy and delicious, that provided a vital texture and flavor contrast to the rice.
You may have eaten something similar in Northern Thai restaurants. Similar does not mean the same. Prepare for a wonderfully different taste sensation that, from what I can tell, is universally loved. Go with a friend and play "Find the Crispy Bits".
I Eat Lao Food is located at North 3rd St Market, 103 North 3rd St in Williamsburg but only until January 15, so you've got less than 30 dining days left! Don't delay!