Instagram Post 12/22/2018
(Click on any image to view it in high resolution.)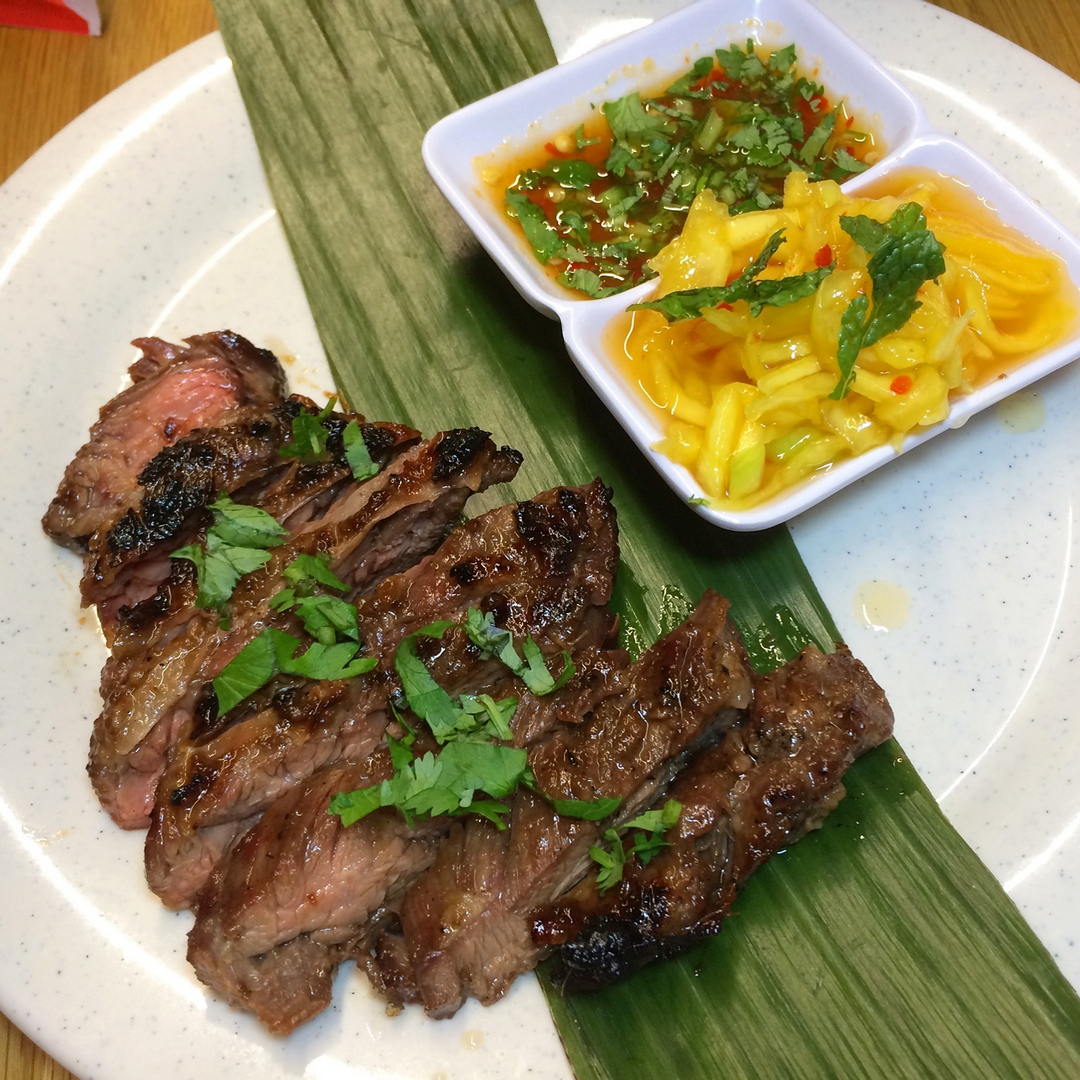 Fifty million Instagrammers can't be wrong! Okay, I'm exaggerating, but every review I've seen of I Eat Lao Food, located at North 3rd St Market, 103 North 3rd St in Williamsburg (but only until January 15) is positively glowing. Just like their cuisine.
Here's Ping Seen – "ping" means grilled, "seen" means meat. Deliciously marinated skirt steak with laotian jeow som, the classic spicy, sour, sweet, salty dipping sauce for grilled meat on the side. Even if you're neophobic, this dish is universally accessible and is an absolute must. (Well, that is, along with everything else on the menu! 😉)
Okay. That's it. I'm fresh out of exclamations and exhortations. Just this: If you suffer from FOMO on what might be the best food you'll taste in 2018, please go there while you still can! All I want for Christmas is to see these folks open up a permanent brick and mortar venue.
I promise to save you a spot in line!