Instagram Post 2/20/2019
(Click on any image to view it in high resolution.)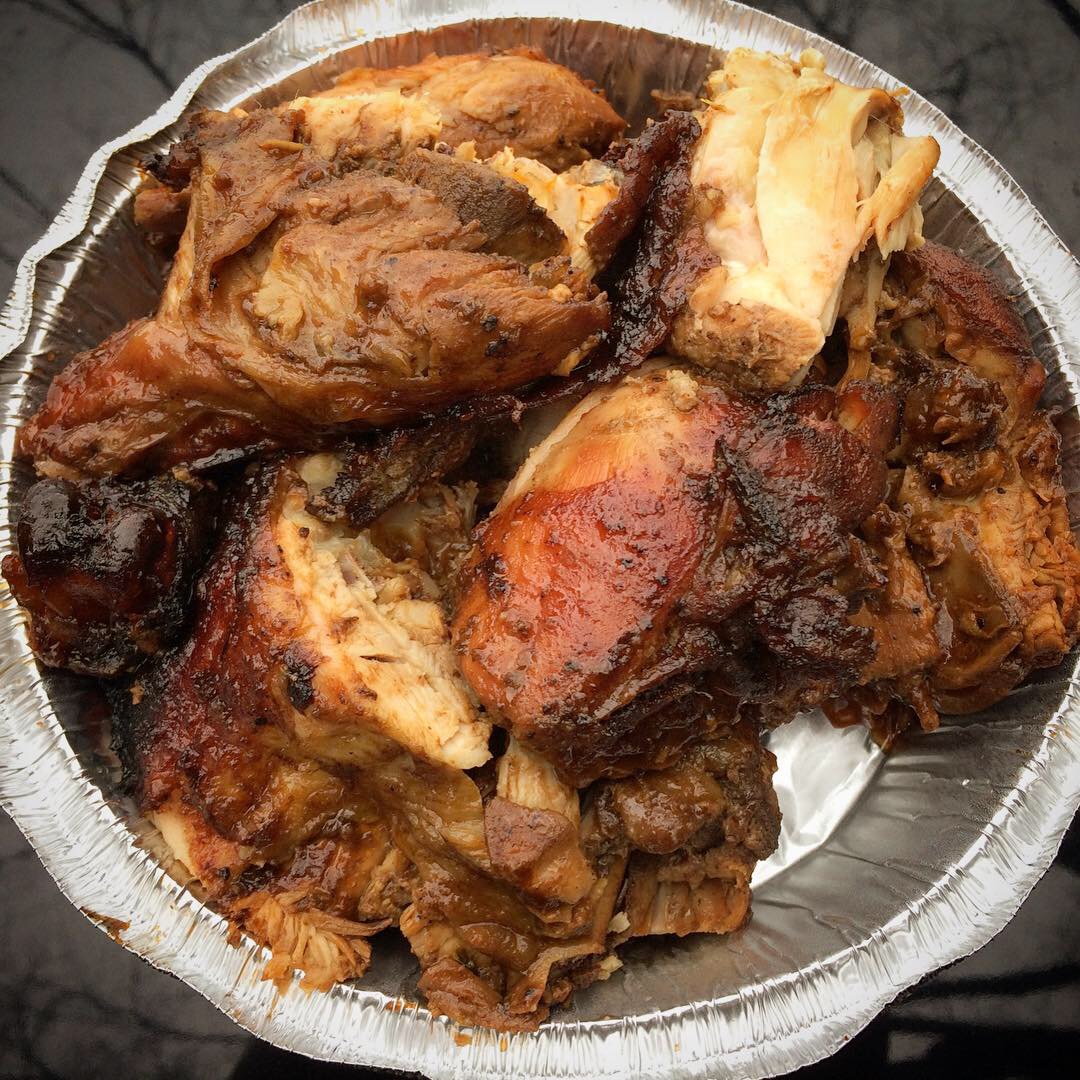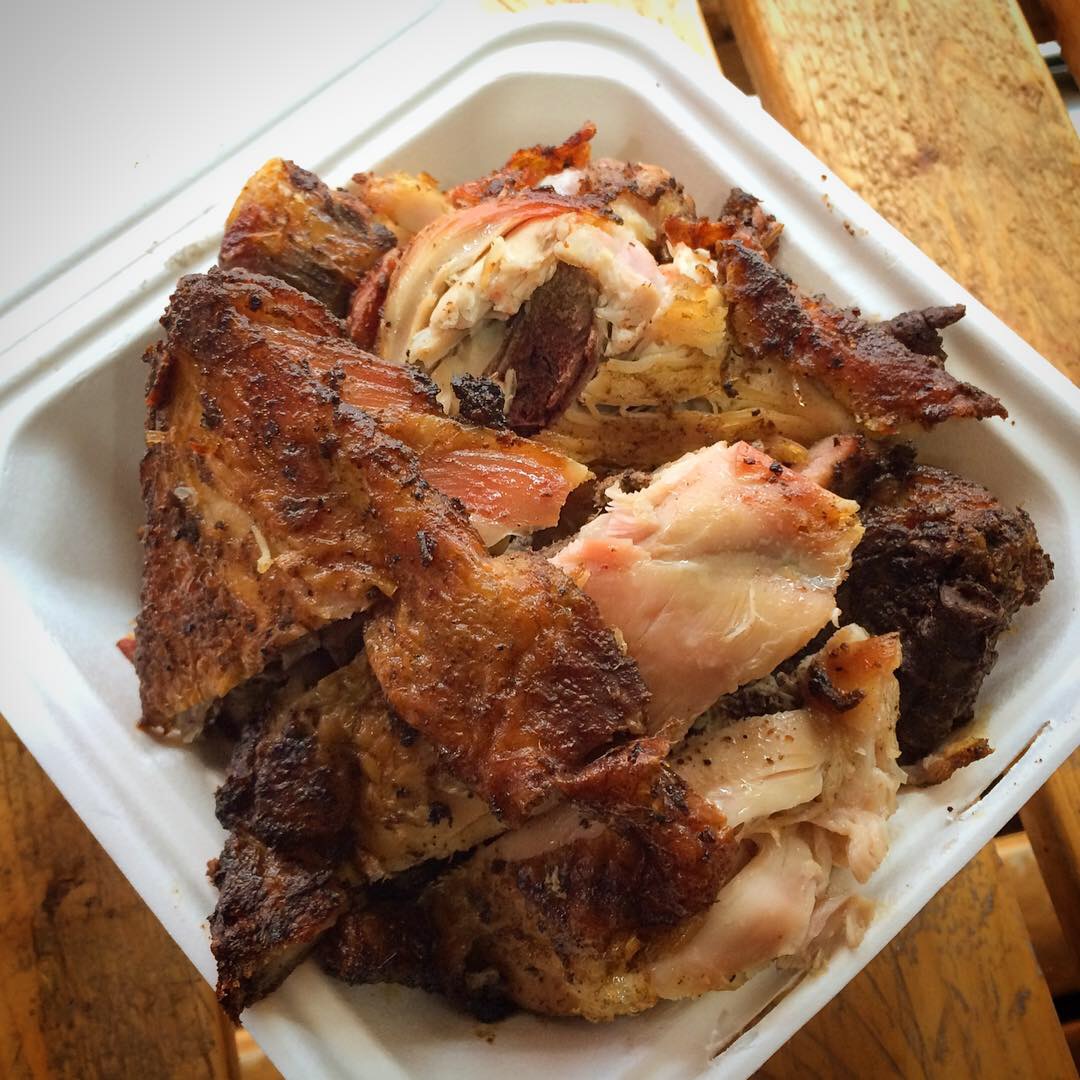 On our recent Caribbean Crawl in Crown Heights, Brooklyn, the judges chewed over jerk chicken, pitting [1] Triple D's Place, 771 Washington Ave, against [2] Peppa's Jerk Chicken, 791 Prospect Place. I've always been a huge DDD's fan (huge, because I've eaten so much of it), but I also dig Peppa's so this was a greatly anticipated one-on-one competition.
Both were delicious, of course, but it seemed that the experience wasn't quite canonical. New recipes? I doubt it. If it ain't broke, don't fix it. Then I recalled that in addition to classic jerk seasoning, the chicken should be shot through with piquant smokiness. Both seemed anemic in that regard, and that led me to the theory that perhaps in warmer weather only, the chicken is grilled outdoors where billowing clouds of sweet smoke announce its whereabouts, but in winter, it's cooked indoors so it doesn't get that ecstatic intensity that I associate with jerk orthodoxy.
As usual, my OCD got the better of me so the next day I headed off to Triple D's to confirm my suspicions – and to procure a large order to go. Yep, that's the ticket! (And speaking of tickets, the local gendarmes frown upon streetside gastronomy, so get it whenever it's available!) Come spring, I'll arrange a proper rematch.