Instagram Post 2/25/2019
(Click on any image to view it in high resolution.)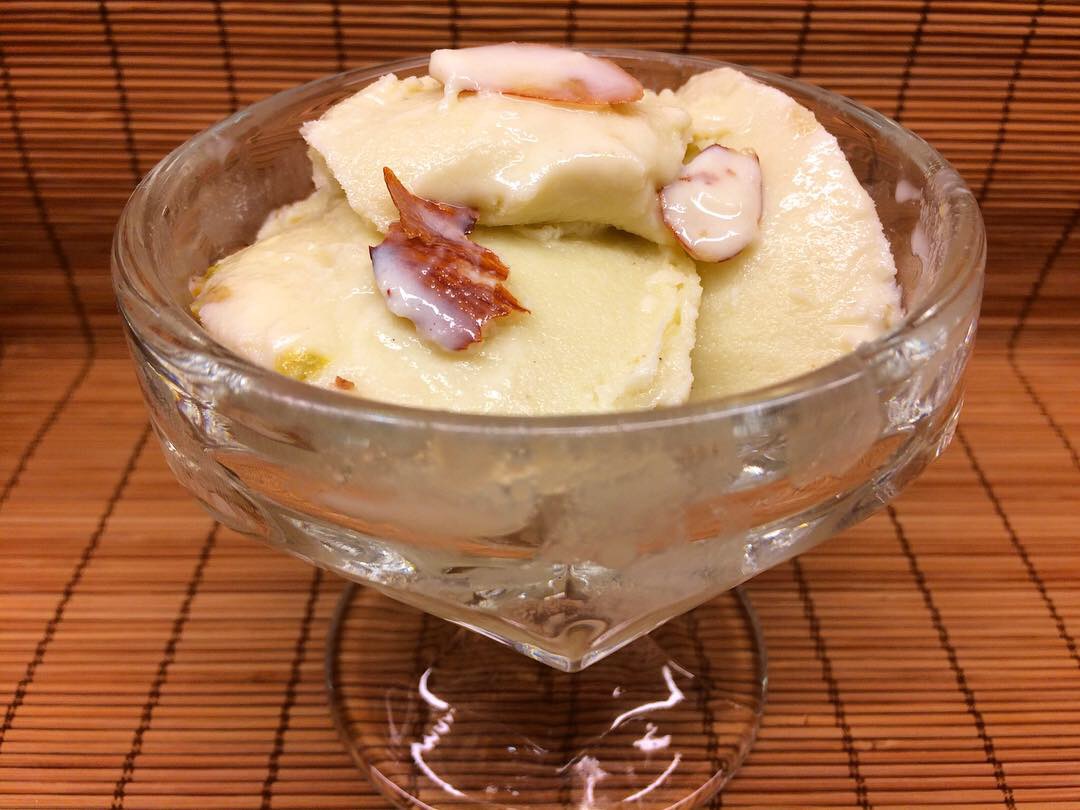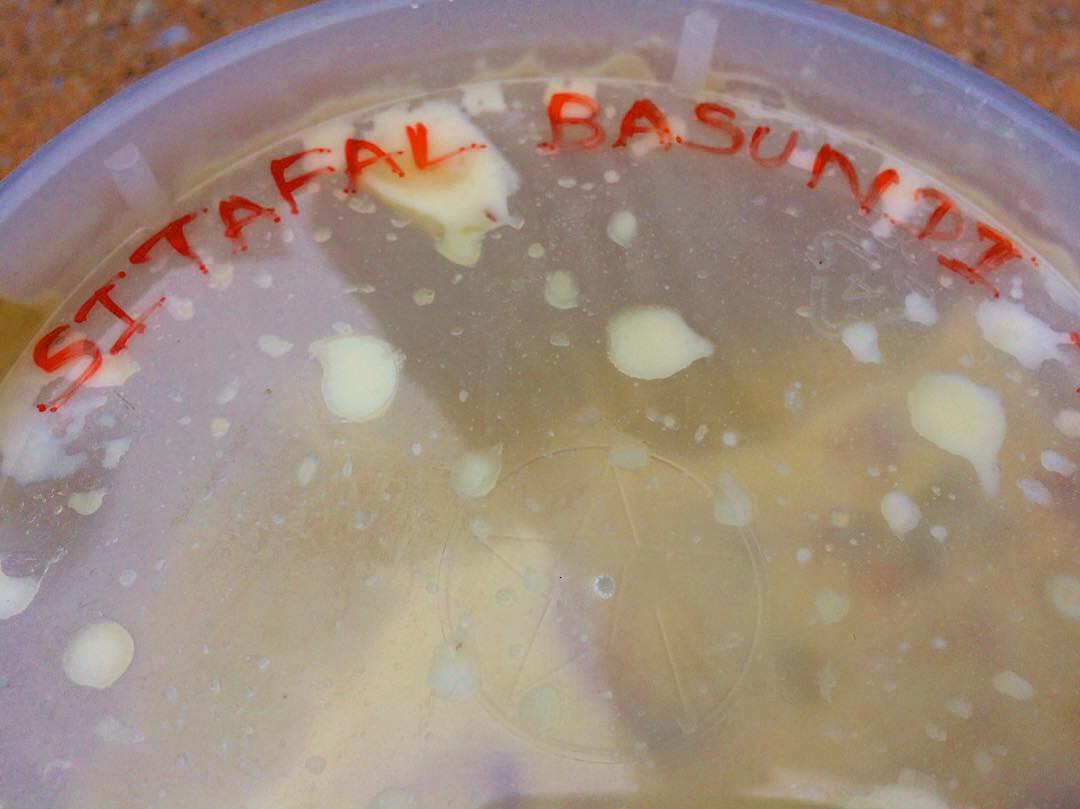 Exploring ethnic neighborhoods with likeminded foodnerd friends is pretty much my favorite pastime. On a delightful crawl through Jersey City, NJ, we stopped along the way at Rajbhog Sweets, 812 Newark Ave. We were all familiar with their outpost in Jackson Heights, Queens, but this venue appeared to offer a slightly different selection of mithai, chaats, and snacks so I was intrigued.
Peering into one of the freezer cases, I spotted a plastic container unceremoniously hand labeled "Sitafal Basundi" (second photo). Sitafal is the Hindi word for custard apple, a luscious tropical fruit that's available in season at ethnic markets and sidewalk fruit stands if you know where to go (hint 😉). Basundi is a rich, creamy dessert, particularly popular in western India, that can be served warm or chilled. Made from long cooked cream, whole milk or sweetened condensed milk plus nuts, fruits and spices like cardamom and saffron, one could think of it as kulfi semifreddo. Being a fan of Indian sweets of every fashion, I'm rather partial to it and this version was delicious.
So many more wonderful places along that strip, I need to return soon. Who's coming with me?