Instagram Post 2/26/2019
(Click on any image to view it in high resolution.)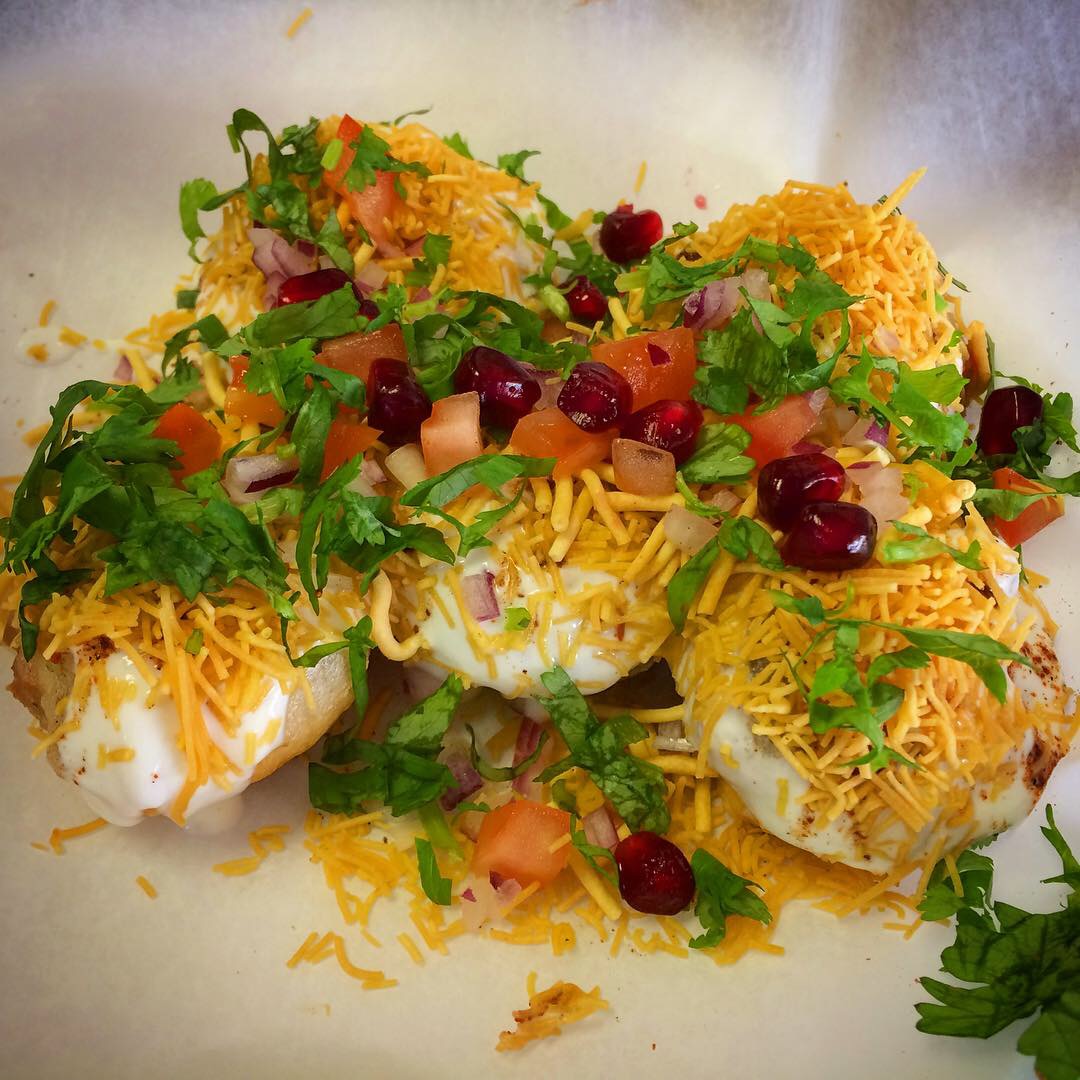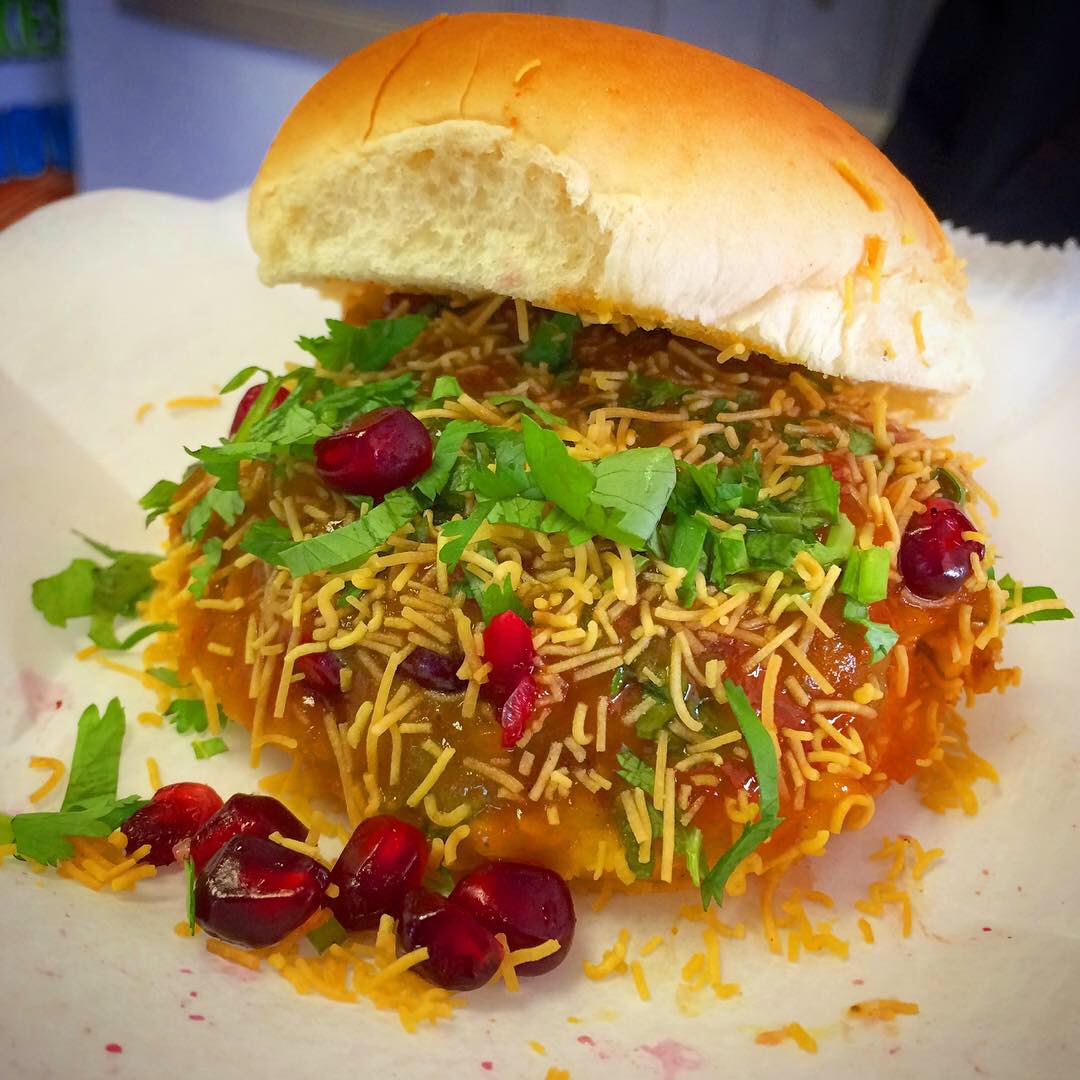 "Live Pani Puri!" proclaimed the signs along Jersey City's Newark Avenue. A common Indian street food, pani puri consists of a crispy spherical shell filled with potatoes or chickpeas, doused with chutney (usually tamarind) and chat masala (a spice blend) and sprinkled with sev (crunchy chickpea noodles); its yogurt-laden counterpart is dahi puri. Each purveyor's recipe is unique, and therein lies the fun of taste-testing a series of them. Pop one into your mouth whole, no biting please. But "live"? Perhaps in a nod to authentic street vendors back home, Jersey City's method of production is replicated at a station within the confines of a restaurant where your pani puri, sweet or spicy, is produced à la minute.
[1] Around the corner at 2978 JFK Blvd, Narendra Patel and his wife Hetel own Chat & Juice Express, a small shop dedicated to Gujarati street snacks. (BTW, you might see the word spelled chaat elsewhere.) Here's their version of dahi puri adorned with jewel-like pomegranate seeds.
[2] This is Dabeli, a peanutty Gujarati specialty that features mashed potatoes and Narendra's own special masala blend. Definitely worth a stop along a pani puri crawl!