Instagram Post 3/9/2019
(Click on any image to view it in high resolution.)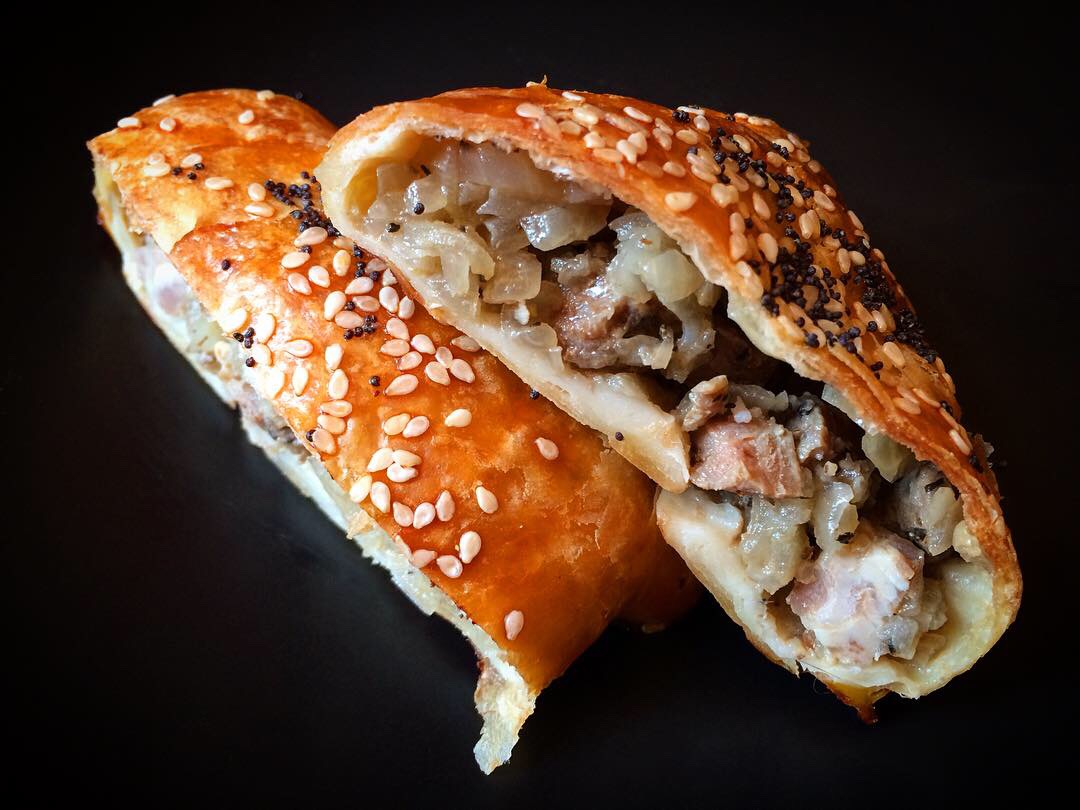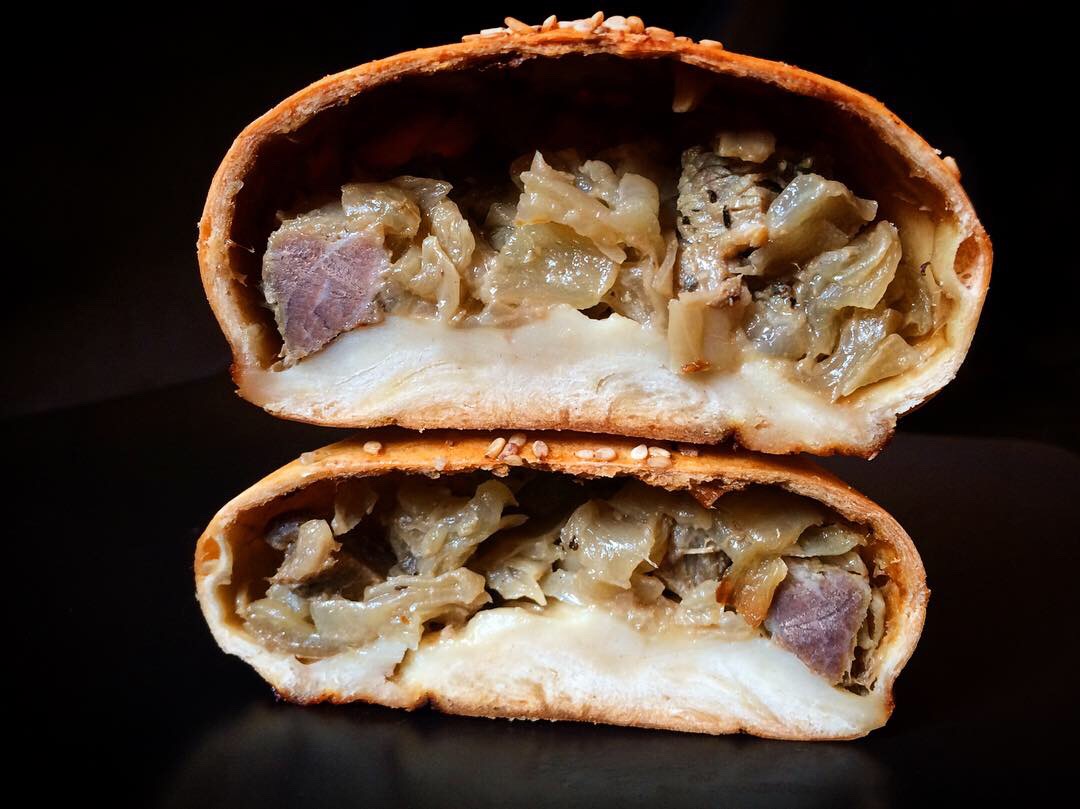 Bukharan Jews emigrated from Central Asia's Emirate of Bukhara, now Uzbekistan and Tajikistan, after the fall of the Soviet Union; many came to the US and settled in Forest Hills and Rego Park, Queens. Evidence of this population can be seen in markets and shops along 108th Street, "Bukharan Broadway", but cross Grand Central Parkway and the Van Wyck Expressway and you'll discover another pocket in Kew Gardens Hills. Sadly, a number of businesses there were devastated by a massive fire in December, 2016. Eternal survivors, many rebuilt their establishments as well as their lives. One such triumph is Haim's International, a market at 72-68 Main Street, where we found these savory Bukharan meat pies called goshtgizhda.
[1] Two similar but distinct varieties were available. The first, triangular in shape like a sambusa or samsa hailing from the same region, boasted thinner, softer, puffier dough and a double shot of seeds, poppy and sesame.
[2] The second, a spherical orb, featured a thicker, stiffer dough and was strewn with sesame seeds alone. They shared a similar filling of diced beef and onions that had been cooked together with lamb fat if I am to believe my taste buds and recipe research. A delightful find.