Instagram Post 4/11/2019
(Click on any image to view it in high resolution.)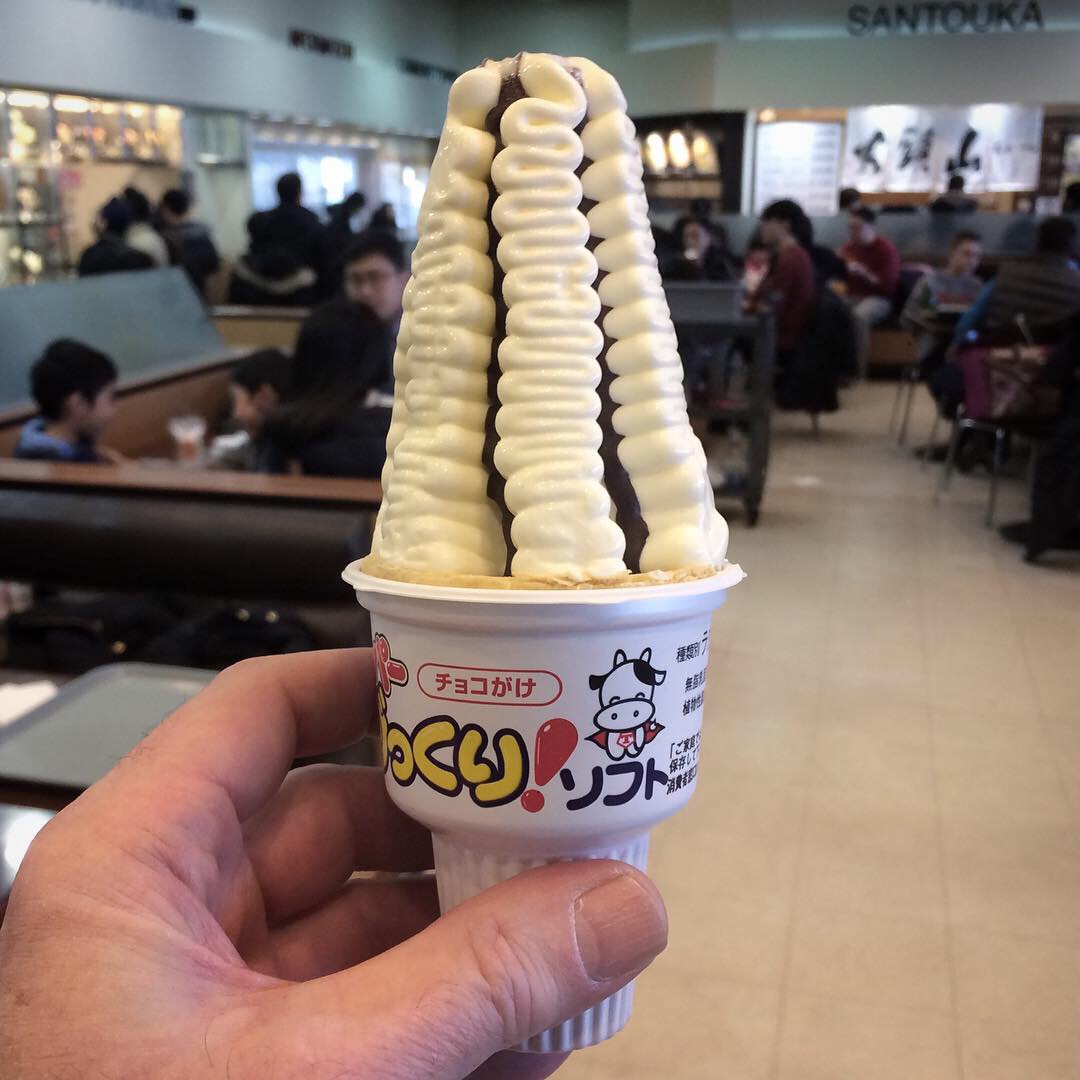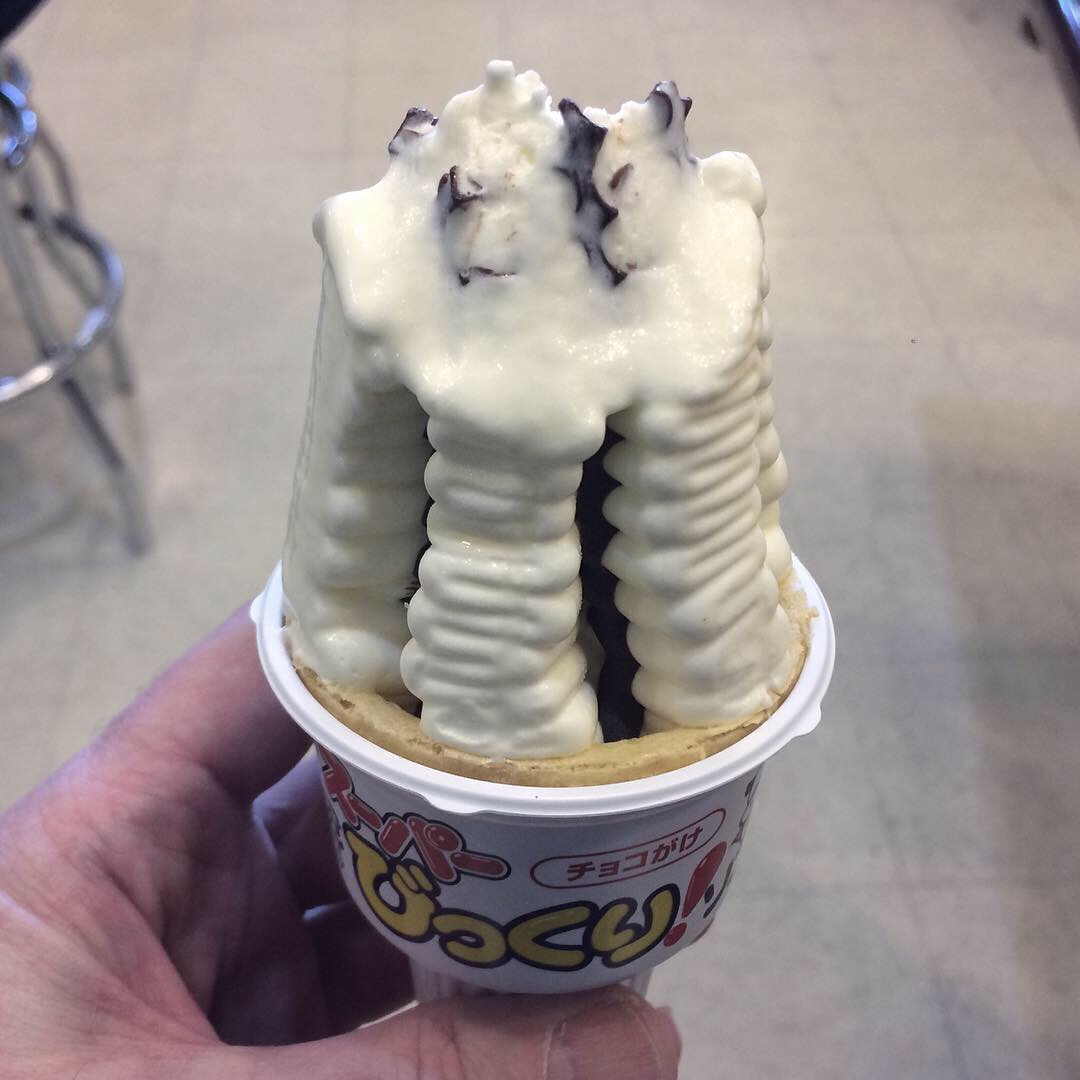 Is it warm enough yet to start writing about ice cream? (And does it even need to be warm at all?)
[1] A recent visit to the frozen food aisle at Mitsuwa Marketplace, probably the most comprehensive exclusively Japanese supermarket in the area, turned up this besquiggled, choko-cliff of an ice cream cone that was too visually compelling to forego. I made my way through the red balloon katakana ("super"), the yellow hiragana (bikkuri which means "amazed"), and the creamy soft-serve curlicue to be rewarded with a crunchy chocolate supporting infrastructure.
[2] The inside scoop (as it were). Truth in advertising: "amazed" pretty much summed it up.
Mitsuwa Marketplace is located at 595 River Road, Edgewater, NJ.