Instagram Post 7/3/2019
(Click on any image to view it in high resolution.)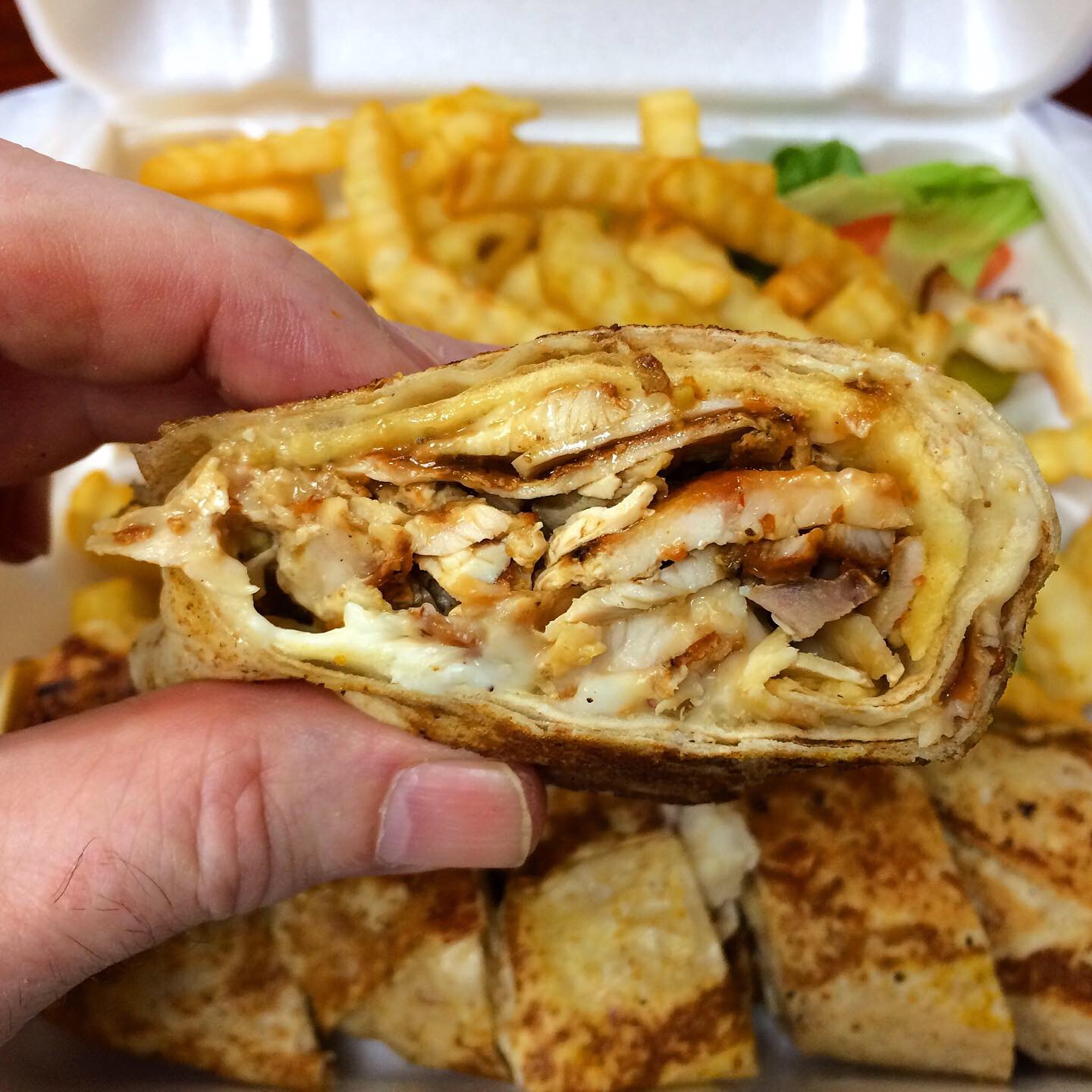 One of the newer establishments in Brooklyn's Middle Eastern neighborhood (which I still think should be called "Little Levant") is Al-Sham Restaurant at 7701 5th Ave in Bay Ridge. On its compact menu, you'll find the usual suspects like hummus, baba ganoush, and falafel, but their emphasis seems to be the chicken shawarma, available on a platter with fries or as a "sandwich" (their word) since it's really shaved into a piece of laffa (flatbread), rolled up with pickles and toum, and grilled. Toum is a sauce made primarily of olive oil and garlic that's whipped into a fluffy, snow white blizzard of a condiment; you'll receive a hefty dollop of it on the side if you order fries. Think of it as the Levantine answer to Mediterranean aioli.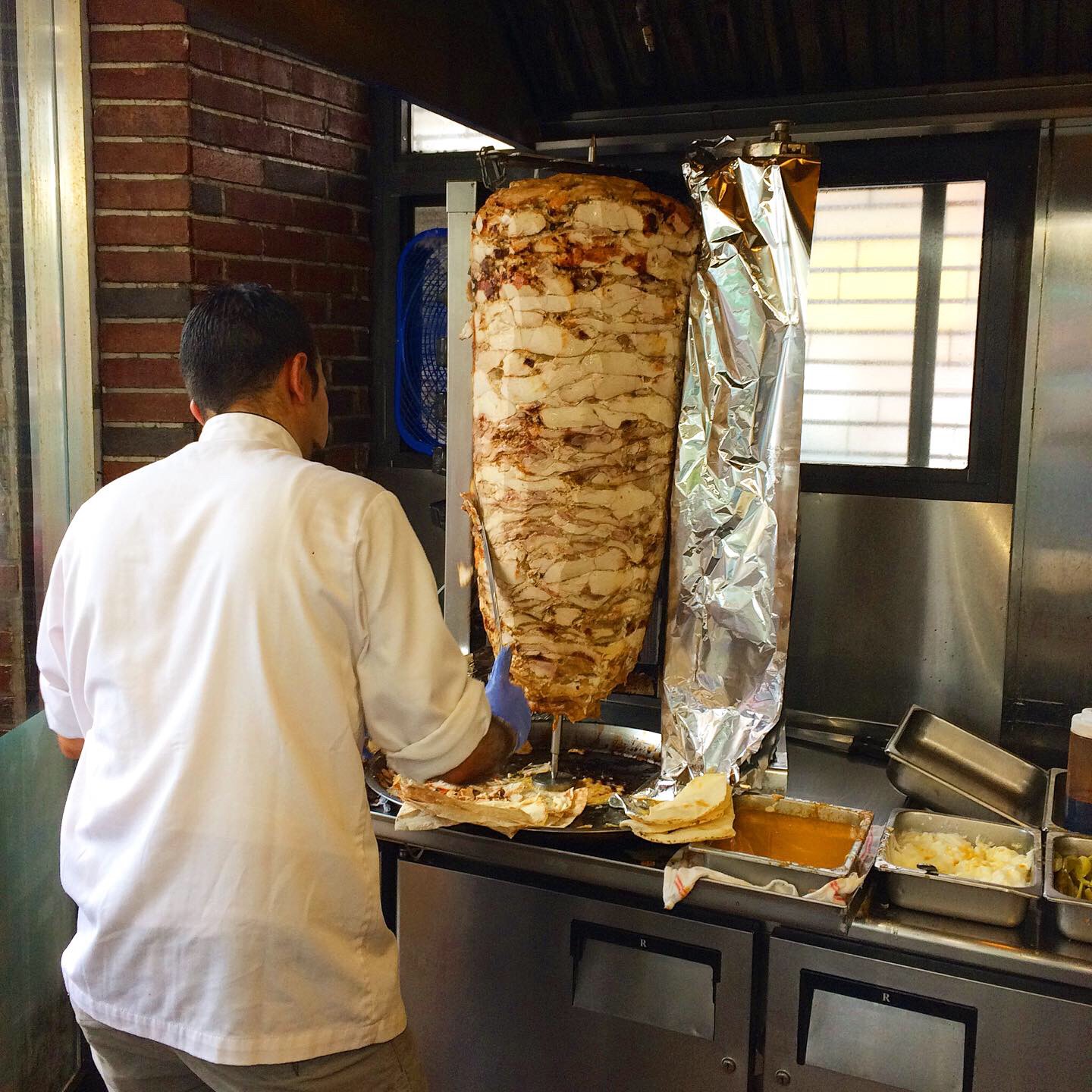 Strategically positioned by the window, the chicken shawarma is gargantuan compared to others along the strip. Foodies fond of photographing favorite finds frequently position a quarter or a spoon beside the food for the purpose of demonstrating relative size. Here, we've situated a human to serve the same purpose. Kidding. But seriously, that's one big honkin' shawarma. As he rotated the shawarma, shaving it down, he repeatedly slathered it with a substance I couldn't quite make out, but I'm guessing it was toum, glorious toum.
There was something undefinably fresh about this chicken shawarma (the only kind they offer, BTW); I don't know if it was because it was a new batch or because of the continual application of toum, but here's hoping they maintain that same quality as they whittle it down. And yes, it's a stop along my Middle Eastern Bay Ridge food tour; to learn more, check out my Ethnojunkets page. Hope to see you!