Instagram Post 8/12/2019
It was an interminable wait (but that's not unusual for this neighborhood at lunchtime) in sweltering heat (but that's not unusual for this city in summertime), and I was keen to explore this new-to-me ethnic restaurant (but that's not unusual for this gourmand at any time).
(Click on any image to view it in high resolution.)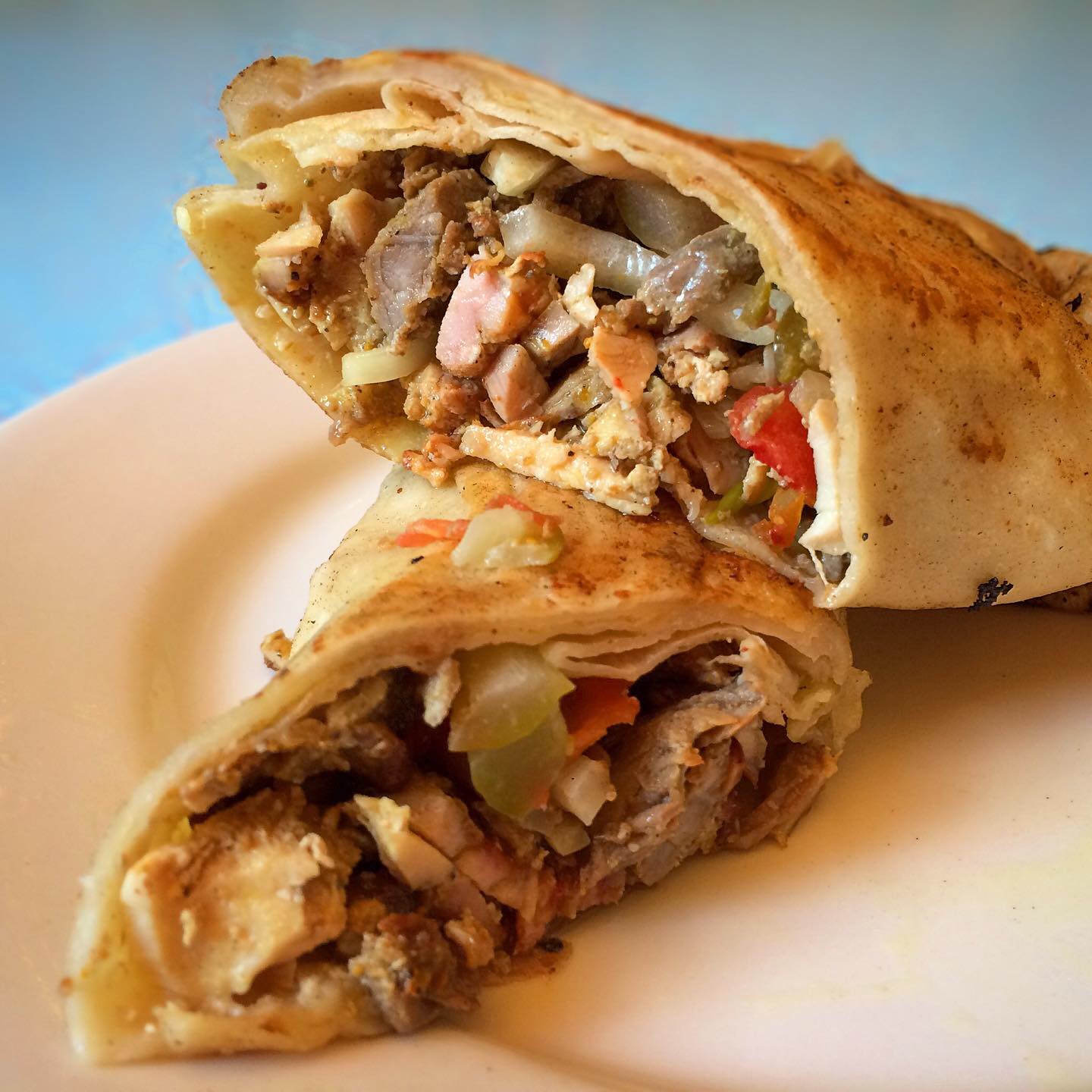 Al Aqsa Bakery & Restaurant, 6917 5th Ave in Bay Ridge, Brooklyn, proudly (see second photo) serves Middle Eastern cuisine with a Palestinian flair. I was eager to try the "Mix Shawerma" which combines chicken and lamb, perfect for me because it obviates the need to make a decision. Packed with the two meats and veggies, it was worth the wait.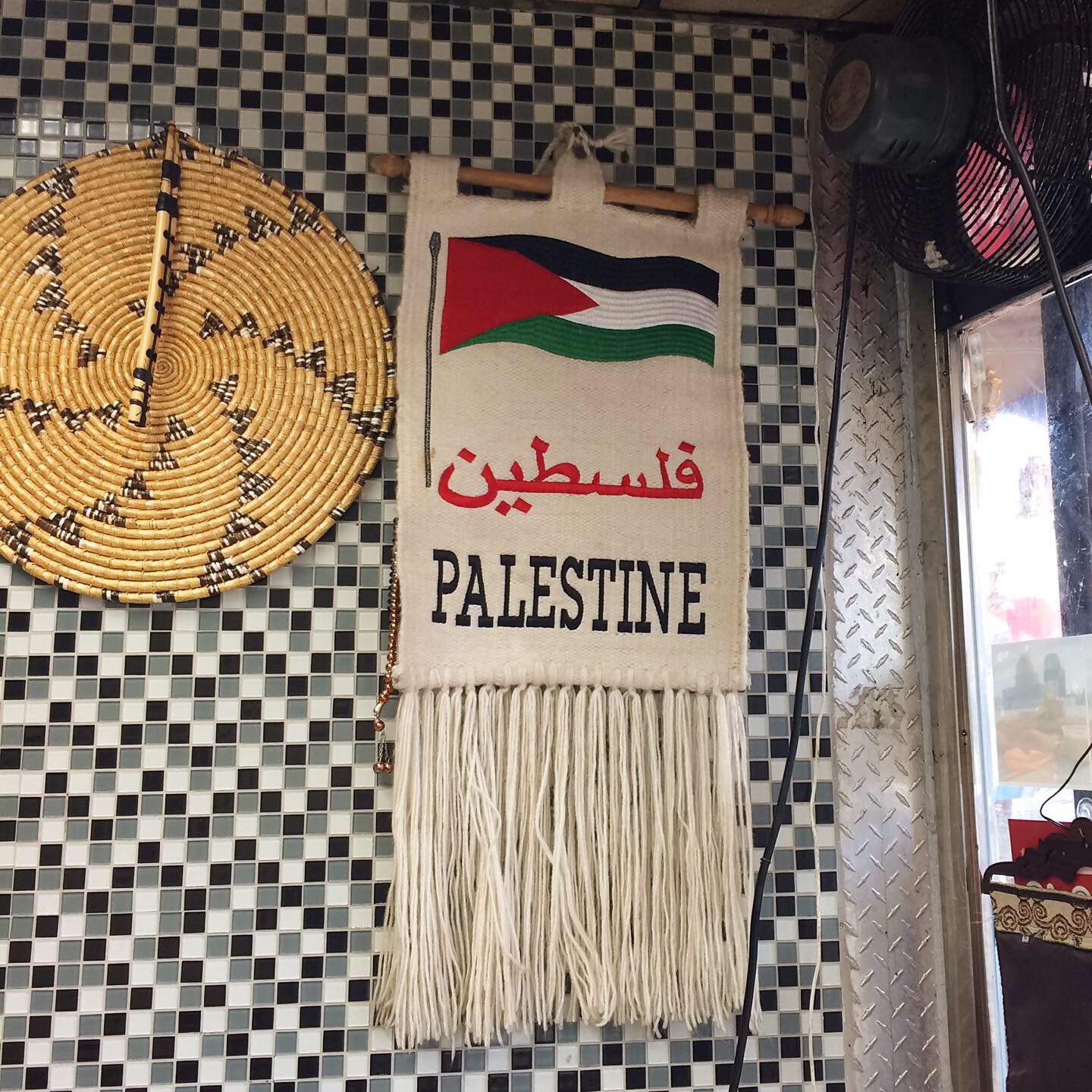 Since I was unfamiliar with it, I was curious about a dish on the menu called "ejjah"; Wikipedia describes eggah (from research, I don't think the spelling is an issue) as similar to a frittata with rather elaborate seasonings and fillings. I ordered it but was disappointed to receive basically a plain omelet fried in oil with an inconsequential amount (a pinch or two) of onion and parsley. I dunno. I should return though to check out their assortment of breads and cookies that are baked on the premises; those certainly looked appetizing.