Instagram Post 8/15/2019
(Click on any image to view it in high resolution.)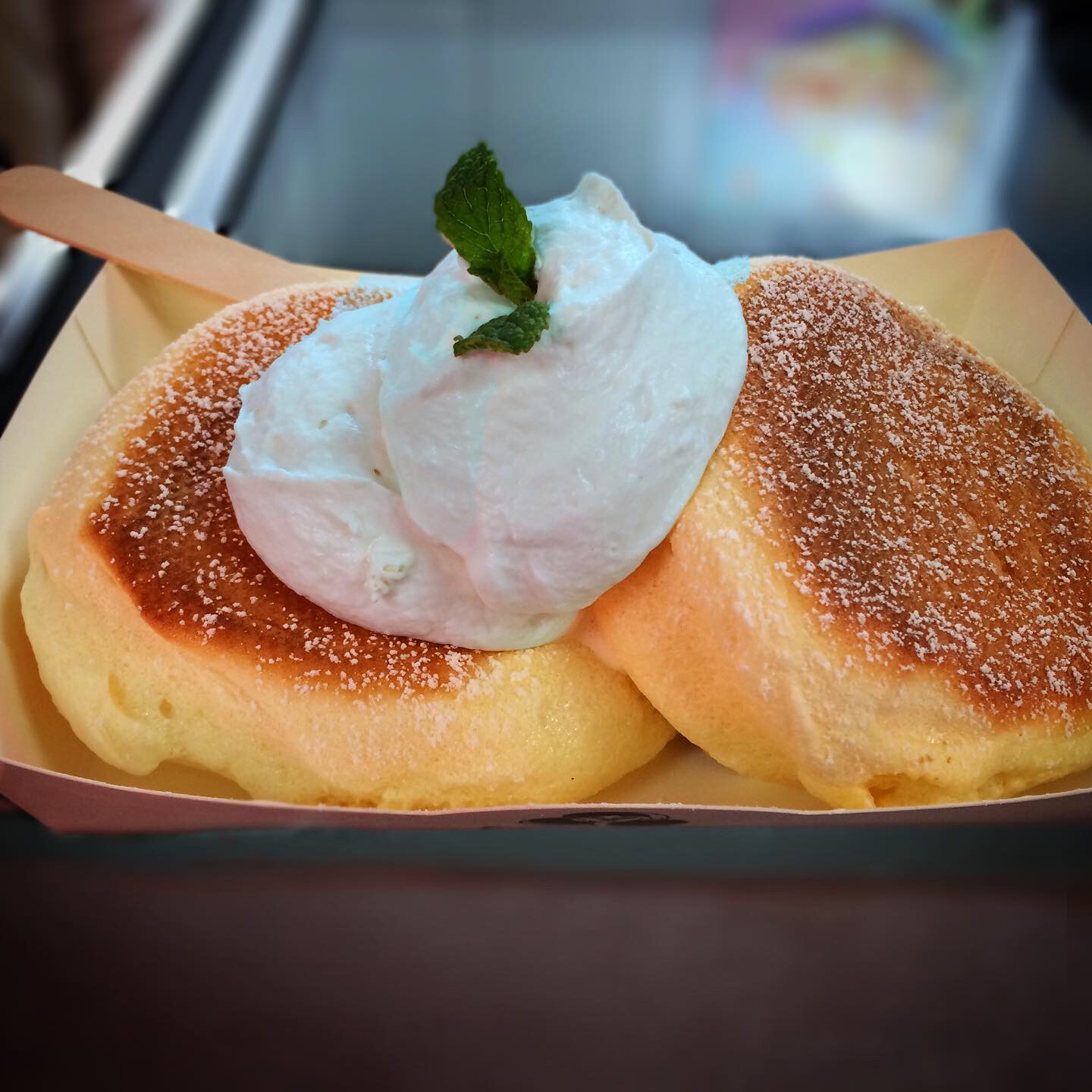 There's a new addition to the lineup of quality vendors in the mini-mall at 135-15 40th Road in Flushing. Keeping company with the likes of local luminaries Legend Chicken, Yi Fang Taiwan Fruit Tea, and the Flushing Ice Cream Factory, Eggcellent Soufflé Pancake opened on August 4 and their soufflé pancakes are outstanding. Possibly the lightest yet richest dessert in the neighborhood, they're fluffy, spongy, custardy, foamy, eggy, bouncy, moist, creamy and sweet. (I think that pretty much covers it.) The flavor list compels me to return for multiple visits: Original (with a kiss of maple cream), Crème Brûlée, Strawberry/Blueberry Yogurt Cream, Red Bean/Matcha Cream, Mango Yogurt Cream, and Chocolate/Banana/Caramel (with marshmallows, yet). With roots in Japan and Taiwan, these puppies are prepared from scratch (like apparently everything in that mini-mall if the immeasurably long lines are any indication, grumble, grumble) and you'll be advised that there will be a significant wait.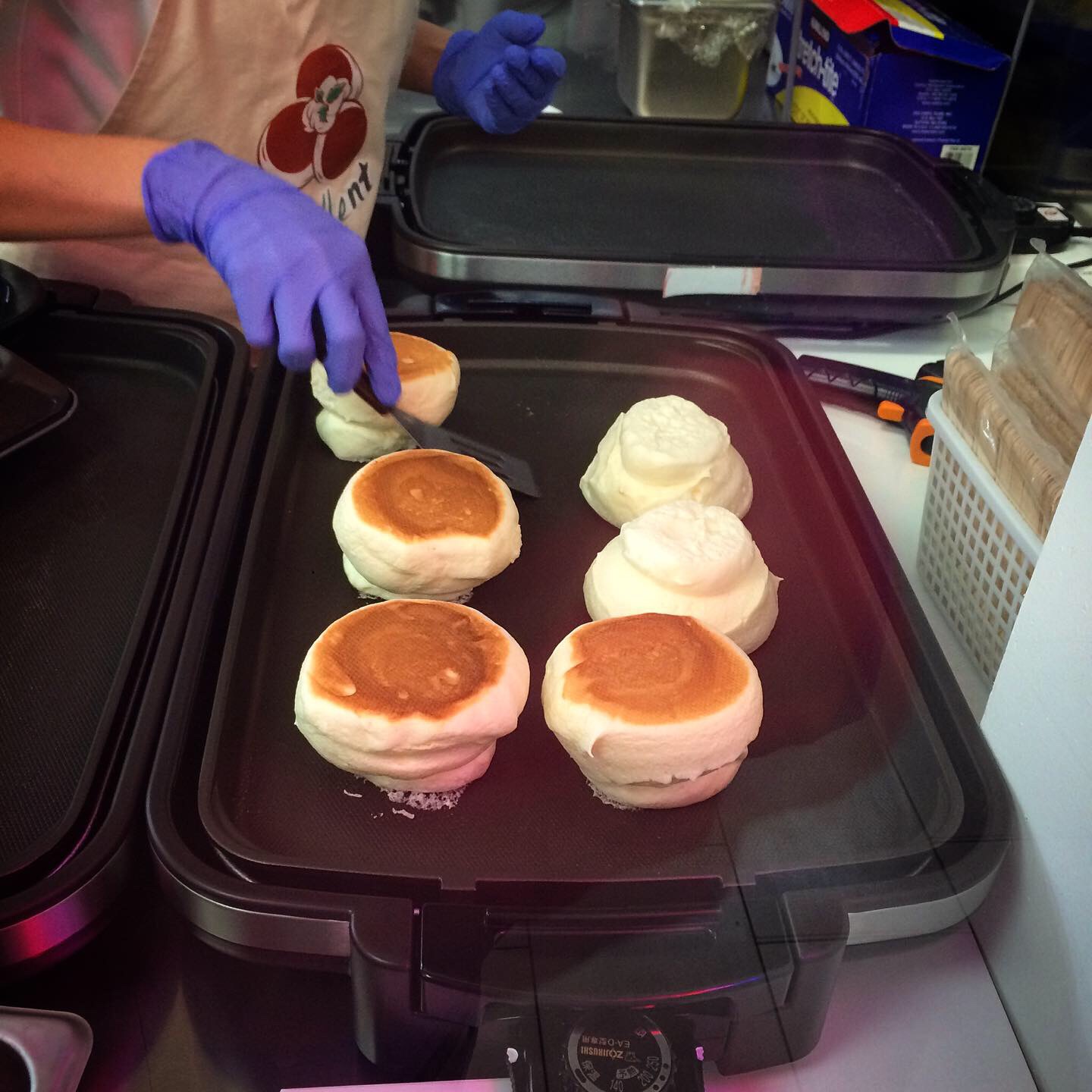 Mine went well beyond "significant" but I was the first customer of the day and those soufflé pans (see photo) must be heated to a precise temperature (she used an LED equipped digital surface thermometer) before the airy batter can be plopped down without deflating, lightly cooked on one side, carefully flipped à point, transferred to a serving dish and dressed.

But it's absolutely worth the wait. We're talking about a real soufflé pancake, not some ersatz premade doppelganger, and a delicious one at that. I tried to smoosh it a little for this photo you so you could see what I was getting at with that parade of adjectives earlier. Artwork against the back wall captioned "Soufflé from the Sky" depicts the dessert floating heavenward on a lacy doily. Trust me. It fits.