Instagram Post 8/13/2019
You're going to hear more from me about Mandato, 7220 3rd Ave, Brooklyn, not only because it's the only Mexican destination along my Bay Ridge food tour, but because I absolutely love the place.
For starters, it's really three spots packed into one: a genuine panadería where they bake their own Mexican panes dulces; a market where, in addition to packaged goods, you'll find authentic Mexican ingredients including quesillo, nopales, store-made barbacoa, carnitas, and an array of at least eight mind-blowing salsas; and a takeout restaurant serving tortas, cemitas, tamales, picaditas, tlacoyos, sopes, quesadillas, huaraches and more – the subject of today's post. All of this is under the aegis of Pedro, a partner in the family business, who is probably the friendliest, most helpful person you'd ever want to meet and who customized these delicious wonders for me.
(Click on any image to view it in high resolution.)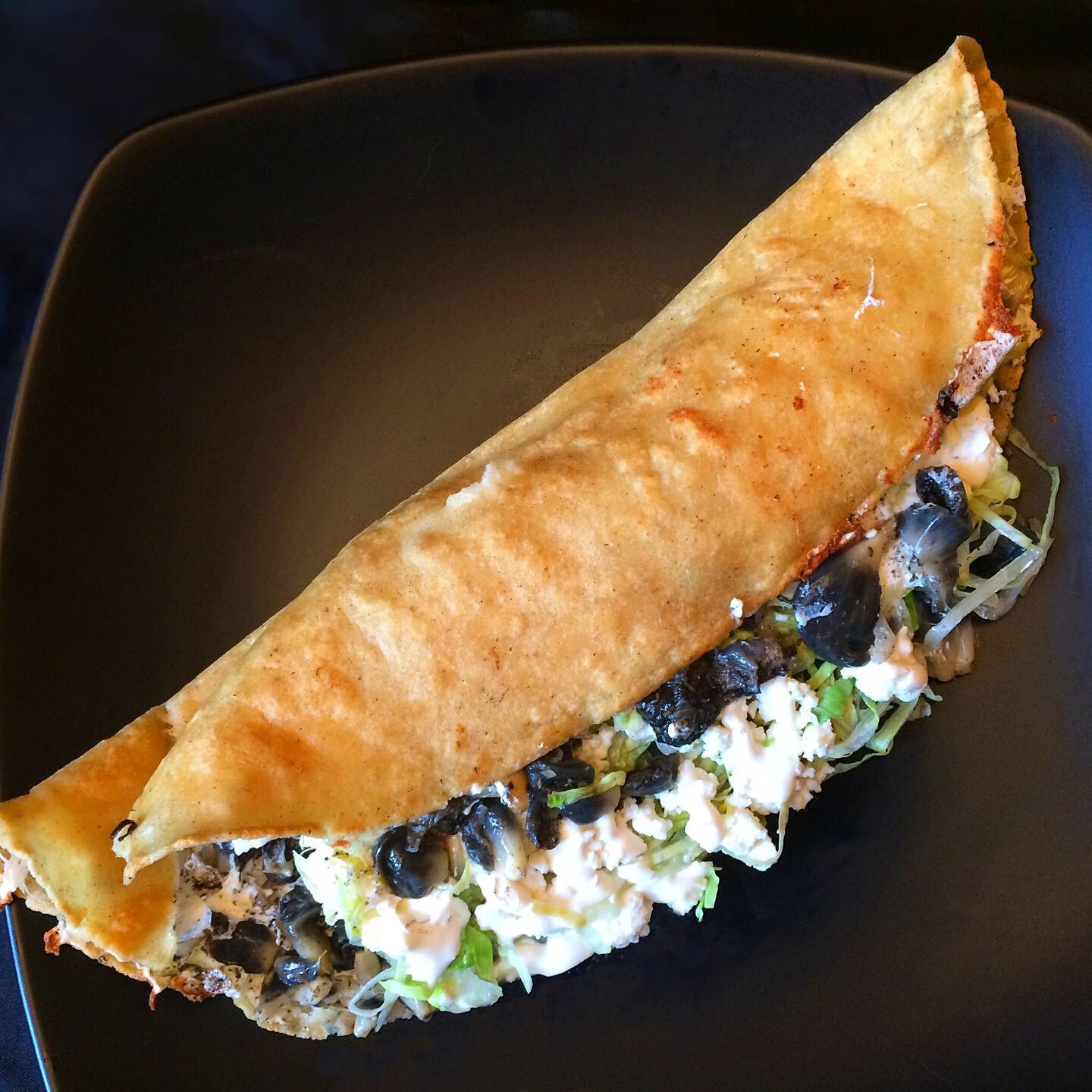 This quesadilla is brimming with queso fresco, queso Oaxaca (aka quesillo), lettuce, crema, and huitlacoche, sometimes called Mexican truffle. Do you like mushrooms? Do you like corn? Then you should try huitlacoche.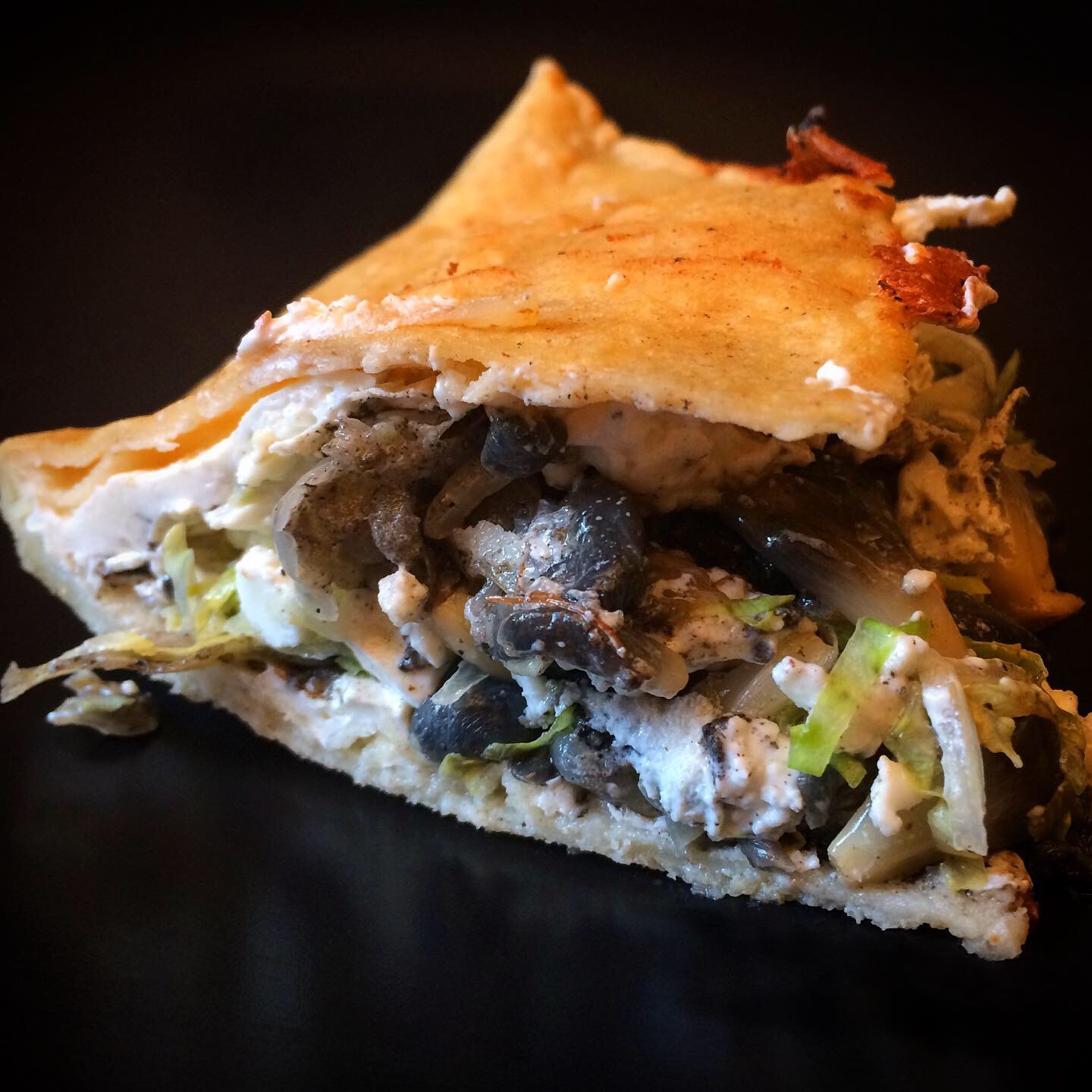 Sliced in half to reveal its inner beauty.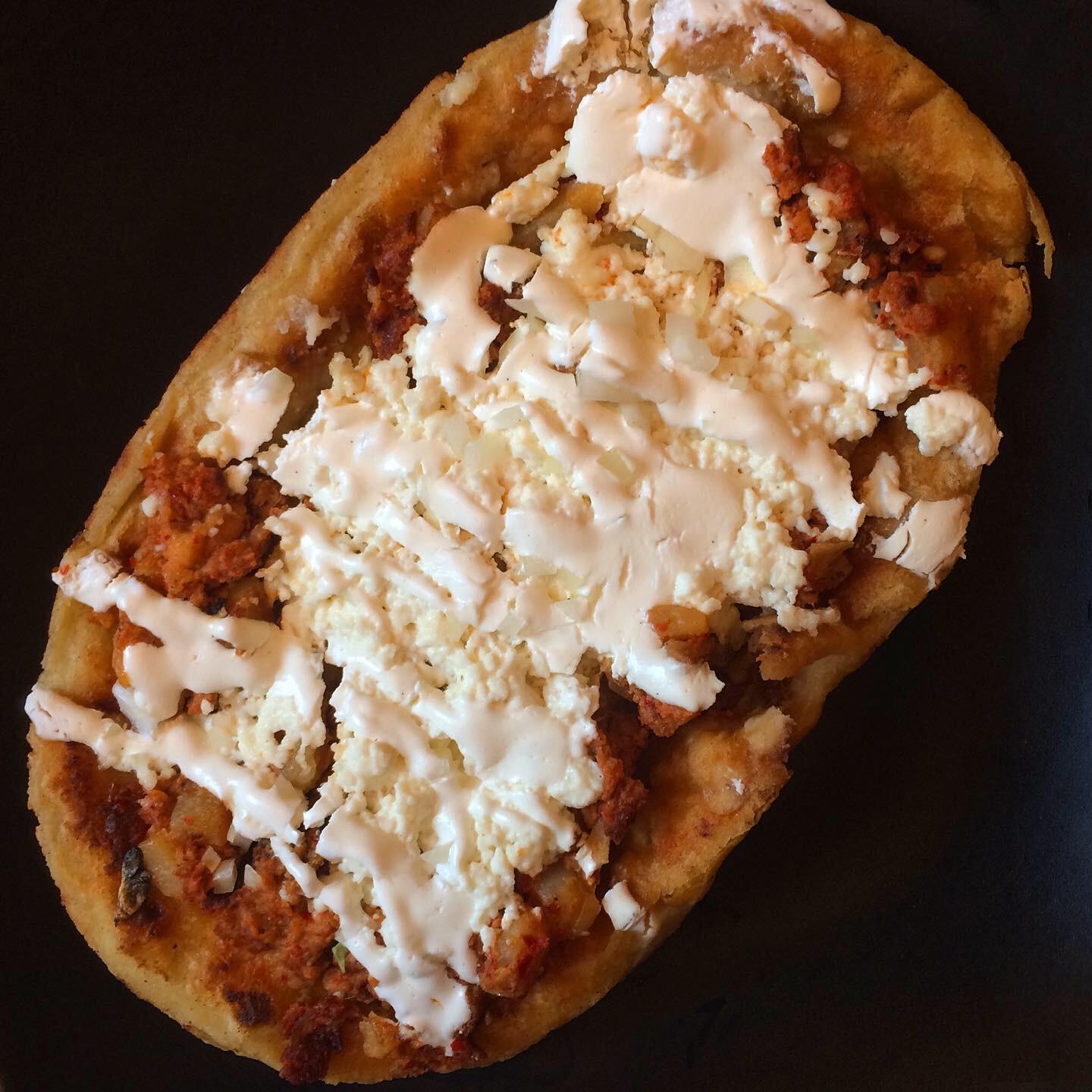 Huaraches start with a double layer of masa enclosing a thin coating of mashed refried pinto beans, hand pressed into a thick oblong shape and fried (literally "sandals" because of the shape). This one is topped with chorizo and potatoes, onions, queso fresco and crema.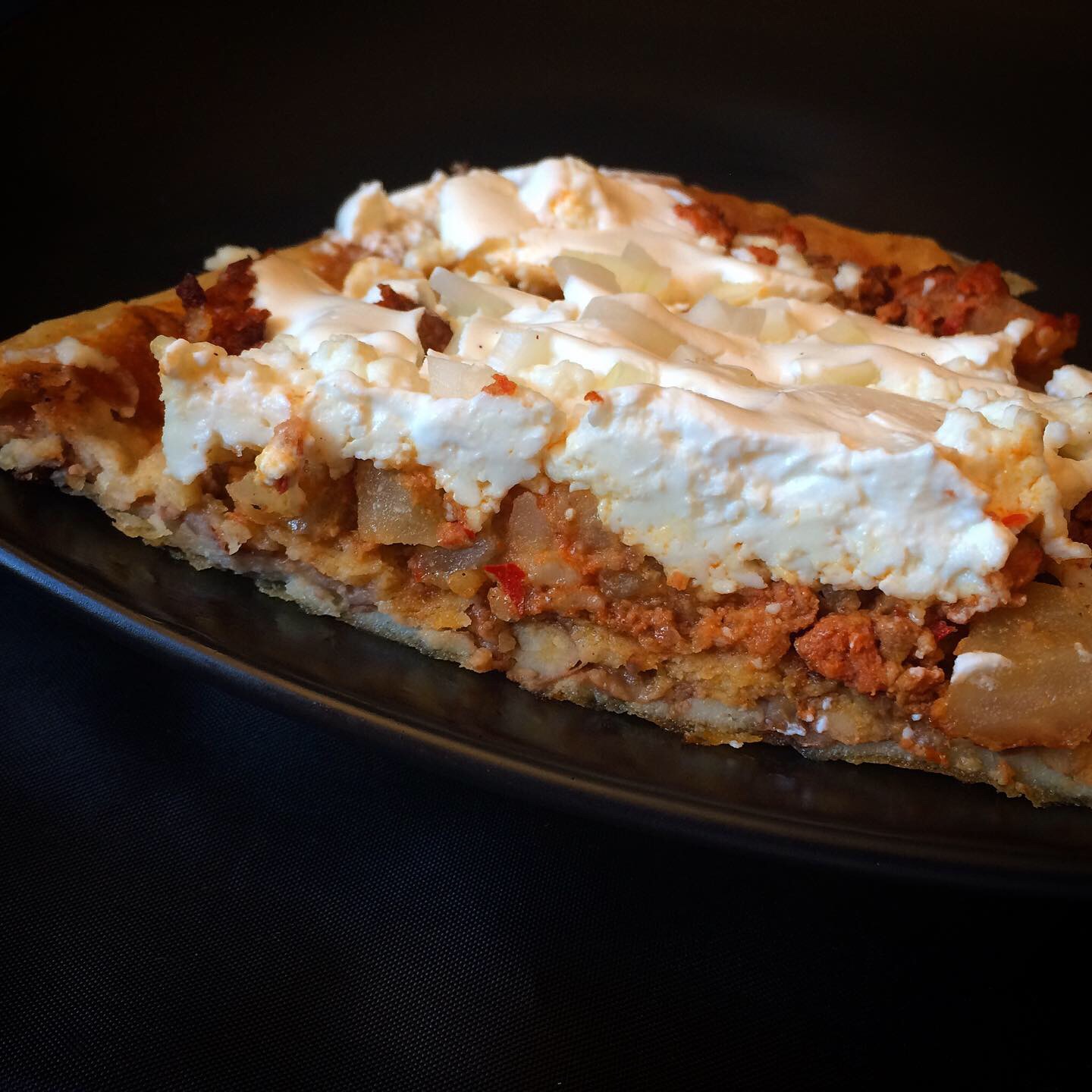 Cross section; look very closely at the bottom and you might see the layer of refritos.


Auténtico. That's the word for it. More to come soon from Mandato: the panadería, the store-made goodies, and beyond!
(Note that this venue is officially Mandato Fruit & Grocery Corp, not the restaurant of the same name next door – there's no connection.)