Instagram Post 6/27/2019
(Click on any image to view it in high resolution.)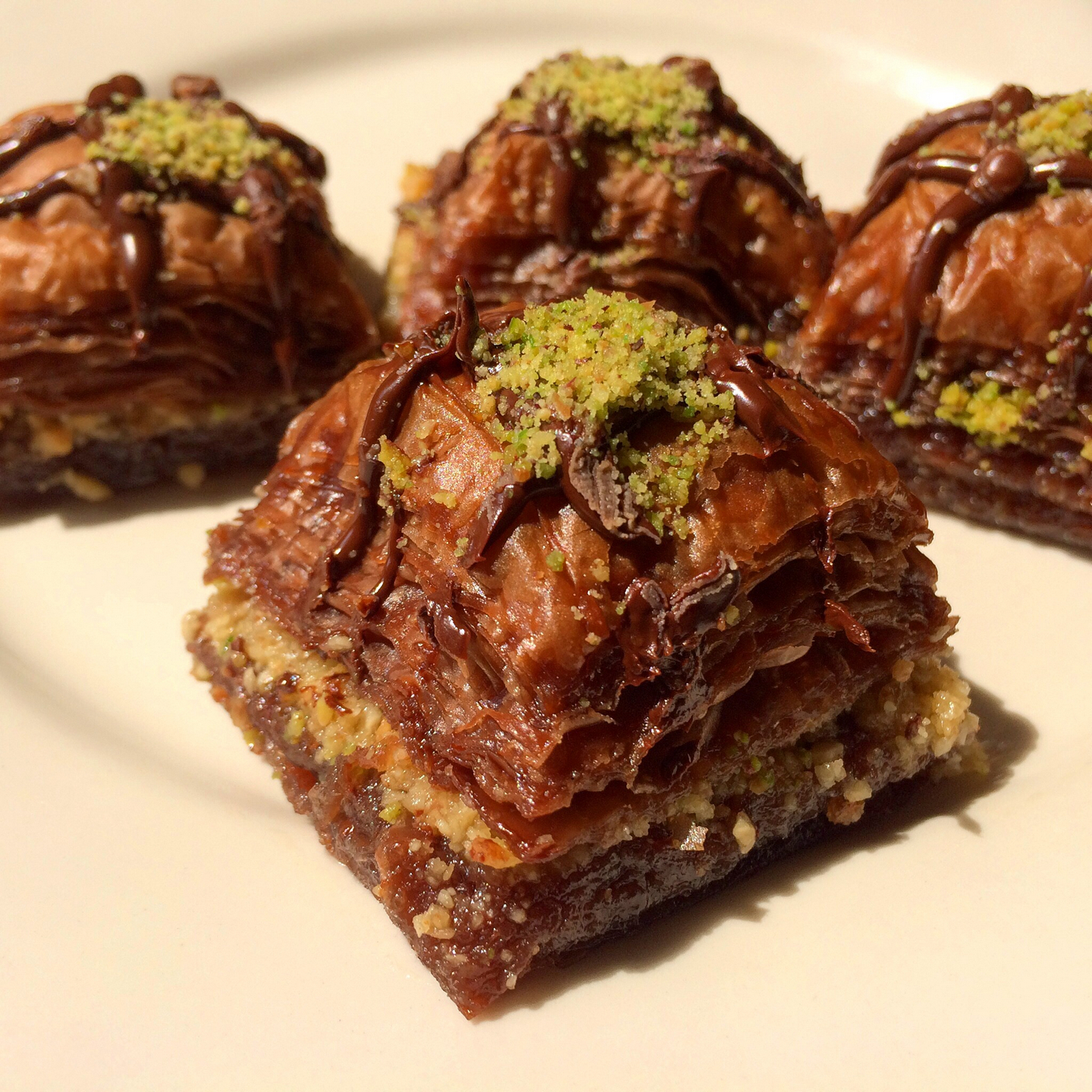 A favorite stop along my Middle Eastern Bay Ridge food tour is Antepli Baklava at 7216 5th Ave, Brooklyn. They offer an assortment of savory Turkish dishes as well as desserts including baklava, künefe, and dondurma, the dense, chewy ice cream crafted from cream, salep, mastic, and sugar; you may have seen my past post about booza, a similar treat that hails from Syria. But lately, I just can't get past the chocolate baklava.
Now, despite my sweet tooth, I've never been a fan of standard issue, regulation, honey drenched baklava, but this chocolate version is a cut above. Sweet but not cloying, chocolate forward, the upper flaky layers provide the crunch while the compressed substratum is the repository for restrained syrupy goodness, the two interspaced by a thin barrier of finely chopped nuts. Droolworthy.
When I was told it's imported from Turkey, then baked on the premises, I remembered a post (and a sample too 😋) from my Instagram friend @gustasian not long ago about the same item with the same appearance and the same taste and the same story that she found in Sunnyside. I'm willing to bet they came from the same distributor too.