Instagram Post 3/4/2019
(Click on any image to view it in high resolution.)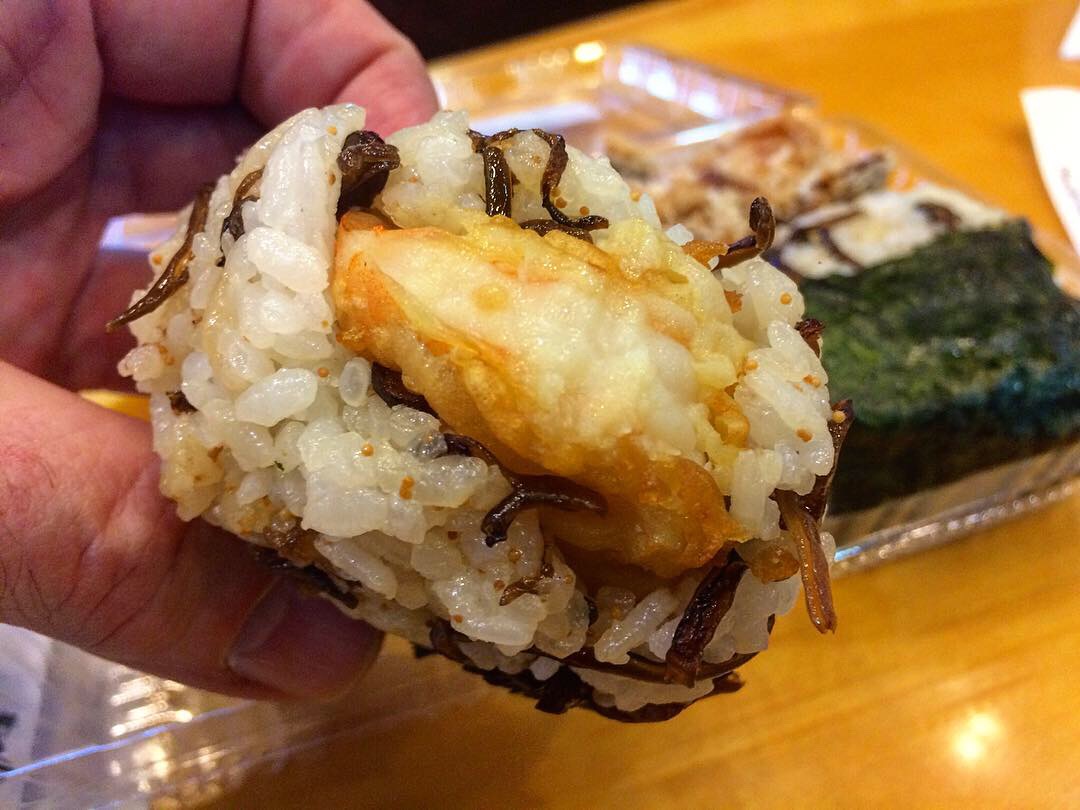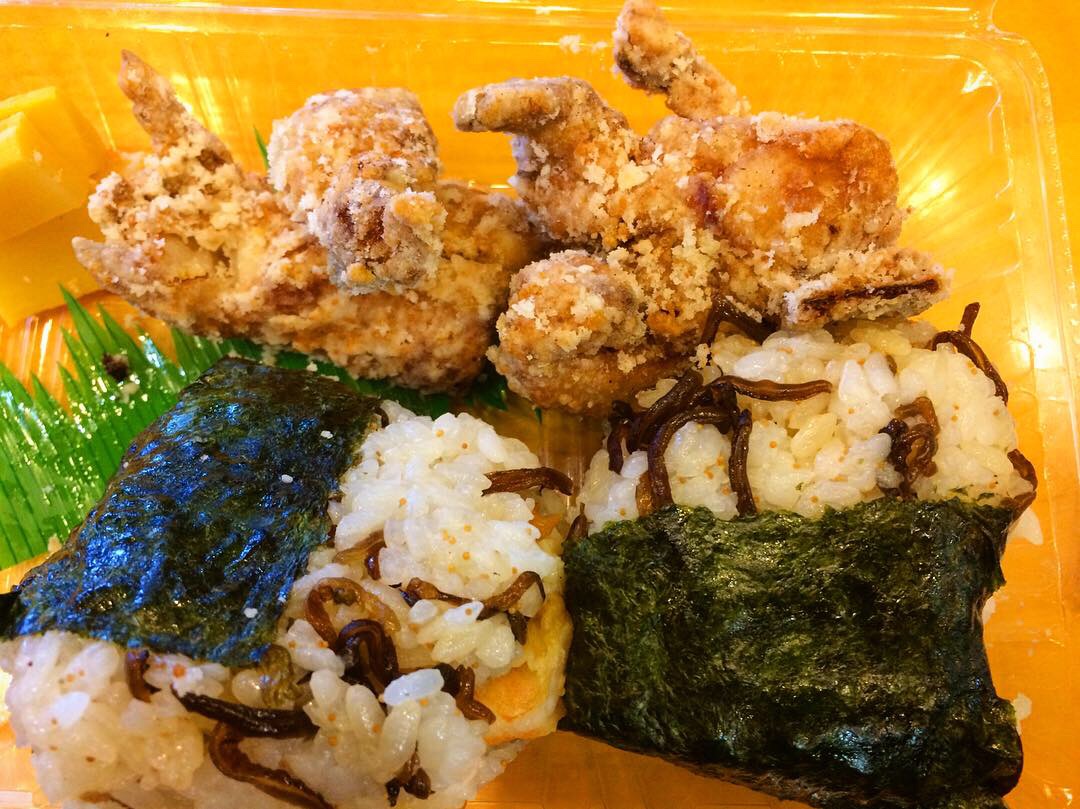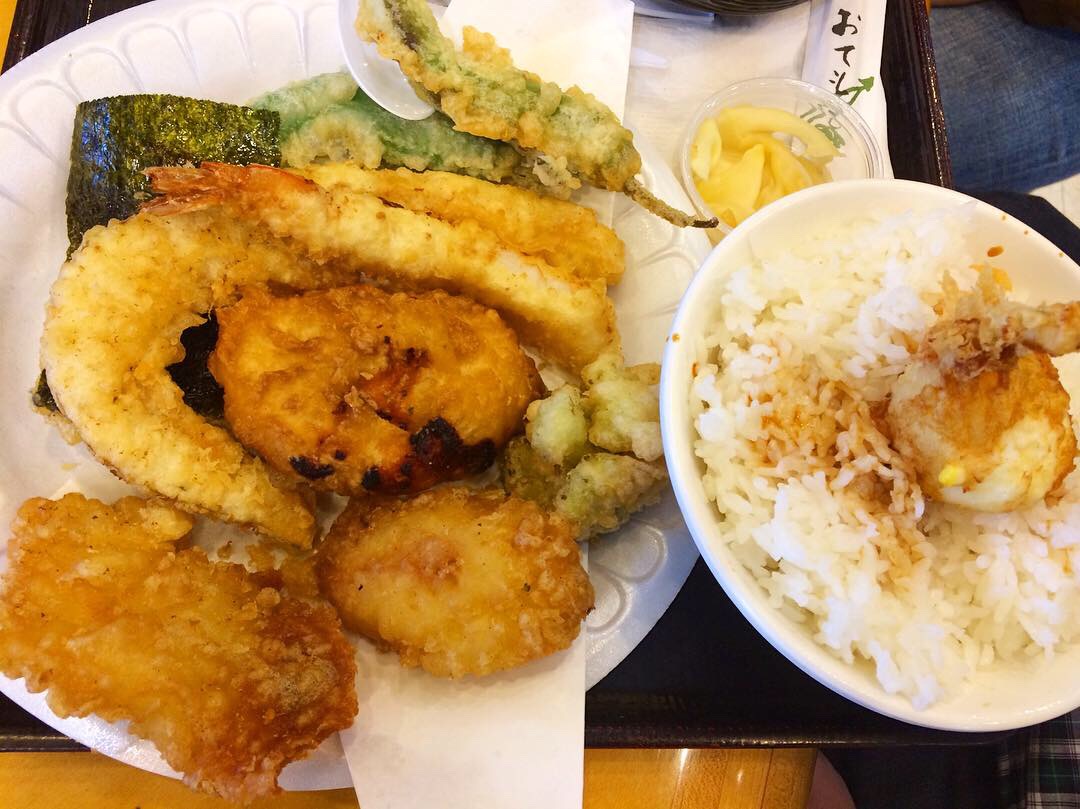 In addition to the specialty shops and restaurants that accompany their extensive selection of Japanese packaged and prepared foods, Mitsuwa Marketplace, 595 River Road, Edgewater, NJ plays host to a series of promotional events. Currently, for example, three exhibitors from Japan are presenting bespoke Japanese sweets, premium dashi (Japanese soup stock), and luxurious seafood bento. The products are available for a limited time at the store and, I was told, once they go back to Japan, so does the opportunity to sample them locally.
Marumasa, hailing from Yamanashi Prefecture, featured a regional style of fried chicken (kara-age) along with other deep fried snacks. This set included [1] fried shrimp nestled within onigiri (rice balls) which were excellent and [2] chicken that would have been good had it not suffered from being out of the oil for too long rendering it cold and a bit greasy, an uncommon happenstance I was told.
[3] A fixture among Mitsuwa's restaurants, Tendon Hannosuke specializes in tempura bowls. Shown here is the Original Tempura Plate with whitefish, two shrimp, soft-boiled egg, nori and vegetables.
If you're into Japanese cuisine, cooking, and culture, Mitsuwa Marketplace is worth the short bus ride across the river for a few hours of exploration and dining. And if you have a little extra time, there's a bookstore (Kinokuniya) and a home décor emporium (Little Japan USA) right nearby. (PS: Don't miss the creamy, delicious soft-serve which we gobbled too hastily to photograph!)