(Click on any image to view it in high resolution.)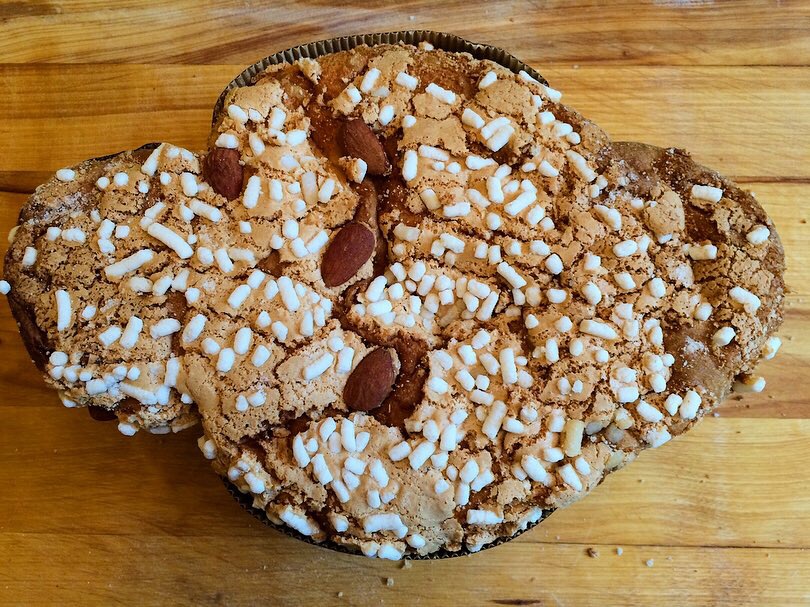 Two notable celebrations of the season, Easter and Passover, are thisclose to being concurrent this year. It's no coincidence that the Italian word for Easter (pasqua) and the Hebrew word for Passover (pesach) are closely related, although culinarily the holidays couldn't be more disparate. During this time of year, Jewish families are expunging their homes of even the most minuscule crumb of anything leavened, and Italians are baking Easter breads like they're going out of style.
Italy's traditional seasonal bread is La Colomba di Pasqua ("The Easter Dove"), and it is essentially Lombardy's Eastertime answer to Milan's Christmastime panettone. These deliciously sweet, cakey breads, in some ways Italy's gift to coffeecake but so much better, are fundamentally the same except for two significant distinctions: the colomba is baked in the shape of the iconic dove that symbolizes both the resurrection and peace, and the recipes diverge with the colomba's dense topping of almonds and crunchy pearl sugar glaze. Traditionally, a colomba lacks raisins, favoring only candied orange or citron peel, but as with panettone, fanciful flavors (including some with raisins) proliferate.
The first photo shows a colomba in all its avian splendor. Frankly, I think it's a leap of faith to discern a dove in there, but if you can detect one, you may have just performed your own miracle.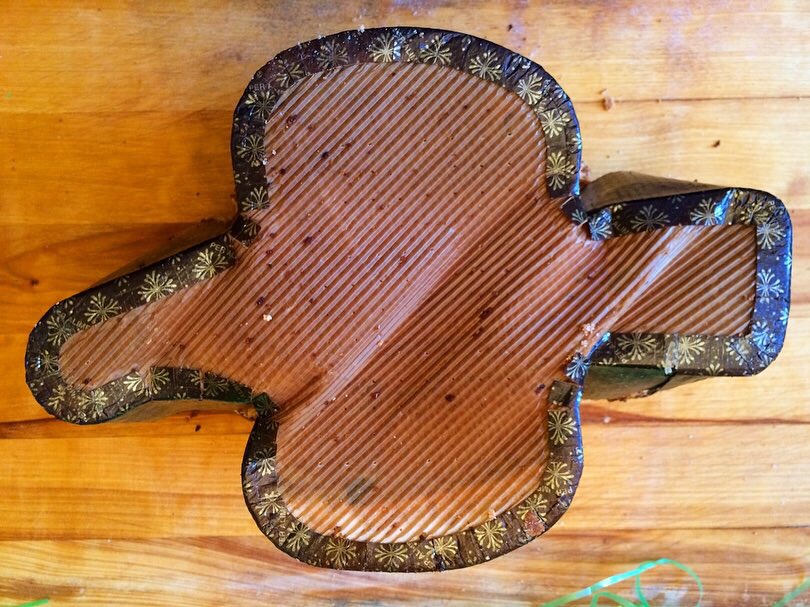 Hard pressed to see the dove? Fret not, for this photo has the cake turned upside down so the columbine form is somewhat more evident.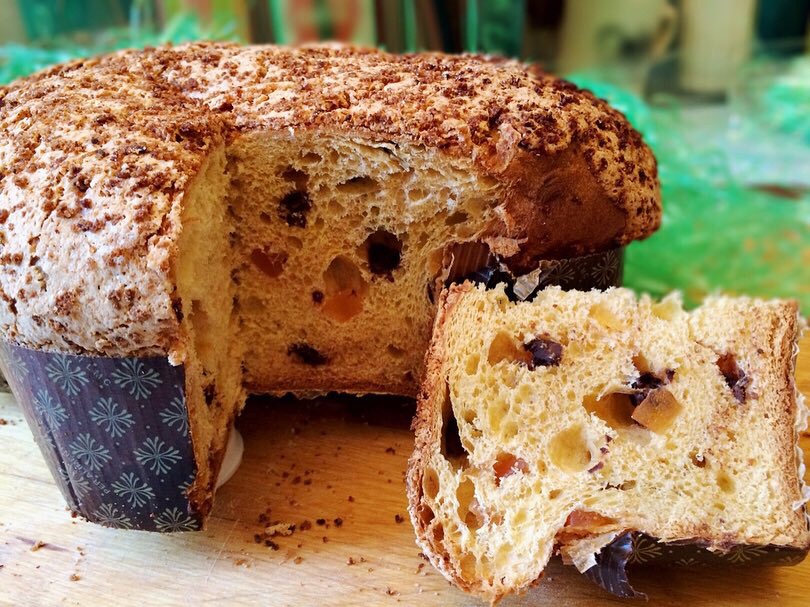 The third photo depicts a version that features bits of chocolate and dried peaches within and crunchy crushed amaretto cookies atop.
Just wondering: There's no debate that American kids bite the ears off their chocolate Easter bunnies first. Do you suppose that Italian children start with the head, tail, or wings of the colomba?